Editor's Update … February 18, 2017 –
Editor's Note: We are rerunning this as a victory lap for VT, to honor Clinton Bastin again, and to show that neither Donald Trump nor any of his people have read any of the VT coverage on the first debunked Iran nuclear hoax.
Clinton Bastin died in 2014, a great loss of a great man who never wandered from his true compass heading, and that included not being on board for hoaxing the American public about nonexistent threats, which were being used to benefit certain segments of the American political and military-industrial complex.
In the end, he was only, totally abandoned by all in the U.S. nuclear community that he had worked with because he exposed how they all went along with our government's lying about the nonexistent nuclear weapons program. Being old school, his main "weapon" was sending letters to the editor to the NY Times, and they did publish some of his highlights. The FBI asked him to always send them copies when they went in which we did.
When I discovered him in my back yard here in Atlanta, then began a series of briefings on his 40 years, starting with the Atomic Energy Commission and ending with the Department of Energy. It was one hell of an education and took a long time to cover.
Our thanks were to share what we learned from him with our readers in a number of articles, and quoting him as a source on a number of nuclear-related issues, and we will continue to do so as we do with all the other great VT sources that have passed on, and more than a few not from natural causes. You find a number of them in the In Memoriam section at the bottom of the Editors and Staff page.
Neither Clinton Bastin nor VT has ever been challenged by anyone with standing on any aspect that we have published on the Iran nuclear weapons hoax. Official government people knew we would just offer to do a recorded two-hour debate, which to date "they" have never wanted to do.
And yes, Clinton was a WWII-era Marine officer, going in just at the end, so he was always stateside. He was one of the best we had, and he will always be with us here at VT, as our 35,000+ articles are safely stored on a number of backup servers, including overseas ones. Jim W. Dean
---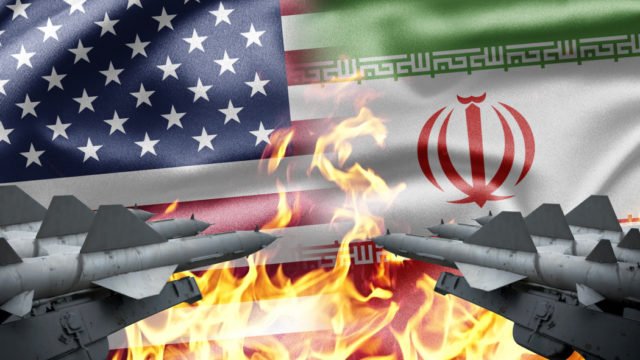 – Originally published January 7, 2011 –
U.S. Assessments of nuclear weapon threats: A major problem
"If all went well, Iran could have a nuclear weapon in about ten years that could be delivered by a truck or large airplane but not an Iranian missile."
by Clinton Bastin, for VT
The United States makes false claims of nuclear weapon threats in other nations because US government officials and others do not understand nuclear materials' and weapons' production technology and are unwilling to rely on information from those who do.
They also do not appreciate the importance of nuclear power to reduce the use of fossil fuels. Virtually all information about nuclear weapons from US officials, news media, and others is wrong. False claims of nuclear weapon threats from important, fully safeguarded nuclear power programs such as those in Iran.
undermine international safeguards the only assurance nations have that their neighbors are not making nuclear weapons;
lead to dangerous conflicts between nations;
preclude effective negotiations to resolve conflicts and disagreements;
deter and delay nuclear power needed for the transition from overuse of oil.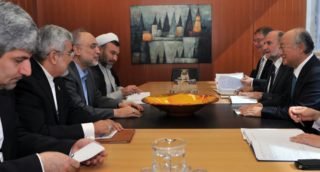 All US nuclear programs for the production of nuclear weapons were managed by chemical companies and directed by US government chemical engineers. These engineers would meet each year to prepare top-secret nuclear weapon production schedules that would be signed by The President to authorize the production of all the weapons that could be made – needed or not.
They would also meet with managers, scientists, and engineers of weapons laboratories to learn about advanced weapon designs. Some of these engineers made assessments for national security agencies of weapon threats from nuclear programs in other nations and directed US nonproliferation initiatives. They also provided for use by IAEA inspectors lists of equipment and processes that might – or might not – indicate weapon-related activities, which has greatly compounded the problem.
All chemical companies who managed and all chemical engineers who directed nuclear weapon programs have left the DOE. Despite the highest priority and available information that should have been used for success, the DOE in 1992 failed its mission to build a new reactor to produce nuclear materials for defense, space exploration, and other important national programs. It subsequently lost the ability to produce these materials.
The DOE also lost the ability to accurately assess nuclear weapon threats. Scientists in non-government institutes and others who do not understand basic concepts of nor the technology to produce nuclear weapons provide information to the news media about nuclear weapons.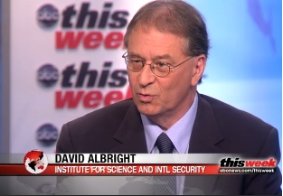 David Albright, a physicist, former colleague, president of the nongovernment Institute for Science and International Security in Washington and a former consultant for IAEA inspectors, is recognized by the US news media as an expert on nuclear weapons but is not. I called David several months ago to correct inaccurate information attributed to him by New York Times reporter William J. Broad.
I also mentioned that Pakistan probably did not have many nuclear weapons because gun-type weapons require about 100 pounds of highly enriched uranium. David said that he had seen drawings of Pakistan's weapons and they had solid cores but were implosion, not gun-type. With that statement, I realized that David did not understand the basic concepts of nuclear weapons.
Iran's plans and commitment for fully safeguarded nuclear power began in 1970 when the United States, then Iran's important ally, lost the ability to recover enough oil to meet demands. Leaders of both nations recognized that the world's ability to recover enough oil to meet world demands would be lost in a few decades unless there were major reductions in use. Iran signed the Nonproliferation Treaty, ordered five large nuclear power plants from US vendors, and was promised (inappropriate) reprocessing technology by the US Department of State.
The plans were interrupted when President Richard Nixon upheld the Atomic Energy Commission decision to deny promised technology. Iran canceled the nuclear power plant orders with US vendors and ordered them from France and Germany, who agreed to supply needed technology.
The Islamic Revolution interrupted Iran's plans again, but not its recognition of the importance of nuclear power. Iran's first nuclear power plant, built with Russian help in the southern port city of Bushehr, is almost ready to begin operation
Because of the past denial of promised nuclear fuel cycle technology, Iran is understandably reluctant to rely on another nation for a continuous supply of low enriched uranium needed for nuclear fuel.
Iran's leaders know that any action toward building a bomb would be quickly known by the world and justify a military attack on important nuclear power facilities. They also know that a nuclear weapon would be of no value for Iran's security or other interests and have clearly stated their intent not to build one.
To make a nuclear weapon, Iran would begin by diverting at least two tons of low enriched uranium hexafluoride gas from fully safeguarded, carefully measured inventories. Other nations would know about the diversion, which would be easily and quickly detected by International Atomic Energy Agency inspectors. If any nuclear facilities survived a certain attack, Iran would try to further enrich the gas. But these facilities are not configured for higher enrichment and had earlier processing problems.
If further enrichment was successful, the most dangerous and difficult operations would begin. The highly enriched uranium gas would be converted to metal and weapon components would be fabricated and assembled with high explosives for a weapon. These processes have never been used in Iran and facilities for their use almost certainly do not exist.
The potential for a deadly criticality accident in each operation is high. Assembling metal components with high explosives could result in a nuclear explosion unless done with great care. The final step would be providing heavy containment to obtain a significant yield.
If all went well, Iran could have a nuclear weapon in about ten years that could be delivered by a truck or large airplane but not an Iranian missile.
Israeli Prime Minister Benjamin Netanyahu and Consul-General Reda Mansour in Atlanta, US officials, and others have been told about the long time and difficulties Iran would encounter with an attempt to build a nuclear weapon. Israel's leaders have stopped making threats against Iran's nuclear power facilities, but US political leaders, news media, and others continue to support sanctions against Iran's nuclear power programs that will be of no value but will prevent cooperation with Iran to resolve problems and end conflicts and terrorism in the Middle East.
The United States and United Nations officials should:
explain to all nations that Iran's nuclear power programs are not a nuclear weapon threat;
encourage leaders of Iran, Israel, and Arab nations to form a multinational corporation to operate a regional facility in Iran to supply low enriched uranium for nuclear power in the Middle East;
provide technical assistance to assure safe and successful enrichment facility operation.
A Final Note: The inability of the DOE to produce nuclear materials and assess nuclear weapon threats in other nations is one of many adverse consequences of U.S. reliance, unique in the world, on a large, politically-dominated federal department to direct and manage policies and programs for complex nuclear and energy technology that is vital to its citizens' economic well-being. Changes should be made based on lessons learned from experiences with nuclear and energy technology since 1942.
---
The late Clinton Bastin: (Chemical Engineer/Nuclear Scientist, US Department of Energy – Retired) directed US programs for safe and successful production of nuclear materials and weapons and development of gas centrifuge technology and the successful US nonproliferation initiative with India. He advised US national security agencies on proliferation threats in other nations and was a lead consultant to the IAEA for its study of Regional Nuclear Fuel Cycle Centers.
Clinton Bastin
Vice President for the United States of the World Council of Nuclear Workers
Chair of the Georgia Section of the American Nuclear Society
Clinton Bastin, a chemical engineering graduate of Georgia Tech (1950), is listed in Who's Who in Engineering – Ninth Edition, is President of the Kiwanis Club of Northlake Golden K, Vice President for the United States of the World Council of Nuclear Workers, and Chair of the Georgia Section of the American Nuclear Society.
He wrote and gave talks to community groups and others about energy, the environment, national and global security aspects of nuclear technology and materials, and improved human interactions through partnerships.
He worked for the US Department of Energy for more than 40 years in roles ranging from the manager for nuclear programs, US coordinator for collaborative nuclear research, technology exchange, and nonproliferation initiatives with other nations and the International Atomic Energy Agency.
Clinton Bastin was in the US Marine Corps during World War II.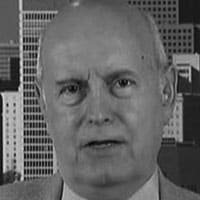 Jim W. Dean is VT Editor Emeritus.  He was an active editor on VT from 2010-2022.  He was involved in operations, development, and writing, plus an active schedule of TV and radio interviews.  He now writes and posts periodically for VT.
ATTENTION READERS
We See The World From All Sides and Want YOU To Be Fully Informed
In fact, intentional disinformation is a disgraceful scourge in media today. So to assuage any possible errant incorrect information posted herein, we strongly encourage you to seek corroboration from other non-VT sources before forming an educated opinion.
About VT
-
Policies & Disclosures
-
Comment Policy
Due to the nature of uncensored content posted by VT's fully independent international writers, VT cannot guarantee absolute validity. All content is owned by the author exclusively. Expressed opinions are NOT necessarily the views of VT, other authors, affiliates, advertisers, sponsors, partners, or technicians. Some content may be satirical in nature. All images are the full responsibility of the article author and NOT VT.