…by Jonas E. Alexis

No, this isn't some kind of Hollywood movie or science fiction. Don't laugh: Witches around the world were and perhaps still are planning to cast "a massive spell on Trump." What does that encompass?
It includes "ripping the bullhorn from his hands, smashing his phone so he can't tweet, tying him up and throwing him in a dark basement where he can't hurt anyone…
"The plan was to start the practice of casting the spell at midnight Friday and continue doing so on every waning crescent moon until Trump leaves office. The process required folks to secure a number of items, such as a tiny orange candle, salt, a feather and an unflattering photo of the president."[1]
Some of the elements for binding a spell on Trump include:
Unflattering photo of Trump
Tower tarot card
Tiny stub of an orange candle and orange carrot
Multiple items representing elements of fire, water, earth, and air
Those witches intend to invoke "demons of the infernal realms" to get Trump out of office.
People have gone so crazy over the past two months about Donald Trump that a genuine and critical assessment of his policy seems to be beyond reach in the Zionist Media. Instead of focusing on Trump's inconsistencies and double standards and attack the new administration on a strictly rational ground, pinheads and morons everywhere are trying every crazy strategy you can possibly imagine to bring the new administration down.
Pinheads have desperately perpetuated the silly idea that Trump is an anti-Semite,[2] even though Trump has had a history of conniving with the Israeli regime and the Khazarian Mafia. In fact, Trump hasn't really fleshed out his plan about the Israeli settlements, which have been a perennial issue in the political parlance. Yes, he did support this essentially diabolical enterprise before the election,[3] but he is still toe-dancing around that issue.[4]
Trump, as we all know, is just following the Israeli script when it comes to demonizing Iran. But to say that Trump is an anti-Semite is just as ridiculous as saying that the earth is flat. Cheryl Greenberg of Trinity College (and author of Troubling the Waters: Black-Jewish Relations in the American Century) declared last October that "The conspiracy theories Trump has been talking up recently play on long-standing tropes used against Jews for decades or even centuries…"[5]
Greenberg was just shooting herself in the toes when she posited that perverse statement. But it got even more interesting, as many other Jewish writers and journalists began to assert basically the same thing.
Bret Stephens of the Wall Street Journal went out of his way to even posit the claim that the term "'Globalist cabal' is an anti-Semitic dog whistle of the first order"![6] Trump used the term globalist repeatedly, and for that he was again accused of anti-Semitism by Mother Jones and Raw Story. This prompted Jonathan Taylor of California State University to write:
"Bringing up anti-Semitism then just reminds people of how much influence and power Jews have. Casually hurling charges of anti-Semitism at critics of globalism is incredibly ill-advised and unhelpful.
"Trump's critique of globalism, global elite corruption, and the role of bankers in global affairs is not anti-Semitic but the people who allege that it is are the ones who actually foster anti-Semitism, while simultaneously protecting globalism and globalist institutions from critique.
"Anti-Semitism is on the rise in some parts of the alt-right. There's no need to make it worse by shaming people who criticize global elites."[7]
If people want to provide a serious critique of Trump, then they need to look at his foreign policy, which is filled with internal contradiction and incoherency. Moreover, if people would focus their attention on the mad man in Tel Aviv and how he tried to bring the world down by destroying virtually one country after another in the Middle East, then they will understand where the internal contradiction and incoherency in US foreign policy actually originated.
https://www.youtube.com/watch?v=TDFV3uccSBQ
In short, if people are really serious about criticizing Trump, then they need to start taking a closer look at the Israeli regime and the Khazarian Mafia, which the Trump administration has pretty much defended over the past two months.
Jewish comedienne Sarah Silverman has called for a "military coup against Trump,"[8] but the same Silverman will never call for a military coup against Benjamin Netanyahu, the man who never ceases to slaughter Palestinian men, women and children. Silverman herself supports the Israeli regime.[9]
As it turns out, Silverman, like Larry David, can never get to the heart of the issue because that would completely destroy her essentially Talmudic comedy, which she has used to corrupt the Goyim over the years. Israel is essentially the most racist country in the entire world, but Silverman is completely silent about it. What does that say about her so-called comedy?
https://www.youtube.com/watch?v=5FKHuegEAFE
---
[1] Tim Marcin, "Witches Take On Trump," International Business Times, February 23, 2017; "LA Witches Are Planning to Cast a Spell on President Trump at Midnight," LA Times, February 24, 2017.
[2] See for example Kelsey Osgood, "Can Donald Trump be anti-Semitic if his daughter is Jewish?," Washington Post, December 2, 2016; Ben Kentish, "Anne Frank Center accuses Donald Trump of anti-Semitism and Holocaust denial," Independent, February 23, 2017; "Trump is not an anti-Semite, but his words and actions have emboldened anti-Semites," Miami Herald, February 22, 2017. For a good article on this, see Jonathan Taylor, "Trump, Anti-Globalism and the Anti-Semitism Slur," Counterpunch, October 14, 2016.
[3] "Trump Endorses Jewish Settlement Expansion in West Bank," Jerusalem Post, May 4, 2015; "Donald Trump tweets support for Israel ahead of Kerry speech on Middle East," Washington Post, December 28, 2016; "Top Trump adviser says Israeli settlements are not an obstacle to peace," Washington Post, November 10, 2016.
[4] "Trump says Israel settlement growth not 'good for peace,'" Guardian, February 10, 2017; "Trump Says Israel Settlement Growth Not 'Good for Peace,'" Newsweek, February 11, 2017.
[5] Cheryl Greenberg, "Donald Trump's conspiracy theories sound anti-Semitic. Does he even realize it?," Washington Post, October 26, 2016.
[6] Quoted in Jonathan Taylor, "Trump, Anti-Globalism and the Anti-Semitism Slur," Counterpunch, October 14, 2016.
[7] Ibid.
[8] David Israel, "Sarah Silverman Calling for Military Coup Against Trump," Jewish Press, February 3, 2017.
[9] Yitzhak Benhorin, "Hollywood heavyweights come out in support of Israel," Y-Net News, August 23, 2014.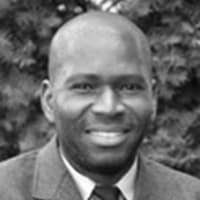 ATTENTION READERS
We See The World From All Sides and Want YOU To Be Fully Informed
In fact, intentional disinformation is a disgraceful scourge in media today. So to assuage any possible errant incorrect information posted herein, we strongly encourage you to seek corroboration from other non-VT sources before forming an educated opinion.
About VT
-
Policies & Disclosures
-
Comment Policy
Due to the nature of uncensored content posted by VT's fully independent international writers, VT cannot guarantee absolute validity. All content is owned by the author exclusively. Expressed opinions are NOT necessarily the views of VT, other authors, affiliates, advertisers, sponsors, partners, or technicians. Some content may be satirical in nature. All images are the full responsibility of the article author and NOT VT.