…by Jonas E. Alexis

Maria Zakharova, Press Department of the Ministry of Foreign Affairs of the Russian Federation, has just told a CNN reporter to stop spreading fake news.
CNN had produced a report earlier which said that "current and former US intelligence officials have described [Sergey] Kislyak as a top spy and recruiter of spies." When asked about the source of the report, the CNN reporter declared that it came from US officials.
The reporter was obviously making Zakharova's job way too easy. What the reporter ended up saying was that if an extraordinary claim comes from US officials, then by definition it must be true and must be accepted without question and serious evidence.
The reporter obviously couldn't wrap his arm around the fake news that the US government has relentless produced over the years. It was the US government that produced lies and fabrications such as Iraq had weapons of mass destruction, Iran is state-sponsored terrorism, and Assad was using chemical weapons on his own people.
No serious reporter is able explain these phenomena in a logical fashion because New World Order agents have been living in a dream world since the beginning of perpetual wars in the Middle East.
The reporter was not prepared to listen to Zakharova's next move: "Come on, stop spreading lies and fake news. This is a good advice for the CNN. Thank you."[1]
Zakharova could have moved on to destroy the poor reporter even more. She could have said something like this:
"So what? If Sergey Kislyak turns out to be a spy, do you mean to tell us that this is all news to the Zionist State of America? What was the 1953 coup in Iran all about? Why did the US support the terrorist cell the Mujahedeen in the 1980s? Didn't the Guardian itself say that the CIA created Frankenstein in the Middle East?
"Unless you missed it, buster, let me read for you what the Guardian said way back in 1999: 'American officials estimate that, from 1985 to 1992, 12,500 foreigners were trained in bomb-making, sabotage and urban guerrilla warfare in Afghan camps the CIA helped to set up.' Since the fall of the Soviet puppet government in 1992, another 2,500 are believed to have passed through the camps. They are now run by an assortment of Islamic extremists, including Osama bin Laden, the world's most wanted terrorist.'[2]
"If that is completely foreign to you, then let me read to you what US academic and Lt. General William Odom himself said:
"'The second perverse policy is the so called 'Global War on Terrorism.' As many critics have pointed out, terrorism is not an enemy. It is a tactic. Because the United States itself has a long record of supporting terrorists and using terrorist tactics, the slogans of today's war on terrorism merely make the United States look hypocritical to the rest of the world.
"'A prudent American president would end the present policy of 'sustained hysteria' over potential terrorist attacks, order the removal of most of the new safety barriers in Washington and elsewhere, treat terrorism as a serious but not a strategic problem, encourage Americans to regain their confidence, and refuse to let al Qaeda keep us in a state of fright.'
"Those were the words of some of your most trusted men. But there is more devastating things. This is coming from Hillary Clinton herself:
"You want me to give you more stunning news which you and your bosses are not addressing properly? Why did the US create the Phoenix Program in Vietnam?[3] Why aren't Neocons asking for John McCain's head on a silver platter for breaking the law by taking money from terrorist states like Saudi Arabia and supporting ISIS in Syria?
"Why did New World Order agents like George Soros help destroy the Russian economy in the 1990s? How about the CIA spreading illicit drugs in countries like Mexico, Honduras, Panama, Peru, and South East Asia?[4] Why did the US create ISIS? Do you want people to be really worried about a Russian spy while the US is spreading its military and ideological wings virtually everywhere on the planet? Can you unpack this political puzzle for Russia? Do you know that the US has supplied 'lethal weapons to Ukraine'? If you want Russia to behave normally, don't you think you and CNN have some responsibility in the process as well? Don't you think people like you need to stop worrying about their careers and start publishing decent journalism?"
Zakharova concluded that the US media outlets are a "disgrace" and are classic representations of "media vandalism."[5] Obviously Zakharova has a good sense of humor as well:
"I have a question: is it rock bottom, which the US media has reached, or is there an even greater depth for them to dive? The things that the US media affords itself to report are just an attempt at… a total disinformation of the public in America and worldwide."[6]
We all know she is telling the truth here.
https://www.youtube.com/watch?v=KHCr5_RPVRE
---
[1] "'Stop spreading lies & fake news,' Russian FM spokeswoman tells CNN reporter," Russia Today, March 3, 2017.
[2] Jason Burke, "Frankenstein the CIA created," Guardian, January 17, 1999.
[3] See Rebecca Gordon, Mainstreaming Torture: Ethical Approaches in the Post-9/11 United States (New York: Oxford University Press, 2014), 1-2.
[4] See Peter Dale Scott and Jonathan Marshall, Cocaine Politics: Drugs, Armies, and the CIA in Central America (Berkeley: The University of California Press, 1998); American War Machine: Deep Politics, the CIA Global Drug Connection, and the Road to Afghanistan (Lanham: Rowman & Littlefield, 2010); Drugs, Oil, and War: The United States in Afghanistan, Colombia, and Indochina (Lanham: Rowman & Littlefield, 2003).
[5] "'Stop spreading lies & fake news,' Russian FM spokeswoman tells CNN reporter," Russia Today, March 3, 2017.
[6] Ibid.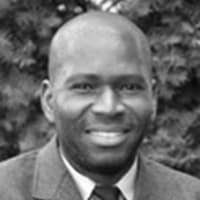 ATTENTION READERS
We See The World From All Sides and Want YOU To Be Fully Informed
In fact, intentional disinformation is a disgraceful scourge in media today. So to assuage any possible errant incorrect information posted herein, we strongly encourage you to seek corroboration from other non-VT sources before forming an educated opinion.
About VT
-
Policies & Disclosures
-
Comment Policy
Due to the nature of uncensored content posted by VT's fully independent international writers, VT cannot guarantee absolute validity. All content is owned by the author exclusively. Expressed opinions are NOT necessarily the views of VT, other authors, affiliates, advertisers, sponsors, partners, or technicians. Some content may be satirical in nature. All images are the full responsibility of the article author and NOT VT.