…by Jonas E. Alexis
Actress Varalaxmi Sarathkumar is slowly but surely learning that Bollywood, the Indian version of Hollywood, is largely synonymous with moral corruption. Varalaxmi has just discovered that many directors and producers in the film industry treat people "like a piece of meat."[1]
"Women in the film industry," Sarathkumar has recently told the BBC, "have accepted the fate of the 'casting couch.'"[2] What is this "casting couch"? Well, it's sexual favors.
"They act like it's normal. So when I spoke to people about my experience they said, 'But, the film industry is this way, why did you enter it?' But I and the other actresses in the industry have entered it because we're passionate about acting. I don't think it means if you're passionate about acting you have to sleep with someone."
Actress Sri Rupa Majari agrees:
The BBC has reported: "The post was published two days after the alleged abduction and rape of a fellow popular Indian actress in the southern Indian state of Kerala. The actress, who has not been named, told police that she had been attacked inside her car by three strangers who flagged down her vehicle as she was being driven to work."
Sarathkumar responded: "It's very unfortunate what happened to her. No woman should be violated the way she was. But there is hypocrisy within the film industry, because while we condemn the act, people are reluctant to say that part of the industry is also like this."[3]
Poor Sarathkumar doesn't seem to understand that the industry was built on a shaky foundation. Sarathkumar, whose father is an actor, doesn't seem to understand that when the Khazarian Mafia took over Hollywood in the 1950s and 60s, they immediately turned it into what Marquis de Sade would have called philosophy in the bedroom, where any sexual act is possible.
In fact, as soon as Hollywood broke the Production Code, they instantly released subversive movies such as Deep Throat (1972) and The Devil in Miss Jones (1973).[4] People like Eli Roth and David Cronenberg are just following the same subversive and diabolical ideology that got started in the 1960s. The same ideology got spread like wild fire and eventually reached India in the 1970s. This has led to devastating consequences over the years.
Perhaps Sarathkumar needs to take a look at the history and development of the film industry in India very closely. Perhaps she needs to take a glimpse of the interview I did with E. Michael Jones last December. Here is part of Jones' assessment. (I also have included new material here as well. This is all meticulously documented in Jones' The Roots of India's Rape Crisis, so we did not include the sources here.)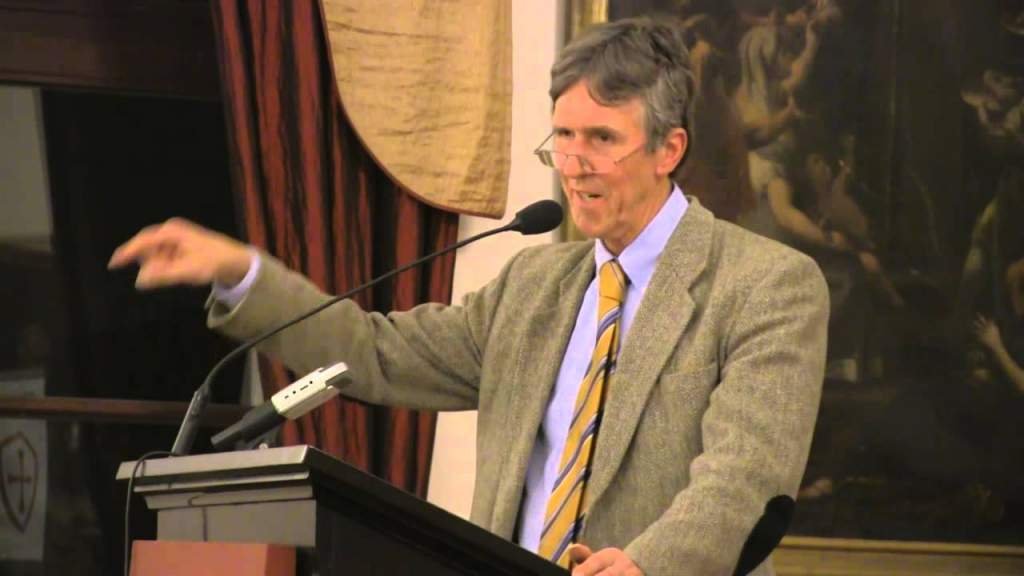 E. Michael Jones: As Jay Gertzman has pointedout in his book Bootleggers and Smuthounds, there has never been a time when pornography as the vehicle for cultural sexual subversion has not been associated with Jews, certainly not in America where it grew up in the shadow of Hollywood.
The crisis came in the 1920s, when the Jews who controlled Hollywood tried to sexualize American culture by smuggling nudity, ridicule of the clergy, and promotion of homosexuality into their films.
It turns out that India was no exception to this rule. On July 7, 1896, a representative of the Lumiere Brothers in Paris screened the first motion picture in India at Bombay's Watsons Hotel less than seven months after its original screening in Paris.
Seventeen years later, at around the same time that their co-religionists were getting started in Hollywood, the Jews created Hindi cinema in India. Jewish involvement in the Hindi film industry began with Jewish actresses, who were both lighter skinned than their Hindu and Islamic counterparts and willing to break the taboo banning women from performing on screen.
Shalom Bollywood: The Untold Story of Indian Cinema "reveals how these Jewish stars, working with other Jews in Bollywood, pushed the boundaries of Indian cinema to make Bollywood what it is" today.
In "The Jews Who Built Bollywood," Zeddy Lawrence claims that the first actresses in the Hindi film industry were Jewish. They succeeded because respectable Indian women would not act on stage and because Jewish women, who often took Muslim names, were willing to "show their flesh."
Jews predominated in other areas as well:
"It's not just women though who have made their mark on Bollywood. On March 14, 1931 the first full-length Indian talkie, Alam Ara, opened in Bombay. Its script was written by a playwright from the Parsi Imperial Theatrical Company, called Joseph David.
"The film starred Prithviraj Kapoor, father of the late lamented king of Indian cinema Raj Kapoor. Interestingly, the actor counted a certain Jewish writer Bunny Reuben as one of his closest friends. Bunny is the Barry Norman of Bollywood, an acclaimed film journalist, who has penned the definitive biographies of both Kapoor and Mehboob Khan, one of India's most influential directors. There were also male stars in front of the camera.
"If you check out the credits for the classic 1964 movie Haqeeqat and the 1965 film The Guide, and you'll see that one of the leads in both flicks was an actor by the name of Levy Aaron. . . . And so to the present day. As well as Shilpa Shetty, notable personalities on the Bollywood big screen include former MTV Asia presenter and star of Bombay Dreams, Sophiya Haque. The VJ turned actress made her big screen debut seven years ago in the black comedy Snip! and describes herself as "half British-Jewish, half Bangladeshi."
According to Ha'aretz, the Jews succeeded because they were willing to "push the boundaries of Indian cinema." That, of course, is precisely what the Jewish filmmakers were doing in America at around the same time.
During the early 1930s in America, the Jewish penchant for moral subversion led to a battle between Catholics and Hollywood Jews over who would control the content of what America watched in its movie theaters.
After Cardinal Dougherty launched a financially crippling boycott of Warner Brothers theaters in Philadelphia and other Catholic bishops threatened to expand it into a nation-wide boycott, the Hollywood Jews capitulated and implemented the production code, which prohibited nudity, obscenity, and ridicule of religion, and would remain in force for the next 31 years.
In India the Jewish penchant for moral subversion ran into the wall of a cultural inertia that measured its existence in millennia. The result was the subversion of the subverters. Indian culture won out because of its sheer inertia in both space and time:
"This sense that every film must address the theme of what it means to be Indian or reflect Indian thinking can be traced to the beginnings of Indian cinema. The early silent films were based on well-known Hindu epic takes from the Mahabharata and the Ramayan. The first cinema audiences loved seeing familiar mythological stories involving gods combating demons brought to life on the screen.
"The new Western invention was perfectly suited to the Indian context of storytelling, which relied on oral tradition. The fact that cinema techniques, such as special effects or low angle shots could enhance the mythical was seen as a great asset in the telling of heroic tales."
According to Torgovnik, one of the "key ingredients" of the Hindi film is "a sense that the social order and moral order will not be changed," something that:
"is still apparent both in the way music and drama work together and in the portrayal of stock characters of Indian cinema.  The villain, for example, is still given a curling moustache and a sinister laugh, an instantly recognizable version of the stage demons associated with Ram Leda."
The early Hindi films were so religious that they often got incorporated into local prayer services: "Early film screens from 1913 onwards took place in tents behind villages and small towns, where after prayers, devotees made their way to see Lord Ram or Lord Krishna come alive on the screen."
Unlike America, which looked askance on government censorship, Indians, both in the colonial period and the period following independence, had no qualms about imposing strict controls on the Hindi film industry. "After the golden age of the 1950s-60s, the form of popular films started to change. By the 1970s, Hindi films began to combine all genres in a singe movie, with song and dance firmly at the heart of the narrative."
But the censorship remained: "Bollywood films tend to be spectacular melodramas about love and romance. Kissing scenes are allowed in the movies but explicit eroticism is strictly forbidden by the country's censorship laws."
Government censorship buttressed Indian cultural sensibilities. Given the Jewish involvement in the Indian film industry and their penchant for pushing boundaries, it is not surprising that the Indian authorities viewed film as a threat to public morals and the social order both under English colonial rule and in the period following independence.
Mahatma Gandhi felt that films were a foreign technology that promoted vice and felt that it should be treated like other vices like "satta," i.e., betting, gambling and horse racing. After receiving a questionnaire from the film industry in late 1927, Gandhi responded by saying that he had no views about this "sinful technology."
"Even if I was so minded," he continued, "I should be unfit to answer your questionnaire, as I have never been to a cinema. But even to an outsider, the evil it has done and is doing is patent.  The good, if it has done at all, remains to be proved."
Like his father, Gandhi felt that motion pictures were an "imported vice from the West." One of the promoters of the Hindi film industry later claimed that Gandhi's distaste for the cinema derived from the fact that most films dealt "exclusively with sex and love themes."
The notion that films were a foreign vice continued in the post-colonial period. The film industry could never shake its reputation for moral subversion. Producer G. P. Sippy complained,
"For entertaining people, you should get some reward from the government. What is a movie? It brings a smile on your face. If we make even one face smile, that's the biggest social service which a person does; instead [the government] will say, 'Oh you are exposing the bodies.'"
Jawaharlal Nehru, Gandhi's successor, shared his skepticism about the moral value of film: "Under the Nehruvian developmentalist paradigm. . . state policies treated and taxed commercial filmmaking as something akin to a vice." As late as 1989 the Supreme Court of India defended government censorship of films by arguing that:
"A film motivates thought and action and assures a high degree of attention and retention as compared to the printed word. The combination of act and speech, sight and sound, in semi-darkness of the theater, with elimination of distracting ideas will have a strong impact on the minds of the viewers and can affect emotions; therefore, it has as much potential for evil as it has for good and has an equal potential to instill or cultivate violent or good behavior. It cannot be equated with other modes of communication. Censorship by prior restraint is, therefore, not only desirable but necessary."
The Indian government kept the film industry "in check" long after the Jews broke the production code in Hollywood with the release of The Pawnbroker in 1965. The belief that government censorship was "not only desirable but necessary" changed, however, when the Soviet Union, traditionally one of India's closest allies, collapsed and the ensuing vacuum was filled with Neoliberal propaganda and IMF loans.
Subhash Ghai argued that the connection was far from fortuitous: "American films have enabled the United States to dominate the world culturally, even leading to the dissolution of the Soviet Union." Hollywood was the most effective weapon in the United States' cultural arsenal. "America became Big Brother because of the entertainment industry.  . . . I would say Michael Jackson and Robert De Niro—they broke Russia.  . .  What is the threat? Bill Clinton? No, movies."
The global wave of "privatization" which followed the collapse of the Soviet Union in 1991 affected the Hindi film industry dramatically and marked the beginning of what we now call Bollywood. Ganti claims that all of the changes which took place in the Indian media landscape in 1992 were
"engendered by the process of economic liberalization. After the advent of satellite television in 1992, dubbed by the press and some commentators as an 'invasion,' the mass media became the locus of public debates, controversies, and anxiety around questions of Indian nationhood, cultural sovereignty, authenticity, tradition, and identity."
The reverse engineering of the Hindi film industry–i.e., creating Bollywod as the Indian version of Hollywood—was a capitalist project from its inception. It was:
"enabled by the neoliberal restructuring of the Indian state and economy—intensified from 1991, after the IMF mandated structural adjustment policies—resulting in a dramatically altered media landscape, marked first by  the entry of satellite television and then by the emergence of the multiplex theater. . . . the Hindi film industry's metamorphosis into Bollywood would not have been possible without the rise of neoliberal economic ideals in India."
Capitalism, as we have come to expect, brought about the "creative destruction" of the moral order in both East and West. By the first decade of the 21st Century, thanks to the economic liberalizations that allowed satellite TV and the Internet, India had a tradition of "home-grown porn":
"In India, it is legal to access pornographic material privately, but illegal to distribute or produce it. Because of this, the production of so-called 'blue films' – generally softcore – is not openly discussed. That has not stopped the industry, traditionally based in southern states like Tamil Nadu and Kerala where censorship is more relaxed, from being worth an estimated one billion dollars.
"It is thought that the slang 'blue film' originates from the use of blue sets and lighting to conceal the identities of the actors and ensure that they are safeguarded from social stigma. Indeed, public opinion about porn stars is very negative: they tend to be viewed as sex workers rather than actors, a serious slur in a culture which attaches such shame to sexuality."
In 1992, the year that Capitalism began working its destructive magic on the Hindi film industry, transforming it into Bollywood, Bill Clinton was elected president. George H. W. Bush, Clinton's immediate predecessor, had vigorously prosecuted obscenity, but all obscenity prosecution stopped under Janet Reno, Clinton's attorney general.
Pro-pornography Hollywood propaganda films like Boogie Nights and The People vs. Larry Flynt brought about the failure of The Communications Decency Act to stem the spread of pornography to the new media and insured that the Internet would become a conduit for the transmission of pornographic imagery world wide.
The arrival of satellite TV and the Internet flooded India with sexual imagery, immediately nullifying the government's decades'-long attempt to preserve the moral order through censorship of the film industry. The arrival of the IMF after the collapse of the Soviet Union "involved . .  . negotiating a transition from an earlier era of decononialization and 'high nationalism' and into the newer times of globalization and finance capital."
Following four decades of Nehruvian socialism, the Indian government liberalized the economy in 1991, relaxing restrictions and controls around various sectors of the economy. This economic liberalization was propelled by the International Monetary Fund, which had granted two loans to the Indian government.
Consequently, state-run projects and government subsidies were replaced in favor of a more Westernized, consumerist-oriented model: Import restrictions and duties were relaxed, significantly for the Indian media, rules governing foreign investment were relaxed. This economic liberalization paved the way for the establishment of a number of Indian and multinational media companies, such as MTV India and Sony Television.
These changes coincided with the spread of satellite technologies that led to the establishment of Zee TV and STAR TV (a division of Rupert Murdoch's News Corporation), providing Indian television audiences with a wide range of viewing choices.
By the late 1990s, the Hindi film industry was in deep financial trouble, largely because of the highly sexualized competition that satellite TV provided.  In 1996, K.D. Shorey, the General Secretary of the Film Federation of India, claimed that:
"the situation in the film industry is very alarming. While the cost of production is on the increase, the revenue at the box office is dwindling because of the rampant piracy of feature films on the cable and satellite networks.. . .  the entertainment tax which was started by the British as a war-time measure, has increased to such large proportions . . . that it is eating into revenue of films."
The government responded to this crisis by granting the studios official recognition:
"On May 10, 1998, the former Information & Broadcasting minister, Sushma Swaraj, declared at a national conference on 'Challenges before Indian Cinema,' that she would shortly pass a Government Order declaring 'industry status' for the film industry in India.
"This was a direct response to perhaps the most intense lobbying the film industry had yet done to achieve what Hollywood, for instance, achieved in the 1930s and what Indian cinema had been denied since its inception."
After the Hindu nationalist and pro-business Bharatiya Janata Party conferred industry status on the film industry, dramatic changes followed the government's conversion to neoliberal economics.
The entry of the Indian corporate sector in the 21st century infused previously unheard amounts of capital into the Hindi film industry, making available consistent finance, so that the risk of a film not being completed decreased dramatically, but global capital demands standardization, which meant R-rated movies, which led to the sexualization of Indian culture, which led to rape.
The search for predictable outcomes in the financial realm led to unpredictable outcomes in the social realm. Capitalism led to sexualization, and sexualization led to violence, and although few people see the connection, virtually no one is happy with the outcome.
As in America during the 1950s when Hollywood entered a period of crisis because of competition from television, Bollywood turned to sex as the solution for its financial woes. Economic liberalization went hand in hand with the liberalization of sexual morality. The former could not succeed without the latter. Globalization in economic terms meant globalization in sexual terms as well.
Indian actresses like Priyanka Chopra felt pressured to "represent globalized images of a liberated female sexuality," during the filming of Aitraaz, a psychological thriller Chopra found "challenging because I didn't just play a bad girl, I played a sexually aggressive character." Chopra found the role difficult because
"this character is the absolute antithesis of what I stand for. Sonia is not a character I empathize with. I will never play a sexually deprive [sic, i.e., depraved] woman again. I do not wish to be typecast as some kind of sex kitten. Right now I'm happy playing the stereotyped Hindi film heroine, because that can be equally challenging."
After her bad experience in Aitraaz, Chopra publicly declared her determination to no longer, as she put it, "expose." In a January 2005 interview with the Bombay times, Chopra asserted her new identity as a modest woman: "I hate the 'sexy/seductress/sizzling' tags I have."
In a December 2004 Interview with Filmfare, Chopra intimated that she was being pressured into conforming to what might be called globalist sexual standards of behavior. Sonia, Chopra said referring to the sexually aggressive character she played in Attraaz, was a sexual fantasy that was alien to India, because
"women like her . . . don't exist in India. . . .  I don't think such things happen in our country because women are brought up on different values in our culture."
Chopra concluded her Filmfare interview by vowing: "I will not kiss or expose from now on . . . ."
At this point it became necessary to import foreign actresses to "expose." Sunny Leone, the American porn star, arrived in India in 2011. Leone was born Karenjit Kaur Vohra to Sikh Punjabi parents in Sarnia, Ontario on May 13, 1981. She received her stage name from Robert Guccione, founder and publisher of Penthouse, who named his creation Penthouse Pet of the Year in 2003.
Leone then went on to become a porn star for Vivid Entertainment, where she earned the dubious distinction of being named one of the 12 top porn stars of 2010 by Maxim, another one-handed magazine with English roots.
One year later, Leone moved to India, where she became an instant celebrity after appearing on the Indian reality show Bigg Boss. Leone at first refused to divulge her past as a porn star, but when the truth got out, it only enhanced both her own career and, not coincidentally, the legitimacy of pornography by attaching it to the fresh, recognizably Indian face of someone who was also a "businesswoman," at least according to Wikipedia.
Then things started to go sideways. In the aftermath of the Jyoti Singh rape, members of the Indian Artists and Actors Forum as well as Lok Sabha, head of the Bharatiya Janata Party's youth organization, began claiming that porn stars like Leone were responsible for the Indian rape epidemic and began demanding that she be put in jail as punishment.
On April 14, 2012 Leone announced that she had become eligible to become an Overseas Citizen of India because her parents had lived in India. She made the announcement shortly before beginning the filming of Jism 2, a soft-core porn flick with Indian themes.
Then the December 2012 rape of Joyti Singh and the subsequent international uproar that it caused threw a monkey wrench into Sunny's career plans. Now Indians saw Leone as the epitome of everything that was wrong with India. If Joyti Singh became a martyr to the "culture of impunity," Leone became its dark patron saint, and the same public that idolized her when she appeared on Bigg Boss was now saying: "She deserves to go to jail if she continues to promote pornography."
Leone attempted to defend pornography by claiming on the Headlines Today news channel that there was no link between pornography and rape. "Pornography is not for people who think it's for real. It's fantasy and it's entertainment," she said. "It's complete nonsense to blame rape on adult material out there. Education starts at home. It's mums and dads sitting with their children and teaching them what is right and wrong."
Needless to say, the mums and dads were not pleased to hear that they were responsible for the rape epidemic. Then, on February 3, 2013 (at 10:10 AM IST, to be precise), Leone made matters even worse by tweeting "Rape is not a crime, it is surprise sex."
Leone later denied ever having made the comment, but the damage was done: "Detractors [were] blam[ing] Leone, star of X-rated hits including Sunny's Slumber Party, for bringing adult material in India to a wider audience."
Leone was a protégé of Bob Guccione, publisher of Penthouse. The '70s were Penthouse's golden years. According to Rolling Stone:
"A prime artifact of the glamorously gritty Seventies, Penthouse was the adult magazine that wormed its way into the kinkier recesses of the libidinal subconscious and, arguably, did more to liberate puritan America from its deepest sexual taboos than any magazine before or since.
"And in its moody visual style and muckraking, conspiracy-theory-heavy journalism, Penthouse also happened to be a direct reflection of its complex, unsmiling and mysterious creator. "Bob's a little an-hedonic," says Dick Teresi, former editor of Omni, the science magazine that Guccione published from 1978 to 1996. 'There's a satanic sense, a darkness — even a Sicilian darkness that reminds me of all my Sicilian relatives. A paranoia. Playboy has fun-loving girls. But with Penthouse — there's a darkness. Well, that's Bob.'"
In addition to radiating darkness, Guccione had links to the CIA, through the Castle Bank & Trust of Nassau, a CIA front operation used to launder drug money, which was in turn used to fund black ops throughout the world. Castle Bank & Trust was succeeded by the Nugan Hand Bank, a Cayman Islands bank that was intimately involved in the heroin trade during the 1970s.
Nugan Hand assumed its role as "the CIA's banker" after Castle Bank & Trust of Nassau was compromised in 1973 by an IRS investigation. In 1973 agents of the Internal Revenue Service were able to photograph the Castle Bank's customer list while a bank executive dined in a posh Key Biscayne restaurant with a woman described as an IRS "informant."
Along with the usual suspects, like mafia figures Morris Dalitz, Morris Kleinman and Samuel Tucker, the names of two notable pornographers showed up on the list: Hugh Hefner of Playboy, and Robert Guccione of Penthouse. The CIA set up three banks to launder money.
Castle Bank of Nassau, which handled Hefner's and Guccione's accounts, was the first of the three. In "The People vs. Bob Guccione," A. Nolen claims both Hefner and Guccione were CIA assets. Like the Marquis de Sade, both Hefner and Guccione were aware of "the centuries-old understanding of the political effects of pornography."
By the 1970s, when both Penthouse and Playboy enjoyed their heyday, the CIA began to make use of pornography as one of the weapons on their arsenal of psychological warfare.
In 2002 the CIA collaborated with Israel's Shin Beth in broadcasting pornography over Palestinian TV stations in Ramallah during one of Israel's periodic incursions into Palestinian territory.
During the run-up to the 2003 invasion, the CIA contemplated doing a pornographic film featuring a double who looked like Saddam Hussein, as a way of de-legitimizing his government.
In the mid-'50s the CIA actually produced a pornographic film to bring down President Sukharno of Indonesia. But by the 1970s, it had become clear, if for no other reason than the simple division of labor, that the production of pornography could be out-sourced to people like Guccione, whose magazines had become more popular with soldiers in Vietnam than Playboy.
---
On September 1, 2014, two hundred women rallied in Cubbon Park claiming that pornography was the main cause of the wave of rapes sweeping India. Their assertion was bolstered by the research of Abhishek Clifford, CEO of Rescue, an NGO that works towards creating awareness programs against human trafficking, AIDS, and rape.
Speaking at the rally in Cubbon Park, Clifford claimed that "33 per cent of college students watch violent porn, rape and gang-rape videos." The rally which began in Cubbon Park turned into a march which culminated at Freedom Park.
The protesters held posters with slogans warning bystanders about the effect that pornography has on the mind. "Watching porn is an illness. It is due to things like this that more and more men are raping women and women are not being respected," a college student who was part of the rally said. The widespread presence of pornography as an incentive to rape was the strongest argument in the traditionalists' attack on western culture. One observer noted that:
Porn usage is widespread. Men who already outnumber women are aroused but frustrated due to a lack of outlets. Bollywood movies tease and tantalize men on a daily basis. Songs where actresses wearing seductive attire and singing how she is a tandoori chicken who should be washed down with wine only manage to provoke desires in cities where men are already bursting at the seams.
News reports indicated that pornography was even having an effect on married women. After watching pornography, a woman by the name of Asha became obsessed with a desire to see "live sex," so obsessed that she convinced her husband to rape a female neighbor who was the mother of a five-year-old child. With his wife watching and even encouraging him throughout, Dileep, Asha's husband, allegedly raped the victim twice.
In another instance reported in the Indian press, a 30-year-old skating instructor was accused of raping one of his female students.  During the course of the investigation, police discovered that the teacher in question was "a pervert and addicted to pornographic videos." After his laptops and mobile phones were seized, the police discovered that they "were filled with porn videos which he had downloaded from the internet in which girls wearing school uniforms were raped."
The statistics on rape supported the claims of the traditionalists. After surveying 200 undergraduate male students in 10 colleges in Goa, the Mysore-based organization Rescue concluded that 40 percent of the young people in Goa watched "rape porn" regularly.
Rescue CEO Abishek Clifford said that their survey showed that "76 percent of the surveyed students said that watching pornography involving rape led to the desire to rape in them." Clifford said that the percentage of students viewing porn was 100 percent; of that number 47 percent were watching child porn and 50 percent were involved in viewing violent porn. The former led to the latter.
"Watching pornography is a progressive addiction," Clifford continued, "When it no longer satisfies you, you turn to violent porn or child porn." Drawing a link between watching rape porn and rape in real life, Clifford said, "The incidents of rape are increasing due to saturation of violent internet porn. Everyone is shocked at the level of violence in rape, now we know why. Violent porn advertises rape and half of the porn sites have it."
The wave of rapes came about largely because of the peculiarities of Indian culture in the first decade of the 21st century. A traditional culture with all of the traditional safeguards for female chastity was inundated with a flood of sexual imagery, and the cognitive dissonance led to rape.
Ranjana Kumari, the director of the Center for Social Research in New Delhi, told The New York Times, that the climate for porn watching is very different in India than it is in Europe and the U.S. "India is a society in a phase of transition that is based on a high segregation of men and women," she said. "In this environment viewing pornography creates heightened sexual desire and aggression in young men who have no normal interaction with women and that can often lead to violent behavior."
As of April 2013, the Indian government was "considering a ban on internet pornography, after claims that violent and abusive sexual images are fuelling a spate of rapes and violence against women in the world's second most populous country."
The main thing thwarting a national consensus on the connection between porn and rape and concerted government action dealing with the problem was the odd alliance between libertarian advocates of the free market and feminist defenders of social engineering. Speaking for the libertarians, Anuj Srivas wrote in The Hindu newspaper that: "2013 will go down, without doubt, as the year of thinking stupidly."
Srivas went on to say that the public's fear of nudity and sex on the Internet represents a "sort of mass paranoia, where the fear goes beyond any rational assessment of risk." Srivas speculates that any "war" over the control of Internet content will be as wasteful and pointless as the ongoing global wars on drugs and terror.
The tacit alliance between feminism and libertarianism allowed those in control of India's media to deny the obvious connection between pornography and rape.
Jonas E. Alexis: The solution to this problem? It can only be found when human beings follow Logos, and ignoring to do so always brings pain and suffering. As Jones puts it, "Those who denigrate Logos, no matter what their intentions, end up handing their sisters over to the rapists."
https://www.youtube.com/watch?v=yN1zltBu29E
[1] Megha Mohan, "Actress speaks out against 'casting couch culture,'" BBC, March 1, 2017.
[2] Ibid.
[3] Ibid.
[4] For a cultural history on similar issues, see E. Michael Jones, Libido Dominandi: Sexual Liberation and Political Control (South Bend: Fidelity Press, 2000); The Jews and Moral Subversion (South Bend: Fidelity Press, 2016).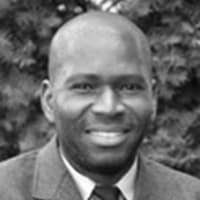 ATTENTION READERS
We See The World From All Sides and Want YOU To Be Fully Informed
In fact, intentional disinformation is a disgraceful scourge in media today. So to assuage any possible errant incorrect information posted herein, we strongly encourage you to seek corroboration from other non-VT sources before forming an educated opinion.
About VT
-
Policies & Disclosures
-
Comment Policy
Due to the nature of uncensored content posted by VT's fully independent international writers, VT cannot guarantee absolute validity. All content is owned by the author exclusively. Expressed opinions are NOT necessarily the views of VT, other authors, affiliates, advertisers, sponsors, partners, or technicians. Some content may be satirical in nature. All images are the full responsibility of the article author and NOT VT.