by Gordon Duff, VT Sr. Editor, … with New Eastern Outlook, Moscow
[ Editor's note: This is another barn burner by Gordon, a peek behind the curtain in the Wizard of Oz. This may be the first time that the warrantless surveillance zones around NY and DC have been discussed. If you were to wonder if similar arrangements existed in all the major capitols of the world, you might be right.
Why? There are too many reasons to describe, and too many players. I can give you a "what if". Let's say, while powerful Congressmen or foreign legislators were on their summer junkets zooming around the world to get "first hand experience" on a number of things.
Some of that first-hand experience could involve doing some really illegal things, but under circumstances where they feel they are protected and have immunity to partake in certain "favors" being offered them for past or present or "future" work.
If a foreign intelligence agency were to get hold of such material, say like we have done for ages in Washington, an example being the street kids that get picked up by smoke-windowed diplomatic-plated limousines, all photographed to be able to use to compromise foreign diplomats.
If such things where happening to US Congressmen overseas, then the CIA would want to know who was attempting to compromise, or actually compromising a US Congressman or woman. Oh yes, we are at that level now, too. This would be a slam-dunk national security issue, and a very long practiced one.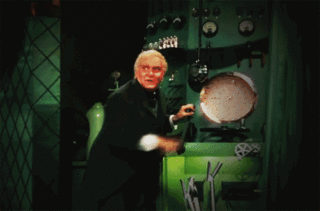 Would these cases be made public and careers destroyed and prosecuted to make examples of people? The record says no. No one officially in any country goes public with any of this, as they ALL would prefer to have the public unaware, and demands made for a file dump to find out what else has been hidden from them.
Have you even wondered how Wikileaks material is totally devoid of pedophilia material, along with anything harmful to Israel, when it seems virtually everything else is fair game? To a trained analyst, that is a flashing red light that such material is being held back, and there could be a variety of reasons for that.
So the question to ask is why does Trump want to play with fire, wanting investigations on him made public when what could be released could change his world forever? If he were really to go after the Intel and Security community, what would they do? Who would still be standing when that battle was over?
This is a scary thing we have going on here, and nothing that happens will surprise me, as we are definitely into the Twilight Zone on this one. Even Rod Serling would say, "Not even I could make this stuff up" … Jim W. Dean ]
_________
– First published  … March 20, 2017 –
WikiLeaks allegations of CIA surveillance miss several key points needed to understand events as they transpire. CIA surveillance, under special powers given that organization in 1947 and approved by Congress in still classified sections of funding legislation, allow things never imagined.
Thus, when President Trump states he believes he was being wiretapped at Trump Tower, he is absolutely correct, per our sources.
How these recordings are used and how they impact events is what is important. Recent scandals, some more publicized than others, all involved CIA intercepts and how the CIA has chosen to leak or withhold them, and a "why" we may never know the answer to.
After the Republican Convention in July, 2016, Donald Trump, General Michael Flynn and perhaps, not confirmed, son-in-law Jared Kushner began receiving highly classified CIA briefings. Now we know that this information was sold to Turkish intelligence by Flynn and passed on in meetings that Kushner may also have attended.
The result of this action has been to give Turkey leverage to play the US and Russia against each other in Syria, bringing about the current disaster — American troops on the ground in America's worst mission since Vietnam.
The CIA was at the briefings of course, but as we will explain below, the CIA also followed and maintained surveillance on Flynn and others and the Turkish spies they met. But first, there is a history of these briefings, from Time Magazine:
When Hillary Clinton and Donald Trump faced off at forum on national-security issues in New York City on Wednesday night, host Matt Lauer pressed the Republican presidential nominee on the contents of two classified national security briefings he had received so far.
Asked whether he had learned anything from the briefings, Trump said that "President Obama and Hillary Clinton and John Kerry, who is another total disaster, did exactly the opposite" of what the experts recommended. Following those comments, Clinton called it "totally inappropriate and undisciplined" for Trump to have commented in such a manner on the classified meetings.
This not the first time an intelligence briefing has caused an uproar during the 2016 campaign—in July, Senate Minority Leader Harry Reid suggested that Trump ought to get "fake" briefings—but such controversies are a deep part of the history of those briefings.
The custom dates back to the 1952 election and it wasn't meant to become such a political hot potato. As TIME recently reported, when President Harry S. Truman proposed inviting the nominees — former Illinois Gov. Adlai Stevenson and former commander of the Allied Forces Gen. Dwight D. Eisenhower — to lunch at the White House with the Cabinet and a briefing by intelligence officials, he was just trying to make sure the next commander-in-chief wouldn't come to office as clueless as he had been when President Franklin D. Roosevelt died on April 12, 1945. He told reporters that catching up on the Manhattan Project and the development of the atomic bomb "felt like the moon, the stars, and all the planets had fallen on me."
Trump was at the center of CIA surveillance in New York, his relationships with Russian "oligarchs" who financed his deals, many like Felix Sater, considered among the most powerful organized crime figures in the world.
As early as the late 1970s, Trump came onto CIA radar through his mentor, controversial attorney Roy Cohn, one of the darkest figures in American history and architect of the Senator McCarthy "witch hunt" of the 1950s.
Trump, Bill Clinton, Jeffrey Epstein, the whole gang including Felix Sater, a name many don't know but more important than Trump himself in many ways, have huge CIA files, everything they ever did in New York City is there.
Some sources say that former President Obama may well have these files, extensive CIA intercepts of Trump Tower.
"New York City" is a CIA station and that all territory within 30 miles of the United Nations HQ, is considered warrantless national security surveillance territory not under FBI or court jurisdiction. No FISA warrant is needed because of the presence of foreign consulates and long history of New York as a center for espionage and terrorism against the US, dating back to the early 20th century.
Here is some of what we know. What we know can't be published or admitted to. We are not allowed to admit we have classified information and, unless we are "WikiLeaks," violating the law is illegal. Israeli intelligence or "WikiLeaks" as they sometimes call themselves, can publish reams of CIA material with impunity.
The lies Vice President Mike Pence told to cover for the Flynn/Turkey spy ring alone would do it, and this is nothing compared to what is out there. Evidence has now been presented that, on November 18, 2016, Vice President Elect Pence was informed of Flynn's illegal activities. Pence has repeatedly denied this knowledge.
Pence was aware and said nothing, knowing Flynn was passing on classified information to Turkey damaging to US interests, something that continued after January 20 which moved Pence from "co-conspirator" to something far worse.
But this isn't what we are here to talk about today. Worse still, Turkey was getting CIA briefing material on Russia, allowing them to leverage their negotiations there as well and to play Russia and the US against each other.
This has created a nightmare in Syria with American "boots on the ground" and Turkey playing America and Russia against each other while supporting ISIS and getting away with it. This is what Flynn and Pence and perhaps Kushner did, bringing the world closer to the brink of nuclear war in ways we can only guess.
What we do know is that it is all illegal, "life in prison" or "execution" illegal, as outlined in the constitution and clearly defined as treason.
What we also know is that the CIA knew all of this, and maintained full surveillance of the Flynn meetings with Turkish intelligence and any meetings Pence or Kushner or others may or may not have had with Turkish intelligence at Trump Tower.
Yes, it was all done at Trump Tower with Secret Service there signing in the Turkish spies, searching them, and passing them on to the clandestine meetings and keeping it all secret, much to the shame of that organization as well. NYPD intelligence units knew it also, but that organization has fallen into disrepute since 9/11 and is more accountable to Russian gangsters than America. New York is a very special place, and to world security, a very dangerous place as well.
The answer is this; the CIA has the right, and it is their job to maintain surveillance on all New York City locations used for espionage and terrorism. Moreover, the CIA is authorized by Congress to perform domestic surveillance within 30 miles of New York City. The FBI maintains the same capability in Washington DC, fully warrantless based on the presence of many foreign intelligence operatives at embassies.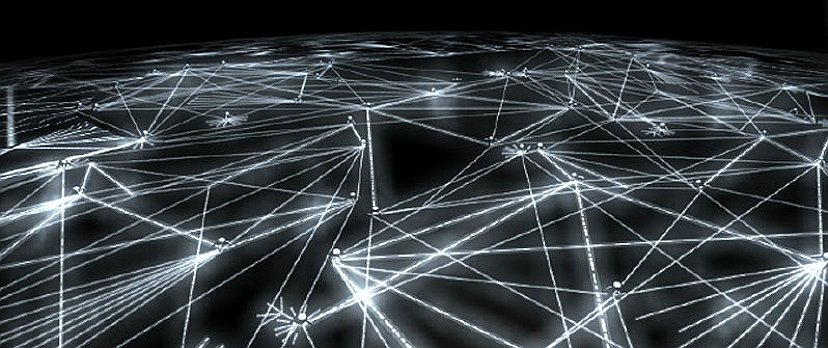 This congressional organization is said to be President Obama's "get out of jail free card" for wiretapping Trump. The blackmail material Obama may or may not have could make him even more powerful, according to sources.
In New York, Trump Tower is fully under surveillance along with the major hotels, like the old standard The Pierre, where deals were cut over lunch that would make your head spin. Now there are 30 or so top hotels, all are under surveillance, all have CIA embedded staff and everyone is watched.
Years ago, during the Cold War, half the CIA would be brought into New York for UN General Assembly meetings, following Cubans and Romanians around the city with periodic street fights and even shootouts covered by the quite excellent NYPD, who before the Rudy Giuliani regime tore it apart, were considered top national security assets. Their intelligence group was among the best in the world.
I can think of stories, they are not my stories mind you, back during the days of surveillance vans with all that gear from companies like Dektor and Sparton, for "insiders."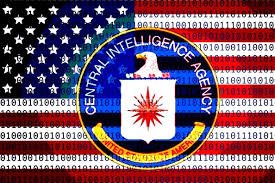 Worse still, the CIA is not obliged to share these intercepts with anyone and has the right to trade them anywhere, with any other agency, foreign or domestic, if by their judgement, please excuse my use of the term, this serves national interests.
Thus, if the CIA wants the Russians to know something Trump or his people did, they can simply pass it on. Where this becomes, an issue is with Trump and billionaire pedophile Jeffrey Epstein and his associate Les Wexner, retail magnate from Columbus, Ohio. It is reputed that the CIA and now former President Obama have recordings of Trump and Epstein and perhaps Wexner as well.
In court documents filed in 2016, Trump and Epstein are accused of rape and murder. From those filings:
"Both defendants let me know that each was a very wealthy, very powerful man and indicated they had the power, ability and means to carry out their threats. Indeed, Defendant Trump stated that I shouldn't ever say anything if I didn't want to disappear like Marine, a 12-year-old female that was forced to be involved in the third incident (of 4 rapes) with Defendant Trump and that I had not seen since that third incident, and that he was capable of having my whole family killed."
These statements are in court documents tied to a secret settlement of a lawsuit largely kept from the public during the election. The issue with broad CIA wiretapping in New York is that Epstein, long suspected of running a child sex ring and "getting away with it" may well have been "tasked" by the CIA or other agency to gain control over key figures including members of Britain's royal family.
There is every reason to believe that everything that happened around Epstein, and court documents claim that Trump and Epstein were far more involved with one another than Trump admits, is recorded on video.
Then we consider not just Trump but those before him — the Bush administrations, Clinton, the Reagan administration — and the pattern of interference with government, with world events and who or what may control the CIA. When we bring forward these aspects of their activities, the CIA is now more powerful than any agency, perhaps any government as well.
Gordon Duff is a Marine combat veteran of the Vietnam War who has worked on veterans and POW issues for decades and consulted with governments challenged by security issues, and is a senior editor and chairman of the board of VT, especially for the online magazine "New Eastern Outlook."

_________
Related articles:
_____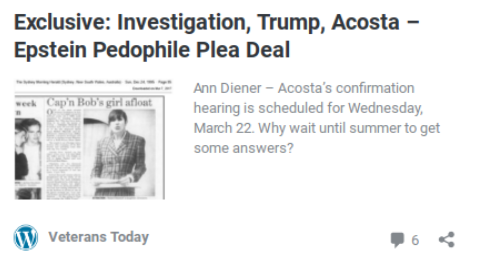 _____
______________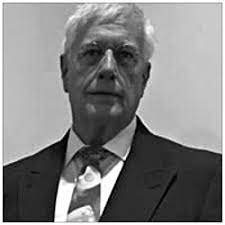 Gordon Duff posted articles on VT from 2008 to 2022. He is a Marine combat veteran of the Vietnam War. A disabled veteran, he worked on veterans and POW issues for decades.
Gordon is an accredited diplomat and is generally accepted as one of the top global intelligence specialists. He manages the world's largest private intelligence organization and regularly consults with governments challenged by security issues.
Duff has traveled extensively, is published around the world, and is a regular guest on TV and radio in more than "several" countries. He is also a trained chef, wine enthusiast, avid motorcyclist, and gunsmith specializing in historical weapons and restoration. Business experience and interests are in energy and defense technology.
ATTENTION READERS
We See The World From All Sides and Want YOU To Be Fully Informed
In fact, intentional disinformation is a disgraceful scourge in media today. So to assuage any possible errant incorrect information posted herein, we strongly encourage you to seek corroboration from other non-VT sources before forming an educated opinion.
About VT
-
Policies & Disclosures
-
Comment Policy
Due to the nature of uncensored content posted by VT's fully independent international writers, VT cannot guarantee absolute validity. All content is owned by the author exclusively. Expressed opinions are NOT necessarily the views of VT, other authors, affiliates, advertisers, sponsors, partners, or technicians. Some content may be satirical in nature. All images are the full responsibility of the article author and NOT VT.