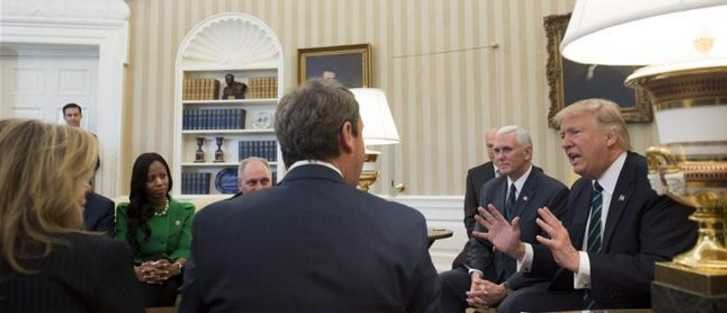 … from Press TV,  Tehran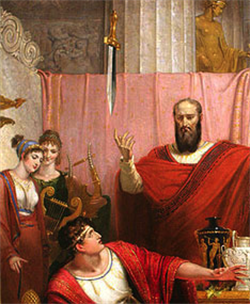 [ Editor's Note: This is good news, but we cannot be sure what tipped the scale  for Trump's reversal. It could be said that after a closer review of the pluses and minuses, the Trump White house figured out they would be shooting a huge international accomplishment in the head which would be a hair shirt on Trump's back for the rest of his administration.
The catch phrase here is the weasel term that Chris Ford used, "until otherwise decided". But this gives us time to challenge the strategy of the military build up to add to America's huge forward deployment that has been and is being debt-funded, when there is no conceivable offensive threat to the US by anyone.
What is going on here, which virtually all Americans and their civic orgs are completely asleep at the wheel on is that this forward deployment is and never was defensive. It is offensive, and not on grounds of conjecture.
What the unsaid is in this "threat" discussion is how the term has morphed into anyone having a retaliatory strike capability to a US first-strike is now deemed a threat, but this was done without any national discussion as to its sanity.
Of course, it is not a discussion that any administration could win in an open debate. Our VT core group cannot find anyone who will agree to brief us on the validity of this policy, as we can easily counter that the effect of the policy will be just the opposite.
Those targeted as "threats" for wanting to defend themselves from a UN preemptive strike are duty bound to their own people to protect them from such an event. The US military industrial complex knows this, and that the country in question will be forced to increase their own military technology and disposition, which can then be spun as proof of that country's "aggression". 
This is how cheap their argument is; and it is one that we somehow have to get out in the open, as most Americans don't even know that our first strike policy, redone under Clinton when he was kissing the behinds of the NeoCons, says we reserve the right to strike anyone whom we feel "might become" a threat at sometime in the future.
America took this lying down, with not a whimper. No politician has ever made this an issue, that I am aware of. No one in the military or security fields other than VT that I know of has consistently challenged it as a policy on unexceptionalism that must be attacked and destroyed, since it hangs over us all as a Sword of Damocles… Jim W. Dean ]
Jim's Editor's Notes are solely crowdfunded via PayPal – JimWDean@aol.com
This includes research, needed field trips, Heritage TV Legacy archiving, and more – Thanks for helping out
____________
– First published  …  March 22,  2017 –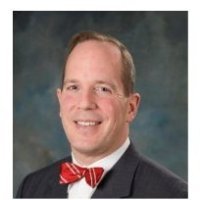 US President Donald Trump's nuclear advisor says Washington will honor the 2015 nuclear agreement between Iran and six major world powers, including the United States.
Christopher Ford, the White House National Security Council's senior director for weapons of mass destruction and counter-proliferation, made the remarks during a conference in Washington, DC on Tuesday.
Ford told the Carnegie Endowment for International Peace that the Trump administration will stick to the Iran nuclear pact unless otherwise is decided. "Until otherwise decided, the United States will adhere to the Iran nuclear deal and ensure that Iran also does," he said.
However, the Trump aide also said that the White House is reviewing the Iran deal along with all other nuclear pacts that Washington has negotiated under previous administrations.
Iran and the five permanent members of the United Nations Security Council — the United States, France, Britain, Russia and China — plus Germany started implementing the JCPOA on January 16, 2016. The deal limited parts of Iran's peaceful nuclear program in exchange for the complete removal of all sanctions against the country.
Since then, Washington has on a number of occasions violated the agreement by imposing anti-Iran sanctions despite the United Nations' confirmation that Tehran has abided by the terms of the accord.
In February, the Trump administration implemented a new round of sanctions against Iran following the country's successful test-launch of a ballistic missile, which Washington said was a breach of the JCPOA. Iran rejected the US claim, reiterating the right to develop its defense capabilities.
Trump has been a staunch opponent of the international agreement negotiated by the US under former President Barack Obama.
During his presidential campaign, Trump had promised to repeal the nuclear accord which he referred to as a "disaster" and "the worst deal ever negotiated." He also said that the agreement could lead to a "nuclear holocaust."
Meanwhile, Iran's Foreign Minister Mohammad Javad Zarif has warned that Tehran is ready to restore its nuclear activities to the level it was before the 2015 deal should Washington fail to keep its end of the nuclear bargain.
Iran "is fully prepared to return to the pre-JCPOA situation or even [to conditions] more robust than that if the US reneges on its promises to the extent that the JCPOA's continuation harms our national interests," Zarif stated on Monday.
According to American political analyst Professor Dennis Etler, Trump is in no position to threaten Iran.
"The reason for Trump's retreat from his bombastic rhetoric regarding both Iran and China is the sobering realization by his team that the US is in no position to follow through on his threats. There is also no prospect that the US will be able to do so during his first term in office," Professor Etler told Press TV recently.
____________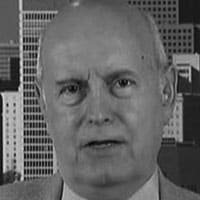 Jim W. Dean is VT Editor Emeritus.  He was an active editor on VT from 2010-2022.  He was involved in operations, development, and writing, plus an active schedule of TV and radio interviews.  He now writes and posts periodically for VT.
ATTENTION READERS
We See The World From All Sides and Want YOU To Be Fully Informed
In fact, intentional disinformation is a disgraceful scourge in media today. So to assuage any possible errant incorrect information posted herein, we strongly encourage you to seek corroboration from other non-VT sources before forming an educated opinion.
About VT
-
Policies & Disclosures
-
Comment Policy
Due to the nature of uncensored content posted by VT's fully independent international writers, VT cannot guarantee absolute validity. All content is owned by the author exclusively. Expressed opinions are NOT necessarily the views of VT, other authors, affiliates, advertisers, sponsors, partners, or technicians. Some content may be satirical in nature. All images are the full responsibility of the article author and NOT VT.