…by Jonas E. Alexis

Vladimir Putin had to call Benjamin Netanyahu out last week, and the mad man from Tel Aviv obviously didn't like it.
Assad used chemical weapons on his own people, said Netanyahu. He is a bad guy and he needs to go. Putin responded by saying that Netanyahu had to provide evidence for his fantastic claims. Israeli Defense Minister Avigdor Lieberman was "100 percent certain" that Assad was responsible for the attack, but not a single evidence has been provided.
As soon as Assad was blamed for the attack, Netanyahu picked up the phone and called Putin. The mad man thought that he got something up his sleeves this time. Netanyahu declared that he was "deeply shaken by the chemical weapons attack in Idlib. The international community must complete the effort to clean Syria of chemical weapons as was agreed in 2013."[1]
"King Bibi" was expecting Putin to join him and drop Assad. He wanted Putin to wash his hand and declare that Assad is alone. The mad man seemed to have thought that the end of the Assad government was near. King Bibi had already passed the same message to the Trump administration, and they have already responded in the affirmative.
In fact, the Trump administration has already told Russian officials to drop their support for Assad.[2] But Putin had a surprise for "King Bibi." Putin "highlighted that it was unacceptable to make groundless accusations against anyone without conducting a detailed and unbiased investigation."[3]
Kaboom! Obviously "King Bibi" wasn't expecting this pointed rebuke. But in order to make a vacuous point, the mad man declared: "The horrible images in Syria should shock any human."[4]
Well, the images in Gaza should shock any human being with an ounce of common sense; the Israeli settlements should shock any human being with an ounce of common sense. Amnesty International itself reported that Israel relentlessly tortured children in 2016.[5] Last year,
"A new report by the U.S. State Department thoroughly details how the Israeli government discriminates against Palestinians in almost every aspect of society.
"In its 2015 Country Report on Human Rights Practices for Israel and the occupied Palestinian territories, the U.S. Bureau of Democracy, Human Rights and Labor acknowledges the 'institutional and societal discrimination against Arab citizens of Israel.' The U.S. also confirms that Israeli government forces are responsible for unlawful killings and the use of excessive force and torture against Palestinians."[6]
This happens virtually every single year.[7] Bibi doesn't want to talk about that because it will unequivocally show that he has no clothes. He is a lying liar, and Western leaders in Europe and America know this. Why do you think Obama called him a "chickenshit"?[8]
https://www.youtube.com/watch?v=B85dF_1Hdj8
---
[1] Barak Ravid, "Putin to Netanyahu: Unacceptable to Make 'Groundless Accusations' on Syria Chemical Attack," Haaretz, April 6, 2017.
[2] Carol Morello, "Trump officials tell Russia to drop its support for Syria's Assad," Washington Post, April 10, 2017.
[3] Barak Ravid, "Putin to Netanyahu: Unacceptable to Make 'Groundless Accusations' on Syria Chemical Attack," Haaretz, April 6, 2017.
[4] Ibid.
[5] "Israel Tortures Palestinian Children, Amnesty Report Says," Haaretz, February 22, 2017.
[6] Ben Norton, "U.S. acknowledges Israel's unlawful killings, excessive force, torture, discrimination against Palestinians," Salon, April 19, 2016.
[7] For similar reports, see Chaim Levinson, "Torture of Palestinian Detainees by Shin Bet Investigators Rises Sharply," Haaretz, Marh 6, 2015.
[8] Jeffrey Goldberg, "The Crisis in U.S.-Israel Relations Is Officially Here," Atlantic, October 28, 2014.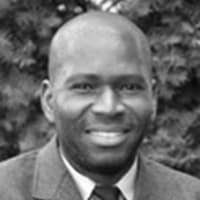 ATTENTION READERS
We See The World From All Sides and Want YOU To Be Fully Informed
In fact, intentional disinformation is a disgraceful scourge in media today. So to assuage any possible errant incorrect information posted herein, we strongly encourage you to seek corroboration from other non-VT sources before forming an educated opinion.
About VT
-
Policies & Disclosures
-
Comment Policy
Due to the nature of uncensored content posted by VT's fully independent international writers, VT cannot guarantee absolute validity. All content is owned by the author exclusively. Expressed opinions are NOT necessarily the views of VT, other authors, affiliates, advertisers, sponsors, partners, or technicians. Some content may be satirical in nature. All images are the full responsibility of the article author and NOT VT.