… by Gordon Duff, … with New Eastern Outlook, Moscow
Today we learned that the primary evidence the US has shown its NATO allies on the Syrian gas attack isn't satellite images, easily exposed as photoshopped.  It is radio intercepts of Syrians screaming out "get me more sarin gas.."
For today's parallel account from a chemical warfare expert at MIT, please read Busted White House
Well, VT has caught them before and has this this time as well.  Bear with us while we head into the past and weave a yarn of duplicity and criminality, where America becomes the evil empire Reagan warned us about.
VT broke the story of an Israeli submarine being sunk by Syria on May 22, 2013.  We had learned that Israeli teams had been inside Syria for some time, planting radio repeaters.  Israel figured President Obama would fall for their trick, repeaters in rocks, screaming out:
"Thank goodness those Americans will never catch us Syrians using Sarin gas on our own people for no reason…we are just going to chat away because we are bored and stupid."
This isn't a new ploy, not new for Israel and not knew for necon America, and there has never been anyone quite as "neocon" as Trump.  From Veterans Today (and the Washington Post) 2012, the US using phony radio traffic to start a war:
In 2007, an American armada, troop ships, aircraft carriers, guided missile cruisers and destroyers sailed into the Persian Gulf.  Their plan was to land Marines on Iranian soil, a plan hatched by Vice President Dick Cheney and White House officials including Karl Rove, Paul Wolfowitz and Richard Clarke.

Military command of this invasion, to be done without consultation of congress or the United Nations was left to Vice Admiral Kevin J. Cosgriff and Admiral Will J. Fallon, both career opportunists with extremist political views, willing to do anything for promotion and the curry favor from the powerful criminal figures in US government.

Their "cover story" was to sale a frigate up the Shatt al Arab, a disputed waterway between Iraq and Iran, hoping to stimulate a "response" from Iran.

Their real plan was to create the response themselves, as was done by the Navy during the Tonkin Gulf Incident in 1964 when America "invented" an attack by North Vietnam as a prelude to a 10 year war America eventually lost.

Their plans were to create phony radio traffic simulating an Iranian attack in order to push America into authorizing hostilities that they, themselves, had perpetrated in as part of a conspiracy.
In the interview below, Vladimir Putin discusses, among other things, America's phony radio intercepts.
https://www.youtube.com/watch?v=U1Zcou5b1Vw
You see, it was phony radio intercepts, they call it SIGINT for signals intelligence, from the USS Maddock, that was used to justify America's entry into the Vietnam War, which killed millions and wiped out a generation of Americans.  Phony radio intercepts are the heart of every war.
In 1967, Israel claimed that it had to go to war because of radio intercepts between Egypt's Nassar and Jordan's King Hussein.  Lest we forget, Israel pummeled the USS Liberty, offshore in international waters. to prevent real radio intercepts that would have proven their fake interception to be just that, fake.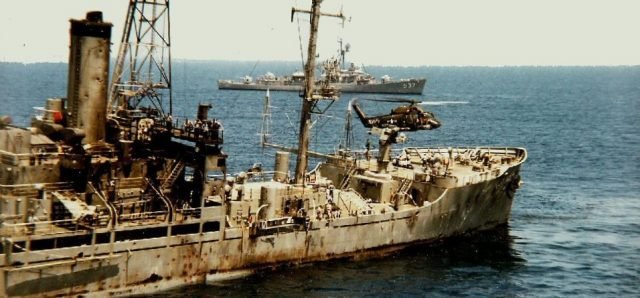 It was Israel that jammed communications by the USS Liberty allowing the crew to be slaughtered, the same Israel whose radio repeaters were used during the August 2013 Ghouta sarin attack and, I think we can safely surmise, the Idlib attack as well.  We begin with backstory, enjoy:
[ Editor's note: It was time for Gordon to do one of his retrospective dot connectors. It is not that we are running out of current news; but because after years of covering a story, its beginning, middle and ending can get blurred.
We also like to keep pointing out how quickly mainstream media seems to forget, as they never put much effort into retrospection, even though it is easier to see what and why things were done after a few years, which makes you more aware of what is going on now.
I fear some of this is due to the unpleasant reality of their thinking that the public has no retention, so that effort would be wasted. Under the massive perception management assault we all endure, more and more people reject anything and everything that conflicts with what they want to believe.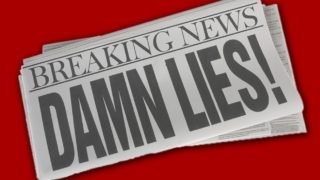 Fewer readers are really searching for information and truth, but for validation of what they already believe. Fox News can explain the psychology to you in detail.
That sad state of affairs emanated from one of the early artificial intelligence studies. A computer was programmed to talk to interviewees and answer their questions. The purpose was to expose the weaknesses and improve the programming.
But what the system did was always repeat back what the participant asked, and then posed another question back to the participant; and this same process was repeated, for hours even. The scientist was astounded to see subjects loving the experience; and what he discovered was going on was that they loved being validated; they loved having their thoughts and words repeated to them over and over, and having the illusion of talking to someone/something that "understood them".
This was quickly jumped on by the crowd manipulators as one of their main perception management tools, and with all the google profiling available as to what people's interests are, this information is a goldmine for political operators who use it extensively in not only finding supporters, but keeping them revved up, and inexpensively, too. We are becoming plantation critters to them, in a literal sense… Jim W. Dean ]
_________
– First published … March 7, 2017 –
___________
On February 24, 2016, Turkey announced that it took the Syrian city of al Bab when ISIS resistance mysteriously collapsed. The day before, VT published a story, based on a live interview on the ground at al Bab, that Turkey had just loaded 950 ISIS fighters on trucks and was moving them north, into Turkey for redeployment to al Raqqah.
Based on this evidence and a strange battle narrative that had made little sense tactically, this deception by Turkey fits the Erdogan profile. Turkey has always coveted a buffer zone in Northern Syria and had, as it seems, used their own military to seize it some time ago, as our sources confirmed.
Now, as part of a coalition between Russia, Iran, Syria and themselves, they staged a battle in order to occupy Northern Syria officially. This may well be why the Syrian Arab Army is moving forces north and east to block Turkey from moving further into Syria, rather an attack Idlib or retake Palmyra.
What we are seeing is continued deception, not just in Syria but Iraq as well. But let's look at the concurrent move by the Trump administration. President Trump had said reports damning Syria, who was actively fighting ISIS where others were, were largely fake news. One key example has been chemical warfare.
Here is another story that was buried and for good reason, because it is tied to a deception about Syria's use of chemical weapons and how Israel was party to fabricating proof about these accusations, which are being taken to the United Nations Security Council this week by the US under orders of President Trump, a violation of his promises to not only voters but Russia as well. From SyriaNews, May 22, 2013:
"Syrianews managed to confirm the news we received a couple of days ago that a Syrian Navy boat destroyed an Israeli submarine off the Syrian coast at 150 meters depth on 02 May 2013 around 2 – 2:30 am. We were not told the type or size of the submarine but we were confirmed it was destroyed.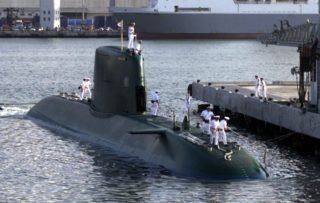 In the details we managed to get: the enemy object was detected and orders were given to one of the nearby boats to destroy it which they did with a torpedo (not told which type), then it was monitored sinking until landing on the seabed off the coast.
A heavy movement of Syrian Army helicopters was observed over the site where the submarine was destroyed.
It's not the first time Syrian Navy engage with enemy and hostile objects. At the very beginning of the Syrian crisis, the Syrian Navy spotted a German navy ship on a reconnaissance mission and harassed it away, a German minister then complained of the Syrian Navy acts claiming the ship was not spying, just listening and collecting information!"
What the story doesn't tell is that the submarine with 84 onboard, went down with teams of IDF commandos who had been in Syria placing radio repeaters disguised as rocks. The repeaters were later used to send out messages "in the clear" misattributed to the Syrian Army, "confessions" of the use of Sarin gas. Evidence from these Israeli repeaters was presented to the UN after the August 2013 Sarin attack in Ghouta that killed 1000.
Now the United States under Trump is trying to renew these long ago exposed fake charges and pile on more. We might add that Russia tried repeatedly to introduce evidence on this Sarin case and subsequent uses of mustard and chlorine gasses by not only ISIS but US backed rebels as well. The FSA went so far as to post video on YouTube showing them using gas projectiles in Syria but seemingly the CIA can't crack into YouTube.
We can go further, correspondent Jeffrey Silverman, Georgia Bureau Chief for VT and featured contributor for New Eastern Outlook, investigated a US facility in Tbilisi, Georgia, funded by USAID and built by Bechtel Corporation.
Silverman got plans of a US lab, called the Lugar Laboratory, named after a famous American politician, formerly called the National Reference Laboratory of Georgia. According to plans for the facility that Silverman received from sources and subsequently published and statements by employees there, the US had built a bio-chemical weapons facility.
A subsequent investigation showed how American corporate security operating in Georgia, working with the security services of Ukraine and Turkey, had moved chemical weapons to Syria where they were deployed by ISIS with the assistance of officers from the military of Saudi Arabia and Qatar.
In December, 2014, I met with the Syrian Ministry of Justice in Damascus and reviewed his records on this issue including reports of a Syrian Spetsnaz attack on a production and storage facility in Northern Syria and the results of that attack which included captured Turkish, Saudi and Qatari military officers and considerable documentation and physical evidence of chemical weapons deployment.
This evidence has repeatedly been offered to the United Nations, the evidence has been made available to the press, and the intelligence services of the United States most certainly. We also know that President Trump has had all of this made available to him and that he is aware of the "Lugar Lab" in Tbilisi and Israel's role, aided by the Coventry UK based Syrian Human Rights Observatory and the Reuters News Agency, in a disinformation campaign against Syria.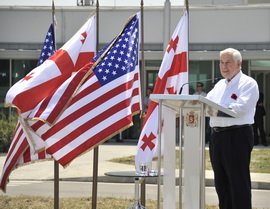 Let's look at issues of the massive amounts of military equipment terrorists have received. We are aware that units of the Syrian Army joined the rebels and took equipment with them including tanks, artillery and missile launchers. We are also aware that, when ISIS took Mosul, they captured tanks, Humvee's and much more.
However, the fleets of Toyota Hilux "technical" with reinforced suspension and gun mounts are something else. These vehicles were delivered, already armed and converted, to the Jordanian port of Aqaba. With the hundreds of these units that have been captured or destroyed, no one has ever recorded the serial numbers of a single truck.
Similarly, when al Qaeda shows up with the latest TOW and Stinger missiles, in new shipping containers labeled "Raytheon Corporation/USA" nothing is said about that as well.
Then there is the issue of drones. In 2012, the Turkish Army signed a contract with Israel, despite bans put in place after the 2010 Mavi Marmara incident, to buy drones. Though many of the drones ISIS uses are commercially available and supplied to them by, well we don't really know who, do we, some of them carry weapons and are of the same type as those delivered by Israel to Turkey. Imagine that.
Then there is the US military air facility inside Jordan and the C130 aircraft without markings that are on the runway. In addition, US Special Forces have at least two airfields inside Syria, reported by mainstream news media but quickly forgotten, even visited by one CNN reporter, but when those facilities are used to drop supplies to ISIS, as is alleged by the Iraqi government, they suddenly vanish, from the media at least.
As President Trump relies on media that republishes these stories and uses material like this as his basis for attacking the mainstream media as fake, and rightly so, why does he not include this information in his policies as well, seeking redress?
What we have is broad support for terrorism by the US, Israel, Saudi Arabia, Ukraine, Georgia, Turkey and the Gulf States, so obvious it can't be ignored, so illegal, so heinous, one might think something should be done.
When Israel simply walks away from having a submarine sunk, and starts a multi-year deception of paying off families of the dead, silencing them, and repainting hull markings to cover the loss, as we have also confirmed, what else is being done?
_____________
Former Military Contractor Tries to Sell Secret Surveillance Rock on eBay for $10 Million
Inside the bizarre world of fake-rock subcontracting.
Most people check out eBay for vintage shoes, collectable Lord of the Rings swords, and limited edition Bruce Springsteen posters. But last week, eBayers had the opportunity to bid on national security surveillance equipment, intended to be disguised in a fake rock (rock not included, although you can get one at Home Depot).
The technology was allegedly accredited by the Department of Defense and developed for Lockheed Martin in the early 2000s. But Lockheed never bought the commissioned project. So Gregory Perry, a former subcontractor who has done cybersecurity work for the Executive Office for United States Attorneys (EOUSA), advertised that for a starting bid of $3 million—or a "buy it now" price of $10 million—you could get hundreds of pages of development instructions, two years of email backups with Lockheed, and some hardware, including a specialized radio.
All of this would supposedly equip you to build your own "RockCam," intended to be used to take encrypted video and audio of US critical infrastructure, like nuclear power plants and oil and gas pipelines.
Welcome to the bizarre world of fake-rock subcontracting.
"Selling this collection of information is an attempt at recouping all or a portion of my investment of time, effort, personal monies, and sweat equity," Perry tells Mother Jones. Perry, who has 100 percent positive buyer's feedback on eBay, received dozens of bids when he first put the item up weeks ago. He took it down because he felt his story had received adequate exposure—and none of the bids were anywhere close to his original $10 million asking price. But he relisted the auction last week with a minimum bid because he "might have a serious buyer at this juncture." As of publication, Perry had ended the auction on Sunday with zero bids, which is also the case with the $1,795 3-D printer that Perry was selling.
In the late '90s, Perry worked for NETSEC Inc, a contractor that installed firewalls and did intrusion detection for EOUSA. (His employment by NETSEC was confirmed to Mother Jones by Zal Azmi, former chief information officer for EOUSA and the FBI.) Then, in 2002, Perry was hired by a subcontractor called Advanced Wireless Automation (AWA), where he owned a 10 percent founder's share of the company. The subcontractor's shining product was the RockCam, which is either a video camera with a lot of batteries or a high-tech piece of surveillance equipment, depending on who you ask.
Perry says that RockCams—which on the outside, look like rocks—contain devices capable of sending encrypted information via 900 MHz radio to a main communication hub. According to the eBay listing, each high-resolution image and video is tagged with geographic coordinates, and the rock also contains environmental hardware, "such as temperature and humidity sensors for sampling weather-related data from the area."The batteries last for three years. Here is a picture of the technology:
Perry says that Lockheed agreed to pay between $250,000-$500,000 for the final version of the device. (A Lockheed financial statement Perry sent Mother Jonesshows that Lockheed was billed $4,000 for each public key encryption system, which doesn't include the rest of the hardware.) Perry says his $96,000 salary was funded by these purchases as well as the investors that put money into the company. But Perry claims that after the RockCam was certified by DoD, he was fired by his fellow AWA shareholders (none of whom contacted by Mother Joneswould comment) and the company dissolved because Lockheed did not pick up the product. Then, a couple years later, "spy rock" arrived:
Last year, Jonathan Powell, former chief of staff to Tony Blair, admitted that MI6, the British secret service, had used a spy rock, planted in a park in Moscow, to communicate with secret agents there in 2006. Powell called the security breach "embarrassing." After the rock was discovered, Russian leader Vladimir Putin then ordered a crackdown on foreign-funded NGOs, accusing them of destabilizing the country.
Perry claims that spy rock borrows technology he developed with RockCam—and as a result, he wants compensation for his 10 percent shareholder's claim. However, there's no evidence that Lockheed made the famous spy rock (MI6 does not answer press questions). According to Wired, it's not entirely outside the realm of possibility that Lockheed is in the fake surveillance rock business, as it's leaving small wireless sensors—disguised as rocks—across the Afghan countryside, in order to perform "unobtrusive, continuous surveillance" for decades. But one technology expert told Mother Jones that RockCam is a glorified camera, and spy rock acts as a mailbox for uploading wireless files, so the only thing they have in common is the fake rock (Perry argues that his design has "wireless networking capabilities").
Melissa Dalton, a spokesperson for the Lockheed Martin Aeronautics Skunkworks Group, would not comment on the eBay sale nor documents Perry sent Mother Jones allegedly showing his relationship with the company. Mark Wright, a spokesman for the Department of Defense, says that on cursory investigation, "We couldn't find any knowledge of DOD involvement with this project." However, after sending additional requested information about the project, another DOD spokesperson said that "we're researching it" but did not respond by deadline.
Wayne Mitzen—a technology developer with several patents who worked with Perry at NETSEC and currently makes sex toys—says that this eBay listing isn't actually that unusual. "One of my clients, who invented wireless microphone technology, mentioned his stuff's ended up on eBay, too. It happens," he says. "It's the Snowden effect. Everybody thinks they're Snowden, you know?"*
*Update: Mitzen contacted Mother Jones to clarify that he did not liken this particular eBay listing to Snowden.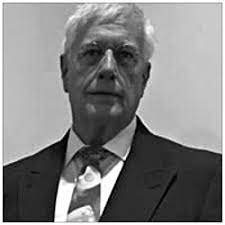 Gordon Duff posted articles on VT from 2008 to 2022. He is a Marine combat veteran of the Vietnam War. A disabled veteran, he worked on veterans and POW issues for decades.
Gordon is an accredited diplomat and is generally accepted as one of the top global intelligence specialists. He manages the world's largest private intelligence organization and regularly consults with governments challenged by security issues.
Duff has traveled extensively, is published around the world, and is a regular guest on TV and radio in more than "several" countries. He is also a trained chef, wine enthusiast, avid motorcyclist, and gunsmith specializing in historical weapons and restoration. Business experience and interests are in energy and defense technology.
ATTENTION READERS
We See The World From All Sides and Want YOU To Be Fully Informed
In fact, intentional disinformation is a disgraceful scourge in media today. So to assuage any possible errant incorrect information posted herein, we strongly encourage you to seek corroboration from other non-VT sources before forming an educated opinion.
About VT
-
Policies & Disclosures
-
Comment Policy
Due to the nature of uncensored content posted by VT's fully independent international writers, VT cannot guarantee absolute validity. All content is owned by the author exclusively. Expressed opinions are NOT necessarily the views of VT, other authors, affiliates, advertisers, sponsors, partners, or technicians. Some content may be satirical in nature. All images are the full responsibility of the article author and NOT VT.