… from Russia Today,  Moscow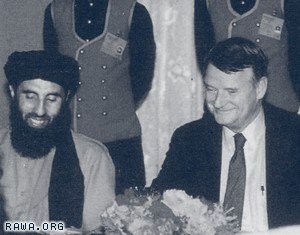 [ Editor's Note: Oh my, what a surprise here – a blast from the past. While the story mentions Hekmatyar being a CIA asset during the Soviet-Afghan War and a close friend of Osama bin Laden, it left out that Osama was a full CIA case officer, Tim Osman, who even used his medical benefits when he was on the terror lists.
Our Pakistani ISI Intel friends had filled us in on all this long ago. General Hamid Gul, former ISI chief, now deceased, was a long-time VT editorial board member, and is in our In Memoriam section now.
The best satire line I have read in some time is the one below where the US had designated Hekmatyar as a "global terrorist". I would have to ask, "compared to who, what country or countries", and how much carnage did he create, compared to the real global terrorists?
Hekmatyar's coming out of the closet now has been well-received by the current Afghan government, but we have no public comment yet from the US State Department or the Taliban.
Continuing the current Afghan war is keeping the ten big heroin processing plants running smoothly, cranking out a $100 billion a year that is making a lot of powerful people happy. They would hate to say bye-bye to that conveyor belt of cash. Sure, there is a lot of potential raw material wealth in Afghanistan, but earning that is real work; it takes real capital, a long time, and has far lower profit margins.
I could see the heroin kings going along with a peace deal with the understanding that their drug operations would be left alone. That runs contrary to the Taliban's long time position on drugs, but the mega dealers have found that friendship and understand can usually be purchased when you have huge amounts of money to buy it with… Jim W. Dean ]
Jim's Editor's Notes are solely crowdfunded via PayPal – JimWDean@aol.com
This includes research, needed field trips, Heritage TV Legacy archiving, and more – Thanks for helping out
*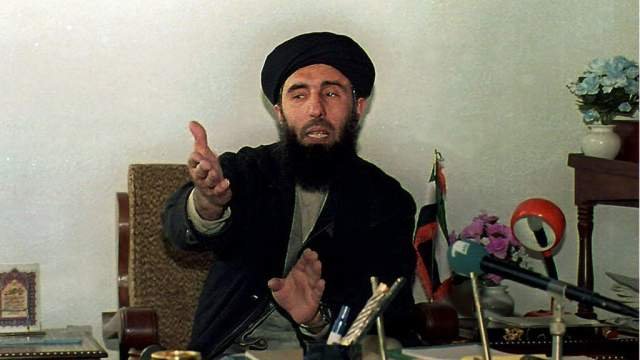 – First published  …  April 30,  2017  –
Infamous Afghan warlord and CIA-funded mujahideen, Gulbuddin Hekmatyar, who "worked closely" with Osama bin Laden and rose to become prime minister in a bloody civil war after the USSR's collapse, has urged the Taliban to lay down their weapons and join "the peace caravan."
Hekmatyar, who earned the title the "Butcher of Kabul" for his leading role in the bloody civil war of the 1990s, returned to public life Saturday, and for the first time in 20 years spoke at a small gathering in the Laghman province.
The leader of the Islamist organization Hezb-i-Islami told his members in a televised appearance: "Let's join hands to end war and bring peace in Afghanistan."
"I invite you to join the peace caravan and stop the pointless, meaningless and unholy war," he said, urging all insurgent groups to end the war and join the peace process in Afghanistan.
Hekmatyar, a former close friend of Osama Bin Laden, added that only Afghans can bring peace and stability to the country, not foreigners.
Hekmatyar was a prominent Mujahideen commander and a CIA asset during the Soviet-Afghan war in the 1980s. He was later accused of killing thousands of people when his fighters fired on civilian areas of Kabul during the 1992-96 civil war.
The warlord was designated a "global terrorist" by the United States in 2003, standing accused of participating in and supporting attacks by al-Qaeda and the Taliban. He was blacklisted at Washington's request by the UN the same year.
In a 2006 interview, Hekmatyar claimed his fighters had helped Osama Bin Laden escape from Tora Bora.
He agreed a peace deal via video link with Afghan President Ashraf Ghani last September – the first peace treaty since the war with the Taliban began in 2001.
Following on from this, the United Nations Security Council agreed to drop sanctions against him in February, clearing the way for him to return openly to Afghanistan.
While the exiled warlord's hideout over the years was unknown, it was believed he lived in the eastern Kunar province, making occasional trips into Pakistan.
The country's chief executive officer, Abdullah Abdullah, praised Hekmatyar's embrace of peace during a ceremony marking the 25th Mujahideen Victory Day on Saturday.
Hekmatyar today is "in his own country and on his own soil, proudly among his own people and the Afghan people have welcomed him, too," Abdullah Abdullah said."We hope that this would be an example for others."
*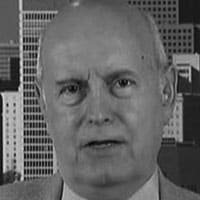 Jim W. Dean is VT Editor Emeritus.  He was an active editor on VT from 2010-2022.  He was involved in operations, development, and writing, plus an active schedule of TV and radio interviews.  He now writes and posts periodically for VT.
ATTENTION READERS
We See The World From All Sides and Want YOU To Be Fully Informed
In fact, intentional disinformation is a disgraceful scourge in media today. So to assuage any possible errant incorrect information posted herein, we strongly encourage you to seek corroboration from other non-VT sources before forming an educated opinion.
About VT
-
Policies & Disclosures
-
Comment Policy
Due to the nature of uncensored content posted by VT's fully independent international writers, VT cannot guarantee absolute validity. All content is owned by the author exclusively. Expressed opinions are NOT necessarily the views of VT, other authors, affiliates, advertisers, sponsors, partners, or technicians. Some content may be satirical in nature. All images are the full responsibility of the article author and NOT VT.