…by Jonas E. Alexis

The argument that "Russia invaded Crimea" should still make one laugh because it is so pathetic. Again, it is like saying that the United States invaded California or Texas. Last February, my dear friend Mark Dankof debated an "independent scholar" by the name of Peter Sinnott on Press TV, and one could easily see that Sinnott was getting his butt kicked.
During the entire debate Sinnott kept positing a plethora of spurious statements and groundless accusations against Russia and indeed Vladimir Putin. "Russia," Sinnott asserted, "has been aggressive when they basically invaded and annexed Crimea and they are still aggressive in Eastern Eukraine."
Is Sinnott really an "independent scholar," or has the New World Order ideology poisoned his mind and clouded his moral and political judgement? Will a serious independent scholar advance the fallacious argument that Russia invaded Crimea? Hasn't Crimea been a part of Russia from time immemorial?
Dankof destroyed Sinnott's entire argument by saying that
"As far as Crimea is concerned, the Crimeans understood that they didn't want to be governed by this illegitimate regime in Kiev. They voted by something like 98 percent in the legitimate referendum."
Party is over. Even Zionist outlets such as USA Today reported that "Crimea's election committee said that 97% of voters backed a union between the largely ethnic-Russian peninsula and the huge neighboring country."[1]
Reuters, of all places, declared that the vast majority of Crimeans voted in order to "quit Ukraine for Russia." In a similar vein, the Washington Post, another Zionist outlet, did not refute the claim that Crimeans overwhelmingly voted for Russia.[2] National Public Radio, Bloomberg, the Irish Times, the Baltimore Sun, and even PBS agreed with the polls that Crimeans wanted to connect with Russia.[3]
So, where did Sinnott get the dumb idea that Russia invaded Crimea? Did he get it through exhaustive research and a convergence of evidence? Or was he reproducing what New World Order agents have been saying from eternity to eternity?
Obviously Sinnott is just regurgitating what he has been told to believe. He cannot think straight because he is intellectually living in a system which forbids clear judgment. Right after it was announced that Crimea voted to join Russia, "The White House and Western governments rejected the referendum," said the Washington Post.[4] Did you catch that? 97 percent of Crimeans voted for Russia, but New World Order agents rejected it any way!
Here we are confronted with a fundamental issue: can these people really tell us that they are interested in democracy and freedom? Do you see why decent Americans are overwhelmingly rejecting this essentially diabolical ideology and are opting for something else? Do you see why reasonable and sensible people are saying enough is enough?
https://www.youtube.com/watch?v=JqoCBG5PWVk
---
[1] Charles McPhedran and Anna Arutunyan, "Crimea votes to join Russia; Ukrainians prepare for war," USA Today, March 17, 2014; see also "95.7% of Crimeans in referendum voted to join Russia – preliminary results," Russia Today, March 16, 2014.
[2] Carol Morello,, Pamela Constable, and Anthony Faiola, "Crimeans vote to break away from Ukraine, join Russia," Washington Post, March 16, 2014.
[3] "Crimeans Ready For Vote On Joining Russia," National Public Radio, March 14, 2014; "Crimeans vote to join Russia," PBS, March 17, 2014; "Crimeans Choose to Join Russia in Vote, Exit Poll Shows," Bloomberg, March 17, 2014; "Crimeans vote overwhelmingly to join Russia," Irish Times, March 16, 2016; "Crimeans vote to join Russia, separate from Ukraine," Baltimore Sun, March 16, 2014.
[4] Ibid.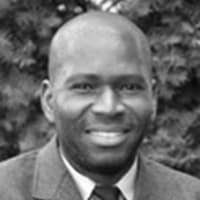 ATTENTION READERS
We See The World From All Sides and Want YOU To Be Fully Informed
In fact, intentional disinformation is a disgraceful scourge in media today. So to assuage any possible errant incorrect information posted herein, we strongly encourage you to seek corroboration from other non-VT sources before forming an educated opinion.
About VT
-
Policies & Disclosures
-
Comment Policy
Due to the nature of uncensored content posted by VT's fully independent international writers, VT cannot guarantee absolute validity. All content is owned by the author exclusively. Expressed opinions are NOT necessarily the views of VT, other authors, affiliates, advertisers, sponsors, partners, or technicians. Some content may be satirical in nature. All images are the full responsibility of the article author and NOT VT.