[ Editor's  Note: We have been seeing clues of talks going on behind the scenes over the southeast Syria increased fighting between US and British Special Ops troops and the militant proxies they have been using to control as much of the Syrian-Jordanian-Iraqi border as possible.
Control would mean being able to block the Damascus-Baghdad highway from being the critical link for the Syrian coalition for logistical support from both Iran and Iraq.
This would of course include blocking military hardware and troops – in effect, imposing a situation that a war victor would, when the US has not won the war. The US Coalition does not want the Syrian people to have anti-terrorism partners unless it approves, and they are using the Russians to get this deal done, similar to their wanting Assad out, which would assure a weak and more easily destabilized Syria, after any kind of a settlement.
Our sources in Syria tell us that many there are wary of what the Russians might do, as one can assume that Moscow does not want to be involved at the current level of combat for years and years. The US Coalition obviously does not want to submit Assad's future to the Syrian people, as he would win devastatingly, which would show that the US scam that he ruled only do to military oppression of his own people was just another geopolitical hoax.
This scam would be on a similar scale to how the P5+1 agreement carved in historical stone that the claims of Iran having a secret nuclear weapons program were a complete hoax, done partially to justify the Iranian sanctions to cripple its economy, and also for the deployment of a US anti-missile screen in Eastern Europe.
Unfortunately, a totally in-the-bag western media has never mentioned this exposure of the Iranian nuclear threat hoax as one of the key accomplishments of the deal. They just act like they forgot about that part.
That shows they fear public focus on the nasty deed, because it could focus closer public attention in the future. The public might look for a replay scam, as I am claiming the Syrian threat is, or the new Iranian threat because it is Syria's ally.
Iran has done way more to fight terrorism in Syria that the US has – another item about which Western media seems selectively blind. What is at stake is countries like the US and Israel, who have aggressive intentions, to paint their selected targets as aggressors, so their own aggression can be cloaked in the often-used robe of being "defensive measures".
I had warned early on when the peace talks began that the US Coalition would string the process along, looking for openings to win in the talks what they could not on the battlefield, and that is exactly what is rolling out here… Jim W. Dean ]
Jim's Editor's Notes are solely crowdfunded via PayPal – JimWDean@aol.com
This includes research, needed field trips, Heritage TV Legacy archiving, and more – Thanks for helping out
Links appearing in aqua-colored font might take you away from this article for an advertisement.
*
–  First published  ….  June 1, 2017  –
The United States is particularly concerned that any deal over the future of Syria preserves the stability of its close allies Israel and Jordan. Israel for its part has said it would not tolerate an Iranian presence on its border with Syria.
"Last week, the Americans and Russia met in Jordan with the Jordanians to discuss these zones in the south," the former diplomat said. "The meeting in Jordan was one part where the US and Russia, Israel and Jordan can work together to have [a] de-escalation zone in the south of Syria."
"They met more than once," the senior diplomat, speaking not for attribution, said, referring to the Americans and Russians. "[It is] difficult to say where they are at … but they seem to have rather serious discussions. And at the same time [they are] trying to increase their bargaining power through moves on the ground [to see] who has the upper hand in the Euphrates valley."
The source said Secretary of State Rex Tillerson is "in charge of dealing with Russia" amid allegations that the Trump presidential campaign conspired with Moscow. The former diplomat said Brett McGurk, the US special presidential envoy to the global coalition against the Islamic State, and US Syria envoy Michael Ratney participated in the Jordan talks. Neither official responded to queries.
The Trump administration priority on Syria "is to stop the killing," the source said. "That's why they are willing to watch what Russia is doing[.] They are willing to give Russia a major role to play … to find a solution … in a way that Assad, in the endgame, should be out, and Iran should be out."
The Americans and Russians have been meeting quietly on Syria without announcing it, a senior international diplomat who works on Syria confirmed to Al-Monitor.
Tillerson has asked "for a short window of opportunity … to change the trajectory of our relationship with Russia," Corker said last week before Congress recessed until June 5. Corker warned that his patience was wearing thin and promised reporters that Tillerson would be grilled on the issue during his mid-June appearance before the Senate Budget Committee to defend Trump's FY 2018 budget blueprint.
"Unless Secretary Tillerson can come in early in this next work session" and report "these things are occurring that are changing the trajectory" of US-Russia relations, Corker said, then he planned to move forward quickly with a Russia sanctions bill. "I can just tell you: I see no difference whatsoever," Corker added. "[The Russians] continue to work against our interests."
A Jordanian official confirmed there are several ongoing meetings taking place pertaining to Syria, in Jordan, Geneva, Astana and elsewhere.
"As Jordanians, we have meetings and communications with all concerned parties who have influence on the ground, be it the Russians, the Americans and others," the Jordanian official, speaking not for attribution, told Al-Monitor. "Our objective is to communicate our view and vision on the situation in service of our national strategic interest of securing our borders."
Congress, however, has been blunter. Speaking at a May 25 meeting of the Senate Foreign Relations Committee, Chairman Bob Corker, R-Tenn., revealed that Tillerson had asked Congress to delay action on new Russia sanctions while he worked to secure an agreement on Syria.
"The border with Jordan [part of which is a de-escalation area] and up to the Euphrates must, in my view, be subject to Russian-US understandings, and therefore implicit understandings between [the government of Syria], Jordan and Israel," he added.
The State Department would not confirm the Jordan meeting but said it is working exhaustively to try to reduce the violence in Syria.
"The United States remains committed to supporting a diplomatic resolution to the Syrian conflict, one which can bring about a more representative and peaceful Syria, free of terrorism," a State Department official, speaking not for attribution, told Al-Monitor. "We have long said there is no military solution to the crisis in Syria and have worked tirelessly to achieve a de-escalation of violence and a defeat of [the Islamic State], al-Qaeda and other terrorists."
Recent US-Russian discussions "focus on the south" of Syria, Czech Ambassador to the United States Hynek Kmonicek told Al-Monitor. "It's at least something that we can read from evolution on the ground. If this approach works, it could be strategically interesting. It could be a test if Russia is willing and can deliver."
"It will not be easy," Kmonicek, whose government represents the United States in Syria, said. "The American side wants to create islands of stability. De-escalation zones. The Russians are thinking, very funny, islands of stability — for jihadis. …. So, they must persuade each other."
"My feeling: The Russians need a political settlement, to get out," the Czech diplomat continued. "They are eager to have something."
The Trump administration has been evasive about its contacts with Russia, possibly out of sensitivity to the scrutiny the White House is under after the US intelligence community determined that Moscow interfered in the 2016 US presidential elections to boost Trump. The alleged interference is now the subject of several investigations by Congress, the FBI and Special Counsel Robert Mueller.
"They have to keep it behind the scenes," said Michael Kofman, a Russia expert with the Kennan Institute. Now is not the "right time" to "let on that they are actually making progress with Russia on arrangements for Syria," he said. "[There is] the perception that the current administration is highly constrained in what it can do with Russia right now."
Russian President Vladimir Putin, in an interview with a French newspaper this week, alluded to US-Russian consultations focused in particular on Syria's southern borders with Israel and Jordan.
"Incidentally, we have been seeing some shifts lately; and there are actual results," Putin told France's Le Figaro newspaper May 30. "I spoke to President Trump on the telephone, and he supported the idea, in general, of creating de-escalation zones."
In addition to regular colonel-to-colonel US-Russian de-confliction talks, "there have been three-star conversations at the … joint staff level," Lt. Gen. Jeffrey Harrigian, the commander of US air forces at Central Command, told journalists at the Pentagon on May 24. "My … two-star deputy exchanged some conversations with the Russians as we were working through the myriad of issues that have occurred."
"We are now considering how the interests of all the countries to the south of Syria can be best served, with consideration for the concerns of all the countries that face issues in this region," Putin said. "I am referring to Jordan, Israel and Syria itself. Of course, Russia is ready to heed what the United States and our European partners have to say. However, what we need is for the dialogue to be specific and concise, instead of empty talk about mutual claims and threats. There is a need for a real effort."
While the State Department has been mum about recent US-Russian discussions on Syria de-escalation zones, the Pentagon has readily acknowledged stepped-up military-to-military contacts in order to avoid inadvertent confrontation with the Russians in Syria, particularly as the US-led coalition prepares to retake Raqqa from the Islamic State.
"So we have had the ability to increase the dialogue at the appropriate level," Harrigan said. "My expectation is that will be helpful as we move forward … as the airspace continues to become more congested and with the … regime continuing to move farther to the east. I think it'll be important that we decrease ambiguity. And that decrease in ambiguity allows us to understand where [the Russians are] going, where possible areas of conflict could occur."
But the US-Russia military-to-military de-confliction talks do not involve discussion of Syria de-escalation zones, Harrigan added.
"At our level, when we've talked to the Russians, we do not talk about those de-escalation zones," Harrigan said. "We just talk de-confliction in our operations."
*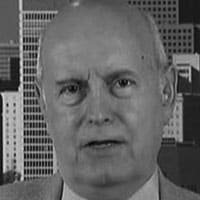 Jim W. Dean is VT Editor Emeritus.  He was an active editor on VT from 2010-2022.  He was involved in operations, development, and writing, plus an active schedule of TV and radio interviews.  He now writes and posts periodically for VT.
ATTENTION READERS
We See The World From All Sides and Want YOU To Be Fully Informed
In fact, intentional disinformation is a disgraceful scourge in media today. So to assuage any possible errant incorrect information posted herein, we strongly encourage you to seek corroboration from other non-VT sources before forming an educated opinion.
About VT
-
Policies & Disclosures
-
Comment Policy
Due to the nature of uncensored content posted by VT's fully independent international writers, VT cannot guarantee absolute validity. All content is owned by the author exclusively. Expressed opinions are NOT necessarily the views of VT, other authors, affiliates, advertisers, sponsors, partners, or technicians. Some content may be satirical in nature. All images are the full responsibility of the article author and NOT VT.