…by Jonas E. Alexis

Vladimir Putin has recently cut NATO to pieces again by saying that the entire organization is no longer needed. It just can't get any better, as you know that Putin doesn't usually mince words:
"There is no longer an Eastern Bloc, no more Soviet Union. Therefore, why does NATO keep existing? My impression is that in order to justify its existence, NATO has a need of an external foe, there is a constant search for the foe, or some acts of provocation to name someone as an adversary."[1]
Would anyone seriously disagree with that statement? NATO has been forging monsters to kill in order to define, refine or redefine its existence since the beginning of time. For example, under the code name "Operation Allied Force," NATO did the unthinkable in Kosovo:
"For 78 days in 1999, NATO forces led by the United States bombed Yugoslavia, killing hundreds of its civilians and devastating its infrastructure. NATO spokesmen justified the bombardment as "humanitarian intervention" aimed at halting President Slobodan Milosevic's` `ethnic cleansing' of non-Serbs in Yugoslavia."[2]
As it was reported later, "NATO demonstrated in 1999 that it can do whatever it wants under the guise of 'humanitarian intervention,' 'war on terror,' or 'preventive war' – something that everyone has witnessed in subsequent years in different parts of the globe."[3]
The intervention in Kosovo was a complete mess:
"Over 2,000 civilians were killed, including 88 children, and thousands more were injured. Over 200,000 ethnic Serbs were forced to leave their homeland in Kosovo In what the alliance described as 'collateral damage,' its airstrikes destroyed more than 300 schools, libraries, and over 20 hospitals.
"At least 40,000 homes were either completely eliminated or damaged and about 90 historic and architectural monuments were ruined. That is not to mention the long-term harm caused to the region's ecology and, therefore, people's health, as well as the billion-dollar economic damage."[4]
NATO, as you can recall, said virtually nothing about the debacle in Iraq. Sure, there were tensions among NATO member countries before the debacle, but eventually no one could resist the "good war." But what were some of the results?
By the spring of 2012, suicide rates among Air Force personnel were up by 40 percent, a figure which caused concern.[5] Chief Master Sgt. James Roy told the Air Force Times that "more Air Force personnel have died by suicide this year than the combined total of personnel who have died by accident or through combat."[6]
Similarly, suicide rates in the Army rose by 80 percent since the war in Iraq.[7] In addition, more than 110,000 active-duty Army troops were prescribed antidepressants in 2011.[8] A number of lawyers have declared that a large part of the chaos that is going on in the military is caused by the drugs the soldiers are taking.[9]
Bart Bilings, a former military psychologist, declared, "We have never medicated our troops to the extent we are doing now…And I don't believe the current increase in suicides and homicides in the military is a coincidence."[10] Noted psychiatrist Peter Breggin writes,
"Prior to the Iraq war, soldiers could not go into combat on psychiatric drugs, period. Not very long ago, going back maybe 10 or 12 years, you couldn't even go into the armed services if you used any of these drugs, in particular stimulants.
"But they've changed that…I'm getting a new kind of call right now, and that's people saying the psychiatrist won't approve their deployment unless they take psychiatric drugs."[11]
On top of that, the Pentagon told the American people in 2005 that the U.S. lost track of at least $9 billion that was supposed to go to Iraq.[12] After years of "investigation," the U.S. still "didn't know" where all that money went.[13]
They supposedly shipped the $9 billion in cash to Iraq and now it is lost. Moreover, hundreds of millions of dollars have been invested in countries like Pakistan for programs which supposedly teach children that America is not the great Satan they thought it was, but those millions have been wasted.[14]
As Scott Baldauf pointed out, you cannot broadcast programs like that when you are dropping drones in civilian populated areas and expect people to believe you.[15] The U.S. military feared reprisals, for good reason of course, after all of these killings, particularly the massacre in Kandahar.[16] After pouring some $2.6 million in Pakistan, there is little evidence that anti-Americanism has decreased in the region.[17]
In May 2012, many Iraq War veterans decided to return the medals they had received. In a statement, they declared with one voice,
"We, Afghanistan and Iraq veterans from around the country, will converge in Chicago on May 20 to ceremoniously return our medals to NATO generals. We were awarded these medals for serving in the Global War on Terror, a war based on lies and failed policies. This endless war has killed hundreds of thousands, stripped the humanity of all involved, and drained our communities of trillions of dollars, diverting funds from schools, clinics, libraries, and other public goods."[18]
One veteran in particular felt that it was his way to apologize to the Afghan and Iraqi people for what the U.S. has done to them. As an organization, NATO should help other political bodies to put an end to perpetual wars, but they are marshalling their armies virtually all over the world. So, should they be obsolete? Well, you be the judge.
https://www.youtube.com/watch?v=pk5zGuEdNdA&feature=youtu.be
---
[1] "Putin on War With US: 'No One Would Survive,'" Sputnik News, June 7, 2017.
[2] Majorie Cohn, "Nato Bombing of Kosovo: Humanitarian Intervention or Crime against Humanity?," International Journal for the Semiotics of Law, March 2002, Vol. 15, Issue 1: 79-106.
[3] "15 years on: Looking back at NATO's 'humanitarian' bombing of Yugoslavia," Russia Today, March 24, 2014.
[4] Iibd.
[5] Markeshia Ricks, "Chief Roy: Suicide Rate in 2012 is Worrisome," Air Force Times, April 5, 2012.
[6] Ibid.
[7] John Glaser, "Army Suicides up 80 Percent Since Invasion of Iraq," Antiwar.com, March 8, 2012.
[8] Kim Murphy, "A Fog of Drugs and War," LA Times, April 7, 2012.
[9] Ibid.
[10] Ibid.
[11] Ibid.
[12] "Audit: U.S. Lost Track of $9 Billion in Iraq Funds," CNN, January 31, 2005; Tarek El-Tablawy, "Pentagon Can't Account for $8.7 Billion in Iraqi Reconstruction Money, Audit Finds," Huffington Post, July 27, 2010; "Audit: U.S. Can't Account for $8.7 Billion in Iraqi Cash," MSNBC, July 27, 2010.
[13] Paul Richter, "Missing Iraqi Money May Have Been Stolen, Auditors Say," LA Times, June 13, 2011.
[14] Jacob Heilbrunn, "The Perils of Nation Rebuilding: Sesame Street and the Corruption of Pakistan," National Interest, June 6, 2012.
[15] Scott Baldauf, "U.S. AID Cuts Funding for Elmo on Pakistan TV," Christian Science Monitor, June 6, 2012.
[16] "U.S. Fears Reprisals After Afghan massacre in Kandahar," BBC, March 12, 2012.
[17] Taha Siddiqui, "Aid to Pakistan: $2.6 Billion Spent, Little Ability to Show It," Christian Science Monitor, April 25, 2012.
[18] Melanie Eversley, "Iraq, Afghanistan Vets to Hand Back Medals at NATO Summit," USA Today, May 16, 2012.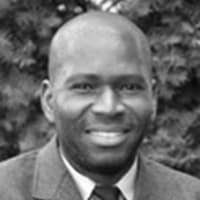 ATTENTION READERS
We See The World From All Sides and Want YOU To Be Fully Informed
In fact, intentional disinformation is a disgraceful scourge in media today. So to assuage any possible errant incorrect information posted herein, we strongly encourage you to seek corroboration from other non-VT sources before forming an educated opinion.
About VT
-
Policies & Disclosures
-
Comment Policy
Due to the nature of uncensored content posted by VT's fully independent international writers, VT cannot guarantee absolute validity. All content is owned by the author exclusively. Expressed opinions are NOT necessarily the views of VT, other authors, affiliates, advertisers, sponsors, partners, or technicians. Some content may be satirical in nature. All images are the full responsibility of the article author and NOT VT.