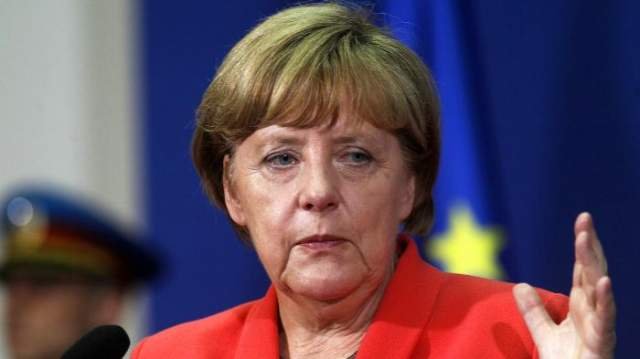 The Final Straw: Germany Mulling Over Sanctions… This Time Against the US
… from  Sputnik,  Moscow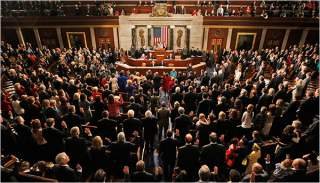 [ Editor's Note: The EU folks seem to have finally figured it out. If US sanctions can be dished out against Russian interests, for a benefit the US wants to obtain, then why not use them against others? The justification is the same, the phrase used most often is "pursuing" or "protecting our interests", the bottom line being the US can do anything it wants under this magic umbrella.
Ivan Danilov finally brings up below the WTO violations that are ignored when US sanctions are used to put the squeeze on someone. I agree with him fully that the Senate effectively vetoed EU energy policy by attempting to punish those involved in the Nordstream II project to diversify gas deliveries around the highly untrusted Ukraine route, where the gang of thieves there.
Trump cannot be blamed for this entirely, as the Republican Senate is fully on board. But having big oil man Rex Tillerson at State also onboard does not leave Trump's hand clean. This is all just more confirmation of the Deep State's major influence which VT has been writing about for years, when it was dissed as a conspiracy theory. The oil people are big Deep Staters.
That did not bother us, as we knew that the Deep State crowd, as they sailed along with no pushback at all, would get more and more aggressive, which they have, and eventually awaken the American sheepeople, and the EU ones, also. We hope they have the stomach for the fight ahead.
The Deep State does not like to lose…ever…as they know that could start a shark-feeding frenzy over their long list of crimes. We are ready to see that fight brought on, as there is still time to do so before the next presidential election, and where the Deep State will try to gerrymander itself into being bulletproof from any political or judicial threats over anything it has done in the past, or will do in the future… Jim W. Dean ]
Jim's Editor's Notes are solely crowdfunded via PayPal – JimWDean@aol.com
This includes research, needed field trips, Heritage TV Legacy archiving, and more – Thanks for helping out
*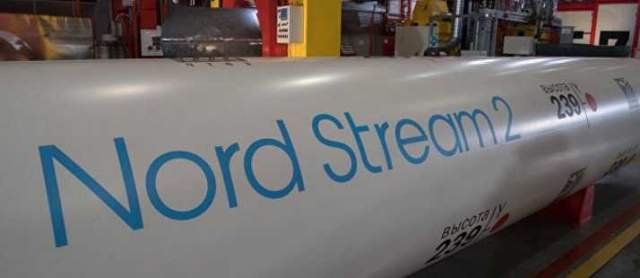 –  First published  …  June 24,  2017  –
It appears that the US-EU "geopolitical marriage" is bursting at the seams due to the irresponsible foreign strategy of the US political elite, Russian economist Ivan Danilov wrote for RIA Novosti, revealing what could become the final straw for the long-lasting trans-Atlantic union.
It seems that the geopolitical divorce between the US and the EU may take place sooner than anyone expected, Ivan Danilov, a Russian economist and author of the popular blog Crimson Alter, notes in his op-ed for RIA Novosti. In his earlier articles Danilov called attention to the growing dissatisfaction with Washington among European leaders, highlighting that the US-EU "marriage" had begun to crack. However, there is a factor that could accelerate the process, the economist pointed out.
"When the US senators voted for a new package of sanctions against Russia, they were solving domestic political issues, and also tried to limit the freedom of foreign policy maneuver for President Donald Trump. They couldn't imagine that their actions would not only cause a sharp diplomatic reaction from the leading EU countries, but would also lead to the emergence of the issue of retaliatory sanctions against the United States of America in the European media," Danilov wrote.
Indeed, the recent package of anti-Russian measures which is meant to be codified into law has caused a storm of criticism from US allies in Europe. The problem is that the new bill is targeting Russia's energy sector, most notably the Nord Stream 2 project which is intended to carry cheap natural gas from Russia to Europe.
Furthermore, Germany's Wintershall and Uniper, Austria's OMV, Anglo-Dutch Shell and France's Engie are directly involved in the project. In a joint statement, Germany's Foreign Minister Sigmar Gabriel and Austria's Chancellor Christian Kern slammed the decision by the US Senate to impose new sanctions on Moscow over its alleged interference in the US presidential election as well as the ongoing situations in Ukraine and Syria.
"Threatening German, Austrian and other European enterprises with penalties on the US market only because they take part in the gas supply projects such as the Nord Stream 2 together with Russia or finance them, is adding an absolutely new and highly negative aspect in relations between the US and Europe," the joint statement reads.
For his part, the leader of Germany's Social Democratic Party (SPD), Martin Schulz, lambasted US senators' move and called upon German Chancellor Angela Merkel to oppose it.
"We have seen that the US is pursuing a course in energy policy that is dangerous and is directed against Germany," Schulz told the Federal Association of German Industry (BDI). "We have the right to defend the industrial interests of the Federal Republic of Germany and Europe," Schulz stressed.
It cannot be excluded that the EU resistance may translate into concrete action, Danilov noted. The economist referred to the
article
by Stuart Elliott of S&P Global Platts who emphasized that the reaction to sanctions from Germany and Austria was "as fierce as it was immediate" and that "there has even been talk already in Berlin of reciprocal sanctions against the US."
What Elliott was writing about isn't just a rumor given the fact that earlier, on June 16, German Economy Minister Brigitte Zypries
told
Reuters that Berlin would mull over counter-measures if US President Trump signs the anti-Russian sanctions bill.
–
"If he does, we'll have to consider what we are going to do against it," Zypries said.
However, it's not just obstacles in the way of receiving cheap Russian gas which have sparked Berlin and Vienna's concerns.
"There is no reason to believe that Gazprom would stop work to build the pipeline, even if sanctions block the five European companies from investing further in the project," Elliott remarked.
Germany and Austria suspect that Senate's anti-Russian bill is an attempt to "occupy" the European energy market on the part of US corporations.
"Germany and Austria went one step further, too — accusing the US of looking to promote the role of US LNG in Europe at the expense of Russian gas," the S&P Global Platts writer underscored, adding that the US apparently wants to kill two birds with one stone by exerting sanctions on Nord Stream 2: to "punish" Moscow and promote US LNG supplies in Europe, "which would have the knock-on effect of supporting domestic US gas industry."
In this context, Danilov wrote, it is most likely that potential anti-American sanctions would be aimed not at inflicting any economic damage on the US but at sabotaging Washington's attempts to seize the European energy market.
"A ban on the import of American LNG into the EU countries could have become a very effective tool to prevent America's attempts to influence the European market," Danilov assumed adding that this measure could potentially attract wide public support.
"Obviously, this ban would not comply with WTO rules, but possible US sanctions against European gas companies are also a gross violation of [WTO] regulations," the Russian economist stressed.
According to Danilov, the much-discussed US bill may become the final straw that will break the US-EU "geopolitical marriage."
–
"This is the first time when anti-American sanctions are being discussed in the European information filed while European diplomats and officials are fiercely criticizing their US partners, which have become accustomed to Europe's submissiveness," the economist wrote.
It appears that the US political elite have completely forgotten that the interest of its European partners should be taken into account, Danilov concluded.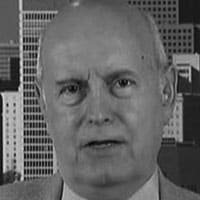 Jim W. Dean is VT Editor Emeritus.  He was an active editor on VT from 2010-2022.  He was involved in operations, development, and writing, plus an active schedule of TV and radio interviews.  He now writes and posts periodically for VT.
ATTENTION READERS
We See The World From All Sides and Want YOU To Be Fully Informed
In fact, intentional disinformation is a disgraceful scourge in media today. So to assuage any possible errant incorrect information posted herein, we strongly encourage you to seek corroboration from other non-VT sources before forming an educated opinion.
About VT
-
Policies & Disclosures
-
Comment Policy
Due to the nature of uncensored content posted by VT's fully independent international writers, VT cannot guarantee absolute validity. All content is owned by the author exclusively. Expressed opinions are NOT necessarily the views of VT, other authors, affiliates, advertisers, sponsors, partners, or technicians. Some content may be satirical in nature. All images are the full responsibility of the article author and NOT VT.