Time asks Trump to remove 'fake' covers featuring him
… from Press TV,  Teheran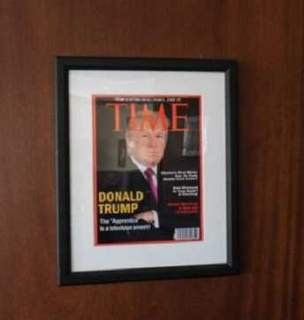 [ Editor's Note: It appears that you can just make this stuff up. We have a president now who is the walking, breathing incarnation of it; and his long history of being a hustler obviously did not remove him from being a successful presidential candidate.
And I would go further, and pose that not only he is to blame for this, but the public itself and the wasteland of primary candidates and the Democratic candidate that he faced. The Republicans had way too big a field, thinking that all those multiple candidates would build a huge campaign force to contest Hillary, all wanting Republican patronage jobs.
And the public was a bit too gullible when it came to swallowing pitches from Trump that had all been focus-group tested beforehand. They were never "his" policies or goals, but part of the usual game of hustling voters, whom the professional political class views as morons, and has no pity on them whatsoever.
They view them as corrupt, callous and self-serving as they are, with their being a true reflection of the people. And I don't think I am being too hard on the public. You have to be in a coma to not be well-aware of the divide-and-conquer "con" in democratic politics. So being able to spot when you are being fed what someone paid pros to find out what you want to hear does not take a genius to see.
We cannot fix this system unless we fix ourselves, which is a big challenge, as we are a Balkanized people – a term that no one really uses to describe us, preferring the nebulous term of  "Americans", which means any damn thing anyone wants it to on the Left to Right rainbow.
If we survive the Trump administration in terms of avoiding a WWIII, for all the suffering we will have to go through to do that, we might want to up our own game so another con man does not invent a new version of "tell 'em what they want to hear and give 'em the shaft later" routine.
Yes, we need to investigate ourselves, not only to ask what it is that we really want, but does that really mean anything if it is just a "to do" list that we plan to put in someone else's lap. If any of you find this is an unpleasant intro to read, join the club. It was an unpleasant one to write. But it is what it is – and we will have to deal with the fallout of what we have become – one way or another. This ends my cheery missive for the day… Jim W. Dean ]
Jim's Editor's Notes are solely crowdfunded via PayPal – JimWDean@aol.com
This includes research, needed field trips, Heritage TV Legacy archiving, and more – Thanks for helping out
*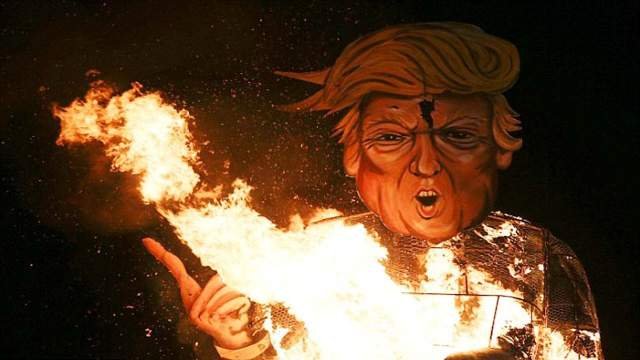 Article can be read at NTELvets without advertisements.
– First published  …  June 29th,  2017  –
The Time magazine has asked the Trump Organization to remove a fake Time cover featuring Donald Trump from the walls of at least five of the president's clubs.
The fake cover, dated March 1, 2009, shows a presidential Trump with his arms folded and steely-eyed with the headline "Donald Trump: The 'Apprentice' is a television smash!"
"TRUMP IS HITTING ON ALL FRONTS . . . EVEN TV!" is another headline on the cover hanging on the walls of some Trump courses in the US, Ireland and Scotland. The cover looks like an impressive memento from Trump's pre-presidential career and appeared to be a signal that Trump had always been a man who mattered.
However, there was no March 1, 2009, issue of the Time magazine and, in fact, there was no issue at all in 2009 with Trump on the cover. The cover, which was recently spotted by a reporter, contains several small but telling mistakes which prove it is fake.
A genuine Time cover has a thicker red border than that of the fake one and unlike the real one, there is no thin white border next to the red one. Another difference is that the Trump cover's secondary headlines are stacked on the right side, while they would go across the top on a real Time cover.
"I can confirm that this is not a real TIME cover," Kerri Chyka, a spokeswoman for Time Inc., wrote in an email to The Washington Post.
On Tuesday, a spokeswoman for the magazine said it had asked the Trump Organization to remove the phony cover from all the walls where it was on display. White House spokeswoman Sarah Huckabee Sanders declined to confirm whether Trump had known that the cover was fake.
"We couldn't comment on the decor at Trump Golf clubs one way or another," Sanders wrote in an email.
In a January speech, in which he lambasted the media, Trump boasted that he held the record for the number of Time magazine covers.
"I have been on there cover, like, 14 or 15 times," Trump said. "I think we have the all-time record in the history of Time Magazine. Like, if Tom Brady is on the cover, it's one time, because he won the Super Bowl or something, right?  I've been on it for 15 times this year. I don't think that's a record, Mike, that can ever be broken. Do you agree with that?  What do you think?"
The Time magazine later clarified that Trump had been on 11 covers in total at the time, while Richard Nixon had graced it on 55 occasions.
All this comes against a backdrop of a president who has always accused the media of producing "fake news" while he himself decorates his properties with a fake Time cover.
*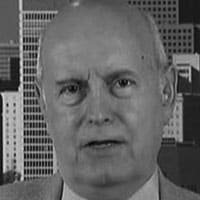 Jim W. Dean is VT Editor Emeritus.  He was an active editor on VT from 2010-2022.  He was involved in operations, development, and writing, plus an active schedule of TV and radio interviews.  He now writes and posts periodically for VT.
ATTENTION READERS
We See The World From All Sides and Want YOU To Be Fully Informed
In fact, intentional disinformation is a disgraceful scourge in media today. So to assuage any possible errant incorrect information posted herein, we strongly encourage you to seek corroboration from other non-VT sources before forming an educated opinion.
About VT
-
Policies & Disclosures
-
Comment Policy
Due to the nature of uncensored content posted by VT's fully independent international writers, VT cannot guarantee absolute validity. All content is owned by the author exclusively. Expressed opinions are NOT necessarily the views of VT, other authors, affiliates, advertisers, sponsors, partners, or technicians. Some content may be satirical in nature. All images are the full responsibility of the article author and NOT VT.