by Phil Butler, … with New Eastern Outlook,  Moscow
[ Editor's Note: Ukraine has been squeezed out of the front page news, as stalemated conflicts do not historically draw much reader attention. The Syrian and Iraq conflicts, on the other hand, continue to be a daily breaking story. But the frozen progress toward a resolution in Ukraine is a festering wound that can turn fatal for one or more of the parties.
Recent polls show Poroshenko down in the 8% to 10% range, lower than the US Congress. Any normal human being would bow out for a new election. I can only guess that the Western coupmeisters do not want him gone, fearing a less controllable replacement than the tried and proven Mr. Porky has been.
Personally I don't consider Ukraine to even be a real country, simply because it imports foreigners and gives them instant citizenship to fill major government positions. Only a cartoon-comic book country would do such a thing. The country has carved out a unique position for itself as among the lowest of the low in terms of its ruthless corruption.
In a way, I can see how the West could feel justified in considering it a "cannon fodder' country that would be great to sacrifice in a war with Russia, except for the millions of innocent people who are already victims of a corrupt regime, that they don't need international thugs strangling them, too… Jim W. Dean ]
*
Article can be read with no advertisements here at NTELvets.
–  First published  …  June 02,  2017  –
Ukraine will end up being the bet that brought down the globalist house of cards. On the steppes of Russia, the blood of whole armies was once absorbed. Today a new kind of warfare, a war of dirty underhanded dealings, may soon tip the geopolitical scales in favor of Russia. Here's some hints as to why.
Vladimir Putin's Russia has been on the defensive these last few years. The Russians have been under an unprecedented assault by western governments, corporations, technocrats, NGOs, and even academia, the likes of which has never been seen before. And the battle over Ukraine was and is the key to this new kind of warfare.
When the decision was made by the legitimate Ukrainian government to forego the signing of an association agreement with the European Union, and to instead cling to closer ties to Russia and the Eurasian Economic Union, a "Plan B" was set in motion by the Americans and Europeans, and by the Ukraine oligarchs vested in the new business arrangements to be had.
What followed was the 21st-century equivalent of Hitler's blitzkrieg operation Barbarossa. A trillion dollars worth of mainstream media, and ten trillion in political levers were drawn and aimed at Putin and Russia. This is fact, and unarguable, a situation that can be proven.
The Kiev regime installed by Obama agents Victoria Nuland and Geoffrey Pyatt in Kiev was a mafia-like clown show consisting of new Nazis fanatical about Stephan Bandera's support of Hitler in WW II, a punch drunk heavyweight boxer, a chocolate oligarch named Petro Poroshenko, Arseniy Yatsenyuk who headed up the Ukraine-European Union commission. Examining the sorted past of any of Ukraine's new leadership will lead a dedicated researcher into dark deeds and corruption.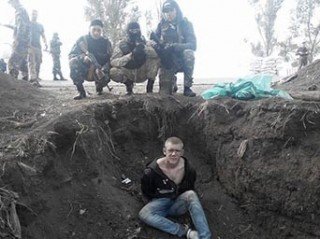 As an example, the Russians now say they have proof of Yatsenyuk's involvement in the torture and execution of Russian servicemen during the hostilities in the Russian region of Chechnya in 1995. But the list of diabolical and dastardly deeds in Ukraine is a bottomless pit, as anyone with eyes can see.
The UKROPs shelling unarmed civilians in the Donbass, the endless Russophobia campaigning in Ukraine and across Europe, and the seedy business deals going on underneath are now coming to light. Enter the world's most trusted accounting firm, PricewaterhouseCoopers (PwC).
News that PwC may be involved in a scandal over a multibillion-pound alleged fraud at Ukraine's biggest bank may be the straw that broke the camel's back. According to Ukraine's central bank, some £4.2bn was siphoned out of Privat bank by two of Ukraine's most powerful offshore oligarchs, Gennady Bogolyubov, and the Swiss-based Igor Kolomoisky.
According to Ukraine officials, PwC had audited and approved the accounts without any mention of the missing money. Amazingly, only two media outlets have even bothered to report on the story, This is Money in the UK and The Times in India. While the financial media seems to be on a mission to cover up, Ukraine's National Anticorruption Bureau of Ukraine (NABU) has been highlighted by the IMF as a shining example of Kiev's commitment to pursuing fundamental changes demanded by pro-EU protesters who ousted a Russian-backed regime in 2014.
So, on the one hand there are the minions of the IMF and other financial interests, and on the other the embedded institutions such as the general prosecutor's office and the Security Service of Ukraine (SBU) of Ukraine seeming to back the "oligarch" corruption plays.
What's worse, it was Americans like Senator John McCain who backed the practices of Ukraine mafiosos like Bogolyubov and Kolomoisky from the start. This "black hole" of corrupt officials and billionaires is too deep to even attempt to get into here.
However, the laws of physics will sooner or later come into play where Ukraine is concerned. PwC is but one institution on the brink and teetering because arrogant robber barons from the former Soviet republics. With Israel and the Jewish role in current world crises in question now, Bogolyubov has stories about him finding God in the Jewish press.
Jewish News reports: "How an oligarch found faith and created a community". Apparently Bogulyubov is intent on spending his ill-gotten Ukraine gains at the Bogolyubov Foundation, "to partner with God in bringing the world to a state of perfection". You read this correctly, but there's more.
According to the documentation of this Bogolyubov Foundation, the trustees responsible for awarding grants to do-gooders include; GBF Management Limited Director Vyacheslav Anishchenko, who serves as Head of Restructuring and Asset Administration with Metals Solutions in London (added note to follow); Bogolyubov, and a man named Shmuel Kaminezki, who is the most widely known living Haredi Litvish Jewish gedolim outside of Israel.
Talk about strange bedfellows. Vyacheslav Anishchenko is also the Director of Consolidated Minerals, one of the world's largest manganese outfits. It should come as no surprise that fully 75% of the ore reserves of the former CIS lie within Ukraine's borders and that most of that is in Eastern Ukraine. Here again, the Ukraine oligarch frailties rear their ugly heads, as the Torah protection Bogolyubov may be seeking turns back in upon him.
This Independent article discusses Bogolyubov and the powerful Rabbi Yonah Pruss falling out, as well as ongoing court cases over the oligarch's controversial dealings within the cadre of Ukrainian power brokers. According to Rabbi Pruss, who was also instrumental in helping the oligarch create his foundation, Bogolyubov cheated him on a real estate investment deal worth tens of millions.
So on the face of this Ukraine oligarch drama, we have western financial institutions implicated, rabbis, mining outfits, and the vast array of vested interests that were clearly in favor of the EU and NATO taking over Ukraine. As if Vice President Joe Biden's son joining Burisma Holdings were not evidence enough, the waking world will need a red-hot smoking gun to show the Ukraine civil war is over money.
All I can say is, "It sure looks like ballistics are pointing to the globalists that were behind Obama". Stay tuned for the next revelation of crooked dealings NOT from Moscow.
Phil Butler, is a policy investigator and analyst, a political scientist and expert on Eastern Europe, exclusively for the online magazine "New Eastern Outlook".
*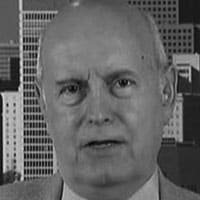 Jim W. Dean is VT Editor Emeritus.  He was an active editor on VT from 2010-2022.  He was involved in operations, development, and writing, plus an active schedule of TV and radio interviews.  He now writes and posts periodically for VT.
ATTENTION READERS
We See The World From All Sides and Want YOU To Be Fully Informed
In fact, intentional disinformation is a disgraceful scourge in media today. So to assuage any possible errant incorrect information posted herein, we strongly encourage you to seek corroboration from other non-VT sources before forming an educated opinion.
About VT
-
Policies & Disclosures
-
Comment Policy
Due to the nature of uncensored content posted by VT's fully independent international writers, VT cannot guarantee absolute validity. All content is owned by the author exclusively. Expressed opinions are NOT necessarily the views of VT, other authors, affiliates, advertisers, sponsors, partners, or technicians. Some content may be satirical in nature. All images are the full responsibility of the article author and NOT VT.