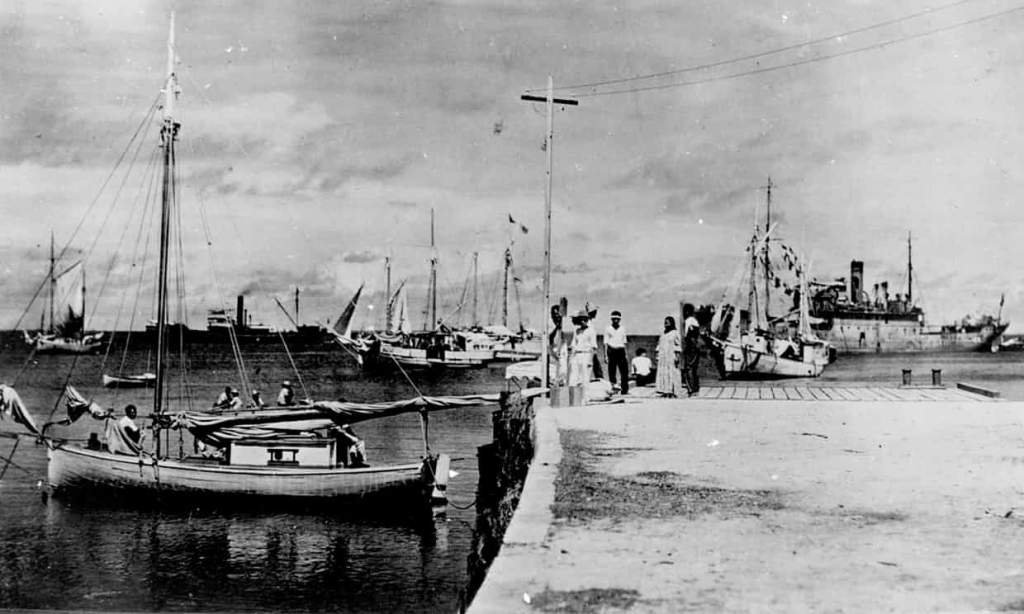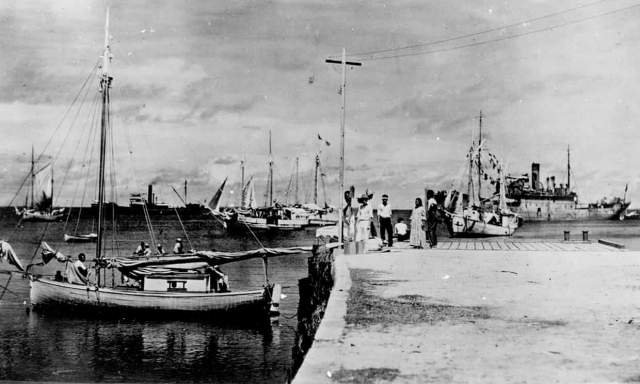 For those who knew where to look, the truth about Amelia Earhart and Fred Noonan was known long ago. It's summarised at pages 357-363 (2nd ed.) of Spyhunter, but I was building on earlier research by Fred Goerner, Captain Randall Brink and others. US Marines dug up their bodies on Saipan in 1944, at which point Admiral King ordered ONI to go into cover-up mode. King, who was of course a German agent, knew full well that Amelia Earhart and her navigator Fred Noonan had been shot down and captured by the Japanese.
The Newly Released Photograph
I have not been involved in the NBC program, although I would not be surprised if my summary of the facts in Spyhunter turns out to have prompted the rummage through the ONI archives. I have not therefore been shown an advance copy of the documentary, nor have I had an opportunity to study the photo under glass. I've used zoom of course, but the published copies quickly lose detail under high zoom.
The ship looks like the IJN Koshu, one of the two Japanese auxiliaries I name in Spyhunter as being involved in the transfer of the Electra from Mili Atoll in the Marshall Islands to Taroa in the same group, where she was stored at the airfield there. The USAAF photographed the Electra, minus an engine, in 1944. The NBC photo is NOT therefore the first published photo of the Electra after she was shot down.
NBC would not of course involve me, nor would they dare refer to Spyhunter. The book is simply too hot for them and covers too many no-go areas for a mainstream media organisation like NBC.
As explained I have not had a fair opportunity to study this photo. However it looks genuine and is consistent with what we know about the shoot-down. I understand that facial recognition software has confirmed that the white man in the photo is Lt-Cdr Fred Noonan. The young white woman has her back to the camera but her build and clothing are consistent with the gallant Major Earhart.
My preliminary analysis is that the photograph is probably genuine and shows the American flyers before they were transferred to Garapan prison on Saipan. The aircraft is probably their modified Lockheed Model 10 Electra.
Who Took The Photo?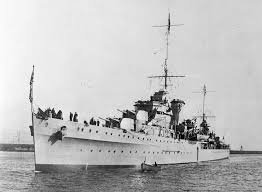 Spare a thought for the courageous American agent who took the photo. Everybody concentrates on what is ahead of the lens, i.e. depicted in the photo, not on what is behind the lens, i.e. the photographer.
ONI had already lost several agents in the Japanese Mandates by then. The man (it was probably a man) who took the photo was clearly doing so surreptitiously, hence the low angle. He must have known what was in store for him were he to be discovered.
ONI knew that Amelia and Fred had been shot down, as their Mayday messages, in both voice and Morse Code, had been intercepted in New Zealand, on board the great American aircraft carrier the USS Lexington (CV-2) and by the light cruiser HMS (NZ) Achilles, of the New Zealand Division of the Royal Navy, which was racing to the rescue.
As I explain in Spyhunter, disgracefully, Amelia and Fred were left to swing in the wind. German assets in London and Washington hauled off the Good Guys. Achilles' logs were tampered with, but MI18 had an asset on the Kiwi cruiser, a petty officer, so the cover-up failed.
Achilles was a fine ship by the way. She later performed splendidly in the Battle of the River Plate as part of Commodore Harwood's gallant little squadron, which saw off our community partners' pocket battleship KMS Graf Spee.
I hope that the long-dead agent who took that photo 80 years ago is named and honored. He was undoubtedly following an instruction from his ONI handler to get down to the docks as the Jap transport came in.
Time for the Japs to come clean
The time has now come for Tokyo to 'fess up. Like Watergate, the cover-up has become worse than the original crime, bad as it was. The executions by the Kempetai of Amelia Earhart and Fred Noonan were brutal and a serious breach of international humanitarian law, even as understood in 1937. Amelia's was particularly brutal.
The longer Tokyo hides its complicity the more the present Japanese government associates itself with the policies of General Tojo and the other war criminals who ran Japan in the 30s and 40s. At the moment, the Japanese government are acting as accessories after the fact to these appalling crimes. If they want to disassociate themselves from them and carry on selling Toyotas, they'd better start telling the truth.
Amelia and Fred weren't the only fliers the Japs executed out of hand. There are many examples to choose from, but I have chosen to honor the Royal Australian Air Force's only VC of World War II, Flight Lieutenant Bill Newton.
Flying a Douglas Boston with 22 Squadron RAAF over New Guinea on March 17th 1943, Bill Newton ditched his aircraft in heroic circumstances, trying to save wounded crew members who could not bale out. He was brutally beheaded on March 29th.
Next time you're in a Jap car showroom with money to spend on a new vehicle, remember the fate of Amelia Earhart, Fred Noonan and Bill Newton. Walk on to the nearest dealer in American or British cars. You'll be driving away in a better product anyway!
Amelia's mission
I've detailed Major Earhart's mission (that's right, she was a commissioned officer in the USAAC reserves) in Spyhunter. The Japs were fortifying their Mandated territories in the Pacific as part of the build-up for their planned war of aggression against America, Britain and the Netherlands.
The US Navy badly needed to know what facilities the Japs were building. The Lockheed Skunk Works (as they became known) at Burbank, CA, fitted Fairchild high-resolution cameras to a highly modified Model 10 Electra. Amelia skillfully crashed her existing Model 10, which lacked the speed and endurance of the new machine, on take-off, justifying a trip to see the boys at Lockheed.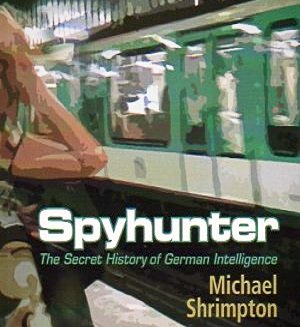 With CAB approval the registration numbers were swapped over. Amelia and Fred were instructed to fly west-east (their original plan called for east-west) over Truk in the Carolines and suspected Jap bases in the Marshalls. Their destination was Camden Island, where ONI officers were waiting to retrieve the precious film. The over-flight was sanctioned by President Roosevelt.
Roosevelt however did not know that the German Abwehr had heavily penetrated ONI. Their man Captain Ernest King betrayed the mission to Berlin, who in turn shopped it to their allies in Tokyo. The IJN lay in wait.
Poor Amelia and Fred were intercepted by Mitsubishi A5M Claudes, probably sortied from the carrier Akagi. She was officially in refit, but as I explain in Spyhunter there is a major discrepancy in her official history. There is no known photo of the Akagi in dry-dock in July '37 and her refit took much longer than her half-sister Kaga.
The Claudes were under orders to force the Electra down if possible. Amelia seems to have lost her No 1 (port) engine, and with her plane on fire had no option but to ditch off Mili Atoll.
After being taken to Saipan, Fred threw faeces in the face of a Kempetai NCO, who then lost his rag and executed him. Amelia was shot some months later, on orders from Tokyo, by Fred's open grave. The manner of her execution was designed to cause her maximum distress.
Since both bodies were recovered by the USMC, it should still be possible to retrieve them. Amelia Earhart and Fred Noonan should be honored with a state funeral, with a flypast by the USAF, USMC and US Navy.
Baby Charlie
Well done President Trump for intervening in the case of Baby Charlie! Poor Charlie Gard is gravely ill, with a rare genetic disorder. Our over-stretched and out of date NHS cannot offer his distracted parents any hope, but America's more advanced medicine can.
In the wake of President Trump's timely and humane intervention Great Ormond Street hospital, who earlier were willing to let the poor baby die, have backed down. They are going back to court on Monday afternoon with more details on the proposed treatment in the States, about which they seem to have known very little.
As there are live legal proceedings involving a child I shall refrain from further comment at this time. My views will however be clear, I hope: baby Charlie and his loving parents, to whom high praise is due, should be allowed to fly to the United States for urgent, experimental treatment. If that shows up the NHS as second rate, so be it. If need be, an RAF aircraft should be provided.
I hope that baby Charlie pulls through and that when he does, both he and his parents will be invited to the White House. Go for it, little one.
Helmut Kohl
It's been a busy time, with lots of German and ISIS activity in the UK. I was therefore slow to pick up on the wonderful news that the German war criminal Helmut Kohl, a strong supporter of the evil European Union, died on June 16th. Hopefully it was a slow, painful death. The old buzzard deserved it.
Kohl masterminded the break-up of Yugoslavia. He negotiated the secret protocol to the Maastricht Treaty whereby he offered Britain an opt-out to the euro in exchange for British support for the break-up.
These shameful machinations, in which the pro-German Foreign Office was fully involved, led directly to war. Kohl should have been given a fair trial before an International Military Tribunal after the Balkan Wars of the 1990s and hanged, nicely of course.
As a juvenile, Kohl was nearly killed in one of our great bombing raids on Nazi Germany. I'll gently chide the lads next time I bump into my Bomber Command Association colleagues (I'm an honorary life member) for missing the bastard!
It's a classic moral dilemma of course – if you know that a man is going to grow up to be evil, whether it be Vlad The Impaler, Napoleon, Kaiser Wilhelm, Adolf Hitler, Helmut Kohl or Tony Blair (no offense, Tony) do you strangle him at birth? The answer is easy of course – you can't, because the evil will only become apparent much later in life.
I rarely welcome news of someone's death. I am always prepared to make an exception however for German war criminals, or German agents like the late David Rockefeller who should have been executed as traitors. Kohl lived far too long. Thanks to him, many good people in former Yugoslavia had their lives cut short.
The world is a better place this week.
*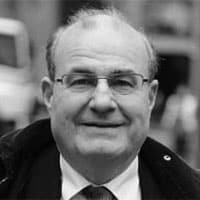 Michael Shrimpton was a barrister from his call to the Bar in London in 1983 until being disbarred in 2019 over a fraudulently obtained conviction. He is a specialist in National Security and Constitutional Law, Strategic Intelligence and Counter-terrorism. He is a former Adjunct Professor of Intelligence Studies at the American Military University.
Read Articles from Michael Shrimpton;
ATTENTION READERS
We See The World From All Sides and Want YOU To Be Fully Informed
In fact, intentional disinformation is a disgraceful scourge in media today. So to assuage any possible errant incorrect information posted herein, we strongly encourage you to seek corroboration from other non-VT sources before forming an educated opinion.
About VT
-
Policies & Disclosures
-
Comment Policy
Due to the nature of uncensored content posted by VT's fully independent international writers, VT cannot guarantee absolute validity. All content is owned by the author exclusively. Expressed opinions are NOT necessarily the views of VT, other authors, affiliates, advertisers, sponsors, partners, or technicians. Some content may be satirical in nature. All images are the full responsibility of the article author and NOT VT.