The Debate – Palestinian Heritage Site
by  Jim W. Dean, VT Editor   …  with Press TV,  Tehran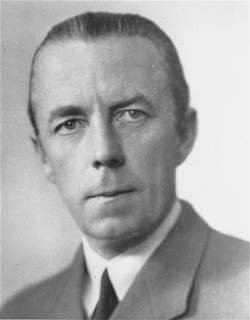 [ Note: Zionists are having a fit over UNESCO enshrining  ancient Hebron as a protected world heritage site for the "Palestinian State". Despite their huge military superiority over the Palestinians and the money conveyor belt from the US helping the oppression go on, the guilt ridden Israelis fear what they know they would do if their places were reversed with the Palestinians. They would resist with all of their might.
And yes, they would use terrorism to do it. Just look at what they did to the British, and the unfortunate Tommies they murdered when British troops were fighting and dying while freeing Jews from camps in Germany at the end of the war. They were not spared.
Nor was Count Folke Bernadotte, the UN mediator, murdered by the Irgun because he was pushing for an arms embargo for Palestine when the Soviets were arming the Zios. The trigger man ended up as Sharon's driver and bodyguard.
Having been a former Zionist terrorist was a resume enhancer for those choosing to go into politics, even for a prime minister like Yitzhak Shamir. None of these people ever showed any remorse for what they did, and they were welcomed with full courtesy in the Western world.
So yes, deep down inside Zios fear "the bill coming due", which is why we see the strong reaction to an event where no one was killed or wounded, yet the Israeli government reaction was that of a major terrorist attack, minus the Air Force retaliatory bombing.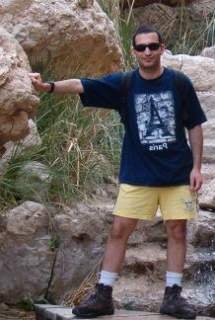 The irony in all of this ancient ownership hoopla is that it has all been turned upside down with Dr. Eran ElHaik's genetic research, which showed that for Ashkenazi Jews especially, they don't have any more "semitic DNA" that many of us gringos in America. In fact most of the Muslims in the area are "ancient Jews", who converted due to the very effective tactic of the ruling Muslim powers of the day.
If you converted, you did not have to pay "the tax". It was fabulously successful. So the 200,000 Palestinians in Hebron are really the ancient people there, where the few hundred settlers are most likely Jewish converts from their Khazarian roots, that historical theory verified by ElHaik's work.
The saddest part in all of this is the total co-option of the American political system (and others) by the Zionist intelligence apparatus. Talk about interfering in US elections???… do any of you remember a single article on the Russian election "interference" story where it was compared to the gold standard of US election rigging, the Israeli stranglehold on our US Congress, and its expansion into law enforcement, intelligence and the courts, where a special set of rules is used for the chosen ones?
This is one of the biggest "undiscovered" media stories of all time. But our "fake media" will never touch it, as they have been a major pillar in allowing it to happen. So we non-Zionist controlled Americans should cheer the Hebron UNESCO vote. Maybe someday it will vote the United States to be a country also free from Zionist domination, and we can party with the Palestinians for having our country back … JD ]
Jim's Editor's Notes are solely crowdfunded via PayPal – JimWDean@aol.com
This includes research, needed field trips, Heritage TV Legacy archiving, and more – Thanks for helping out
*
– First published …

July 07, 2017

–
"My bathroom is far more important than the resolution you just passed."
Those were the words of Israel's envoy to UNESCO in reaction to a declaration by the body that Hebron Al-Khalil's Old City is a protected Palestinian world heritage site. This follows a similar resolution labeling Jerusalem Al-Quds' Old City as Palestinian, not Israeli.
Does the Israeli reaction show a disdain for any accountability of its efforts to sideline all Palestinian claims to Palestine, while knowing full well that nothing will change on the ground, as it has carte blanche by the United States & others to do as it so wishes?
*
Genome Evolution of Jewish Population /Johns Hopkins
*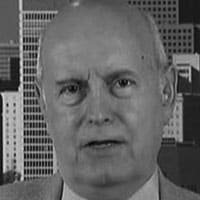 Jim W. Dean is VT Editor Emeritus.  He was an active editor on VT from 2010-2022.  He was involved in operations, development, and writing, plus an active schedule of TV and radio interviews.  He now writes and posts periodically for VT.
ATTENTION READERS
We See The World From All Sides and Want YOU To Be Fully Informed
In fact, intentional disinformation is a disgraceful scourge in media today. So to assuage any possible errant incorrect information posted herein, we strongly encourage you to seek corroboration from other non-VT sources before forming an educated opinion.
About VT
-
Policies & Disclosures
-
Comment Policy
Due to the nature of uncensored content posted by VT's fully independent international writers, VT cannot guarantee absolute validity. All content is owned by the author exclusively. Expressed opinions are NOT necessarily the views of VT, other authors, affiliates, advertisers, sponsors, partners, or technicians. Some content may be satirical in nature. All images are the full responsibility of the article author and NOT VT.