DISCLOSURE: VT condemns the horrific tragedy committed by the NAZI Party against Jewish Citizens of Europe during Word War II known as the "Holocaust". VT condemns all racism, bigotry, hate speech, and violence. However, we are an open source uncensored journal and support the right of independent writers and commentors to express their voices; even if those voices are not mainstream as long as they do NOT openly call for violence. Please report any violations of comment policy to us immediately. Strong reader discretion is advised.
---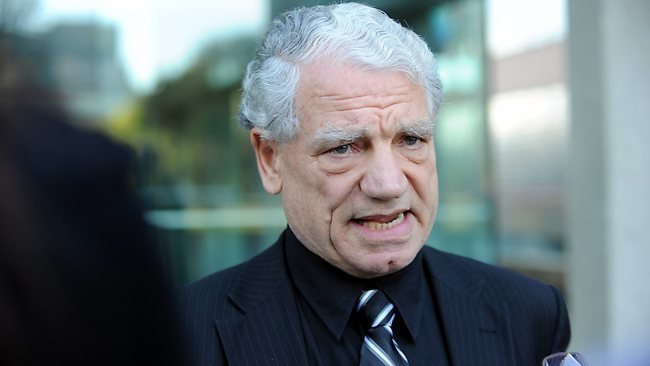 Dr. Fredrick Töben has never stopped being a man of intellectual principle. And this is one reason why he always clashes with the Powers That Be. Over the past few years or so, they have done just about anything you shut him up and seal his pen. They imprisoned him for one year (seven months in Germany, two months in the UK and three months in Australia) on trumped-up charges; they called him a vicious anti-Semite and a hater; you can say that they called him just about any disgusting thing you can think of.
Toben is a German-born Australian and is well versed in the German intellectual tradition. In fact, he was trained as a philosopher. He is familiar with people like Kant and Hegel, and he is asking the Holocaust establishment to provide serious and historically reliable evidence for their extraordinary claims. That has been his unpardonable sin, and he had to be punished. He had to be slandered. As he put it to the London Telegraph almost ten years ago:
"If you wish to begin to doubt the Holocaust-Shoah narrative, you must be prepared for personal sacrifice, must be prepared for marriage and family break-up, loss of career, and go to prison. This is because Revisionists are, among other things, dismantling a massive multi-billion dollar industry that the Holocaust-Shoah enforcers are defending, as well as the survival of Zionist-racist Israel."[1]
For Toben, ideas should be proved or disproved by reason, logic, and serious evidence, not by placing people behind bars for doubting certain aspects of World War II. Is Toben really asking too much here? Is he really outside the Western intellectual tradition? Not so. For example, listen to historian Margaret MacMillan:
"Professional historians ought not to surrender their territory so easily. We must do our best to raise the public awareness of the past in all its richness and complexity. We must contest the one-sided, even false, histories that are out there in the public domain. If we do not, we allow our leaders and opinion makers to use history to bolster false claims and justify bad and foolish policies."[2]
In other words, serious evidence must be presented whenever an extraordinary claim is made. But the Holocaust establishment does not want to present serious evidence. In fact, many of them do not believe in evidence at all.[3] They believe in name-calling and in using the authorities to silence people they do not like. That is how they have tried to silence people like David Irving and Ernst Zundel. If you question their ideology, then they will burn your house down, as in the case of Zundel.
The fact is that Toben isn't afraid of going to prison and for standing for what he thinks his morally and intellectually right, and that certainly has frightened the Powers That Be over the years. Toben has not backed down one bit, and he has a moving story to tell us here. So, what's going on with Richard Wagner and how has the definition of anti-Semitism changed over the years, Dr. Toben.
Frederick Toben: Remember: An anti-Semite is someone hated by Jews. I have adopted this definition after the High Court of Australia on 30 March 2017 refused to hear my appeal against the NSW Court of Appeal's decision to uphold the Supreme Court's decision where my defamation action against The Australian and Senator C Milne was dismissed on grounds that it would be an abuse of process.
It held, "divined" would be a better word, that I care not about being defamed by being labeled "an Antisemite" a "Holocaust denier" and "a fabricator of history", because all I wish to do is use the court to air my views on the Holocaust.
What is not stated is that had the case proceeded, then the High Court would have had to define these terms and although there was a Jewish judge involved in the High Court decision, no-one wants to get involved in matters Holocaust.
All in all, seven judges in this matter experienced a total failure of moral, legal and intellectual nerve and collapsed before the new emerging Holocaust religion, thereby throwing overboard 300 years of European intellectualism.
But then the precedent began with the actions under s18C of the Racial Discrimination Act where again a commissioner and eight judges went along with a procedure, which can be likened to that used by those conducting witch trials, or the Nuremberg War Crimes Trials, where also truth was no defence.
There were thirteen judicial officers involved in the matter under s18C, including the bankruptcy proceedings, which only before the High Court became the foundation for the defamation action, involving seven judicial officers. As a bankrupt an individual's personal financial affairs are controlled by a trustee and is thus excluded from conducting all forms of social and economic activity – and what is undisputed is an individuals' good reputation.
Note that to this day the six million and the murder weapon used in the "Holocaust" narrative have "officially" never been subjected to forensic proof. Why not? Because there simply were no homicidal gassings conducted by the Germans against the Jews during WW II. The legal deception is as basic as that, which does not prevent legal protection being extended to this homicidal gassing myth.
———————————
We begin with an article from Deutsche Welle's Richard Wagner expert, Rick Fulke, which is a nonsensical compilation of venomous hatred against the Germanic mindset. Especially Barry Kosky's infantile direction of Die Meistersinger, makes one wonder what is going on at Bayreuth.
Wagner has become a political and religious football for anyone to kick around in the most infantile way. Kosky celebrates his Jewishness while deliberately denigrating the Germanic essence of Wagner's work. He attempts to Judaicide Wagner's work, much like others before him have attempted to read things Jewish into it, for example, The Ring of the Nibelung, where Alberich is supposed to be the stereotypical Jew when in fact he represents the Nordic Trolls.[4]
Jews just don't play a role in Wagner's works, but just because he wrote Judaism in Music, Jews have never forgiven him for criticizing their obnoxious and destructive behavior. Few know that Wagner's home was also sometimes called The Synagogue because numerous Jews frequented there. And for good measure, Friedrich Nietzsche broke with Wagner because of the latter's "Christian-themed" opera Parsifal. But fewer still know that Wagner broke with Nietzsche because the latter could not cope with loving a woman and thus fell into hedonistic inversion, which Wagner despised.
The problem thus emerging is what mindset embraces the idea that a Jew is a biological construct, which it is not because it is a purely mental construct and has no connection to the physical world, i.e. no racial content and context.
So, one identification factor in order to be Jewish is thus physically imposed and until recent times, not only on Jews but also on Gentiles, especially in those Anglo countries where Jews dominated and determined medical practices. Muslims also indulge in genital mutilation. As you would know, to date the Asians/Chinese have not fallen for this biological trick.
Many individuals who run with the Jewish-mother complex never dare liberate themselves, in the Kantian sense, and have the courage to make use of their own mind to the point where they remain imprisoned – never liberating themselves from their own self-imposed infantilism.
A closer read of the Babylonian and Jerusalem Talmud will clarify for you the rubbish that is written therein –and don't escape the anger that arises while reading passages that claim Jesus is boiling in hot excrement or that a girl of three years and one month can be sexually abused by claiming the book, like the New Testament, is just about the Golden Rule, and the rest is commentary, i.e. just and opinion.
https://www.youtube.com/watch?v=f6jf7P-mcYc
---
[1] Aislinn Simpson, "'Holocaust denier' Gerald Toben arrested at Heathrow," Telegraph, October 1, 2008.
[2] Margaret MacMillan, Dangerous Games: The Uses and Abuses of History (New York: Modern Library, 2010), 37.
[3] I personally have corresponded with at least five of them over the years. One of them was even worried that I was going to publish our correspondence and threatened me in order to keep the dialogue private. I will publish the dialogue when he is dead.
[4] E. Michael Jones has written about Richard Wagner in Dionysos Rising: The Birth of Cultural Revolution Out of the Spirit of Music (San Francisco: Ignatius Press, 1994).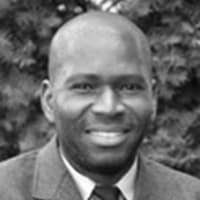 ATTENTION READERS
We See The World From All Sides and Want YOU To Be Fully Informed
In fact, intentional disinformation is a disgraceful scourge in media today. So to assuage any possible errant incorrect information posted herein, we strongly encourage you to seek corroboration from other non-VT sources before forming an educated opinion.
About VT
-
Policies & Disclosures
-
Comment Policy
Due to the nature of uncensored content posted by VT's fully independent international writers, VT cannot guarantee absolute validity. All content is owned by the author exclusively. Expressed opinions are NOT necessarily the views of VT, other authors, affiliates, advertisers, sponsors, partners, or technicians. Some content may be satirical in nature. All images are the full responsibility of the article author and NOT VT.