Thomas Goodrich is a historian living in Florida. He has written ten historical studies over the past few years. Some of those works include Bloody Dawn: The Story of the Lawrence Massacre (Kent: Kent State University Press, 1991), Black Flag: Guerrilla Warfare on the Western Border, 1861-1865 (Bloomington: Indiana University Press, 1995), Scalp Dance: Indian Warfare on the High Plains, 1865-1879 (Mechanicsburg, PA: Stackpole Books, 1997), War to the Knife: Bleeding Kansas, 1854-1861 (Mechanicsburg, Stackpole Books, 1998), Bloody Bill Anderson: The Short, Savage Life of a Civil War Guerrilla (Mechanicsburg: Stackpole Books, 1998), The Darkest Dawn: Lincoln, Booth, and the Great American Tragedy (Bloomington: Indiana University Press, 2006), and Hellstorm: The Death of Nazi Germany, 1944-1947 (Sheridan, CO: Aberdeen Books, 2010). Hellstorm, which we have previously reviewed, has been translated into numerous languages, including French, Portuguese, and German. Goodrich is currently writing a book tentatively titled, Summer, 1945—Germany, Japan and the Harvest of Hate.
Jonas E. Alexis: The West has been playing double standards when it comes to history for years, and representatives of the Allied Forces (mainly historians) think that they have a monopoly on what happened in the past. Here we are specifically talking about what happened to the Japanese after World War II was over. Even the Daily Mail, of all places, is beginning to tear apart the Allied narrative by stating:
"While some other World War II armies had military brothels, Japan is the only country accused of such widespread, organized sexual slavery…. [Osaka Mayor Toru] Hashimoto also claims singling out Japan is wrong, alleging the issue also existed in the armed forces of the United States, Britain, France, Germany and the former Soviet Union during World War II."[1]
Hashimoto said: "It is a hard truth that even these nations used local women for sexual reasons. This is a historical fact and there is hard evidence that proves it was true."[2] He is right. But why is it that much of the world is forcing Japan to pay reparation while German civilians haven't received a dime for what happened to them after World War II? Didn't the women and children get raped as well?[3]
Japan has certainly been put on a different moral plane, and the United States generals in particular have never apologized for calling Japanese officials and soldiers "those little yellow sons-of-bitches."[4] They have never said a bleep about murdering Japanese prisoners of war.[5]
Richard Aldrich of Nottingham University has convincingly shown that, according to the Telegraph, "the soldiers of the Imperial Japanese Army were far from the cruel, mindless troops of popular legend…"[6] Aldrich, who read the diaries of U.S. soldiers and generals before he published his ground-breaking study, declared:
"We have this stereotypical idea that the Japanese were all cruel and robotic while the Allied forces were tough but fair in their treatment of the enemy. But I was very surprised by much of what I found and had to rethink all those stereotypes."[7]
According to the Telegraph, "Prof Aldrich found several examples confirming what became an American policy in some parts of the Pacific theatre not to take prisoners of war."[8] One U.S. general declared: "Oh, we could take more [prisoners] if we wanted to. But our boys don't like to take prisoners. It doesn't encourage the rest to surrender when they hear of their buddies being marched out on the flying field and machine-guns turned loose on them."[9]
"Prof Aldrich quotes the 1943 diary of Eddie Stanton, an Australian posted to Goodenough Island off Papua New Guinea. 'Japanese are still being shot all over the place,' he wrote. 'The necessity for capturing them has ceased to worry anyone. Nippo soldiers are just so much machine-gun practice. Too many of our soldiers are tied up guarding them.'"[10]
Are the masters of the universe willing to talk about how the United States raped and tortured Japanese men and women? If not, why are they still placing a draconian law on Japan? Since South Korea is essentially a creation of the United States, no Korean government official has ever gotten the moral courage to address these issues at all. What's your take on these things, Goodrich? Lay out some historical background for us.
---
Thomas Goodrich: From the moment US troops landed on the Japanese home islands, the rapes began. Just as with Okinawa and Saipan, no one in authority, from MacArthur down, seemed troubled in the least as their sex-crazed men immediately sought out the "spoils of war."
Even before the arrival of Gen. MacArthur and the formal surrender, some of the first US troops to occupy Japan began the "horizontal" conquest of the women they found. In Yokosuka, US Marines on an "inspection tour" entered one home and at gun point spent their time raping a 36-year-old mother and her teenage daughter. In another home in the same town, two marines chased a terrified housemaid upstairs and cornering the woman in a small room both raped her in turn.
In another community, small gangs of marines spread out. One group of three offered a young housewife a ten yen bank note for sex and when she flatly refused they dragged her into another room and raped her anyway. In the same town, four American soldiers burst into a home and rather than sexually assault the wife and mother, the male homeowner was himself raped.
In the larger cities there were few preliminaries. American soldiers simply burst into homes and raped whoever they chose. In a ten-day period in the Tokyo and Yokohama area alone there were over a thousand reported rapes. And because of the well-known modesty and chastity of most Japanese women, and because of the shame associated with such vile attacks, generally for every reported rape there were at least ten unreported rapes.
Many Japanese women and girls were so worried about attacks that they cut their hair short and tried to pass themselves off as men. Some females reportedly carried cyanide tablets, ready to commit suicide before enduring rape.
"When US paratroopers landed in Sapporo, an orgy of looting and drunken brawling ensued. Gang rapes and other sex atrocities were not infrequent," wrote a Japanese historian, adding that some of the rape victims committed suicide.
Ever since Saipan the Japanese had, of course, heard that the Americans were an "army of rapists." Virtually all, however, were startled and horrified to see that army in person. To many proper Japanese, the insatiable sex-drive of the conquerors, their lust, was "animalistic."
It was not only the violent raping and sodomizing of Japanese women, and sometimes men, it was also the nonstop sexual innuendo, the lascivious looks, the "wolf" whistles, the attempts to engage a woman in sex, in the open, in public. After learning "hello" and "goodbye" the next words many Japanese street children and orphans learned was "You like to meet my sister?"
So concerned were Japanese leaders about the American reputation for rape—in Europe, on Saipan, at Okinawa—that even before the final surrender they had gone to work. Drawing upon the tens of thousands of destitute and starving females in Japan, authorities established a system of national bordellos to service the occupiers.
It was hoped that if the soldiers could engage in controlled sex, there would be no need for violent rape. These "comfort stations" were situated in areas close to American housing. Some idea of the problems facing all Japanese women came just days before the bordellos opened for business when hundreds of impatient US soldiers broke into two of the buildings and raped every women in them multiple times.
Although such stop-gap measures as the comfort stations did prevent wholesale rape on a German scale, this was small consolation to the women and children who had to endure the sanctioned sex attacks. Earning anywhere from eight cents to a dollar a day, a girl working in the "rape stations," as they more commonly were called, might be brutally raped and sodomized from 15 to 60 times a days.
"They took my clothes off," remembered one little girl. "I was so small, they were so big, they raped me easily. I was bleeding, I was only 14."
Despite hundreds of thousands of American and Australian occupation soldiers using the rape stations, thousands more preferred taking their sex violently.  In the days, weeks and months after the surrender, numerous atrocities were committed as the victors laid claim to the "spoils of war."
In the Spring of 1946, American GIs cut the phone lines in Nagoya and raped every women they could get their hands on, including children as young as ten.  At another city, US soldiers broke into a hospital and spent their time raping over 70 women, including one who had just given birth.  The mother's infant was flung to the floor and killed.
In the same year, Australian troops in Kure routinely dragged young women into their jeeps then spent the night raping them on a nearby mountain. "I heard them screaming for help nearly every night," remembered a witness.
In Yokohama, American soldiers grabbed a young woman off the street then drove back to their barracks. There, these men and 27 others raped the woman until she was unconscious.
Japanese attempts at self-defense were punished severely. When local residents \in one city formed a vigilante group and retaliated against off-duty soldiers, armored vehicles in battle array entered the streets and arrested the ringleaders, all of whom received lengthy prison terms.
Had Allied commander, Gen. MacArthur, spent even half the time on stemming rape as he spent censoring news on rape the attacks would have stopped. But, like his opposite in Europe, Dwight D. Eisenhower, he did not. Indeed, the general seemed utterly indifferent to the pervasive crime. When Japanese newspapers tried to report on the nation-wide sexual attacks, the American commander shut them down. When other Japanese newspapers attempted to report on the mere censorship of sexual crimes, MacArthur censored them as well, then closed their doors.
Even reporters for US magazines and newspapers were censored, or in some cases thrown out of the country altogether. The only "news" to reach the outside world about conditions in Japan was that which Douglas MacArthur wanted the world to hear. When even a note of negativity escaped the island lock-down, the general and his "aides" were quick to respond.
"The press and the people alike were soon to learn that even in the few instances when women were molested, the offenders were punished," lied the general concerning the rapes of perhaps millions of Japanese women that went almost entirely unpunished.
Instead of the harsh realities of a brutal American occupation, MacArthur and his publicists focused on the folks back home and their sons and husbands in Japan, relaying to Americans how "impressed" the defeated Japanese were with the GI's "friendly boyishness" and their "spontaneous generosity."
"Again, I wish to pay tribute to the magnificent conduct of our troops," wrote the general. "With few exceptions, they could well be taken as a model for all time as a conquering army. Historians in later years, when passions cool, can arraign their conduct."
https://www.youtube.com/watch?v=tqWv1f-xr6U
---
[1] Britain and US also kept sex slaves during World War Two, says Japanese mayor who claimed use of 'comfort women' was justified," Daily Mail, May 28, 2013. Emphasis added.
[2] Ibid.
[3] See R. M. Douglas, Orderly and Humane: The Expulsion of the Germans after the Second World War (New Haven: Yale University Press, 2012).
[4] See John W. Dower, Cultures of War: Pearl Harbor / Hiroshima / 9-11 / Iraq (New York: W. W. Norton, 2010), 44.
[5] See for example Ben Fenton, "American troops 'murdered Japanese PoWs,'" Telegraph, August 6, 2005.
[6] Ibid.
[7] Ibid.
[8] Ibid.
[9] Ibid.
[10] Ibid.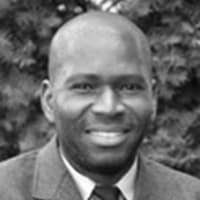 ATTENTION READERS
We See The World From All Sides and Want YOU To Be Fully Informed
In fact, intentional disinformation is a disgraceful scourge in media today. So to assuage any possible errant incorrect information posted herein, we strongly encourage you to seek corroboration from other non-VT sources before forming an educated opinion.
About VT
-
Policies & Disclosures
-
Comment Policy
Due to the nature of uncensored content posted by VT's fully independent international writers, VT cannot guarantee absolute validity. All content is owned by the author exclusively. Expressed opinions are NOT necessarily the views of VT, other authors, affiliates, advertisers, sponsors, partners, or technicians. Some content may be satirical in nature. All images are the full responsibility of the article author and NOT VT.