Sarah Ruden, a former Harvard instructor, has said in the Washington Post that Jared Kushner probably didn't get his degree from Harvard on academic merit. Ruden, who has a PhD in classical philology from Harvard, has written a devastating article in the Washington Post entitled, "How Harvard helps its richest and most arrogant students get ahead."
Ruden meticulously details that many students who came from elite families don't even try to perform academically at Harvard. They know that they have great connections in the school and that those connections will allow them to good grades in certain classes when in fact they are doing mediocre work.
"In fact, genuine rigor — which would, of course, challenge the prerogatives and sift the career options of privileged students — isn't what Harvard wanted. Such teaching would hamper the real institutional mission: instilling in the elite a conviction of innate superiority and a corresponding contempt for people with technical knowledge, culture, talent or professional experience… Though some of the anointed developed their capabilities to the full, the institutional imperative to establish a hierarchy between them and us took precedence."[1]
This has happened in England and South Korea as well. Lavinia Woodward, an aspiring 24-year-old student at Oxford University, didn't go to jail for stabbing her boyfriend and cutting his finger with a bread knife because her father went to Oxford and was a senior oil company executive.
Park Geun-hye, former president of South Korea, was a puppet of her long-time friend Choi Soon-sil. Choi's daughter, Chung Yoo-ra, was given preferential treatment in college. Ewha Womans University, which Chung Yoo-ra attended, "gave her favors in grading and attendance and she hadn't fulfilled the qualifications to graduate."[2]
During her "academic journey," Chung registered for eight courses. The shocking news is that she never attended a single class session, never took a single exam but received satisfying grades. "The school also allegedly changed its policy to grant student athletes grades if they submit documents as evidence."[3]
It has recently been reported that Chung was illegally admitted to the university.[4] All of that was due to Choi's tremendously powerful influence on the school. There is more:
"According to the ministry's findings, the university added horseback riding to a list of categories open to student athletes in 2014, right before Chung's admission in 2015. It then considered the 2014 Asian Games gold medal she obtained after the application deadline in the admission process.
"A chief in charge of admissions ordered interviewers to select 'a person who brings a gold medal,' although its policy bans candidates from presenting such items during interviews. Chung was the only candidate who brought a medal. The audit also found that the interviewers had given other students lower scores to help Chung gain admission."[5]
There are also discrepancies at the high school that Chung Yoo-ra attended.
"Following weeks of inspection at Chungdam High School in southern Seoul, the Seoul Metropolitan Office of Education (SMOE) said Wednesday it has found numerous faults in the school's management of Chung's attendance, test and grades.
"Chung, a dressage competitor, attended the school from 2012 to 2014. Of about 200 schooldays a year, she came to school 126 days in 2012, 137 days in 2013 and only 17 days in 2014, with the excuse that she participated in competitions or training overseas.
"When student athletes have to miss classes due to such occasions, they are supposed to submit related documents to prove their participation and schools acknowledge their absence. However, Chung failed to do so in many cases and Chungdam just acknowledged her absence, according to the SMOE.
"While a high school dressage competitor is allowed to participate in up to four competitions a year, Chung competed in more without the school's approval. Despite such poor attendance, teachers gave her high grades, often fabricating her student records."[6]
It is said that Choi was again behind all of this. She even "attempted to bribe the school principal and teachers three times, and one teacher allegedly accepted it. Choi also used abusive language and threatened teachers who disapproved of Chung's frequent absences, saying she knew high-profile figures in the education ministry and would get them sacked."[7]
---
The sons and daughters of the oligarchs know that they don't have to work too hard in order to make it in this world. They seem to think that the world was created by them and for them. Moreover, they seem to believe that the no one can stop them from accomplishing their diabolical goal. Ruben seems to think that this is what is actually happening at elite schools, particularly at Harvard.
Then Ruden dropped the bombshell. The evidence, she says, "strongly suggests that…presidential son-in-law Jared Kushner's Harvard acceptance… was paved with family money and connections."[8] It was reported that Jared's father "donates $2.5 million" to the school "in the late 90's."
Harvard, continues Ruden, is essentially "a system that polishes privilege, its byproduct a contempt for earned authority. Many of the people who started with this attitude had it ratified and encouraged by perhaps the most prestigious university in the world — and now they're running the whole show."[9]
---
[1] Sarah Ruden, "How Harvard helps its richest and most arrogant students get ahead," Washington Post, September 19, 2017.
[2] Kim Rahn, "Choi Soon-sil's daughter given dubious favors by high school: authorities," Korea Times, November 16, 2016.
[3] Ock Hyun-ju, "Probes continue into Choi's daughter," Korea Herald, November 7, 2016.
[4] "Chung illegally admitted to Ewha: ministry," Korea Herald, November 18, 2016.
[5] Ibid.
[6]  Ibid.
[7] Ibid.
[8] Ruden, "How Harvard helps its richest and most arrogant students get ahead," Washington Post, September 19, 2017.
[9] Ibid.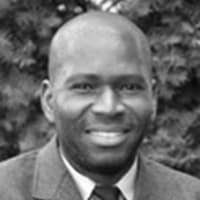 ATTENTION READERS
We See The World From All Sides and Want YOU To Be Fully Informed
In fact, intentional disinformation is a disgraceful scourge in media today. So to assuage any possible errant incorrect information posted herein, we strongly encourage you to seek corroboration from other non-VT sources before forming an educated opinion.
About VT
-
Policies & Disclosures
-
Comment Policy
Due to the nature of uncensored content posted by VT's fully independent international writers, VT cannot guarantee absolute validity. All content is owned by the author exclusively. Expressed opinions are NOT necessarily the views of VT, other authors, affiliates, advertisers, sponsors, partners, or technicians. Some content may be satirical in nature. All images are the full responsibility of the article author and NOT VT.