Although from the very beginning a gulf existed between Pakistan-US relations, yet American President Donald Trump is widening it due to his political follies.
During the heightened days of the Cold War, despite Pakistan's membership of the US sponsored military alliances SEATO and CENTO, including Pak-US bilateral military agreement, America did not come to help Pakistan against India which separated the East Pakistan in 1971.
After the end of the Cold War, the US left both Pakistan and Afghanistan to face the fallout of the Afghan war 1. By manipulating the nuclear programme of Islamabad, the US imposed various sanctions on Pakistan.
But, after the 9/11 tragedy, America, again, needed Islamabad's help and President George W. Bush insisted upon Islamabad to join the US global war on terror. Pakistan was not only facing acute financial crisis, but was also depending upon foreign loans, while all the major financial institutes like IMF and World Bank are controlled by America. Besides, Pakistan also faces hostile factor of India. Taking cognizance of all the related-factors, Islamabad decided to join the US war on terror.
Pakistan was also granted the status of non-NATO ally by America because of the early successes, achieved by Pakistan's Army and country's Inter-Services Intelligence (ISI) against the Al-Qaeda militants. Within a few years, when the US-led NATO forces felt that they are failing in coping with the stiff resistance of the Taliban in Afghanistan, they started accusing Pak Army and ISI of supporting the Afghan Taliban. US high officials and their media not only blamed Pakistan for cross-border terrorism in Afghanistan, but also presumed that a plot to attack the US homeland would be prepared in FATA (Tribal areas) where safe-havens of Al-Qaeda exist. They constantly emphasized Pakistan to 'do more' against the militants and continued drone attacks on Pakistan's tribal areas by ignoring the internal backlash in the country.
As part of the US double game, America ignored the sacrifices of the Pakistan's armed forces which had broken the backbone of the Taliban militants through successful Swat and Malakand military operations, while country's primary intelligence agency ISI had arrested renowned Taliban commanders, including other militants and masterminds of Al-Qaeda, namely Abu Zubaida, Khalfan, Abu Hamza Rabia, Mullah Abdul Ghani Bardar etc. In this context, on the one side, American high officials admired Pakistan, while on the other; they continued their blame game against Pakistan's security forces and intelligence agencies.
Meanwhile, on 26th of November 2011, two American Apache helicopters and two F-15 Eagle fighter jets deliberately targeted the two Pakistani posts, situated on Pak-Afghan border at Salala in the Mohmand Agency and martyred 24 Pakistani military personnel indiscriminately.
In the aftermath of the November 26 incident in Mohmand Agency, Pakistan's bold steps such as vacation of the Shamsi Airbase, boycott of the second Bonn Conference and rejection of the US investigation report regarding the deliberate attack on Salala Army check-posts acclerated tension between Islamabad and Washington.
Some American top officials had accused Pakistan-based Haqqani militants behind the well-coordinated attacks in Afghanistan, which occurred on April 15, 2012. US aim was to pressurize Islamabad for restoration of the NATO transit routes.
After the Salala incident, Pak-US war of nerves continued, and it took the relations of both the countries to the point of no return. On July 3, 2012, Defence Committee of the Cabinet permitted NATO supplies across the country to Afghanistan after the then US Secretary of State Hillary Clinton apologized for the killing of 24 Pakistani soldiers by American air strike on Slalala check posts by saying "sorry".
It is mentionable that confused in their goals, sometimes US high officials praised Pak sacrifices regarding war on terror, sometimes, admitted that stability cannot be achieved in Afghanistan without the help of Pakistan, sometimes, threatened Islamabad to abandon the Pakistan-Iran gas pipeline project and sometimes, realized that US wants to improve its relations with Pakistan, but at the same time, they accused Islamabad for safe-havens of militants in the country. While in connivance with India and Israel, America has been continuing its anti-Pakistan activities by supporting militancy in Pakistan and separatism in Balochistan province. Based in Afghanistan, besides supporting separatist elements of Balochistan, American CIA, Indian RAW and Israeli Mossad backed several terrorism-related attacks in Pakistan.
During the tenure of President Barack Obama, differences had also increased between Islamabad and Washington, when hundreds of agents of CIA and Blackwater entered Pakistan under the guise of diplomats to destabilize the country. On January 11, 2011, Raymond Davis who was CIA agent killed two Pakistanis in Lahore. Notably, ISI interrupted covert activities of the American so-called diplomats. ISI thwarted the anti-Pakistan activities of the agents of Blackwater and CIA which had started recruiting Pakistani nationals who were vulnerable. In this respect, with the pre-information of ISI, Pakistan's police and other security agencies arrested a number of secret agents. On many occasions, ISI helped in stopping the clandestine activities of the CIA spies who were displaying themselves as diplomats. On the information of this top spy agency, Pakistan's establishment expelled several American spies operating in the country. On the other side, US withheld $800 million in military aid to punish its army and ISI.
Now, the gulf has been widening in Pakistan-US relations owing to Trump's anti-Pakistan rhetoric.
In his speech on August 21, 2017, while announcing the US new strategy regarding Afghanistan as part of the policy in South Asia, American President Donald Trump, particularly, singled out Pakistan for criticism.
Using tough words against the US ally Pakistan, Trump revived the old blame game of his predecessors Bush and Obama regarding the cross-border terrorism in Afghanistan by saying Washington could "no longer be silent about Pakistan's safe havens for terrorist organizations", and threatened to target the terrorists' sanctuaries in Afghanistan and Pakistan.
Trump stated, "We have been paying Pakistan billions of dollars, at the same time, they are housing the very terrorists we are fighting…that must change immediately."
As regards Pakistan's regional rival India, Donald Trump added, "We appreciate India's important contributions to stability in Afghanistan…We want them to help us more with Afghanistan."
In light of the US new strategy, American Defense Secretary Jim Mattis stated on August 31, this year that he had signed deployment orders for some of the "American reinforcements that are to be sent to Afghanistan." Mattis did not indicate the number of forces. But, he previously pointed out that the Pentagon will send nearly 4,000 additional troops.
In the meantime, by ignoring Islamabad, Defence Secretary James Mattis paid a visit to India and Afghanistan. On September 26, 2017, he met Indian Defence Minister Nirmala Sitharaman and held talks with her in the South Block. Later, Mattis and Sitharaman addressed a joint media conference where Mattis said that the focus was on enhancing the defence relations between the two countries, with the US viewing India as a regional stabilizer in an apparent reference to China—indicating the former having disputes with its maritime neighbours in the South China Sea.
And, during the trip of Secretary of Defense James Mattis to Afghanistan on September 27, 2017, suspected militants unsuccessfully tried to target him in a massive rocket attack at Kabul's Hamid Karzai International Airport, where Mattis, along with NATO Secretary General Jens Stoltenberg, had landed for an unannounced visit to meet with Afghan officials. The Taliban and the Islamic State group (Also known Daesh, ISIS and ISIL) claimed responsibility for the strike. But, two Taliban commanders told NBC News that they had "insiders" in Afghanistan's security bureaucracy that had informed them of Mattis's impending arrival.
At a press conference with Afghan President Ashraf Ghani and Stoltenberg, Mattis said, "If, in fact, this is what they have done, they will find the Afghan Security Forces continuing on the offensive against them in every district of the country right now."
As a matter fact, puppet regime of Afghanistan is also acting upon the double game of America in relation to Islamabad. It could be judged from the latest meeting of Pakistan's Army Chief General Qamar Javed Bajwa who along with the Director General of ISI Lieutenant General Naveed Mukhtar visited Kabul on October 1, this year and talked to Afghan President Ashraf Ghani. During his one day trip, he also met high officials of Afghanistan.
Afghan Ambassador to Pakistan, Dr Omar Zakhilwal termed the meeting between the two leaders as constructive, positive and encouraging. Afghanistan's Presidential office in a statement said, "General Bajwa and Ghani discussed various important issues including security in the region, bilateral relationships, peace and stability, anti-terror efforts, business and transit relationships, and mid-term and long-term relationships between Afghanistan and Pakistan." Ghani marked the meeting as "a new season of relationships between Afghanistan and Pakistan" and said, "Good opportunities of cooperation are being provided and both countries should get the most out of the current situation."
According to a statement of Islamabad, "The Pakistan delegation said…Islamabad is ready to cooperate with Afghanistan in counterterrorism efforts which is a joint threat" and added that "they support the Afghan-owned and Afghan-led peace process."
While, Pakistan's Armed Forces have successfully broken the backbone of the foreign-backed terrorists by the military operations Zarb-e-Azb and Radd-ul-Fasaad which have also been extended to other parts of the country, including Balochistan province and Karachi. Army and ISI have broken the network of these terrorist groups by capturing several militants, while thwarting a number of terror attempts. These operations are obtaining their objectives effectively and rapidly. Peace has been restored in various regions of Pakistan, including Karachi and Balochistan.
But, recent blasts in Balochistan and other regions of the country show that the US-led India, Afghanistan and Israel have again started acts of sabotage to destabilize Pakistan and to damage the China-Pakistan Economic Corridor (CPEC).
However, in the recent past, new wave of terrorism in Pakistan, killed several innocent people, while various terrorist outfits, particularly the ISIL and the affiliated faction of the Tehreek-e-Taliban Pakistan (TTP), the Tehreek-e-Taliban Pakistan Jamaat-ur-Ahrar (TTP-JA also known as JuA) claimed responsibility for these brutal acts. TTP based in Afghanistan has its connections with ISIL and other terrorist organizations and affiliated terror groups, including Baloch separatist elements, and all these outfits are promoting the anti-Pakistan agenda of the foreign entities against Pakistan. As part of the double game, CIA, RAW, Mossad and Afghan intelligence agency, National Directorate of Security (NDS) which are in collaboration, are using these terror outfits in weakening Pakistan and especially Balochistan in order to fulfill the covert strategic aims of the US-led India and Israel against Pakistan, China, Russia and Iran.
These external secret agencies are especially supporting the TTP which is hiding in Nuristan and Kunar provinces of Afghanistan. Reportedly, Mullah Fazlullah led TTP is behind several terror activities inside Pakistan, as the latter has also become center of the Great Game due to the ideal location of Balochistan.
It is of particular attention that before the trip of James Mattis to India, Indian newspaper, Hindustan Times wrote on September 21, 2017, "Tehreek-e-Taliban Pakistan (TTP) is an active card for India in Pakistan and Afghanistan. The US attempts to sell an almost-obsolete aircraft such as the F-16 and the need for India to balance the power of China in Asia is likely to dominate the conversation with Secretary Mattis…Islamabad has insisted that India's role in Afghanistan…complained about the Indian support for the TTP…The RAW-TTP link was publicly revealed in April this year by its former commander, Ehsanullah Ehsan[Who was arrested in Pakistan]. Severing relations with TTP will mean India surrendering an active card in Pakistan and a role in Afghanistan as TTP additionally provides access to certain Afghan Taliban factions. This, together with the Abdul Ghani regime's desire for India's presence and the tested friendship with Abdul Rashid Dostum and his Tajik-dominated 'Northern Alliance', ensures that no solution for peace in Afghanistan can be cobbled together without India's help."
In this context, Maleeha Lodhi—Pakistan's permanent representative to the UN—during her address to the annual the 72nd session of the UN General Assembly said on September 24, this year "India is the "mother of terrorism in South Asia." In her response to the allegations of terrorism levelled against Pakistan by India's External Affairs Minister Sushma Swaraj in her address at the UN General Assembly session, Lodhi remarked, "India is using terrorism as a state policy…Indian spy Kulbhushan Yadav has confessed of committing terrorism in Pakistan…Repeating falsehoods year after year does not and cannot conceal or alter the truth. But in her vitriol she deliberately ignored the core issue of Jammu and Kashmir…Jammu and Kashmir was not a part of India and was recognised by the United Nations and the international community as 'disputed territory…I invite all of you, and the Indian FM, to look at the UN maps…India's military occupation of the State was illegal as the UN Security Council had, in over a dozen resolutions, decided that the dispute must be resolved by enabling the people of Jammu and Kashmir to determine their own destiny through a UN-supervised plebiscite. India has been levelling allegations against Pakistan to divert international attention from the brutalities of Indian forces in held Kashmir…Pakistan wants a resolution of all outstanding issues through talks…Indian Prime Minister Narendra Modi was involved in the killing of Muslims in Gujrat. Hands of several leaders of the ruling party in India are stained with the blood of innocent people…Even minorities in India are not safe."
Nevertheless, besides, Washington, New Delhi and Tel Aviv have, also been weakening Pakistan, because it is the only nuclear country in the Islamic world. They want to shift Afghan war to Pakistan.
Nonetheless, in reaction to the false allegations of the President Trump, Pakistan's civil and military leadership, including almost all the heads of political and opposition parties have severly criticized the US new Afghan strategy.
In this regard, Chairman of Pakistan Tehreek-e-Insaf (PTI) Imran Khan had stated on August 22 and 23, 2017, "Just as India blames Pakistan for the indigenous Kashmiri uprisings when these are a result of its own failed policy of repression in the Indian Occupied Kashmir…So the US again blames Pakistan for its deeply flawed and failed Afghan policy stretching over a decade…We must also reject being made scapegoats for the policy failures of the US and India…The new US policy is aimed at de-nuclearising Pakistan…India's major role in Afghanistan as per Trump administration's new strategy for the region will have adverse impacts on Pakistan…Trump had threatened Pakistan in open words and undermined the country's major contributions towards that war. It seems Trump has no knowledge of this region. He does not know the dynamics of over a decade-old war the US has been fighting in Afghanistan…The Trump's new strategy will further weaken the US government and its economy…If you want peace in Afghanistan, you need Pakistan. More troops and money will not serve the purpose."
According to the statement of Inter Services Publication Directorate (ISPR) issued on August 23, 2017, "Chief of the Army Staff (COAS) General Qamar Javed Bajwa said that Pakistan was not looking for any material or financial assistance from USA but trust, understanding and acknowledgement of our contributions…peace in Afghanistan is as important for Pakistan as for any other country. This he said, while speaking to American Ambassador to Pakistan David Hale who called on Chief of the Army Staff (COAS) at GHQ (Army headquarter) in Rawalpindi."
Pakistan's top political and military leaders on August 24, 2017 offered a stark response to Trump's false accusations in the meeting of the National Security Committee which also includes Army Chief. The Committee said that scapegoating Pakistan will not bring about peace in Afghanistan—the US military should eliminate militants who use Afghan soil to stage attacks in Pakistan. It also called for recognition by the Trump administration of Pakistan's many sacrifices—thousands of civilians and security forces have lost their lives in the country's fight against insurgency and militancy on its own soil. The war on terror has also cost this Islamic nation $120 billion in economic losses. The committee reiterated Pakistan's commitment that it will not allow its soil to be used for violence against any other country—"We expect the same from our neighbors", it said in a reference to Afghanistan and India.
The committee pointed out that Trump's claims of giving billions of dollars in aid to Pakistan were "misleading…that the reimbursements to Pakistan since 2001 only account for part of the cost of ground facilities and air corridors used by the United States for its operations in Afghanistan, rather than any financial aid or assistance." The meeting pledged to continue helping international community to ensure peace in Afghanistan.
Pakistan's Foreign Minister Khawaja Muhammad Asif stated, "Terrorist sanctuaries are present in East Afghanistan. It is from these safe havens inside Afghanistan that terrorist attacks are being launched on Pakistan."
In an interview with the British Broadcasting Company on September 28, 2017, Khawaja Asif remarked, "Blaming "Pakistan for American failures in Afghanistan is not right…US troop surge in Afghanistan will not make any difference…We propose that there should be a political approach and a political solution to this problem, not a military solution…the Taliban have 40 to 45 percent territory of Afghanistan with them, adding that Kabul has no control on that territory…Why would the Taliban need safe havens in Pakistan when they have their own territory, where they can operate freely without any hindrance and problem."
In the connection, taking note of the US new strategy on Afghanistan and South Asia, Pakistan's Foreign Minister Khawaja Asif visited various countries.
In this respect, during his visit to Tehran on August 28, 2017, Foreign Minister Khawaja Asif held detailed talks with Iranian Foreign Minister Dr. Javad Zarif on bilateral relations and the prevailing regional situation, including efforts for peace and stability in Afghanistan. Khawaja Asif said that pursuing the policy of peaceful neighbourhood, Pakistan was committed to further strengthen relations with Iran and to work closely for promoting peace, security and development in the region. In this regard, he expressed satisfaction over increasing engagement between Pakistan and Iran, while emphasizing the need to focus on promoting trade, economic cooperation and connectivity.
Foreign Minister Asif went to Turkey on August 29, 2017 for discussion on the new US Afghan strategy.
Earlier, Asif delayed his meeting with US Secretary of State Rex Tillerson in Washington. The Pakistani government also postponed the visit of Alice Wells, acting assistant secretary of state for South Asian affairs, to Islamabad. Instead of going to the US, Pakistan's foreign minister decided to visit China.
Taking cognizance of the America's double game, Pakistan is preparing a new strategy by reviewing its relationships with the US. In this connection, the meeting of the National Security Committee was, again, held on September 29, this year—chaired by Prime Minister Shahid Khaqan Abbasi. Besides condemning Indian atrocities against the people of Indian Occupied Kashmir and taking note of the Indian violations at the Line of Control in Kashmir, the committee was also informed that the Foreign Minister Khawaja Asif had visited key regional countries, including China, Iran and Turkey to apprise their leadership of Pakistan's perspective on crucial regional and international issues. A statement said, "The committee also reviewed the current developments in the relationship with Afghanistan as well as common avenues for continued cooperation, especially border management and repatriation of [Afghan] refugees." Moreover, the committee expressed its unwavering resolve to keep Pakistan's defence impregnable against all forms of external aggression.
It is noteworthy that like India, puppet regime of Afghanistan also wants to prolong the stay of the US-led NATO forces in that country so as to obtain the Indo-Afghan collective aims against Islamabad even at the cost of the interests of America and other NATO states—by neglecting peace and stability in Afghanistan, which is not being achieved and 16 years war has started backfiring on the ordinary citizens of the US and other NATO countries, who are facing multi-faceted crises. However, New Delhi and Kabul have been manipulating the Trump's anti-Muslim and anti-Pakistan approach. When, the US President Donald Trump met with Afghan President Ashraf Ghani on September 21, 2017 on the sidelines of the annual session of the UN General Assembly, Afghan President Ghani praised President Trump's new strategy in Afghanistan. Ghani stated during remarks at the start of the meeting with Trump, "Since the decision, there's been an immense change on the ground…It's a difference of day and night…A cloud of uncertainty has been lifted, but equally important is your commitment to a political solution at the end of this process."
It is also of particular attention that a leading British defence think-tank, the Royal United Studies Institute (RUSI) said in a report on September 4, 2017, "American President Donald Trump's harsh criticism of Pakistan's role in America and "do more" demand has helped to unite Pakistan's military and civilian leadership in rallying around each other against bullish threats and hostility by the current US administration…Prime Minister Shahid Khaqan Abbasi, Chief of Army Staff General Qamar Javed Bajwa, the Chief Minister of Punjab Shahbaz Sharif and the National Assembly come together in saying that "time was up for the US, its threats and financial blackmail…in order to understand Pakistan, one needs to know three 'As': Allah; America and the Army but "while Allah and the army are still central to Pakistan, it can be argued that America's importance is fading fast".
The report on Pakistan was researched by the International Security Department of RUSI and authored by Kamal Alam, RUSI's scholar on Pakistan: "US President Donald Trump's scathing speech last month singling out Pakistan for giving safe haven to what he called 'agents of chaos, violence, and terror' came as no surprise in Islamabad, which has become accustomed to being made the scapegoat for American failures in neighbouring Afghanistan. Trump is not unique in his criticism of Pakistan; he follows a long line of American officials who have singled out Pakistani support for the Taliban in Afghanistan. Since the speech, Trump also appears to have threatened Pakistan, saying it will get financial aid only after it has fulfilled US demands regarding the war in Afghanistan."
Report elaborated, "Normally, when the US has accused Pakistan of being the major stumbling block towards achieving peace in the region, Islamabad has panicked and a flurry of diplomatic activity has followed to appease American anger and save the country from the coming wrath of sanctions, a block on weapons' sales or worse…This time, however, there seems to be a fundamental switch in Pakistan's response; rather than grovel to US or explain its actions, Pakistan has cancelled two visits by American delegations to Islamabad…Furthermore, it was the turn of US diplomats to engage in the game of seeking appointments with Pakistani officials and to try to explain that Pakistan is still a vital ally of the US. David Hale, the American ambassador to Pakistan, went out of his way since Trump's tirade to meet Bajwa and National Security Adviser Lieutenant General Nasser Khan Janjua."
The RUSI analysis said, "Pakistan has changed, its now "much more confident" due to a massive increase in security led by the army and a revived economy…The successful military operation Zarb-e-Azb has cut the number of terrorist attacks in the country and attracted global praise led by Lieutenant General Patrick Sanders, Commander of Britain's Field Army, who said in May that the army had achieved in Waziristan what the British failed to do in more than 200 years…Britain's Chief of General Staff, General Sir Nicholas Carter, went as far as to say that former Pakistan Army chief Raheel Sharif was his mentor. Following on from a Pakistan Army officer becoming the first non-Westerner to train cadets at the prestigious Royal Military Academy Sandhrust, the Germans and Czech have also asked for Pakistani officers to train their cadets…China's increased cooperation with Pakistan has helped Pakistan gain confidence and 'has eclipsed anything America has had to offer in terms of military and economic assistance', and it's in this background that General Bajwa said Pakistan 'did not need American financial assistance, but instead required its respect or trust…this statement is a significant departure from Pakistan's stance, given the reliance of Pakistan on US military equipment since 1947….the creation of the China-Pakistan Economic Corridor, followed by joint military production, has put Pakistan's standing firmly on the rise. This has been indirectly acknowledged by Foreign Secretary Boris Johnson who, on his last visit to Pakistan, in November 2016, also suggested that UK must be involved in this project. For the first time in its history, Pakistan has also purchased attack helicopters from Russia, which has always been seen as Islamabad's enemy."
The RUSI report concluded: "So, the only significant development to emerge from Trump's public rebuke to Pakistan may well be Washington's discovery that it needs Pakistan more than Pakistan needs the Americans."
It is worth-mentioning that as part of the double game, under Trump's presidency, the US-led India and Israel continue using the terrorist outfits such as ISIS, TTP and other similar groups in destabilizing Pakistan, China and Iran.
It is also because of Trump's flawed strategy in the region, especially against Pakistan that Islamabad has decided to join the Russia-China-led alliance and prefers these major countries over America.
Returning to our earlier discussion, we can conclude that although from the very beginning a gulf existed between Pakistan-US relations, yet American President Donald Trump is widening it due to his political follies.
Sajjad Shaukat writes on international affairs and is author of the book: US vs Islamic Militants, Invisible Balance of Power: Dangerous Shift in International Relations
Email: sajjad_logic¬_pak@hotmail.com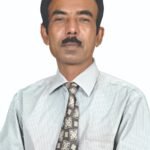 ATTENTION READERS
We See The World From All Sides and Want YOU To Be Fully Informed
In fact, intentional disinformation is a disgraceful scourge in media today. So to assuage any possible errant incorrect information posted herein, we strongly encourage you to seek corroboration from other non-VT sources before forming an educated opinion.
About VT
-
Policies & Disclosures
-
Comment Policy
Due to the nature of uncensored content posted by VT's fully independent international writers, VT cannot guarantee absolute validity. All content is owned by the author exclusively. Expressed opinions are NOT necessarily the views of VT, other authors, affiliates, advertisers, sponsors, partners, or technicians. Some content may be satirical in nature. All images are the full responsibility of the article author and NOT VT.