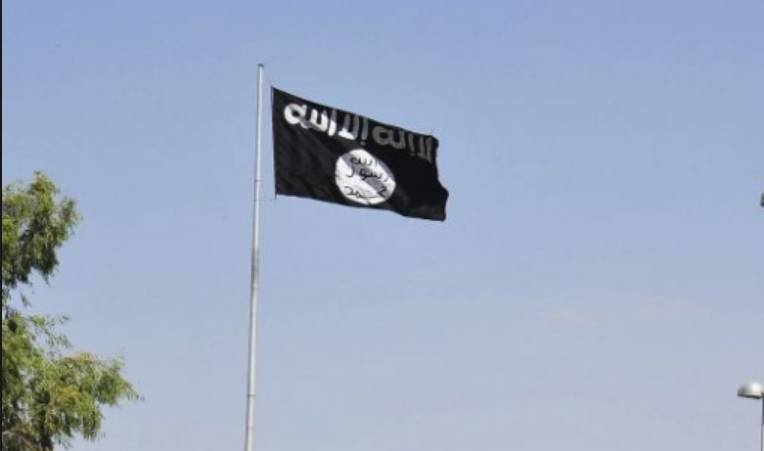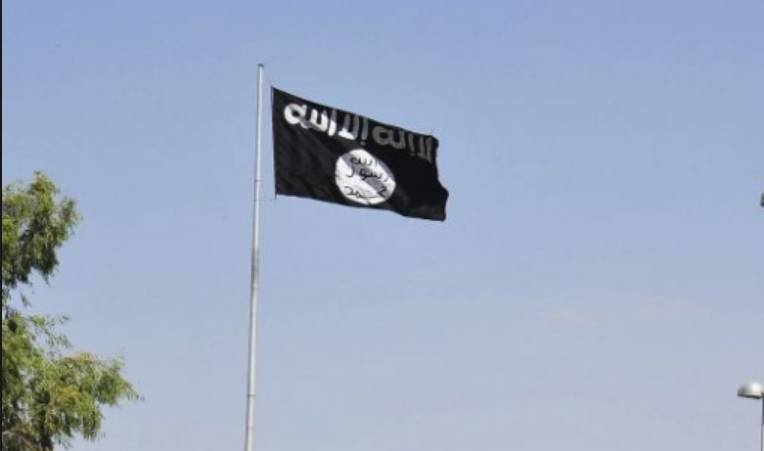 By Sajjad Shaukat for VT
If we take cognizance of related-developments in the world, especially in South Asia and the Middle East, we can note that the Islamic State group (Also known as Daesh, ISIS and ISIL), including its linked terror organizations and similar other outfits are being supported by the US, India and Israel who are the real masters of this militant group. Some European countries like the Great Britain are also following America in this respect.
Well-entrenched in Afghanistan and some Gulf states, these countries' intelligence agencies such as CIA, RAW, Mossad and MI6 are assisting various terror outfits, including Al-Qaeda and particularly ISIL in order to obtain the secret interests of the US-led countries against Pakistan, Syria, Iraq China, Russia, Iran, Turkey, Somalia, Yemen etc. and even Afghanistan which are being destabilized by various forms of terrorism-related assaults which have continued in one way or the other.
US-led double game or secret strategy which is being followed by India, Israel and some Western countries in the modern era is part of the scheme.
In this regard, a news item was published by all the leading dailies of Pakistan on October 8, 2017 regarding the statement of Afghanistan's Former Afghan President Hamid Karzai who, while dismissing criticism of Moscow's ties with the Taliban and echoing Russian claims of American support to the ISIS terrorists, told Voice of America (VOC) that the United States has links with terrorist 'Islamic State', also known as Daesh…Daesh a tool of US…After it [the US] dropped the [mother of all] bomb on Afghanistan, it did not eliminate Daesh…the terrorist group has been supplied weapons by the United States forces…The US Army helicopters and army bases are being used to provide assistance to ISIS terrorists…I do not differentiate at all between Daesh and America…Reports of American assistance to the terrorists are coming from all over the country." (It also includes Karzai's revelations to VOC of April 20, 2017 and Newsweek's report of the same day).
It is notable that in his speech on August 21, 2017, while announcing the US new strategy regarding Afghanistan as part of the policy in South Asia, American President Donald Trump, particularly, singled out Pakistan for criticism. Using tough words against the US ally Pakistan, Trump revived the old blame game of his predecessors George W. Bush and Barrack Obama in relation to the cross-border terrorism in Afghanistan by saying Washington could "no longer be silent about Pakistan's safe havens for terrorist organizations", and threatened to target the terrorists' sanctuaries in Afghanistan and Pakistan.
As regards Pakistan's regional rival India, Donald Trump added, "We appreciate India's important contributions to stability in Afghanistan…We want them to help us more with Afghanistan."
In light of the US new strategy, American Defense Secretary Jim Mattis stated on August 31, this year that he had signed deployment orders for some of the "American reinforcements that are to be sent to Afghanistan."  Mattis did not indicate the number of forces. But, he previously pointed out that the Pentagon will send nearly 4,000 additional troops.
Meanwhile, by ignoring Islamabad, Defence Secretary James Mattis paid a visit to India and Afghanistan. On September 26, 2017, he met Indian Defence Minister Nirmala Sitharaman and held talks with her in the South Block. Later, Mattis and Sitharaman addressed a joint media conference where Mattis said that the focus was on enhancing the defence relations between the two countries, with the US viewing India as a regional stabilizer in an apparent reference to China—indicating the former having disputes with its maritime neighbours in the South China Sea.
Before the trip of James Mattis to India, Indian newspaper, Hindustan Times wrote on September 21, 2017, "Tehreek-e-Taliban Pakistan (TTP) is an active card for India in Pakistan and Afghanistan. The US attempts to sell an almost-obsolete aircraft such as the F-16 and the need for India to balance the power of China in Asia is likely to dominate the conversation with Secretary Mattis…Islamabad has insisted that India's role in Afghanistan…complained about the Indian support for the TTP…The RAW-TTP link was publicly revealed in April this year by its former commander, Ehsanullah Ehsan [Who was arrested in Pakistan]. Severing relations with TTP will mean India surrendering an active card in Pakistan and a role in Afghanistan as TTP additionally provides access to certain Afghan Taliban factions. This, together with the Abdul Ghani regime's desire for India's presence and the tested friendship with Abdul Rashid Dostum and his Tajik-dominated 'Northern Alliance', ensures that no solution for peace in Afghanistan can be cobbled together without India's help."
During the visit of Secretary of Defense James Mattis to Afghanistan on September 27, 2017, suspected militants unsuccessfully tried to target him in a massive rocket attack at Kabul's Hamid Karzai International Airport, where Mattis, along with NATO Secretary General Jens Stoltenberg, had landed for an unannounced visit to meet with Afghan officials. Both the Taliban and ISIL claimed responsibility for the strike. The aim of accepting joint responsibility was to hide the double game of America.
As a matter fact, apart from New Delhi, puppet regime of Afghanistan is also acting upon the double game of America in connection with Kabul and Islamabad. It could be judged from the latest meeting of Pakistan's Army Chief General Qamar Javed Bajwa who along with the Director General of ISI Lieutenant General Naveed Mukhtar visited Kabul on October 1, this year and talked to Afghan President Ashraf Ghani. During his one day trip, he also met high officials of Afghanistan.
Afghan Ambassador to Pakistan, Dr Omar Zakhilwal termed the meeting between the two leaders as constructive, positive and encouraging. Afghanistan's Presidential office in a statement said, "General Bajwa and Ghani discussed various important issues including security in the region, bilateral relationships, peace and stability, anti-terror efforts, business and transit relationships, and mid-term and long-term relationships between Afghanistan and Pakistan." Ghani marked the meeting as "a new season of relationships between Afghanistan and Pakistan" and said, "Good opportunities of cooperation are being provided and both countries should get the most out of the current situation."
According to a statement of Islamabad, "The Pakistan delegation said…Islamabad is ready to cooperate with Afghanistan in counterterrorism efforts which is a joint threat" and added that "they support the Afghan-owned and Afghan-led peace process."
While, Pakistan's Armed Forces have successfully broken the backbone of the foreign-backed terrorists by the military operations Zarb-e-Azb and Radd-ul-Fasaad which have also been extended to other parts of the country, including Balochistan province and Karachi. Army and ISI have broken the network of these terrorist groups by capturing several militants, while thwarting a number of terror attempts. These operations are obtaining their objectives effectively and rapidly. Peace has been restored in various regions of Pakistan, including Karachi and Balochistan.
But, recent blasts in Balochistan and other regions of the country show that the US-led India, Afghanistan and Israel have again started acts of sabotage to destabilize Pakistan and to damage the China-Pakistan Economic Corridor (CPEC).
However, in the recent past, new wave of terrorism in Pakistan, killed several innocent people, while various terrorist outfits, particularly the ISIL and the affiliated faction of the TTP, the Tehreek-e-Taliban Pakistan Jamaat-ur-Ahrar (TTP-JA also known as JuA) claimed responsibility for these brutal acts. TTP based in Afghanistan has its connections with ISIL and other terrorist organizations and affiliated terror groups, including Baloch separatist elements, and all these outfits are promoting the anti-Pakistan agenda of the US-led foreign entities. As part of the double game, CIA, RAW, Mossad and Afghan intelligence agency, National Directorate of Security (NDS) which are in collaboration, are using these terror outfits in weakening Pakistan and especially Balochistan in order to fulfill the covert strategic aims of the US-led India and Israel against Pakistan, China, Russia and Iran.
These secret agencies are especially assisting the TTP which is hiding in Nuristan and Kunar provinces of Afghanistan. Reportedly, Mullah Fazlullah led TTP is behind several terror activities inside Pakistan, as the latter has also become center of the Great Game due to the ideal location of Balochistan.
Besides, Washington, New Delhi and Tel Aviv and some European powers have, also, been weakening Pakistan, because it is the only nuclear country in the Islamic world.  They want to shift Afghan war to Pakistan.
Nevertheless, in reaction to the false allegations of the President Trump, Pakistan's civil and military leadership, including almost all the heads of political and opposition parties have severely criticized the US new Afghan strategy, as its major aims are to divert the attention of the US-led NATO countries from their failures in Afghanistan by making Pakistan a scapegoat and to pacify their public about the 16 years prolonged war in Afghanistan.
Meanwhile, on October 2, this year, about the repeated US demands of do more in the war on terror, Pakistan's Foreign Minister Khawaja Muhammad Asif said "If the US administration exerts more pressure on us, friend countries including China, Russia, Iran and Turkey will stand by our side…Pakistan would refuse to accept, if the US foreign and defence secretaries are coming to dictate us…Now we will do what is in the best interest of our country."
Expressing concern over presence of Daesh in Afghanistan, the foreign minister pointed out that the United States should investigate the terrorist group's activities in that country.
During his a three-day tour to America, on October 4, 2017, Khawaja Asif described as "hollow allegations", the comments by senior US officials and lawmakers that questioned Islamabad's resolve in fighting militancy. Asif made it clear that Pakistan wants cordial relations with US on equality basis.
While speaking at the United States Institute of Peace, Foreign Minister Khawaja Asif said on October 5, 2017, that trust deficit exists between the relations of Pakistan and the US.
Addressing the media after the meeting Pakistan's Foreign Minister Khawaja Asif, US Secretary of State Rex Tillerson remarked, "Not just Afghanistan, but it is the importance of Pakistan and Pakistan's long-term stability as well…We want Pakistan's government to be stable, peaceful….many of the same issues they are struggling inside Pakistan are our issues. However, this statement of Tillerson is also part of the double game, as sometimes, American top officials praise Pakistan's armed forces for the successes achieved against terrorism and sometimes, they blame Islamabad for cross-border terrorism in Afghanistan.
Widening of the gulf between Pakistan-US ties could be judged from the interview of Pakistan's Prime Minister Shahid Khaqan Abbasi to the Arab News, which was published on October 9, 2017. He said, "The days of Pakistan's dependence on the US to meet its military requirements have ended…We have major US weapons systems in our military, but we've also diversified [our arsenal]. We have Chinese and European systems. Recently, for the first time we inducted Russian attack helicopters…US' newly devised policy to include India for peace building in Afghanistan will be detrimental for the region."
Regarding the so-called do more demand of America, addressing the participants on the event of commemorating the Defence Day, Army Chief Gen. Qamar Javed stated on September 6, 2017, "Pakistan has done enough in the war on terror and now it is time for the world to do more…Pakistan has made numerous sacrifices fighting terrorism but today the country is being accused of not doing enough to eradicate the menace."
Referring to Afghanistan, he remarked, "Pakistan has tried to support its neighbouring country beyond its means…But we cannot fight the Afghan war in Pakistan…The international powers should not hold us responsible for their shortcomings."
Without naming the US-led intelligence agencies, Gen. Bajwa reminded the nation and the world that "Pakistan is aware of all the conspiracies against the country and CPEC and its soldiers are ready to sacrifice their lives for the people of Balochistan like people of Balochistan did for Pakistan…they are closely observing those who want to stir unrest in the province."
It is mentionable that on October 3, 2017, US Defence Secretary James Mattis told the Lawmakers, "The United States has reiterated its support for India's opposition to China's One Belt, One Road (OBOR) initiative…the China-Pakistan Economic Corridor (CPEC) a part of which traverses Pakistan-Kashmir."
America's support for India's opposition to the Chinese project was first reflected in the joint statement, issued by the two countries after Prime Minister Narendra Modi's meeting with President Donald Trump in June, this year.
Pakistan strongly dismissed the statement from the American defence chief that the multibillion-dollar road and rail network CPEC which is part of China's 'One Belt, One Road' initiative, passes through a disputed territory, urging the international community to focus on blatant human rights violations and 'heinous crimes' committed by Indian occupation forces in the Indian Occupied Kashmir (IOK), and reminded the US that Washington had also participated in an OBOR summit."
Earlier, a statement from the Chinese foreign ministry also dismissed Mattis' statement, saying that the OBOR initiative was backed by the United Nations and that CPEC was an economic cooperation initiative.
Noting rift in the Pakistan-US ties, Washington sent a high-level delegation to Islamabad led by Lisa Curtis, deputy assistant to the president and National Security Council senior director for South Asia, including American high officials who held talks with Foreign Secretary Tehmina Janjua and Chief of the Army Gen. Qamar Javed Bajwa to repair the relations.
Alice Wells was scheduled to visit Pakistan on August 28, 2017 to follow up on President Trump's policy review of the region, but Pakistan had refused to receive her delegation in what was widely seen as a snub to the US at a time when the relations between the two countries were hitting a new low.
 On October 12, this year, the two sides reviewed the state of play in the relationship in wake of the US strategy on Afghanistan and South Asia and agreed to continue discussions on all matters of mutual interest. American delegation emphasized the importance of reinvigorating the bilateral relationship in order to achieve the common objectives of peace and stability in Afghanistan and the region.
As regards the Middle East, as part of the dual strategy, America and its Western partners have been waging a war against the ISIS. But, CIA and Mossad openly assist this terrorist group and its linked terror outfits in accordance with the covert aims of their countries.
In this respect, Russian TV channel, Russia Today (RT) reported on September 24, 2017  "The Russian Ministry of Defense has released aerial images which they say show US Army special forces equipment north of the town of Deir er-Zor, where ISIS militants are deployed. US Army special units provide free passage for the Syrian Democratic Forces (SDF) through the battle formations of Islamic State (ISIS/ISIL) terrorists…Despite that the US strongholds being located in the ISIS areas, no screening patrol has been organized at them…This could mean that the US military staff feel absolutely safe in the area which is held by the terrorists…All of the images were taken from September 8 to 12. The photos show several Cougar infantry mobility vehicles and Hummer armored vehicles of the US Army Special Forces, according to the Russian MoD data…In this case, securing IS assistance for an unopposed advance of US backed SDF forces could enable the SDF, widely seen as a US proxy, to seize strategically important (and oil rich) territory in Deir ez-Zor that otherwise would soon be retaken by the rapidly advancing Syrian Army. If so, this once again will raise questions as to what the true purpose of US forces– purportedly in Syria to fight IS–actually is. Earlier in September, Russian Defense Ministry spokesman Major General Igor Konashenkov accused the SDF of collusion with ISIS terrorists. SDF militants work to the same objectives as IS terrorists."
According to Global Research Canada (Centre for Research on Globalization), "In other words, ISIS, al-Nusra, and so-called SDF forces are virtually the same thing–US recruited, armed, funded and directed cutthroat killers, waging naked aggression against Syria and its people…The Pentagon's so-called Operation Inherent Resolve so far is silent on Russia's damning evidence…Separately, Syrian Foreign Minister Walid al-Moualem accused Washington of working with its terrorist assets in Syria, including al-Nusra, to undermine Astana peace talks…Russia's Defense Ministry…saying its intelligence revealed US forces together with al-Nusra terrorists tried halting the successful advance of government forces east of Deir Ezzor…Russian airpower smashed their offensive. Sergey Lavrov condemned the US-led coalition for refusing to combat al-Nusra, calling it absolutely unacceptable…According to Russia's Defense Ministry, nearly 90% of Syrian territory held by ISIS is now liberated. Moscow will respond appropriately to any US efforts to impede the campaign to free Syria entirely from control by terrorists."
And President Barack Obama who had stated during his first election that he would rectify the blunders, committed by his predecessor in the name of war on terror—continued the same in their worst form to secure the illegitimate interests of Israel. Obama-led Administration went on with various techniques of ruthless terror and extrajudicial killings of the innocent persons through illegitimate drone attacks—assisting undemocratic forces, toppling the elected government in Egypt, and like Iraq, creation of more collapsed states such as Libya, Yemen and Syria which opened the doors for Al-Qaeda and ISIS.
If the double game of President Bush franchised Al-Qaeda on global level, President Obama's dual policy franchised both Al-Qaeda and ISIS as part of the anti-Muslim campaign and left no stone unturned in advancing the agenda of the Zionists, Israeli lobbies and the neoconservatives in the pretext of global war on terror. Secretly, Obama authorized CIA to create ISIS. His perennial covert support to the Israeli atrocities on the Palestinians, silence over the supply (Smuggling) of oil by ISIS to some European countries whose governments have also not taken action against those companies which were exporting oil from the ISIS-controlled regions of Iraq, including CIA-assisted Al-Qaeda (Al-Nusra Front) and ISIS militants to topple the Syrian President Bashar al-Assad's regime might be cited as instance. Thus, the Middle East was deliberately thrown in worst form of terrorism and civil wars.
It is of particular attention that RT and VT have shown proof of deliberate smuggling of oil by ISIS to some European countries and supply of weapons by the US-led entities to the ISIS militants and medical treatment of the ISIL terrorists in the Israeli hospitals.
It is mentionable since September 2015, unexpected developments such as Russian successful airstrikes on ISIS targets in the northern Syria and Israeli-occupied Golan Heights, its coalition with Iran, Iraq, Syria and Lebanon-based Hezbollah in support of Syrian President Assad, US Defense Department's announcement to abandon the goal of training the Syrian rebels, retreat of the CIA-supported rebels and mercenaries after their failure to topple the Assad government, proving links of Al-Qaeda (Al-Nusra Front) and ISIS with America and Israeli—demoralization of the ISIS terrorists and the rebels who are on flee—after the Russia-led coalition reoccupied several territories in Iraq and Syria clearly proved supremacy of military power of Moscow over the US and Western powers (NATO) which were fighting useless war to secure the illegitimate interests of Israel. Thus, Putin also exposed the sinister designs of the US-led West.
It is also of particular attention that the ISIS has conducted terrorism-related assaults in Syria, Iran, Iraq, Turkey, Pakistan, Bangladesh, Afghanistan and Indonesia and elsewhere in the World. But, it has not targeted Israel. In this connection, British newspaper, Independent wrote on April 25, 2017, "Former Defense Minister of Israel Moshe Ya'alon stated Isis-affiliated fighters apologized after launching an attack on Israeli soldiers last November."
It is noteworthy that the pro-American rulers of Arab countries and those of some other Islamic countries are trying to protect their kingdoms, Sheikhdoms and governments by giving priorities to the Israeli global dominance at the cost of their own peoples by acting upon the American-led policy of divide and rule—on the ethnic and sectarian basis. Creation of the NATO-like alliance by the US-backed Saudi Arabia, which only includes the Sunni-countries against Iran and Yemen, might be noted as example.
Nonetheless, since 2015, several false flag terror attacks in Europe and the US, were, in fact, arranged by Mossad in connivance with some CIA operatives and ISIS terrorists to increase anti-Muslim phenomena in the West—now, more resentment is found against the US-led West, and even the moderate Muslims are likely to join the militants. Another aim, especially of Mossad is to radicalize the Muslims against the Western Christians and the latter against the former.
It is what Washington and Tel Aviv want. However, this could result into revolts against these Muslim rulers or civil wars. And President Trump who has manipulated these terror assaults continues his anti-Muslim policies to advance the agenda of Tel Aviv and Zionist Jews including that of the fundamentalist party BJP-led by Indian Prime Minister Modi.
Notably, under the title, "Tentacles of terror: destruction of so-called caliphate won't diminish IS threat", David wrote in The Sydney Morning Herald on August 4, 2017, "It is a reminder that even as the so-called caliphate is broken up across Syria and Iraq, two years of acting as a quasi-nation has given IS capabilities, experience, ambition and influence that will roll on–in one form or another–for years…Then there was an Islamic State era in which the remnants of al-Qaeda splinter groups–too extreme ironically for the parent organisation that had murdered thousands of people–seeded a group that opportunistically filled the vacuum left by the Syrian civil war and then did a smash-and-grab on a weak, sectarian Iraq. It focussed its efforts on building its caliphate but, after the…punitive attacks on the West…Whatever form IS takes next, it will include battle-trained, experienced and desensitised jihadists who are well-networked…IS' loss of territory wouldn't necessarily stop them from inspiring attacks from abroad or guiding them remotely…Not only have southern Philippines groups pledged allegiance to IS, but IS leader Abu Bakr al-Baghdadi has returned the nod, giving the groups a significant brand and imprimatur. In the fight for the city of Marawi, locals are using tactics straight from the IS playbook…IS money is pouring into the area…New terrorism laws and the debate that has accompanied them had created a sense that Muslims were being targeted and marginalized."
In this context, the Daily Mail Online reported on February 22, 2015, "The terrifying rise of ISIS…tentacles now reach from Algeria to Afghanistan…ISIS began as Al-Qaeda in Iraq in 2004 and militants had just 1,000 soldiers, but it has grown to more than 30,000…Reach of ISIS now spans Middle East and northern Africa, with only the Mediterranean sea separating from Europe…Terrorist groups around the world now pledging allegiance to Islamic State as groups seize destabilised countries…Experts say ISIS' control in Libya could create potential 'disaster scenario' and coalition airstrikes are fueling the militants' manipulative propaganda ISIS has 31,500 loyal fighters according to CIA, but estimates place this far higher at around 200,000 militants."
An online report of Pakistan disclosed, "There is no official confirmation of the presence of ISIS in Pakistan; however the top world intelligence agencies like RAW, CIA and MI6 are supporting ISIS in Afghanistan which has its impact on Pakistan too. We also understand that Afghanistan, India and USA would endeavour to snoop into Balochistan in order to sabotage CPEC for which an ingress would be needed by ISIS into Pakistan. The trend of ISIS targeting young people is a global phenomenon that is likely to persist…about 5000 westerners have traveled to Iraq and Syria (many via Turkey) to join ISIS. Of these, more than 500 have come from US, at least 1000 from UK and more than 3500 from France and rest of Europe (according to estimates from authorities in these countries). What has ISIS actually done on ground, destroyed Iraq, Libya and Syria, badly damaging unity of Islamic World. Whom are they serving and for what purpose; has ISIS ever launched an attack against Israel; their real masters? Pakistan has successfully flushed out the terrorism from its soil and there is no footprint of ISIS physically. The organization has centered itself in Afghanistan's Northern Region, bordering with Pakistan. Pakistan has taken serious steps to strengthen the security and management of the Pak Afghan border. ISIS is using a different strategy i.e. targeting the educated youth of Pakistan through internet."
It worth-mentioning that Lieutenant-Colonel Ralph Peters (R) who served as the Deputy Chief of Staff for Intelligence, within the US Defence Department, with numerous essays on strategy for military journals is the architect of infamous 2006—New Middle East map and is an advocator for the disintegration of Muslim states on sectarian and religious lines. His map shows a number of Islamic countries including Pakistan as truncated. While writing in the June 2006 issue of The Armed Forces Journal of the US, he had suggested Washington about the creation of a "Greater Balochistan" which would integrate the Baloch areas of Pakistan with those of Iran—and the Frontier Province (Khyber Pakhtoonkhwa) should be incorporated into Afghanistan—fragmentation of Iraq, Syria and Yemen.
Undoubtedly, we can conclude that the US, India and Israel are the real masters of the ISIS, who are using its terrorists and those of the similar militant outfits as strategic assets in South Asia and the Middle East.
Sajjad Shaukat writes on international affairs and is author of the book: US vs Islamic Militants, Invisible Balance of Power: Dangerous Shift in International Relations
Email: sajjad_logic_pak@hotmail.com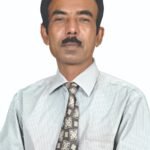 ATTENTION READERS
We See The World From All Sides and Want YOU To Be Fully Informed
In fact, intentional disinformation is a disgraceful scourge in media today. So to assuage any possible errant incorrect information posted herein, we strongly encourage you to seek corroboration from other non-VT sources before forming an educated opinion.
About VT
-
Policies & Disclosures
-
Comment Policy
Due to the nature of uncensored content posted by VT's fully independent international writers, VT cannot guarantee absolute validity. All content is owned by the author exclusively. Expressed opinions are NOT necessarily the views of VT, other authors, affiliates, advertisers, sponsors, partners, or technicians. Some content may be satirical in nature. All images are the full responsibility of the article author and NOT VT.