A Chinese kindergarten run by a US-listed group is under investigation after claims of sexual molestation and needle marks on children. Parents say their children were stripped naked, given unknown "white pills" and "brown syrup".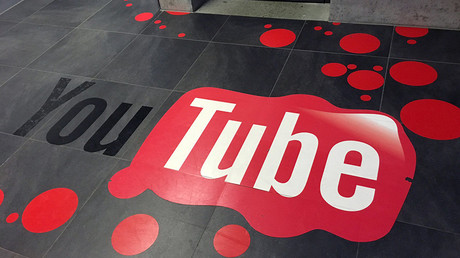 YouTube cracks down on disturbing content featuring children after backlash
The scandal broke out at the nursery in Beijing's eastern suburb of Guanzhuang. The incidents were reported in two groups; each had some 25 children aged from 2 to 6. The kindergarten is run by RYB Education Institution, which is currently listed on the New York Stock Exchange.
Several parents found needle marks on her children's bodies, Caixin media group, which initially reported the story, said on Thursday.
Medical examination of eight children confirmed that the injuries were indeed caused by needles, Guanzhuang police later said.
Apart from needles, children were given "white tablets and a brown syrup," a group of parents who staged a protest outside the nursery, told Caixin, adding that they had no idea what these substances were. "Disobedient students were also forced to stand naked or were locked up in a dark room at the kindergarten," one parent said.
One father claimed that "his child said had taken two white pills after lunch, and slept after eating the pills," CCTV reported.
Chinese media reported saying that there were incidents when a naked adult male conducted "medical check-ups" on unclothed children. "If there is no explanation, I'm not sending my child here anymore. I will come over every day until they respond," a father, named Li, told AP.
According to the South China Morning Post, the kindergarten where the scandal broke has tuition fees of about 5,000 yuan (US$750) a month, which is "about half of the average monthly salary in the city." 
Later on Thursday Chinese media cited a local education official who said that at least three teachers at the nursery had been suspended. Police have already launched a probe into alleged child abuse and obtained security footage for the investigation. "Recent child abuse cases in kindergartens have greatly harmed the victims and their families and brought serious consequences. They exposed problems in the management of kindergartens," the Chinese Education Ministry said later on Friday, as cited by Xinhua.
RYB apologized "for the serious anxiety this matter has brought to parents and society" in a statement on its website.
"We are currently working with the police to provide relevant surveillance materials and equipment; the teachers in question have been suspended and we are co-operating with the police investigation," it added.
Beijing-based RYB Education was founded in 1998 and made its debut on the New York Stock Exchange (NYSE) in September this year. It operates some 1,300 daycare centers and nearly 500 kindergartens in 300 Chinese cities, according to the data from its website.
This is not the first case of sexual abuse to have allegedly happened in RIB Education facilities. In 2015, two teachers were found guilty of physically abusing children at one of its kindergartens in the city of Siping in eastern China.