Lisa Bloom—daughter of Gloria Allred, the Jewish attorney who represented Tiger Wood's mistresses Rachel Uchitel and porn star Joslyn James—has once again proved that the so-called feminist movement is essentially a Jewish project, and that project is only for the dumb Goyim.
Bloom styles herself as a feminist lawyer who is only interested in doing the right thing. But Bloom's ideology came to an abrupt end when she stood up to defend Harvey Weinstein against sexual allegations.
But that's not all. She specifically sought to line up pay days for women accusing Donald Trump of sexual misconduct. All right. I get it. Trump is a womanizer and is almost certainly guilty of sexual misconduct.
But why didn't Bloom seek to line up pay days for the women who have been raped by Harvey Weinstein? Why was she willing to build a case for the Hollywood mogul who has been called "a god" by Meryl Streep?[1] Didn't she listen to the Gutierrez/Weinstein tape, where Weinstein admitted that she groped the Italian model? Here's a short version of the conversation:
Gutierrez: Why yesterday you touched my breast?
Weinstein: "Oh, please. I'm sorry. Just come on in. I'm used to that."
Gutierrez: You're used to that?
Weinstein: Yes, come on in…I'm a famous guy.
Harvey Weinstein: I'm telling you right now, get in here.
AG: What do we have to do here?
HW: Nothing! I'm gonna take a shower, you sit there and have a drink. Water.
AG: I don't drink.
HW: Then have a glass of water.
AG: Can I stay on the bar?
HW: No, you must come here now.
AG: No.
HW: Please?
AG: No, I don't want to.
HW: I'm not doing anything with you, I promise. Now you're embarrassing me.
AG: I know, I don't want to. I'm sorry, I cannot.
HW: No come in here.
AG: No, yesterday was kind of aggressive for me.
HW: I know.
AG: I need to know a person to be touched.
HW: I won't do a thing.
AG: I don't want to be touched.
HW: I won't do a thing, please… Don't embarrass me in the hotel, I'm here all the time. Sit with me, I promise.
AG: I know, but I don't want to.
HW: Please sit there, please. One minute I ask you.
AG: No, I can't.
HW: Go to the bathroom.
AG: Please, I don't want to do something I don't want to.
HW: Go to the bath… hey, come here. Listen to me.
AG: I want to go downstairs.
HW: I'm not going to do anything, you'll never see me again after this. OK? That's it. If you don't – if you embarrass me in this hotel where I'm staying at.[2]
How can Bloom get away with these brute facts? Can she just escape them by simply saying that she didn't know about Weinstein's sexual history? Didn't Harvey tell her explicitly that she had sex with Hollywood actresses while he was still married? Weinstein told Bloom:
"Look I'm a famous movie producer, everyone wants an Academy Award, I can really help their careers."
Bloom responded: "Wait, wait, wait, Harvey, you're married. Are you saying you had sex with these women while you were married?" Weinstein: "Yes, Lisa, that's exactly what I'm saying." Bloom: "You're cheating on your wife, right?" Weinstein: "Well, yeah, Lisa, this is Hollywood and this is what happens."[3]
And now she is saying that she didn't know about Weintein's sexual adventure? And if that is true, why did she offer Rose McGowan money in order to portray Weinstein in a positive light? Why was she trying to corner Ronan Farrow so that he could reveal information about Rose McGowan to her? According to McGowan herself, Bloom offered her six million dollars in order to stay quiet about the rape charge and to just say that "Harvey changed" for good.[4]
Bloom, of course, denied the claim. But there is more to Bloom than meets the eye and ear. She was not and has never been prepared to follow her ideological pursuit consistently. As has been reported:
"Bloom's efforts included offering to sell alleged victims' stories to TV outlets in return for a commission for herself, arranging a donor to pay off one Trump accuser's mortgage and attempting to secure a six-figure payment for another woman who ultimately declined to come forward after being offered as much as $750,000, the clients told The Hill…
"Bloom, who has assisted dozens of women in prominent harassment cases and also defended film executive Harvey Weinstein earlier this year, represented four women considering making accusations against Trump last year. Two went public, and two declined.
"In a statement to The Hill, Bloom acknowledged she engaged in discussions to secure donations for women who made or considered making accusations against Trump before last year's election."
There is no way for Bloom to explain this vital contradiction. The only way she was able to lure women to testify against Trump and then support Weinstein at the same time is because she is living under the feminist ideology, which we all know by now is essentially Jewish and subversive. E. Michael Jones and I have discussed these issues in the past.
---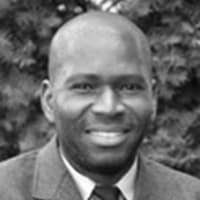 ATTENTION READERS
We See The World From All Sides and Want YOU To Be Fully Informed
In fact, intentional disinformation is a disgraceful scourge in media today. So to assuage any possible errant incorrect information posted herein, we strongly encourage you to seek corroboration from other non-VT sources before forming an educated opinion.
About VT
-
Policies & Disclosures
-
Comment Policy
Due to the nature of uncensored content posted by VT's fully independent international writers, VT cannot guarantee absolute validity. All content is owned by the author exclusively. Expressed opinions are NOT necessarily the views of VT, other authors, affiliates, advertisers, sponsors, partners, or technicians. Some content may be satirical in nature. All images are the full responsibility of the article author and NOT VT.