Health Editor's Note: You may feel that something is wrong with your health, you do not feel like your usual self, or you are having strange signs and symptoms. Instead of turning to an Internet search engine, to type in those signs and symptoms and read every imaginable non-medical comment, you should be able to talk/meet with someone who knows you, knows how your healthy body should function, knows about any and all diseases/conditions that humans may develop, knows how to find changes in normal health, and can form a plan to get you back on track to your healthy self. 
While we will not have confidence in our government leaders, who change at the whim of electors and most often have no clue what their "job" is, we should be able to turn, with full confidence, to that person who will be able to help us to stay healthy….our doctor.  Confidence in those who deliver health care has declined in a parallel downward trend along with those who determine our governmental needs. 
Ethics should drive the medical community, but we see that it may not.  For instance, look at the horrific case of Larry Nassar, the former USA Gymnastics team doctor who sexually abused so many girls in his care.  He also worked at Michigan State University as an associate professor and doctor to the gymnastics and women's crew teams. Although MSU officials, were notified of his actions, they looked the other way.  This has resulted in the female president of MSU stepping down from her 30 year job. This is only one example of how ethics/medical ethics have failed to be addressed by the medical profession. 
Why will the U.S. not address national healthcare? If we had healthcare delivered to all, despite his or her ability to pay, maybe the charges of healthcare being so expensive, because of physician fees, would alleviate some of the distrust of doctors. 
Now our U.S. Secretary of Health and Human Services job has been given to Alex Azar, a former president of Eli Lilly USA until his resignation in January 2018. Under his reign at Eli Lilly, the price of insulin, including Humalog,  the antipsychotic, Zyprexa, have increased. Instead of drugs becoming cheaper, after going off-patent, the prices rose. While Azar is not a doctor, he will make decisions that will greatly affect healthcare of Americans. How can someone who worked for big pharma, be trusted to make healthcare decisions for us? 
When you are ill and need help beyond Mom's chicken soup or a scarf tied around a sore throat, you should be able to trust that the person who you will see will only work to help you heal and not be focused on how much you can be charged for that service…..Carol   
Do You Trust the Medical Profession?
A growing distrust could be dangerous to public health and safety.
By Dhruv Khullar  Jan. 23, 2018   New York Times
Trust, in each other and in American institutions, is vital for our social and economic well-being: It allows us to work, buy, sell and vote with some reasonable expectation that our behavior will be met with fairness and good will.
But trust has been declining for decades, and the most tangible and immediate damage may be to public health and safety. Mistrust in the medical profession — particularly during emergencies like epidemics — can have deadly consequences.
In 1966, more than three-fourths of Americans had great confidence in medical leaders; today, only 34 percent do. Compared with people in other developed countries, Americans are considerably less likely to trust doctors, and only a quarter express confidence in the health system.
During some recent disease outbreaks, less than one-third of Americans said they trusted public health officials to share complete and accurate information. Only 14 percent trust the federal government to do what's right most of the time.
Less Likely to Engage in Healthful Behaviors
Trust is the cornerstone of the doctor-patient relationship, and patients who trust their doctors are more likely to follow treatment plans. One study found that nearly two-thirds of patients with high levels of trust always take their medications, but only 14 percent of those with low levels of trust do.
Another study found that trust is one of the best predictors of whether patients follow a doctor's advice about things like exercise, smoking cessation and condom use. Mistrust can lead people to skip the flu shot or forgo the measles vaccine for their children —  with potentially serious consequences for individual patients and the broader population.
Trust is also critical for patient satisfaction, and makes it more likely that patients keep seeing the same doctor — which can have other positive effects, like fewer emergency department visits.
There are large disparities in trust along socioeconomic and racial lines (often for good reason), and building trust among vulnerable and marginalized patients may be particularly important.
For patients with H.I.V., for instance, trust in medical providers is associated with a higher likelihood of taking antiretroviral drugs, better reported mental and physical health, more clinic visits, and fewer emergency department visits. States with higher levels of social trust tend to have lower rates of late H.I.V. diagnoses — after the disease has progressed — partly because people feel more comfortable seeking care and getting tested.
Stifling Innovation
Low levels of trust can hurt innovation. We think of medical innovation as being driven by doctors, scientists and entrepreneurs, but patients play an important role, too. They must be willing to try new treatments and technologies for them to spread, but are unlikely to do so if they don't trust in the therapy's effectiveness or the prescriber's motives.
One study found that for cancer patients considering experimental chemotherapy, trust in their physician was one of the most important reasons they enrolled in a clinical trial — on par with the belief that the treatment would be effective.
Today, in the era of wearable devices and electronic health records, trust that personal data will be kept secure and private — and that such technologies are useful — remains a barrier to greater acceptance and use. Despite millions of dollars being poured into telemedicine, Americans are still much less likely to trust diagnoses made remotely than those made in person.
Responding to Epidemics
Perhaps most concerning is evidence that low levels of trust can weaken the ability of governments and public health agencies to respond to epidemics. A recent study suggests that Ebola spread more widely and persisted longer than it otherwise would have if there were higher levels of institutional trust.
Researchers surveyed people in Liberia about their knowledge of Ebola, about how much they trusted the government, and how likely they were to take recommended precautions against Ebola. These precautions included adopting safe burial practices; abiding by restrictions on travel, social gatherings and curfews; keeping a bucket of chlorinated water at home; and avoiding physical contact with those displaying symptoms.
People who didn't trust the government were much less likely to take recommended precautions. They weren't less well informed about Ebola, nor did they hold more erroneous beliefs. They just trusted less.
Can Trust Be Rebuilt?
Trust, of course, requires trustworthiness. Waning trust in the health system is partly a result of the sometimes well-founded public perception that its key players pursue profits at the expense of patients. (The United States is the only wealthy advanced nation that has not committed to universal health care.)
But there are steps medical leaders and public health officials can take to show they deserve to be trusted. People's trust depends fundamentally on three questions: Do you know what you're doing? Will you tell me what you're doing? Are you doing it to help me or help yourself?
Clear, transparent communication and a history of fulfilled trust are important, and health care providers can also build trust by disclosing conflicts of interest; creating expectations for long-term relationships; and promoting shared interests and smaller power differences with patients. Giving patients easier access to their medical notes, for instance, may help them feel more in control of their care and increase trust in their providers — especially for vulnerable populations.
Many patients have also traditionally been wary of the motives and methods of medical research. Partnering with patients and communities to give them greater say in the goals, design and dissemination of research can help ease a sense that research is being conducted "on them" instead of "with them."
More engagement between individual patients and physicians through collaborative endeavors may have the added benefit of capitalizing on a paradox of Americans' trust: We're highly trusting of our own doctors and generally satisfied with our own care, but we distrust medical leaders and the health system as a whole.
Governments should also consider using trusted spokesmen and spokeswomen during crises. In a disease outbreak caused by bioterrorism, for example, Americans are more likely to trust information coming from the Centers for Disease Control and Prevention than the Department of Health and Human Services or the F.B.I. Demonstrably false statements from high-level government officials can have lasting consequences for Americans' trust in institutions.
All institutions are imperfect, and some are plainly corrupt. A degree of skepticism is inevitable and important. But when doubt becomes pervasive, it can erode the glue that binds society together, and the medicine that keeps us healthy.
Dhruv Khullar, M.D., M.P.P., is a physician at NewYork-Presbyterian Hospital and a researcher at the Weill Cornell Department of Healthcare Policy and Research. Follow him on Twitter at @DhruvKhullar.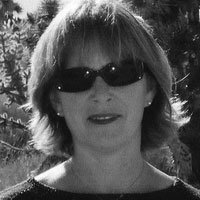 Carol graduated from Riverside White Cross School of Nursing in Columbus, Ohio and received her diploma as a registered nurse. She attended Bowling Green State University where she received a Bachelor of Arts Degree in History and Literature. She attended the University of Toledo, College of Nursing, and received a Master's of Nursing Science Degree as an Educator.
She has traveled extensively, is a photographer, and writes on medical issues. Carol has three children RJ, Katherine, and Stephen – one daughter-in-law; Katie – two granddaughters; Isabella Marianna and Zoe Olivia – and one grandson, Alexander Paul. She also shares her life with her husband Gordon Duff, many cats, and two rescues.
ATTENTION READERS
We See The World From All Sides and Want YOU To Be Fully Informed
In fact, intentional disinformation is a disgraceful scourge in media today. So to assuage any possible errant incorrect information posted herein, we strongly encourage you to seek corroboration from other non-VT sources before forming an educated opinion.
About VT
-
Policies & Disclosures
-
Comment Policy
Due to the nature of uncensored content posted by VT's fully independent international writers, VT cannot guarantee absolute validity. All content is owned by the author exclusively. Expressed opinions are NOT necessarily the views of VT, other authors, affiliates, advertisers, sponsors, partners, or technicians. Some content may be satirical in nature. All images are the full responsibility of the article author and NOT VT.