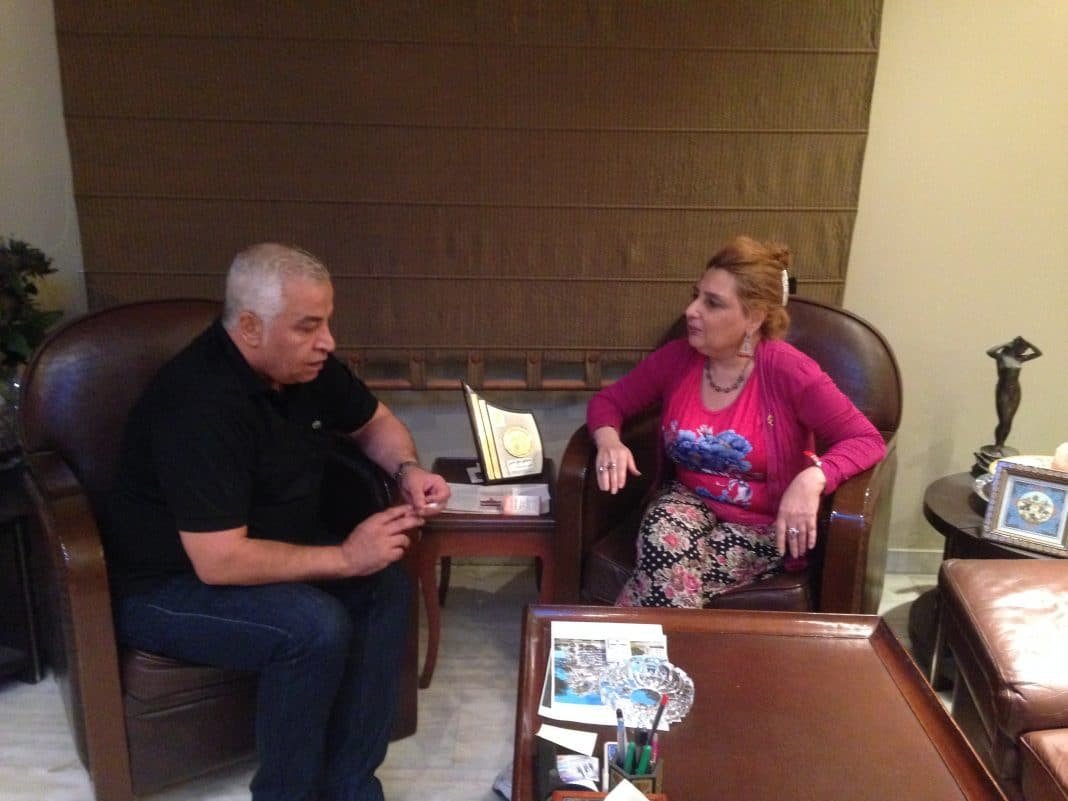 Nahed Al Husaini
VT Bureau Chief Damascus
 Hot debate and a tailored communique  
Sochi Syrian national congress, embracing Syrian government representatives, and supposedly a rainbow of opposition parties, agreed on forming a 150 strong constitutional committee to review the constitution, and the final communique, which mostly supports the viewpoint of the Syrian Government, will be debated in the upcoming Geneva meeting.
Over 1,393 delegates, representing various groups of Syrian society, participated in the talks. The aim is to lay the foundation for a peaceful future for the war-torn country; the delegates are expected to begin work on a new constitution and discuss reconciliation in Syria.
The Congress is sponsored by Russia, Turkey and Iran, the leaders of the three countries having agreed to the all-Syrian Congress in November. The main goal of the meeting is to gather "delegates from various political parties, internal and external opposition, ethnic and confessional groups at the negotiating table," Russian President Vladimir Putin said at the time.
UN special envoy to Syria said there were heated discussion during the Congress, but added it's a completely normal occurrence during democratic negotiations. The new panel is perceived to be a valuable contribution to the Geneva process – "the political settlement under the auspices of the UN [and] in accordance with Security Council Resolution 2254," Staffan de Mistura underlined.
Moscow expects de Mistura and the UN to take practical steps to implement the decisions taken at the Sochi Congress, and to actively participate in the drafting of a new constitution for Syria, Russia's Foreign Minister Sergey Lavrov told reporters. "We are not trying to look into the future now. We've agreed today that the results of the Congress are presented to the UN in hope that they will stimulate the Geneva process," Lavrov said.
Lavrov brushed off criticism "from Paris, Washington and several other capitals" that the Congress is not representative enough. He pointed out that unlike the recent Group of Five (France, Jordan, Saudi Arabia, the UK and US) meeting in Paris, the Sochi platform was open to all to participate in and included "observers from all permanent UN Security Council members, all Syria's neighbor states, from other Arab countries and Kazakhstan as a host country."
The Constitutional Committee will also include delegates from those groups who did not attend the Sochi gathering for whatever reason, Lavrov said. "Obviously, no one expected that it'll be possible to gather representatives of absolutely all groups of the Syrian nation – both loyal to the government, neutral and opposition. The fact that two-three groups could not participate should not be seen as a tragedy," Russia's top diplomat stated.
US Reshuffles the cards as FBI digs the dirt  
During the hustle and bustle of the Sochi Congress, the US Treasure imposes sanctions on Russian top officials and Oligarch close to President Vladimir Putin.
114 senior political figures with close ties to Russian President Vladimir Putin, including his chief spokesman, Dimitry Peskov, Foreign Minister Sergey Lavrov and Prime Minister Dimitry Medvedev.
96 oligarchs with a net worth of $1 billion or more, including the aluminum magnate Oleg Deripaska, Chelsea football club owner Roman Abramovich and the media and tech magnate Alisher Usmanov.
What's the point of this? I don't understand," Putin said. "But this is of course an unfriendly act. It complicates already complicated Russia-US relations and harms international relations in general. Those who engage in this are basically engaged in their own domestic politics. They are trying to attack their elected president."
However, he added that "we have heard about some other secret list, containing other names, so we need to look and see what is going to happen."
Russia's involvement in President Trump's election campaign is being tracked by the FBI which is currently opening its classified dossiers to sever US-Russian relations, and depict Trump as Moscow's agent, and more to come.
The clash of the titans
Syrian MP Dr Nabil Toumeh told VT "the Titans race to make havoc in our region, by using weak excuse to prevent the undeveloped countries from making a progress. They want to topple stable regimes under the banner of democracy, raise floating and attractive ideas about freedom, and prevent us from possessing any strategic weapon or scientific technology."
The owner of Al Azmenah private media Organization said "All are involved: the Russian bear, The Chinese dragon, the British spider, the French etiquette, and finally the American scorpion, which is the most dangerous one of all."
"All players want to achieve victory at the expense of the bloodshed and carnage in the third world countries that aspire to independence from foreign hegemony," Toumeh added.
Those Titans are fighting on our land, and within our borders. We are paying the price of their deadly clashes that deepen the quandary and agony of our people, do we realize this Truth?"  The Syrian MP exclaimed.
VT Intel says that this clash on the Syrian land will develop and escalate in the coming months, and the great battle is approaching, in which so many lives would be spared. We must take a deep breath from now on to get a grip on the events.
Nahed is VT Damascus Bureau Chief. She is a member of the American Institute for Middle East Strategic Studies (USA) and serves as Assistant Director of the Arab-American and Muslim Congress (Detroit, USA). She has a Diploma in English Literature from Damascus University (1987).
She's also been a reporter for Turkish newspaper Aydinlik, Special Coordinator for Arab-Armenian International Law Assembly, Correspondent for Qatari News Agency, Al Ayam news Paper in Bahrain, Al Liwaa in Lebanon, Correspondent for Petra News Agency in Jordan, correspondent for the Associated Press in USA, and worked as a freelance journalist for CBS, ABS and CNN in Syria. She is fluent in both English and Arabic.
ATTENTION READERS
We See The World From All Sides and Want YOU To Be Fully Informed
In fact, intentional disinformation is a disgraceful scourge in media today. So to assuage any possible errant incorrect information posted herein, we strongly encourage you to seek corroboration from other non-VT sources before forming an educated opinion.
About VT
-
Policies & Disclosures
-
Comment Policy
Due to the nature of uncensored content posted by VT's fully independent international writers, VT cannot guarantee absolute validity. All content is owned by the author exclusively. Expressed opinions are NOT necessarily the views of VT, other authors, affiliates, advertisers, sponsors, partners, or technicians. Some content may be satirical in nature. All images are the full responsibility of the article author and NOT VT.