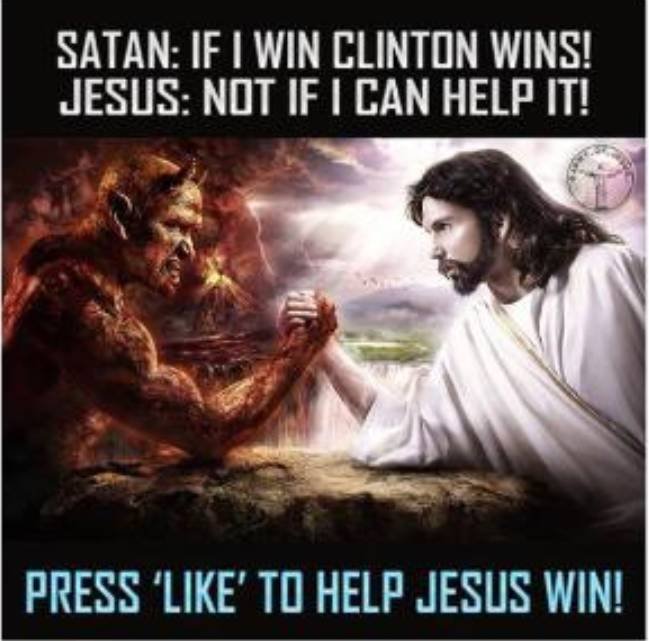 …by Gordon Duff, Senior Editor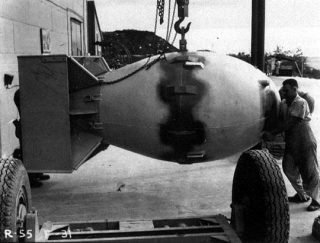 [ Editor's Note: We have been waiting for someone to drop the bomb in the "election interference"story, especially for Russia to do it. But they did not, nor would a soul in the US despite the huge funding of investigative journalism, think tanks, and so-called public interest groups. There is only VT, so here we go.
Everything that the US is accusing Russia of doing, we have been doing, and to any and every country we chose to do it, and for any damn reason that we choose. We even did away with the term "pursuing our national security interests" with "pursing our interests", which we could interpret any way we wanted.
What is the difference you ask? Well, the former is basically a defensive concept, and the latter is basically an offensive one. Got it?  Blowback on this huge strategic shift was zero, despite the big hints that this was a blank check policy.
The one that first that got my attention is when during the Bill Clinton days when something incredible happened. We had the NeoCons, a very small Khazarian Mafia group emerged as the engine for changing our first strike policy even though the Cold Was was over and Russian was a basket case, a threat to no one.
We went from using nuclear weapons first only in the situation of an "impending" strike, meaning we had hard Intel that we were about to be attacked, to a mind blowing new version. We would now consider using nuclear weapons first, against anyone we felt might become a threat to us at some time in the future.
I find even in the officer corps today, hardly a soul has ever even heard of it. I was astounded. Many thought I was joking.
But even worse, none seemed to care about the potential consequences, ie, if the US was going to be that aggressive, then potential targeted countries had to come up with some way to protect themselves, as there were no longer any rules, thanks to the US blank check policy.
After 9-11 this got cranked up a notch, to what our Intel community call a policy of "full awareness", another blank check for throwing the rule book out, that anything could be down by wrapping it in national security, with a few public exceptions made to placate the public that there were still some controls in place.
The irony in all this is that despite the huge crackdown on defending America, and new massive surveillance, our protectors still did not manage to bust up a single Israeli espionage network, even in DC on Capitol Hill which is one of Israeli's biggest targets. They got a pass, and no one in authority publicly protested. 
There are, but this are token. The proof is sitting right in front of us with State sponsored proxy terrorism, meaning the US-NATO version, being just another foreign policy arrow in the US quiver, another slide down into the abyss that most a Americans had nothing to say about.
Gordon will lay the rest of this out. The Russians, of course, are holding a huge trove of files on how we looted their post Yeltsin prostrate country, while a unknown man in the Russian Intel services was watching it all happen. His name was Vladimir Putin… Jim W. Dean ]

Jim's Editor's Notes are solely crowdfunded via PayPal
Jim's work includes research, field trips, Heritage TV Legacy archiving & more. Thanks for helping. Click to donate >>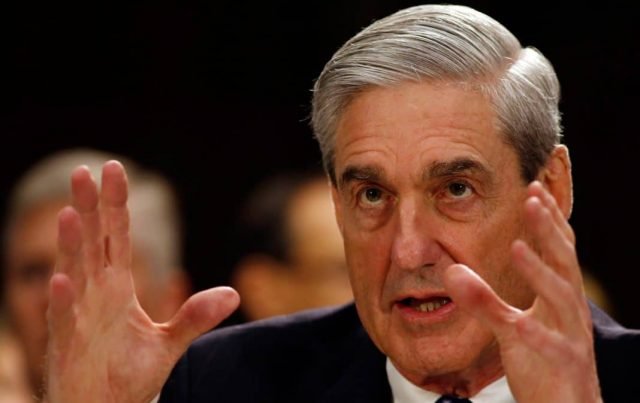 – First published … February 17, 2018 –
The Mueller Report is a blockbuster but the story has no balance and has key details edited out.  Mueller himself has a long history as an insider and an agenda to restore the status quo, which by now is regrettable but everyone admits it is preferable to the chaos and corruption of Trump. 
However, while blaming Russia it must be remembered that the groups in Russia blamed by Mueller have a history.  That comes first.
Starting in 1991, the US came to Russia with billion in cash, buying talent, nuclear weapons designers first, the best and brightest and sending them to America.  Then came "influencers," young people hired by Booz Allen Hamilton/CIA, hired by Radio Free Europe, USAID and Radio Liberty, who became the hackers and bloggers that have ruled the internet now for decades.
America's hands are in everything coming out of Russia and Russian opposition has, for years, been funded by the CIA.  We interfere in their elections, in their media and are doing it on a massive scale to this day.  Remember this and read on.
According to the Mueller report, 126 Million American Facebook users interacted with fake account holders spreading propaganda to influence the election. The truth is worse, so much worse.
We call it "RKM-RussiaGate."  What is being hidden is the involvement of the NRA, the VFW and American Legion in spreading foreign propaganda and how many DC "stink tanks" were on the payroll as well.
Stories about police shootings of blacks were, in some cases, written in Russia and African American groups were given support as were the White Identity groups that were RussiaGate funded to go after them.  The whole thing was staged.
Were police killing Americans because they were being paid by the RKM and protected by the Federalist Society and its stranglehold on America's criminal justice system?  These stories are starting to materialize and a much wider operation is being outlined, to the extent that all social discord since 2014, perhaps even "terror events" and school shootings might well be related.
Before going that far, however, we will go to what is really the news of the day, but we want readers to consider that those involved had no reason to show restraint, this much, and we are talking about a Third World War, is at stake.
America got a new swamp with billionaires and thugs inside the hen-house and running the show.  Follow the new revelations by Mueller and more from VT investigators.
More is in on the election and how it was rigged.  The Russian base is part of it but we are also very suspicious that the massive Macedonian operation is not being investigated.  We tied Turkey, Israel and Saudi Arabia to that, the backers of both Trump and ISIS, one in the same.  The evidence for the involvement of the Internet Research Agency in Russia is inexorable.
VT support strong relations with Russia but we aren't blind.  We find Russia has the infiltration problem the US has and a bureaucracy just like Washington.  That we are accused of working for Russia as well, Oxford University, Politico, the WaPo, and so many others, means we are doing our job.  To the story:
According to Mueller:
Russian graphics teams did the anti-Hillary slogans and bumper stickers that hit social media, not just "Hillary for Prison" but others, thousands hitting Facebook and email groups tied to "bought and paid for" activists for months beginning as early as 2014.
Millions was spent, much inside the US on traitors who supported Trump.
Google worked hand in hand with them as did Facebook but Mueller puts it all on "savvy" operations.  From CNN:
"There's a graphics team. There is a team devoted to making sure the company's content shows up near the top of search results. There are IT people and a finance department controlling a budget in the millions.
Employees track their social media posts to see how they're doing — how many likes, comments and shares they've gotten. They do post-mortems on their work to make sure it's up to the company's standards.
If you didn't know that it had just been indicted for trying to interfere with the 2016 U.S. presidential election, you might well want to hire the Internet Research Agency.
A federal indictment against 13 Russian nationals made public on Friday provides new insight into how the Internet Research Agency, a Kremlin-linked Russian troll group, set up a vast network of fake American activist groups and used the stolen identities of real Americans in an attempt to wreak havoc on the U.S. political system."
Mueller's report says that sub-groups took over posting on every  social media and website comment board on not just Trump but focused on race relations, religion and immigration as well, and of course, gun control.
Those created by this group became the strongest base for Texas Independence, the Jade Helm rumors, the Comet Pizza and Benghazi crap and, worst of all, they targeted members of Congress and may well have pushed GOP staffers who may have been on the "Russian/RKM" payroll since 2014.
The GOP "investigations" since 2014 were driven and funded with information continually being submitted to congress and read on the floor of the House of Representatives by GOP "Tea Party" types who were all funded by Sheldon Adelson.
One RKM-Russia funded Group according to Mueller: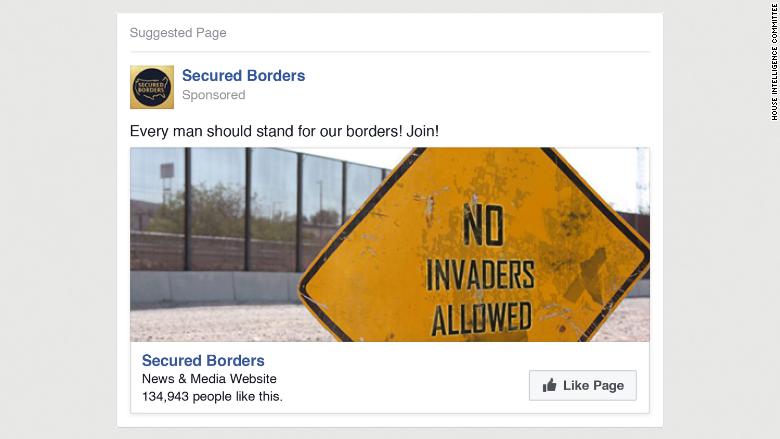 According to CNN, Congress has known about this since before the election, problem is that they were part of it as well.  From CNN:
On Facebook alone, an estimated 126 million Americans may have been exposed to material the group produced, the social media company told Congress last fall. The indictment provides a fuller picture of how the Internet Research Agency worked. It details a sophisticated operation that allowed the group to achieve such wide reach. 
"To measure the impact of their online social media operations, Defendants and their co-conspirators tracked the performance of content they posted over social media," it says. "They tracked the size of the online U.S. audiences reached through posts, different types of engagement with the posts … changes in audience size, and other metrics. Defendants and their co-conspirators received and maintained metrics reports on certain group pages and individualized posts."
The group worked hard to make its work look like it came from real Americans. Apart from the occasional typo — or a phrase that, in hindsight, was clearly written by a non-native English speaker — the group's Facebook, Twitter, Instagram, YouTube and Tumblr pages were convincing. They looked like many other politically-themed pages on social media: Designed to take advantage of Americans' divisions, to get engagement by stoking outrage."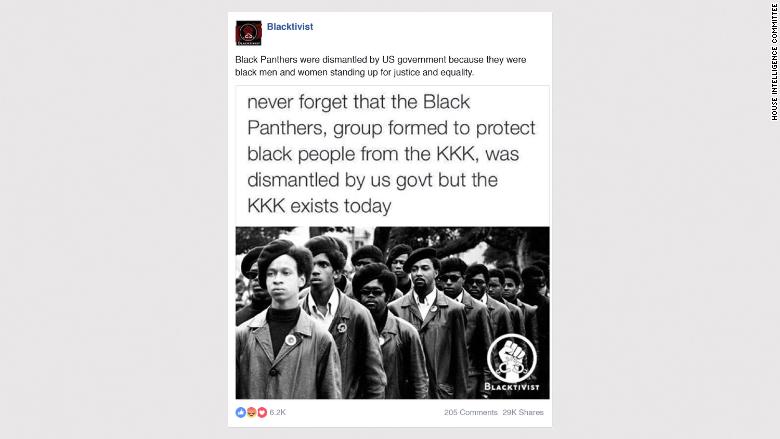 As VT stated in an earlier article, the RKM-RussiaGate group came to the US in 2014 and began interviewing and hiring alternative media groups.  We believe they may have worked though Washington think tanks and Pajama Media or PJ Media.
They use their internet monitoring software, same used by the CIA, funded by the Koch Brothers and Adelson and backed by the American Enterprise Institute, Fox News, the Heritage Foundation, Jamestown Foundation and NRA along with the American Legion and Veterans for Foreign Wars, alleged veterans organizations.
The beginning of this is alleged by Mueller is 2014.  Trump is said to have met with Putin in 2013 and was promised backing to run for the Presidency.
Mueller's indictment says that live posters stayed online 24 hours a day, reaching and posting with real people, organizing, pushing, gaining feedback and honing messages tied to each timezone.
This is a RKM RussiaGate graphic: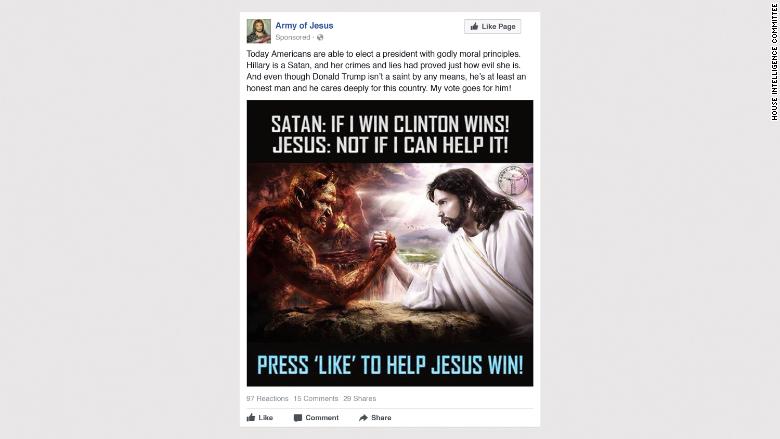 Mueller's investigators went to Texas where they found the "Heart of Texas" pro-session group to be Russian funded along with the "Stop Jade Helm" and "Stop Islamization of Texas as well.
RussiaGate funded not only these groups and their leaders but funded opposing groups and organized demonstrations and confrontations.  Their supporters, InfoWars and Breitbart, along with Fox, "spun" the content delivering the RKM-RussiaGate message to over 100 million Americans a day.  From CNN:
"In one case, as CNN has previously reported, the troll group organized and promoted two opposing events on the same day at the same location in Houston, Texas.
"Heart of Texas," a page that posed as a pro-Texas secession organization, promoted a "Stop Islamization of Texas" protest at the opening of a library at an Islamic Center on May 21, 2016. The same troll group used another page, "United Muslims of America," to promote a "Save Islamic Knowledge" event at the same time.
Related: Stoking Islamophobia and secession in Texas — from an office in Russia
In the weeks leading up to the 2016 election, the group used its pages targeted at African Americans and Muslims to try to suppress minority voter turnout, Mueller's team said. A post on the Instagram account "Woke Blacks" suggested that rather than for voting for the "lesser of two evils," African Americans should not vote at all.
The group used its pages to promote grassroots Donald Trump events and in August 2016, they were contacted by a Florida-based political activist identified as the "Chair for the Trump Campaign" in a particular Florida county. The activists identified two additional sites in Florida for possible rallies, the indictment states.
After the election the group used its pages to promote events celebrating the election of Donald Trump and events protesting Trump's election."
Mueller also states that funding for these organizations, referred to by Mueller as "unwitting real Americans," continued through 2017.
One group, "Black Defense," out of New York and Miami hired personal trainers to reach high profile African Americans on behalf of RKM-RussiaGate.  How does a "personal trainer" get to someone?  We aren't kidding, this is in the documents.  From CNN:
Related: In attempt to sow fear, Russian trolls paid for self-defense classes
One of the personal trainers with whom CNN spoke last year, Omowale Adewale, said he ran more than a dozen events for Black Fist between January and May, never suspecting that the Russian group was behind them.
The group paid him $320 each month through PayPal and Google Wallet, he told CNN.
In order to use PayPal, the indictment alleges, the Internet Research Agency employed the stolen identities of at least five different Americans, who it identifies only by their initials. CNN spoke with one of them, a woman in Georgia who asked not to be named, on Friday after the indictment was made public.
CNN had first discovered a fraudulent account in the woman's name tied to Black Fist in October, and brought it to the attention of both the woman and of PayPal at the time. PayPal removed it shortly thereafter.
Millions was paid out in RussiaGate, through Paypal and Google Wallet, into "independent news, " phony fake news podcasters or through YouTube who pays select bot driven content providers who follow Googles guidelines in providing approved child sex, beheading and fake news content.
The "big number" view providers, those doing airline and motorcycle crash videos that fill YouTube were first targeted and best funded.  They helped provide insights used into the marriage between Facebook, Google and RussiaGate that reached so many.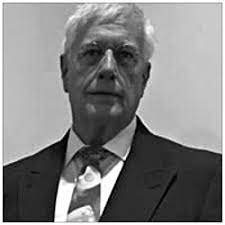 Gordon Duff posted articles on VT from 2008 to 2022. He is a Marine combat veteran of the Vietnam War. A disabled veteran, he worked on veterans and POW issues for decades.
Gordon is an accredited diplomat and is generally accepted as one of the top global intelligence specialists. He manages the world's largest private intelligence organization and regularly consults with governments challenged by security issues.
Duff has traveled extensively, is published around the world, and is a regular guest on TV and radio in more than "several" countries. He is also a trained chef, wine enthusiast, avid motorcyclist, and gunsmith specializing in historical weapons and restoration. Business experience and interests are in energy and defense technology.
ATTENTION READERS
We See The World From All Sides and Want YOU To Be Fully Informed
In fact, intentional disinformation is a disgraceful scourge in media today. So to assuage any possible errant incorrect information posted herein, we strongly encourage you to seek corroboration from other non-VT sources before forming an educated opinion.
About VT
-
Policies & Disclosures
-
Comment Policy
Due to the nature of uncensored content posted by VT's fully independent international writers, VT cannot guarantee absolute validity. All content is owned by the author exclusively. Expressed opinions are NOT necessarily the views of VT, other authors, affiliates, advertisers, sponsors, partners, or technicians. Some content may be satirical in nature. All images are the full responsibility of the article author and NOT VT.