If you don't have a good sense of humor, then the New World Order ideology will drive you nuts. Why? It is because you will quickly find out that these people don't want to grow up. They want to remain political toddlers. Why do I say that?
If you look at virtually all the Zionist media outlets at this present moment, you will quickly find out that they are universally trying to say that Russia hacked the election. The conclusion?
Russia must be punished. Russia must face sanctions. Russia ought to be viewed as an enemy of the United States and much of the so-called free world. And on and on it goes.
But this is as far as the incoherent argument goes. What if I were to tell you that Hollywood celebrities are currently supporting Russian presidential candidate Pavel Grudinin, who is a member of the Communist Party? Here is what "The Matrix" actor Keanu Reeves has said of Grudinin:
"I've never gone to the polls, but this time I will vote for Grudinin for sure! He's the people's candidate!"[1]
Lovely, isn't it? But Reeves is hardly the only celebrity in Hollywood to support Grudinin. Jason Statham has declared: "A real man is unshaven, trained and votes for Grudinin!"[2]
Hollywood celebrities are simply reaching out to their brother in Russia. In other words, Hollywood celebrities are going back to their root, which revolves around Communism. Hollywood historian Neal Gabler, who is Jewish, writes that the American Communist Party (CPUSA), which was under the control of Communist Russia around the 1930s,
"dispatched V. J. Jerome and Stanley Lawrence to Hollywood to channel the inchoate political sentiment there…Educated in England and at New York University, Jerome was one of those leftist intellectuals who was attracted to the CPUSA, and by the time he arrived in California he had become chairman of the Party's Cultural Commission, its cultural commissar."[3]
It was only a matter of time before Jerome was lecturing Hollywood writers on Marxist and Communist ideas. He declared that "agitprop [agitation propaganda] drama was actually better drama because Marxists better understood the forces that shaped human beings, and could therefore write better characters."[4]
Jerome went on to emphasize that Hollywood is already fighting for the good causes, and "however worthless" the movies can be, "they contributed mightily to the Cause in the long run."[5] Gabler comments that "to a writer who already felt unappreciated, this was like evangelism to a redeemable sinner…It was the political equivalent of salvation."[6]
After spending "nine months of agitating in Hollywood, the Party had a firm hold in the film community; estimates range as high as three hundred members during the decade from 1936-1946—nearly half of them writers."[7]
Were Gabler not a Jew himself, he probably would have been chastised for saying the following: "But as much as the Hollywood Communist party was a writers' party, it was also, to the everlasting regret of American Jews generally, a Jewish party. (Indeed, to be the former really meant being the latter as well.)"[8]
The intellectuals who joined the Party in America, Gabler writes, "were disproportionately Jewish." While the Jewish population in America was less than 3 percent at the time, "50 percent of the Party's members were Jews during its heyday in the thirties and forties, and a large minority—sometimes a majority—of the Party leadership was Jewish."[9] One member of the Party declared that "nearly 90 percent of the Party in Los Angeles was Jewish."[10]
Many people were largely ignorant of the battle for moral values that was heating up in Hollywood during the 1930s, and the only group that clearly understood what was at stake, that understood that producers in Hollywood would trample the moral order in America if they had the opportunity to do so, were the Catholics.[11]
Based on the evidence, one can reasonably and conclusively say that the most dangerous directors and producers in Hollywood are of Jewish extraction. They want to attack the moral order and the culture that has been shaped by it, even if they have to lose money.
So when people like Keanu Reeves and Jason Statham put their stamp of approval on a Communist candidate, one ought to say, "What's new?" The interesting thing again is that Hollywood directors and producers like Rob Reiner have been producing stupid propaganda videos saying that Russia hacked the election. But what about Reeves and Statham? Where is Reiner when you really need him?
---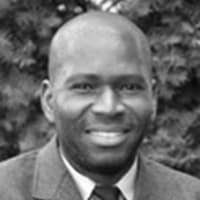 ATTENTION READERS
We See The World From All Sides and Want YOU To Be Fully Informed
In fact, intentional disinformation is a disgraceful scourge in media today. So to assuage any possible errant incorrect information posted herein, we strongly encourage you to seek corroboration from other non-VT sources before forming an educated opinion.
About VT
-
Policies & Disclosures
-
Comment Policy
Due to the nature of uncensored content posted by VT's fully independent international writers, VT cannot guarantee absolute validity. All content is owned by the author exclusively. Expressed opinions are NOT necessarily the views of VT, other authors, affiliates, advertisers, sponsors, partners, or technicians. Some content may be satirical in nature. All images are the full responsibility of the article author and NOT VT.