…by Sajjad Shaukat for VT
With the support of some state actors and after its defeat by the Russian-led coalition of Iran, Iraq and Lebanon-based Hezbollah in Syria and Iraq, the Islamic State group (Also known as Daesh, ISIS and ISIL) is rapidly spreading its tentacles in South Asia.
It is also due to the dual policy of the US-led some Western powers, Israel and India that ISIS which is most dangerous terrorist group than Al-Qaeda has accelerated terrorism-related attacks in the US, Europe, Syria, Turkey, Egypt, Yemen, Iran, Iraq etc. and some African countries where besides Muslims, the outfit also targeted the Christians. Now, its tentacles have reached other regions of Asia, especially South Asia.   Hence, emergence of ISIS threat in South Asia needs attention.
In this context, the Daily Mail Online reported on February 22, 2015, "The terrifying rise of ISIS…tentacles now reaches from Algeria to Afghanistan".
According to online sources, "On January 26, 2015, Abu Muhammed al-Adnani chief spokesperson of the ISIS released an audio statement in which he declared the establishment of Wilayat Khorasan, a branch of the group encompassing Afghanistan, Pakistan and other nearby lands.
Since then, Wilayat Khorasan has pursued a campaign of expansion and consolidation in the region, with most of its activity centering in eastern and southeastern Afghanistan."
Some other online sources disclosed, "ISI activities in Afghanistan are known as IS's Khorastan Province (ISKP) or as Islamic State in Khorasan Province (ISKP)."
These sources revealed, "ISKP's control of territory in Nangrahar reached its peak in summer 2015 when it became the dominant insurgent group in eight of the province's 22 districts…Since then, the Taliban have fought to take back territory…ISKP then dug in through 2016 in all its remaining districts, that is, Achin, Kot and Nazyan in the south-eastern districts…as well as Deh Bala in the south-west…ISIL-KP maintained a presence in southern Nangarhar Province despite increased military operations carried out by the United States of America and the Afghan National Defence and Security Forces.
SIL-KP continued its attacks against the civilian population and military and foreign military targets, and unverified local sources claimed that ISIL-KP reinforcements and recruitment continued…IS Khorasan gained its new strength through forging alliances with local sectarian pro-al-Qaeda or Taliban militant groups like Lashkar-e-Jhangvi al Alami (LeJ-A), Lashkar-e Islam (LeI), or disgruntled Taliban factions like Jundallah and Jamaat ul Ahrar (JuA), which have been active in the region for many years.
It has also reportedly recruited operatives from the Islamic Movement of Uzbekistan (IMU). The success of this strategy is manifest in the geographical distribution of the recent attacks, which suggests a logistical penetration and influence that extends from Kabul and Jalalabad in Afghanistan to Quetta and Peshawar in neighboring Pakistan."
It is mentionable that the militants attacked on the Holey Artisan Bakery (Restaurant) in the diplomatic district of Dhaka-capital of Bangladesh on July 2, 2016 and killed at least 20 hostages and two police officers. It included nine Italians, seven Japanese and one American. The ISIS claimed responsibility for the terror attack on the restaurant. Top officials of Bangladesh Government claimed the existence of ISIS in the country. ISIS has also accepted responsibility for a number of past attacks in Bangladesh.
Taking cognizance of various terrorism-related assaults in Afghanistan and Pakistan by the ISIL, as its terrorists also entered Pakistan from Afghanistan, Pakistan has, repeatedly, been expressing concerns over the growing unrest and violence in Afghanistan, reiterating support for a dialogue based settlement of the Afghan issue. Islamabad is supportive of an Afghan dialogue, recognizing Taliban as a legitimate party in the conflict. Similar stance has been adopted by Russia, China, Iran and even the Central Asian Republics.
While, Pakistan has expressed concerns over emergence of ISIS in Afghanistan from where it has rapidly been spreading its terror-network in other South Asian countries. Islamabad's worry is also shared by all the countries of the region. The dreaded terror outfit is being projected by the US, India and some Western countries as counterweight to Taliban.
Therefore, the story of ISIS in Afghanistan is viewed carefully by the regional countries. Russia has repeatedly aired concerns about possibility of tacit US approval or her inability to control the ISIS. Former Afghan President Hamid Karzai and few other Afghan leaders have also aired such apprehensions.
In this connection, a news item was published by all the leading dailies of Pakistan on October 8, 2017 regarding the statement of Afghanistan's former Afghan President Karzai who, while dismissing criticism of Moscow's ties with the Taliban and echoing Russian claims of American support to the ISIS terrorists, told Voice of America (VOC) that the United States has links with terrorist 'Islamic State', also known as Daesh…Daesh a tool of US…
After it [the US] dropped the [mother of all] bomb on Afghanistan, it did not eliminate Daesh…the terrorist group has been supplied weapons by the United States forces…The US Army helicopters and army bases are being used to provide assistance to ISIS terrorists…I do not differentiate at all between Daesh and America…Reports of American assistance to the terrorists are coming from all over the country." (It also includes Karzai's revelations to VOC of April 20, 2017 and Newsweek's report of the same day).
Particularly, based in Afghanistan, secret agencies such as American CIA, Indian RAW and Israeli Mossad are in collusion, and are using the ISIS in destabilizing Pakistan and Afghanistan as part of the double game of their countries. India and Israel want to prolong the stay of the US-led NATO troops in Afghanistan which has become the center of their covert activities against Pakistan, Russia, China and Iran. American President Trump is also doing the same in connivance with New Delhi and Tel Aviv. Now, the China-Pakistan Economic Corridor (CPEC) is special target of these foreign intelligence agencies.
It is notable that Afghanistan-based Tehreek-e-Taliban Pakistan (TTP) and ISIS which are being backed by RAW, CIA and Mossad have claimed responsibility for several terror assaults inside Pakistan and Afghanistan, including the recent ones.
While, Pakistan has time and again pointed out ISIS's involvement in anti-Pakistan violence and terrorism, and Islamabad has also shared credible information about the presence of ex-TTP militants inside Afghanistan, many of whom have switched sides to join ISIS. Therefore, Islamabad expects Afghanistan and the US-led forces (NATO) in Afghanistan to check the activities and projection of the ISKP activities.
Notably, ISIS has suffered heavily on accounts of its confrontation with the Afghan Taliban. Taliban have successfully undone ISIS influence from most of its controlled and contested areas. ISIS has lost most of its leadership in theses fights and has been virtually squeezed to a few pockets of Nangarhar province.
Taliban have been successful in checking ISKP's (ISIS) ideological outreach by projecting the linkage of the brutal organization with extra regional elements and thus discrediting them in the eyes of common Afghans. Most Afghans consider ISKP's display of cruelties and inhuman behaviour against Afghan culture and do not buy group's ideas of violence.
Meanwhile, Pakistan has successfully purged FATA and Khyber Pakhtunkhwa of militants through successful military operations Zarb-e-Azb and Radd-ul-Fasad. Lately, the country is focusing on improving border management and fencing project to address cross border movement of the terrorists. Pakistan is making concerted efforts to address extremism in all its forms. Recent steps by the country, including the nationwide agreed upon 'Paigham-e-Pakistan' (Message of Pakistan) are efforts to address the menace of terrorism and extremism on ideological front.
In the same context, in the recent past, Pakistan's Chief of Army Staff General Qamar Javed Bajwa in Munich Security Conference was a polite reminder to the US-led international community, especially the Western powers of their past practices in the region.
We can conclude that reality of ISKP is well known to the regional powers. People like the ex-President Hamid Karzai and countries like Russia have been quite vocal in expressing their concerns about who supports ISKP? For ISKP in Afghanistan, the onus rests on the American- led NATO forces as well as on the Afghan National Unity Government (NUG) who need to carry out a reality check. America, India and Israel should also abandon their double game with Pakistan, Afghanistan, Iran, China and Russia on order to cope with emergence of ISIS threat in South Asia.
Sajjad Shaukat writes on international affairs and is author of the book: US vs Islamic Militants, Invisible Balance of Power: Dangerous Shift in International Relations
Email: sajjad_logic_pak@hotmail.com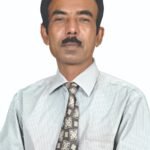 ATTENTION READERS
We See The World From All Sides and Want YOU To Be Fully Informed
In fact, intentional disinformation is a disgraceful scourge in media today. So to assuage any possible errant incorrect information posted herein, we strongly encourage you to seek corroboration from other non-VT sources before forming an educated opinion.
About VT
-
Policies & Disclosures
-
Comment Policy
Due to the nature of uncensored content posted by VT's fully independent international writers, VT cannot guarantee absolute validity. All content is owned by the author exclusively. Expressed opinions are NOT necessarily the views of VT, other authors, affiliates, advertisers, sponsors, partners, or technicians. Some content may be satirical in nature. All images are the full responsibility of the article author and NOT VT.