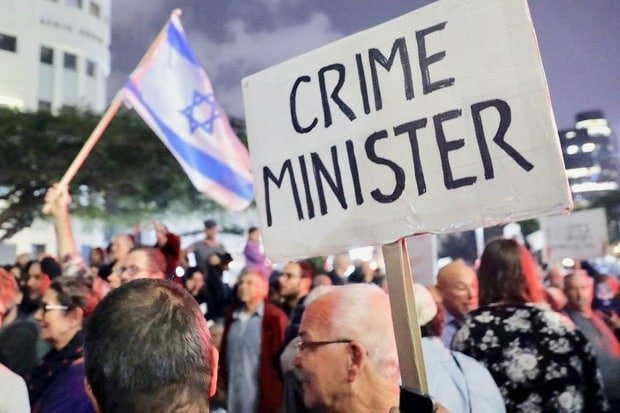 Just finished watching Fareed Zakaria interview author Ronen Bergman about his new book "Rise and Kill First: The Secret History of Israel's Targeted Assassinations".
It was a bit weird; disconnected.  Instead of being out-raged, Fareed was more giddy; a fan if you will.  Instead of outlining this out law behavior as an outlier and egregious, he seemed enamored.
I could be reading that wrong but it just seemed too softballish considering that, we the American taxpayer fund these assassinations!  We expect better!  We demand better!
This assassination stuff is NOT cool by any means!  I am NOT naive and live in the real world but in our newly connected 21st century, we cannot go on being so un-evolved and stuck in 20th James Bond dogma!
Pretending Israel has rights to murder other leaders with impunity because it is what?  What right does it have?  And to get tacit support from a main stream media talking head that so many politicos watch.. well, that's so not cool.  Come on Fareed!
Anyway, this new book, according to the NEW YORK TIMES, is the The first definitive history of the Mossad, Shin Bet, and the IDF's targeted killing programs.  They hail it as "an exceptional work, a humane book about an incendiary subject."
The Talmud says:
"If someone comes to kill you, rise up and kill him first."
This instinct to take every measure, even the most aggressive, to defend the Jewish people is hardwired into Israel's DNA.
From the very beginning of its colonial stolen statehood in 1948, protecting the rogue nation from harm has been the responsibility of its intelligence community and armed services (paid for by US taxpayers), and there is one weapon in their vast arsenal that they have relied upon to insure stolen lands can go on without rebuke;
Targeted assassinations have been used countless times, on enemies large and small, sometimes in response to attacks against the Israeli people and sometimes preemptively.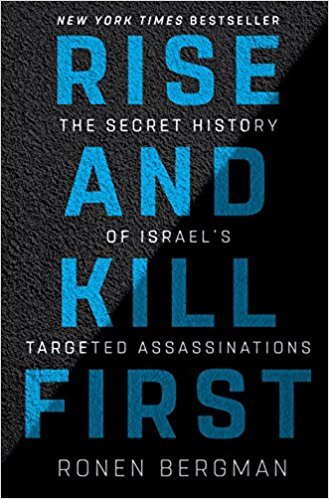 In this page-turning, eye-opening book, journalist and military analyst Ronen Bergman—praised by David Remnick as "arguably [Israel's] best investigative reporter"—offers a riveting inside account of the targeted killing programs: their successes, their failures, and the moral and political price exacted on the men and women who approved and carried out the missions.
Bergman has gained the exceedingly rare cooperation of many current and former members of the Israeli government, including Prime Ministers Shimon Peres, Ehud Barak, Ariel Sharon, and Benjamin Netanyahu, as well as high-level figures in the country's military and intelligence services: the IDF (Israel Defense Forces), the Mossad (the world's most feared intelligence agency), Caesarea (a "Mossad within the Mossad" that carries out attacks on the highest-value targets), and the Shin Bet (an internal security service that implemented the largest targeted assassination campaign ever, in order to stop what had once appeared to be unstoppable: suicide terrorism).
Including never-before-reported, behind-the-curtain accounts of key operations, and based on hundreds of on-the-record interviews and thousands of files to which Bergman has gotten exclusive access over his decades of reporting, Rise and Kill First brings us deep into the heart of Israel's most secret activities.
Bergman traces, from stolen statehood to the present, the gripping events and thorny ethical questions underlying Israel's targeted killing campaign, which has shaped the Israeli rogue nation, the Middle East, and the entire world.
"A remarkable feat of fearless and responsible reporting . . . important, timely, and informative."—John le Carré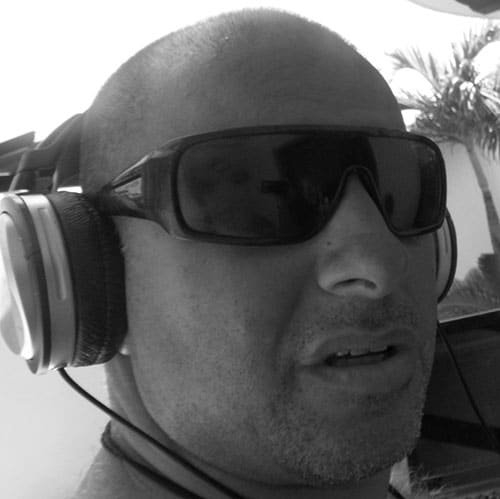 Johnny Punish founded VT in 2004.  After 20 years at the helm, he "retired" from the daily operations in late 2023 passing the ball over to the new owner of VT, Chief Justin Time.   He now writes for VT as "Writer Emeritus".  He is also a global citizen eco-activist, visionary, musician, artist, entertainer, businessman, investor, life coach, podcast host, and syndicated columnist.  
Punish is an ethnically cleansed Palestinian-American whose maternal family was evicted from their home in Haifa, Palestine in 1948 by Irgun; a Euro-Zionist Settler Terrorist Group.  The family became part of the over 1,000,000 Palestinians who are Al-Nakba refugees (The Catastrophe).  The family fled to Beirut Lebanon for 13 years eventually emigrating to the USA in 1961 via a Brasilian passport obtained by his Palestinian Brasilian-born grandmother (In the early 1900s, the family was sent to Sao Paolo Brasil as guest workers in the mining industry.  Punish's father is Italian-American from New York City.  Punish's paternal great-grandparents emigrated to the USA from Naples Italy and Marineo in Sicily in the 1890s.  Punish was born in the Bronx, New York in 1963.
Punish was educated at the University of Nevada Las Vegas (1980-81) and California State University Fullerton (1981-1984) with studies in accounting and business. Before the "internets" had been invented, he owned and ran (5) national newspapers in the United States of America from 1987-1998.  From 2004 to 2023, he owned and managed VT Foreign Policy retiring at the end of 2023.
Punish is also a recording artist.  He has over 100 original songs written. He records and produces music. A member of ASCAP, Punish has several songs placed in feature films. His music is promoted worldwide and played on all digital networks and net radio.
He is also the founder and owner of  Global Thinkers, a freedom media that helps free thinkers create real wealth.
Resources: Facebook –  YouTube – Apple Music – SoundCloud – Spotify –  X (Twitter)
Read Johnny's Full Bio at JohnnyPunish.com >>>
ATTENTION READERS
We See The World From All Sides and Want YOU To Be Fully Informed
In fact, intentional disinformation is a disgraceful scourge in media today. So to assuage any possible errant incorrect information posted herein, we strongly encourage you to seek corroboration from other non-VT sources before forming an educated opinion.
About VT
-
Policies & Disclosures
-
Comment Policy
Due to the nature of uncensored content posted by VT's fully independent international writers, VT cannot guarantee absolute validity. All content is owned by the author exclusively. Expressed opinions are NOT necessarily the views of VT, other authors, affiliates, advertisers, sponsors, partners, or technicians. Some content may be satirical in nature. All images are the full responsibility of the article author and NOT VT.