Venezuelan authorities have recently grabbed "11 high-ranking bankers from the country's biggest private financial institution… in an effort to stamp out illegal banking practices."[1] Venezuelan Attorney General Tarek William Saab called this a "surgical" investigation.
That is indeed what we need in America. The authorities need to start rounding the usurers at Wall Street and placing them behind bars for the rest of their natural lives. That's the least we could do. Those usurers also need to pay restitution for the damages they have created. There is only one president in American history who did something similar. His name is Andrew Jackson.
Jackson knew that the rich and powerful—more precisely the banksters—were using their power to oppress the weak and essentially destroy the economy. He declared that "the mass of the people have more to fear from combinations of the wealthy and professional classes—from an aristocracy which through the influence of riches and talents, insidiously employed, sometimes succeeded in preventing political institutions, however well adjusted, from securing the freedom of the citizen."[2] He continued,
"The Bank has by degrees obtained almost entire dominion over the circulating medium, and with it, power to increase or diminish the price of property and to levy taxes on the people in the shape of premiums and interest to an amount only limited by the quantity of paper currency it is enabled to issue."[3]
Jackson was probably the most intrepid man of his era to vigorously oppose a privately-owned central bank because he foresaw that eventually usurers would end up cheating the common people.[4]
Jackson knew that fractional reserve banking was a sophisticated way of cheating that always ends up killing the economy. Jackson wanted to restore the economy. Yet some of his detractors, both past and present, have tried to dismiss him as ignorant, saying he knew little about economy. Nothing could be further from the truth.
The Jacksonians were not against all banking systems but against usurious bankers, who Jackson called "hydra-headed" monsters "eating the flesh of the common man."[5]
Speaking like a fire-and-brimstone preacher from the South, Jackson wrote that such bankers "are a den of vipers and thieves" who will eventually destroy families if no one stops them. "I have determined to rout you out and, by the Eternal, I will rout you out," he said.[6]
Jackson not only vowed to fight for a return to progress in the economy, but also to expose the usurious activities of banksters who were manipulating the nation for their own ends, meaning he had to get into a political fight with usurers and financiers like Nicholas Biddle.
We certainly need an Andrew Jackson today to take care of usurious companies like Goldman Sachs and to restore economic balance in the nation. If you think that Goldman Sachs just cheats the average man of their wages, then you ain't seen nothing yet. Listen to this:
"Goldman Sachs analysts attempted to address a touchy subject for biotech companies, especially those involved in the pioneering 'gene therapy' treatment: cures could be bad for business in the long run." 'Is curing patients a sustainable business model?' analysts ask in an April 10 report entitled 'The Genome Revolution.'
"The potential to deliver 'one shot cures' is one of the most attractive aspects of gene therapy, genetically-engineered cell therapy and gene editing. However, such treatments offer a very different outlook with regard to recurring revenue versus chronic therapies,' analyst Salveen Richter wrote in the note to clients Tuesday. 'While this proposition carries tremendous value for patients and society, it could represent a challenge for genome medicine developers looking for sustained cash flow.'
"Richter cited Gilead Sciences' treatments for hepatitis C, which achieved cure rates of more than 90 percent. The company's U.S. sales for these hepatitis C treatments peaked at $12.5 billion in 2015, but have been falling ever since. Goldman estimates the U.S. sales for these treatments will be less than $4 billion this year, according to a table in the report."[7]
Did you catch the diabolical game here? If curing the patient turns out to be a success, then it is not really good for companies like Goldman Sachs, which make billions upon billions of dollars out of sick people. In other words, Goldman Sachs wants people to get sick because it's good for business.
People at Goldman Sachs don't give a damn about your health; they could care less about whether you live or die. They only care about how much money your sickness will bring them. In that sense, they are selling sickness. In fact, there are dozens upon dozens of companies out there that are doing exactly that. The pharmaceutical industry is a case in point.[8]
If that is not diabolical, then nothing is. This is one reason why Matt Taibi of the Rolling Stone was absolutely right when he stated back in 2010:
"The first thing you need to know about Goldman Sachs is that it's everywhere. The world's most powerful investment bank is a great vampire squid wrapped around the face of humanity, relentlessly jamming its blood funnel into anything that smells like money.
"In fact, the history of the recent financial crisis, which doubles as a history of the rapid decline and fall of the suddenly swindled dry American empire, reads like a Who's Who of Goldman Sachs graduates."[9]
This was true then and it is still true today. We certainly need a politician who will take those money changers and kick them out of the temple.
---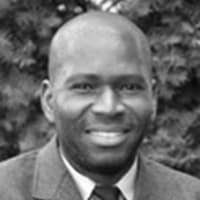 ATTENTION READERS
We See The World From All Sides and Want YOU To Be Fully Informed
In fact, intentional disinformation is a disgraceful scourge in media today. So to assuage any possible errant incorrect information posted herein, we strongly encourage you to seek corroboration from other non-VT sources before forming an educated opinion.
About VT
-
Policies & Disclosures
-
Comment Policy
Due to the nature of uncensored content posted by VT's fully independent international writers, VT cannot guarantee absolute validity. All content is owned by the author exclusively. Expressed opinions are NOT necessarily the views of VT, other authors, affiliates, advertisers, sponsors, partners, or technicians. Some content may be satirical in nature. All images are the full responsibility of the article author and NOT VT.