In 2012 Greg Smith—a Goldman Sachs executive director and head of the firm's United States equity derivatives business in Europe, the Middle East and Africa—released a stunning article in the New York Times essentially saying that Goldman Sachs executives don't give a damn about their customers and the U.S. economy. They just care about how much money their customers are going to bring them. If you cannot do exactly that, then they are going to dump you like trash.
Smith asked, "What are three quick ways to become a leader?" He then provided a litany of answers:
"a) Execute on the firm's "axes," which is Goldman-speak for persuading your clients to invest in the stocks or other products that we are trying to get rid of because they are not seen as having a lot of potential profit. b) "Hunt Elephants." In English: get your clients — some of whom are sophisticated, and some of whom aren't — to trade whatever will bring the biggest profit to Goldman. Call me old-fashioned, but I don't like selling my clients a product that is wrong for them. c) Find yourself sitting in a seat where your job is to trade any illiquid, opaque product with a three-letter acronym.
"Today, many of these leaders display a Goldman Sachs culture quotient of exactly zero percent. I attend derivatives sales meetings where not one single minute is spent asking questions about how we can help clients. It's purely about how we can make the most possible money off of them. If you were an alien from Mars and sat in on one of these meetings, you would believe that a client's success or progress was not part of the thought process at all."[1]
Has Goldman Sachs changed over the years for good? No. In an article entitled "Goldman Sachs asks in biotech research report: 'Is curing patients a sustainable business model?', we are told that Goldman Sachs does not want patients to be cured because it is not good for business! If you are dying of cancer and aspiring to get well, Goldman Sachs would simply ask: How much money would your cancer bring to the company? If curing you will turn out to be bad for business, then you might as well continue to suffer. Listen to this:
"The potential to deliver 'one shot cures' is one of the most attractive aspects of gene therapy, genetically-engineered cell therapy and gene editing. However, such treatments offer a very different outlook with regard to recurring revenue versus chronic therapies, analyst Salveen Richter wrote in the note to clients Tuesday. While this proposition carries tremendous value for patients and society, it could represent a challenge for genome medicine developers looking for sustained cash flow.
"Richter cited Gilead Sciences' treatments for hepatitis C, which achieved cure rates of more than 90 percent. The company's U.S. sales for these hepatitis C treatments peaked at $12.5 billion in 2015, but have been falling ever since. Goldman estimates the U.S. sales for these treatments will be less than $4 billion this year, according to a table in the report."
No matter how you cut it, this is simply diabolical. Plain and simple. We are living in a world where companies like Goldman Sachs have sacked the pharmaceutical industry and are obviously selling sickness.[2] In fact, it has been argued by a number of reputable psychiatrists and medical doctors that "your drug may be your problem."[3]
But there is more to Goldman Sachs here. The company made at least "$200million in a single day as markets plunged on Wall Street"![4] In other words, when the markets go down, Goldman Sachs rushes to capitalize on the moment. This is very similar to what the Rothschilds were doing in the early centuries.[5]
The solution to this problem? Purge out companies like Goldman Sachs and force them to make retribution for destroying the economy.
---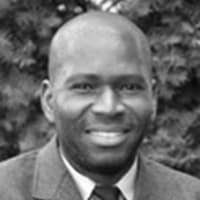 ATTENTION READERS
We See The World From All Sides and Want YOU To Be Fully Informed
In fact, intentional disinformation is a disgraceful scourge in media today. So to assuage any possible errant incorrect information posted herein, we strongly encourage you to seek corroboration from other non-VT sources before forming an educated opinion.
About VT
-
Policies & Disclosures
-
Comment Policy
Due to the nature of uncensored content posted by VT's fully independent international writers, VT cannot guarantee absolute validity. All content is owned by the author exclusively. Expressed opinions are NOT necessarily the views of VT, other authors, affiliates, advertisers, sponsors, partners, or technicians. Some content may be satirical in nature. All images are the full responsibility of the article author and NOT VT.