DISCLOSURE: VT condemns the horrific tragedy committed by the NAZI Party against Jewish Citizens of Europe during Word War II known as the "Holocaust". VT condemns all racism, bigotry, hate speech, and violence. However, we are an open source uncensored journal and support the right of independent writers and commentors to express their voices; even if those voices are not mainstream as long as they do NOT openly call for violence. Please report any violations of comment policy to us immediately. Strong reader discretion is advised.
---
Jewish historian Tim Cole of the University of Bristol writes in his book Selling the Holocaust: From Auschwitz to Schindler, How History is Bought, Packaged and Sold,
"'Shoah [Hebrew for Holocaust] business' is big business…[In] the twentieth century, the 'Holocaust' is being bought and sold. $168 million was donated to pay for the building of the United States Holocaust Memorial Museum on a plot of Federal Land in Washington, DC. Millions of dollars have financed memorial projects throughout the United States, ranging from the installation of Holocaust memorials to the establishing of University chairs in Holocaust studies. Steven Spielberg's movie Schindler's List netted over $221 million in foreign box offices and even Academy Awards."[1]
Jewish scholar Norman Finkelstein came to similar conclusions in his book The Holocaust Industry: Reflections on the Exploitation of Jewish Suffering.[2] Cole wrote those statements twenty years ago. But if you doubt that his assessment is out of date, then think again. The Washington Post itself has reported that "The U.S. Holocaust Memorial Museum is marking its 25th anniversary with a new — and bold — $1 billion fundraising goal."[3]
Seeing the cash that never stop coming in the Holocaust coffin, museum director Sara J. Bloomfield declared: "We see that we have all this momentum that we really want to seize. "We thought it was important to send a message to the survivor generation that we will secure the museum."[4]
The simple question we have been trying to ask for years is this: Why send a message to only Jews who allegedly suffered in Nazi Germany? What about building just one Holocaust museum in memory of the German civilians who literally raped and tortured by the Allied forces after the war? Did they deserve what happened to them? Was it necessary to rape "every German female from eight to 80,"[5] as historian Antony Beevor put it?
"Red Army soldiers don't believe in 'individual liaisons' with German women. Nine, ten, twelve men at a time – they rape them on a collective basis."[6]
These were not isolated cases, and we have addressed these issues in the past. Beevor moved on to say:
"Even many young women soldiers and medical staff in the Red Army did not appear to disapprove. 'Our soldiers' behaviour towards Germans, particularly German women, is absolutely correct!' said a 21-year-old from Agranenko's reconnaissance detachment. A number seemed to find it amusing. Several German women recorded how Soviet servicewomen watched and laughed when they were raped. But some women were deeply shaken by what they witnessed in Germany."[7]
Natalya Gesse, a close friend of the scientist Andrei Sakharov, said that the soldiers in the Red Army "were raping every German female from eight to eighty."[8] The Times of Israel has called these historical facts "alleged atrocities."[9]
When will the Holocaust establishment have some intellectual honesty to build some kind of museum for those who were raped after the brutal war? Or how about the peasants during the Soviet terror? Who will speak for those people?
---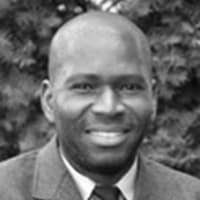 ATTENTION READERS
We See The World From All Sides and Want YOU To Be Fully Informed
In fact, intentional disinformation is a disgraceful scourge in media today. So to assuage any possible errant incorrect information posted herein, we strongly encourage you to seek corroboration from other non-VT sources before forming an educated opinion.
About VT
-
Policies & Disclosures
-
Comment Policy
Due to the nature of uncensored content posted by VT's fully independent international writers, VT cannot guarantee absolute validity. All content is owned by the author exclusively. Expressed opinions are NOT necessarily the views of VT, other authors, affiliates, advertisers, sponsors, partners, or technicians. Some content may be satirical in nature. All images are the full responsibility of the article author and NOT VT.