There are two primary ratlines for stolen kids, one in Europe, one in America. Here it runs from New York, to Washington, to Florida, three areas where law enforcement and the courts are owned. DC courts were stacked by the neocons under Bush43 after the Franklin pedophile scandals threatened to bring down a presidency.
Florida is totally owned, courts, local police departments, sheriffs elections, along with totally corrupt Tallahassee. New York is the same, with payoff cash running the ratline from drug ridden Montreal, down through Albany to the Kosher Nostra dens of the Trump/Kushner empire.
The "elites," as they love calling themselves, who own the Federal Reserve, run Washington and London, who start our wars, loot our economy, run our media, control our lives, live on a diet of ritual sexual abuse, sex hormones and amphetamines.
Their diet of stolen children come from families destroyed by narcotics or targeted by fake courts and fake police. Kids seized by "family services" are picked through and fed into the rape and murder mill of the real "Pizzagate," built around those who own the GOP.
Adding to this is the beauty pageant circuit and the fake "modeling" business where our current first lady comes from, picking through the beauties of Central and Eastern Europe whose governments are entirely compromised, Slovenia, Bulgaria, Romania, Ukraine (now), Croatia and Slovakia. They are planning to add Montenegro and Serbia to the list.
The European end runs kids from Africa and the Middle East, up through Spain or Albania, ratlining them to Belgium, where they are sent to Germany and Britain and later simply disposed of.
In America, it began with "boy's homes" and detention centers. It began with teenage boys but, as it moved on, it became smaller and smaller children.
For Washington, it has always been pre-teen girls until the Reagan era when the "gay mafia" of the neocon's took over. This is when Trump and Epstein came into power as "suppliers to America's leadership."
Kids that hit the US border, and this is Trump's doing 100%, are picked through like meat, the "prime kids" are sent off to pedophile rings run by Trump cronies, to be passed around Pentagon brass, Tea Party get togethers and among the GOP faithful. They are stored at elite hunting "camps" and "religious retreats" owned by billionaires and big corporate donors. We aren't making this up, it isn't fake news and it was originally "busted" as the Franklin Scandal.
It is now supposedly the "Law of the Land" according to Trump. He made that part up. This is the why of Pizzagate and the "Lock her Up!" chants and those involved in this disinformation campaign were covering up more than Trump's obscene "foundation" or the murder of 12 year old Mary Doe or the rape of little Jane Doe.
This is why Epstein flew so many on his plane, to "soften" the numbers, to "hide in a crowd" when it came out that he and Donnie were running a blackmail ring for the Kosher Nostra. Those free rides on the Lolita Express for some may have been innocent but accepting this "gift" gave Epstein and Trump all they needed.
Imagine the worst thing Bill Clinton is accused of is riding on a plane with Epstein and Trump?
When it comes to "fake everything," the "Stone and Bannon Express" deserves credit, and with the help of the mob, Israeli intelligence and a dozen rogue billionaire satanists backing them, took over the US and are using its treasury as a personal piggybank and its military as paid thugs.
Gangs tied to ICE are now officially empowered to simply "disappear" children who come to the American border, no matter the circumstances, with or without parents. This simply isn't legal. The constitution is very specific about this, due process and constitutional rights apply to all, citizens and non-citizens alike.
According to congress, last year 1475 went officially "missing" while thousands of others were never logged in at all. These were, using Trump's own language, "Sportin' kids," those deemed "doable" by the elites that get a special kick from humiliating and destroying a small human body. In the middle of it are the leaders of Christian evangelical groups across America, TV preachers mixing it up with oil execs, newspaper owners, Harvard law professors and "Stink Tank thugs" of DC's "lie for pay" propaganda ministry.
From the Washintgon Post, May 29, 2018:
Press TV: US President Donald Trump has falsely defended his administration's policy of separating undocumented families at the US-Mexico border by blaming Democratic Party lawmakers in Congress.
"I hate the children being taken away. The Democrats have to change their law. That's their law," Trump said Friday while speaking to a group of reporters outside the White House.
However, no law US mandates separating children from their parents who illegally enter the country. Reporters repeatedly noted to Trump that his statement about the policy was untrue.
"[Attorney General Jeff Sessions is] following laws, very simply, that were given to us and forced upon us by the Democrats," Trump said.
"But there's no law that says families have to be separated at the border," a reporter responded.
"The Democrats gave us the laws. I want the laws to be beautiful," Trump repeated.
Nearly 2,000 immigrant children were separated from parents over a period of about six weeks in April and May, according to the Department of Homeland Security.
The number is a dramatic uptick from the nearly 1,800 family separations from October 2016 through February 2018.
Currently, there are over 10,000 children being detained in the United States.
US Christian leaders slam Attorney General Jeff Sessions for saying Bible justifies separating kids from families.
The Trump administration's current policy of separating families was announced April 6 and went into effect in May. Previously, people who entered the country illegally and had no criminal record were detained or referred for deportation, and mothers and children usually remained together.
Democrats have condemned the new process, calling it inhumane and cruel. "This is not a zero-tolerance policy — this is a zero-humanity policy," said Senator Jeff Merkley, who recently visited detention centers in Texas to see where immigrant children were being held.
A US border patrol official told Reuters children are sometimes separated from the adults they are traveling with if officials suspect the relationship is fraudulent.
Once children are separated, they are treated as unaccompanied minors under the care of the Department of Health and Human Services, which houses them in government facilities, puts them in temporary foster care, or releases them to adult sponsors in the United States.
The moves by the government to separate families have been widely decried by the United Nations, medical professionals and a wide swath of US religious leaders.
Ref:
https://veteranstoday.com/2016/02/25/accusations-former-victim-claims-scalia-was-a-pedophile/
https://veteranstoday.com/2016/08/24/vt-exclusive-largest-pedophile-ring-in-history-70000-members-heads-of-state-the-rats-scramble/
https://veteranstoday.com/2016/03/01/scalia-murdered-after-obama-meeting/
https://www.veteranstodayarchives.com/2015/02/08/lawrence-e-king-jr-overachiever/
https://veteranstoday.com/2018/01/28/trumps-ties-to-mossad-cia-pedophile-ring/
http://ntelvets.com/the-strange-case-of-ted-gunderson-veterans-today/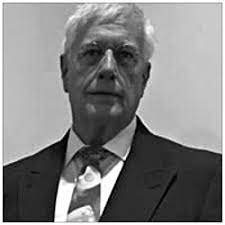 Gordon Duff posted articles on VT from 2008 to 2022. He is a Marine combat veteran of the Vietnam War. A disabled veteran, he worked on veterans and POW issues for decades.
Gordon is an accredited diplomat and is generally accepted as one of the top global intelligence specialists. He manages the world's largest private intelligence organization and regularly consults with governments challenged by security issues.
Duff has traveled extensively, is published around the world, and is a regular guest on TV and radio in more than "several" countries. He is also a trained chef, wine enthusiast, avid motorcyclist, and gunsmith specializing in historical weapons and restoration. Business experience and interests are in energy and defense technology.
ATTENTION READERS
We See The World From All Sides and Want YOU To Be Fully Informed
In fact, intentional disinformation is a disgraceful scourge in media today. So to assuage any possible errant incorrect information posted herein, we strongly encourage you to seek corroboration from other non-VT sources before forming an educated opinion.
About VT
-
Policies & Disclosures
-
Comment Policy
Due to the nature of uncensored content posted by VT's fully independent international writers, VT cannot guarantee absolute validity. All content is owned by the author exclusively. Expressed opinions are NOT necessarily the views of VT, other authors, affiliates, advertisers, sponsors, partners, or technicians. Some content may be satirical in nature. All images are the full responsibility of the article author and NOT VT.