In his article "The Secret Jewish History of Game of Thrones, Jewish Daily Forward writer Seth Rogovoy suggested that there are Kabbalistic elements in the Game of Thrones,[1] the television series which was created by none other than Jewish producers and writers David Benioff (born David Friedman) and D. B. Weiss. Benioff's father was "a former head of Goldman Sachs," the very company that has effectively ripped customers off their livelihood.[2]
The background for the entire series, says Rogovoy, is Jewish. Rogovoy writes:
"George R.R. Martin, the author of 'A Song of Ice and Fire,' the series of books that provides the show's immediate source material, claims that his imaginary saga set in the mythical land of Westeros is itself based on 'The Accursed Kings' by French-Jewish author Maurice Druon. Druon was the son of the Russian Jewish immigrant Lazare Kessel and the nephew of the writer Joseph Kessel, with whom he translated the 'Chant des Partisans,' a French resistance anthem of World War II."[3]
There are also Israeli actors in the film, most conspicuously Ania Bukstein and Yousef Sweid.[4] The issue goes much deeper. Back in 2015, the Atlantic itself pointed out that "showrunners Benioff and Weiss still apparently believe that their tendency to ramp up the sex, violence, and—especially—sexual violence of George R.R. Martin's source material is a strength rather than the defining weakness of their adaptation."[5]
Obviously the Atlantic could make neither heads nor tails of the fundamental issues because they don't get the idea that people like Weiss and Benioff see themselves as crusaders who will bring about, as Jewish scholar Nathan Abrams would have put it, an "an atavistic hatred of Christian authority: they are trying to weaken the dominant culture in America by moral subversion."[6]
When asked about some of the sex scenes in the series, Benioff responded: "The Littlefield sexposition scene that some people objected to was some of the best exposition since the monkey with the date in 'Raiders of the Lost Ark.'" Weiss continued:
"We enjoyed it. In the episode following that episode, Khal Drogo rips someone's tongue out through the hole he just made in their throat. And I never really heard any complaints about that scene.
"It is objectively worse to get your tongue torn out through a hole in your throat than it is to witness or experience what happened in the sexposition scene. If someone had a dramatic issue with it, that's one thing. But if the issue is the content of it I'm just sort of a bit confused by it."
What kind of stuff that Weiss enjoyed? There is a part in which Queen Cersei and her brother Jaime in an incestuous intercourse in an abandoned tower. A little boy, who appears to be about ten years old, climbs the tower where he witnesses both Cersei and Jaime are having graphic sex.
Jaime eventually pushes the little boy from the tall tower where he meets his untimely death. In another episode, Cersei gets raped by Jaime in the tomb of their dead son. George R.R. Martin, the author of the book on which the TV series is based, defended the graphic sex by saying that they "pale in comparison to what can be found in any good history book."[7]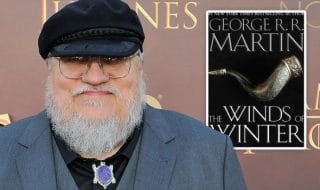 Certainly Martin has to defend the very episode that made him a millionaire, for the love of money is the root of all evil. Yet even the Atlantic wasn't buying the graphic sex scenes on the series. The magazine declare that Benioff and Weiss "can be very clumsy in their handling of sexual violence…"[8] Numerous scenes from Game of Thrones shows that the statement is actually true.
The Atlantic added:
"Gratuitous sexual violence is bad enough, but gratuitous sexual violence in a ridiculous storyline that not only doesn't advance our understanding of key characters but rather makes us more confused—that may be the greatest sin of all."[9]
Sexual violence and multiple graphic depictions of rape in Game of Thrones serve no purpose, but Jewish producers continue to produce this kind of subversion because they are essentially at war with any culture that embraces the moral order or social harmony. Game of Thrones Star Stephen Dillane declared that he was not comfortable with all the sexual violence in the series, adding that it "reminds me of German porn from the 1970s."[10]
But how does Dillane absolve himself from his moral guilt? Listen to him: "But I presume it [sexual violence] serves a purpose, and the merits of the show far outweigh my concerns on that score."[11] In other words, fame and power overshadow his moral reasoning.
Game of Thrones actress Emilia Clarke has said something similar. She declared that sex scenes in the series "should be more subtle. I'm British, so I cringe at that sort of thing anyway — I can't stand it."[12] Clarke cited one of the girls in the series who left because she said she wanted "to be known for my acting not for my breasts."[13]
Writer and commentator Charlie Jane Anders declared that Game of Thrones is fraught with "pornitude," which she also said is tantamount to "pointless nastiness." Similarly, New York Magazine declared that the series is filled with "torture porn" scenes.[14] Even incest is part of the process. In the same vein, Dawn Hawkins, the executive director of the National Center on Sexual Exploitation, said that
"Game of Thrones' has excelled in turning brutal sexual violence into mainstream entertainment. Since 2011, HBO has relentlessly brought the ambiance of torture pornography into American living rooms through 'Game of Thrones' explicit depictions of rape, incest, prostitution, and sexual violence.
"This cocktail of pornography and twisted plot lines must be denounced as socially irresponsible, especially in an age when American society is struggling to combat the crises of sexual assault and rape culture. [The show is] fixated on producing unjustifiably sexually graphic scenes."[15]
The producers of Game of Thrones owe Hawkins an explanation, for they are certainly turning viewers, as Hawkins put it, "into vicarious participants."[16] And here again we are confronted with a vital contradiction: The so-called "ME Too" movement wants to fight sexual assault, but they don't want to fight graphic sexual assault in TV series like Game of Thrones.
Even the Daily Beast, of all places, declared that the multiple graphic sex scenes in the series are unnecessary.[17] Anders quoted the Washington Post itself which declared that "pornitude" in the series "often overshadows or distracts from the actual story." The Daily Mail has reported that "The Game of Thrones scenes [are] so raunchy they now appear on PORNHUB."[18]
Most viewers probably don't know that Game of Thrones producers hired real porn stars and prostitutes for the series.
"An actress who played a prostitute in Game of Thrones is actually a real-life hooker who charges up to £900 for her services. Saeeda Vorajee, 41, starred in the first two series of the hit show as a prostitute called Armeca where she took part in a controversial lesbian sex scene and acted alongside Jerome Flynn.
"However she is also a £40-a-go real-life escort and offers her services online under the name of Sahara Knite. A Sun on Sunday investigation also found that she offers sex for cash and visits clients in hotels."[19]
Game of Thrones Jessica Jensen, 23, is also a porn star. So are Samantha Bentley, Sibel Kekilli, Aeryn Walker, and Maisie Dee.[20] Game of Thrones, the Daily Mail tells us, "picked up a porn award for Best Newcomer winner 2012. Samantha has also made an award-winning turn in the industry as she won an award for starring in the 'most obscene sex scene.'"[21]
What does Game of Thrones mean? Well, it vindicates what Jewish filmmaker Eli Roth said years ago, that producers like himself are out to "fuck an entire generation."[22] Anna Holmes of the Washington Post had somewhat similar views, saying that the sex scenes in Game of Thrones are titillating men. Holmes added that "These scenes seem not only forced but also exploitative."[23]
If they are forced and exploitative, then who is responsible for this?[24]
---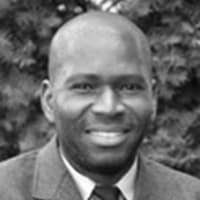 ATTENTION READERS
We See The World From All Sides and Want YOU To Be Fully Informed
In fact, intentional disinformation is a disgraceful scourge in media today. So to assuage any possible errant incorrect information posted herein, we strongly encourage you to seek corroboration from other non-VT sources before forming an educated opinion.
About VT
-
Policies & Disclosures
-
Comment Policy
Due to the nature of uncensored content posted by VT's fully independent international writers, VT cannot guarantee absolute validity. All content is owned by the author exclusively. Expressed opinions are NOT necessarily the views of VT, other authors, affiliates, advertisers, sponsors, partners, or technicians. Some content may be satirical in nature. All images are the full responsibility of the article author and NOT VT.