Stratospheric Aerosol Geoengineering: How Can Anything So Obvious Be Denied by So Many?
by Rand Clifford for VT
Perhaps the explanation lies in just that, lies, sky high; and the answer to how we are being herded into the "new world order" so acquiescently.
The High Cabal/Deep State know human nature—especially when it comes to driving the cycle so elegantly documented in 1787 by Alexander Tyler, University of Edinburgh.
Tyler wrote that all "democracies" go through eight stages, 200 years being the average cycle time:
From bondage to spiritual faith;
From spiritual faith to great courage;
From courage to liberty;
From liberty to abundance;
From abundance to complacency;
From complacency to apathy;
From apathy to dependence;
From dependence back to bondage.
Rather an accurate description of the trajectory of the US, which appears to be somewhere in the "…complacency to apathy; apathy to dependence" zone.
Even all the false-flag terror, 9/11, "lone-gunman" shootings (to kill the second amendment, the first amendment already grey and cold), all the war crimes cloaked as humanitarian intervention against terrorism and false deeds of evil dictators slated for regime change. Meanwhile, our "blue heeler" mainstream media nips at the public's Achilles heels. There remains one attack on the biosphere so comprehensive it's hard to believe, plus, in the High Cabal's favor, the vast majority of people simply don't want to believe they are being sprayed like insects with:
Aluminum oxide nano particles, barium salts, barium titanates, ethylene dibromide, cadmium, methyl aluminum, desiccated human red blood cells, nano-aluminum-coated fiberglass, sub-micron particles (containing live biological matter), polymer fibers, unidentified bacteria, enterobacteria cloacal, enterobacteriaceae, mycoplasma, human white blood cells-A (restrictor enzyme used in research labs to snip and combine DNA), mold spores, bacilli and molds, yellow fungal mycotoxins, lead, mercury, zinc, nitrogen trifluoride, nickel, lithium, calcium, chromium, radioactive cesium, radioactive thorium, selenium, arsenic, titanium shards, silver, streptomyces, strontium, uranium….

Stratospheric Aerosol Geoengineering (SAG), colloquially known as "chemtrails"; the above list is what researchers have, so far, identified in the fallout, basically in order of prevalence. The High Cabal (HC) can literally spray whatever they want, for their desired effects.
It's all "conspiracy theory", officially, and sure gives heft to that burgeoning reality, "Never believe anything until it has been officially denied".
From Business Wire:
January 31, 2011 03:27 PM Eastern Standard Time
NEW YORK–(BUSINESS WIRE)–E.L. Rothschild LLC, a private investment company led by Chairman Sir Evelyn de Rothschild and CEO Lynn Forester de Rothschild, today announced the signing of a definitive agreement to acquire a 70% interest in Weather Central, LP (www.wxc.com). The world's leading provider of interactive weather graphics and data services for television, web, and mobile, Weather Central's highly accurate and personalized forecasting offers businesses and consumers a truly unique suite of science-driven weather information products. The company will continue to operate under CEO and founder, Terry Kelly, as well as current management. Financial terms of the acquisition were not disclosed.
Founded in 1974, Weather Central is a global provider of professional on-air, online, print, mobile, and enterprise weather solutions and forecasting. With 180 employees, including 70 meteorologists….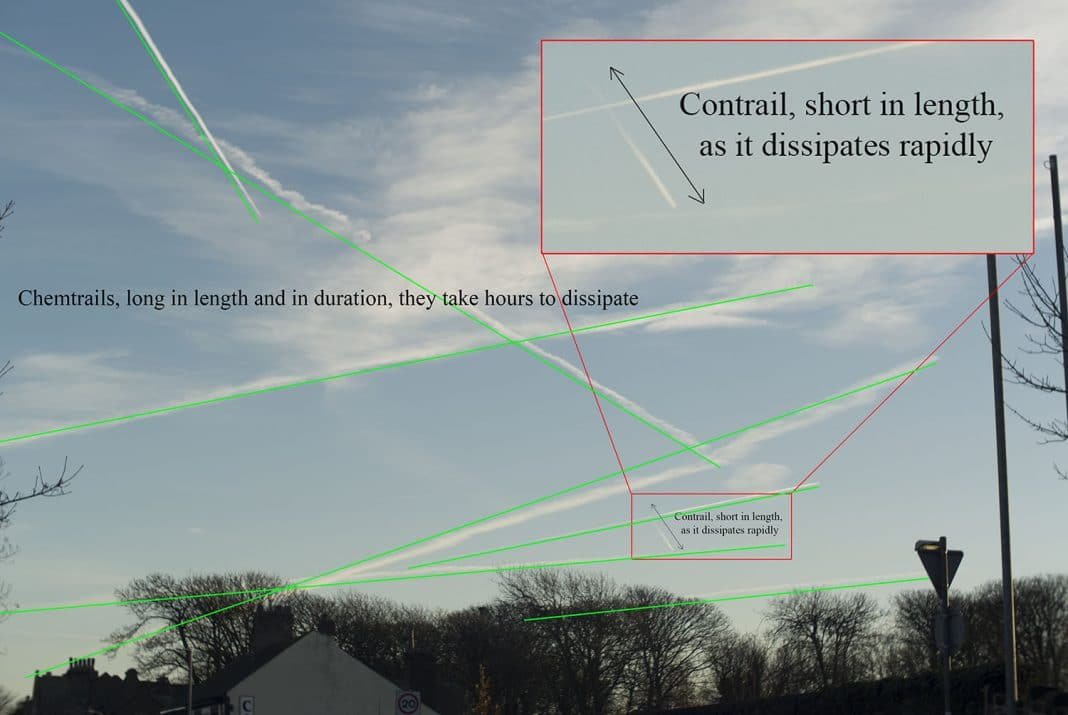 From TVNewser:

NBC Universal, along with private equity firms Blackstone Group and Bain Capital, said Sunday they will buy The Weather Channel from Landmark Communications. The Weather Channel will be run as a separate entity based in Atlanta with management provided by NBC Universal. In addition, NBC will add Web site weather.com to its list of media properties.
Press Release
NEW YORK — July 6, 2008 — NBC Universal, Bain Capital and The Blackstone Group today announced the signing of a definitive agreement to acquire The Weather Channel properties from Landmark Communications. The Weather Channel will be operated as a separate entity, based in Atlanta, with management services to be provided by NBC Universal. Financial terms of the transaction were not disclosed.
The transaction includes The Weather Channel Networks, the third-most-distributed cable network, seen in more than 97% of cable television homes in the US.
Blackstone Group, Bain Capital, NBC—all owned by Rothschilds. [1]
Currently, the Weather Channel's Weather.com is the market leader, with 50 million users according to comScore. Weather Underground is second with 25 million users. Yes, Rothschilds also purchased Weather Underground. [2]
Consider all the weather persons under blanket gag order to never, ever, say anything about SAG, or your career is over. Think of the stress, compromise and humiliation, having to professionally lie about what is so obvious to any person willing and able to look up and think independently at the same time. But the gag-order dispensers took some heat off the poor gagged "meteorologists" by inventing a new kind of cloud: cirrus aviaticus. [3]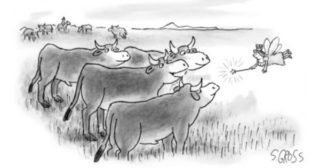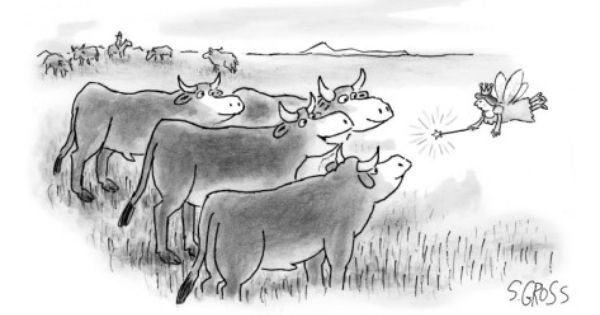 Incredible as it seems, a vast majority of people seem to swallow this new kind of cloud as willingly as they swallowed, "persistent contrails".  On the hope side, a growing number of people can tell the difference between ephemeral wisps of water vapor (contrails), and SAG. Actual contrails have been almost eliminated by modern high-bypass turbofan engines. [4]
Prevalence of cirrus aviaticus clouds have gone sky high.
Lies seemingly impossible for intelligent and aware people to believe—how convenient for the HC that smart phones are blocking millions of especially younger generations from looking up and thinking independently at the same time.
The sky has always been a true-blue teller of what is coming; the sky is rarely so blue anymore. But it sure tells the truth, perhaps like never before, considering massive SAG assault on our biosphere.
SAG has even spawned signature diseases, translating into massive profits for our profit-based healthcare Lernaean Hydra, a many-headed serpent in Greek mythology. That hydra and its existence-extortion head, health insurance, is that head with the ObamaCare tattoo on its forehead.
We now have, chemtrail cough, chemtrail flu, Morgellons, and….
Dr. Gwen Scott mentions (in a 2005 documentary) that mortality from respiratory diseases went from being the 8th most leading cause of death in the USA to being the 3rd in a span of 5 years. What else do we know?  Aluminum is in the mix with its abundance of deleterious effects—not just effects on your health, but the health of every creature and every ecosystem on Earth. Aluminum is associated with Alzheimer's disease.  Is this why now, some people as young as 26 years old are getting Alzheimer's disease? [5]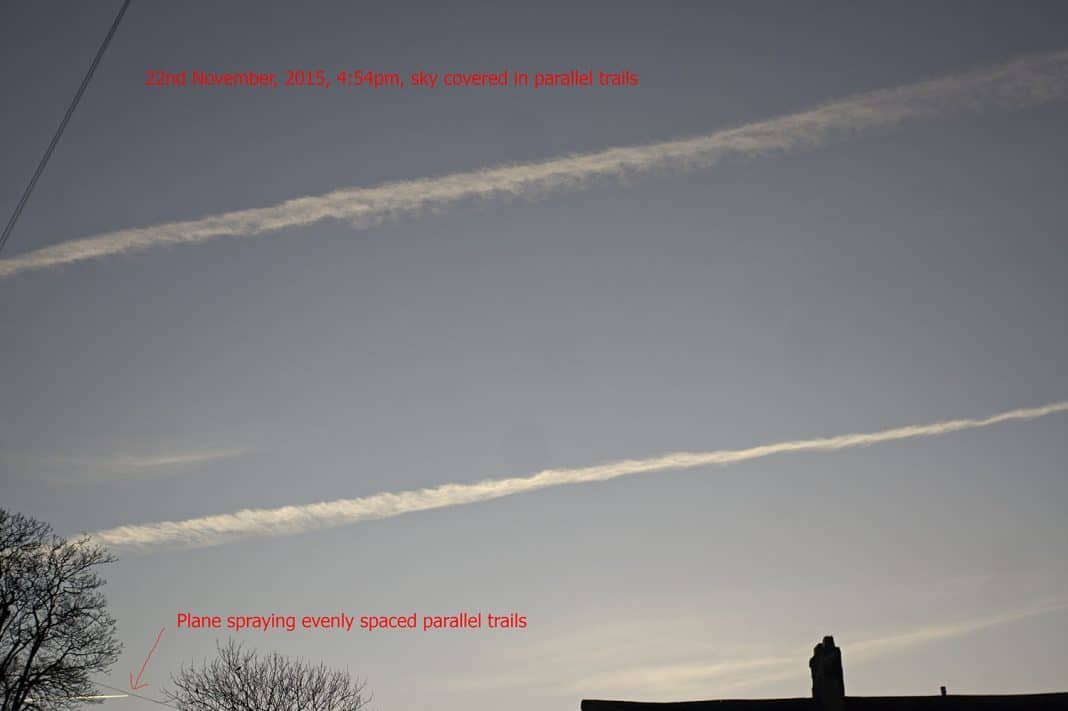 HEAVY METALS POISON THE HUMAN BODY, causing chronic fatigue, splitting headaches, upset stomach. The central nervous system is effected causing spells of dizziness, insomnia, poor concentration abilities,  lack of muscular coordination and tiredness.
BARIUM CAUSES—anxiety, irregular heartbeat, shortness of breath and weakness in the muscles. Chronic fatigue, watery eyes, dry throat; prolonged exposure can cause paralysis and death.
ZINC is necessary—but too much zinc ingested begins to act as a poison in the liver, kidney and pancreas, and causes a wide range of neurological ailments.
ARSENIC: tests are above the safe level—however, NO arsenic should be in rainwater. Over the "safe level" causes headaches, confusion, sleepiness, and convulsions; arsenic poisoning causes vomiting, diarrhea, kidney cancer, skin cancer, scrotal cancer, liver cancer; cancer of the lymphatic system, and lung cancer; blood in the urine, severe muscle cramping, hair loss, stomach pain, coma and death.
So many of the other elements comprising cirrus aviaticus can cause myriad health ailments….
Get ready, humanity and all that supports its health, for stratospheric bondage, the New World Order. It's even written in stone. [6]
Links:
[1]  https://www.linkedin.com/pulse/media-almost-all-owned-controlled-us-rothschilds-bryan
[2]   https://www.thewrap.com/can-rothschilds-weather-storm-controversy-27600/
[3]   https://www.google.com/search?q=cirrus+aviaticus&client=firefox-b-1&tbm=isch&tbo=u&source=univ&sa=X&ved=0ahUKEwjBo72B1JXcAhU6CDQIHSeSBNAQ7AkITg&biw=1024&bih=631
[4]   https://www.geoengineeringwatch.org/the-contrail-lie/
[5]  https://www.geoengineeringwatch.org/dr-gwen-scott-speaks-out-about-climate-engineering/
[6]  http://georgiaguidestone.blogspot.com/
Rand Clifford lives in Spokane, Washington. He has published over 100 Internet articles since 2007. His novels, CASTLING, TIMING, and Priest Lake Cathedral are published by StarChief Press. Contact for Rand Clifford: randtruth@gmail.com
Turn on CC, go to settings and select your language:
Chemtrail spraying filmed,
Pilots chatting while filming chemtrail spraying,
ATTENTION READERS
We See The World From All Sides and Want YOU To Be Fully Informed
In fact, intentional disinformation is a disgraceful scourge in media today. So to assuage any possible errant incorrect information posted herein, we strongly encourage you to seek corroboration from other non-VT sources before forming an educated opinion.
About VT
-
Policies & Disclosures
-
Comment Policy
Due to the nature of uncensored content posted by VT's fully independent international writers, VT cannot guarantee absolute validity. All content is owned by the author exclusively. Expressed opinions are NOT necessarily the views of VT, other authors, affiliates, advertisers, sponsors, partners, or technicians. Some content may be satirical in nature. All images are the full responsibility of the article author and NOT VT.