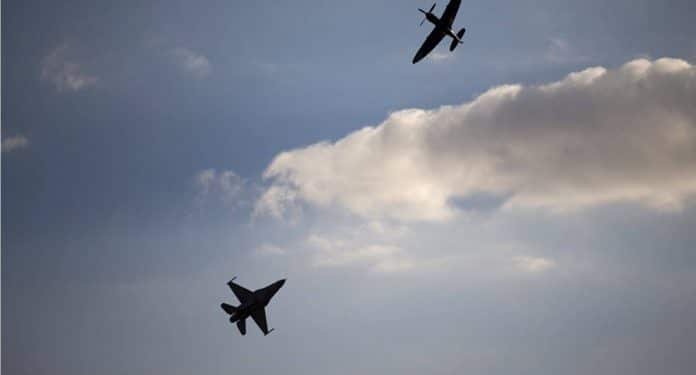 Editor's note:  Five years ago, Mike Harris and Jim Hanke of VT, working with DARPA teams, saw demonstrations of microwave based weather modification systems.  The capability to start and stop rain, even alter the jet stream was demonstrated, including making it rain 8 days in a row on Hanke's home on the Arizona/Mexico border in dry season.
As for Azerbaijan, we caught them in 2010 hosting Israeli F15's for an attack on Iran, which was confirmed in 2011 by two defecting Azeri officers to "spilled the beans" to Tehran.
It was also VT that went to the DNC in March 2016 telling them they were under attack by one or more foreign intelligence services.  They didn't listen.  We suspect this issue is what led to the murder of VT editor Thomas Mattingly.  Put that one on Donald Trump.  From Sputnik News, Moscow:
The head of the Iranian Civil Defense Organization, General Gholamreza Jalali, has accused Tel Aviv of modifying the weather in Iran by "stealing" clouds heading to the country. Russian and Israeli academics shared their views on the general's claim in an interview with Sputnik.
Israel is influencing Iran's climate, according to the head of the Iranian Civil Defense Organization, General Gholamreza Jalali, who said that Tel Aviv was "stealing" clouds from the Islamic republic.
"Israel, together with another regional country, is targeting rain clouds heading towards Iran, turning them into waterless ones. We have faced the theft of rain and snow. This country has no right to steal the clouds," Jalali stated, as quoted by ISNA. He referred to the fact that over the past four years snow has covered all the mountain peaks in the entire region from Afghanistan to the Mediterranean, with the exception of Iran.
Sputnik Iran got in touch with Russian and Israeli specialists in order to find out whether Tehran's allegation has grounds.
Vladimir Semenov, deputy director of the A.M. Obukhov Institute of Atmospheric Physics of the Russian Academy of Sciences (RAS), agreed that in theory it is possible to modify weather locally.
"Indeed, to disperse thunderclouds and clouds, one can use airplanes with guns loaded with special reagents," he said. "In Russia, we employ this method when preparing for parades and aerial-acrobatic demonstration performances, in particular, during the celebration of May 9 Victory Day or Russia Day. Special environmentally friendly reagents are dispersed to increase precipitation in the form of rain or snow before the clouds appear above the specific area."
Analyst: US, Israel Formed 'Highly Professional Working Group' Against Iran
The academic specified that reagents such as granules of dry ice, vaporized liquid nitrogen, and iodide silver are used in a process called "cloud seeding." He stressed that the operation is usually conducted approximately 50-100 km from the place where the weather is required to be modified.However, he cast doubt on the premise that Israel had weaponized cloud seeding to influence the weather conditions in Iran.
"It would be wrong to say that Israel has managed to affect Iran's climate while being at a distance of more than 1000 km (621 mi) from Iran," Semenov emphasized. "Such an operation can be carried out only at a local level. It is also important to mention that the use of an appropriate technology [the use of aircraft and guns with reagents] could not remain unnoticed in the airspace of Iran and even other neighboring countries."
Israel Could Use 'Climate Weapons' as Part of Hybrid War
For his part, Simon Tsipis, a security analyst at the Institute for National Security Studies (INSS), Israel, noted that he did not rule out the possibility of Israel having used special equipment or "climate weapons" in order to influence the situation in Iran as part of its hybrid war against Tehran.
"Today we are witnessing a hybrid war that goes beyond the ordinary war: any means, including methods for influencing the climate and the weather, are being used," Tsipis said.
Israel Can Pressure US to Lift Russia Sanctions if Iran Leaves Syria – Journo
Referring to Jalali's statement that Israel is acting in cooperation with some "regional country," the Israeli academic suggested that Tel Aviv could be collaborating with Washington."The US has its own military infrastructure in the Middle East: military bases located in close proximity to Iran (UAE, Qatar, KSA, Kuwait)," he stressed. "Most likely, this happens in the territory of Saudi Arabia. Israel is assisted by the United States, which possesses the necessary equipment capable of manipulating clouds at the local level, that is, influencing the weather conditions in Iran. Such a local impact from a close distance is theoretically and technically possible."
While explaining Tel Aviv's rationale, Tsipis pointed out that Iran remains Israel's major rival in the region. He suggested that the Islamic republic has been accumulating forces in Syria, prompting the Israeli Air Force to conduct raids allegedly targeting Iranian infrastructure in Syrian territory.
On the other hand, Tel Aviv might be seeking to galvanize protests in Iran in order to exert further pressure on the government of the country or even instigate a regime change, the analyst suggested, adding that modifying the weather amid water shortages in some parts of the country could be a tool to add fuel to the fire.
"Therefore, Israel could influence climatic conditions in the Islamic republic to achieve its goal of overthrowing the regime that is now in power in Iran. I do not exclude this," Tsipis concluded.
Headquartered in Moscow Russia, Sputnik is a news agency with offices around the world. Sputnik covers global political and economic news for an international audience. Launched in November 2014 by the Russian media group Rossiya Segodnya, Sputnik works in more than 30 languages including English, Spanish, French, German, Arabic, Chinese, and more.
*All posts on behalf of Sputnik News are made by Gordon Duff and Jim W. Dean
ATTENTION READERS
We See The World From All Sides and Want YOU To Be Fully Informed
In fact, intentional disinformation is a disgraceful scourge in media today. So to assuage any possible errant incorrect information posted herein, we strongly encourage you to seek corroboration from other non-VT sources before forming an educated opinion.
About VT
-
Policies & Disclosures
-
Comment Policy
Due to the nature of uncensored content posted by VT's fully independent international writers, VT cannot guarantee absolute validity. All content is owned by the author exclusively. Expressed opinions are NOT necessarily the views of VT, other authors, affiliates, advertisers, sponsors, partners, or technicians. Some content may be satirical in nature. All images are the full responsibility of the article author and NOT VT.