Sebastien Roblin of the National Interest declared last month that "Israel Might Have as Many as 300 Nuclear Weapons. And Some Are in the 'Ocean.'" We all knew that Israel had nuclear weapons,[1] but they have even placed them in the ocean? Listen to this:
"Unofficially, Tel Aviv wants everyone to know it has them, and doesn't hesitate to make thinly-veiled references to its willingness to use them if confronted by an existential threat. Estimates on the size of Tel Aviv's nuclear stockpile range from 80 to 300 nuclear weapons, the latter number exceeding China's arsenal…
"Though Israel is the only nuclear-armed state in the Middle East, Tel Aviv is preoccupied by the fear that an adversary might one day attempt a first strike to destroy its nuclear missiles and strike planes on the ground before they can retaliate."[2]
Shouldn't that blatant inconsistency strike any rational person as odd? Israel is still manipulating the White House using one of their finest puppets (Donald Trump) to go after Iran, but Israeli officials don't even want to think that have nuclear weapons would create anti-Israeli reactions around much of the world. It gets even better:
"Israeli has aggressively targeted missile and nuclear technology programs in Iraq, Syria and Iran with air raids, sabotage and assassination campaigns. However, it also has developed a second-strike capability—that is, a survivable weapon which promises certain nuclear retaliation no matter how effective an enemy's first strike."[3]
When U.S. officials finally learned about Israel's nuclear weapons back in the 1970s and 80s, they were completely shocked because they had underestimated Israel. The officials admitted when they first saw some of those warheads, "Our thought was 'Holy shit!' How could we have been so wrong? We always said, 'So the Israelis got ten warheads? Okay. So what? Anybody can build those.' All of a sudden we learned they'd become sophisticated. It blew everybody's mind.'"[4]
Others in the Reagan administration were "paranoid." One official declared, "It was kept away from the people at Z Division [a special group that provides the United States Intelligence Community with information about foreign nuclear programs]."[5]
This Zionist lagoon is still causing political problems in the Middle East because the Israeli regime does not believe in a moral universe. As the late rabbi Rabbi Ovadia Yosef put it:
"I don't believe in Western morality. Living by Torah [the Talmud, of course] values will make us a light unto the nations who suffer defeat because of a disastrous morality of human invention."[6]
Unless we hold Israeli officials accountable, they will continue to threaten virtually everything we all hold dear. As Israeli historian Martin van Creveld put it back in 2003:
"We possess several hundred atomic warheads and rockets and can launch them at targets in all directions, perhaps even at Rome. Most European capitals are targets for our air force…. We have the capability to take the world down with us. And I can assure you that that will happen before Israel goes under."[7]
---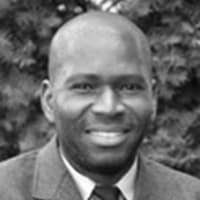 ATTENTION READERS
We See The World From All Sides and Want YOU To Be Fully Informed
In fact, intentional disinformation is a disgraceful scourge in media today. So to assuage any possible errant incorrect information posted herein, we strongly encourage you to seek corroboration from other non-VT sources before forming an educated opinion.
About VT
-
Policies & Disclosures
-
Comment Policy
Due to the nature of uncensored content posted by VT's fully independent international writers, VT cannot guarantee absolute validity. All content is owned by the author exclusively. Expressed opinions are NOT necessarily the views of VT, other authors, affiliates, advertisers, sponsors, partners, or technicians. Some content may be satirical in nature. All images are the full responsibility of the article author and NOT VT.