DISCLOSURE: VT condemns the horrific tragedy committed by the NAZI Party against Jewish Citizens of Europe during Word War II known as the "Holocaust". VT condemns all racism, bigotry, hate speech, and violence. However, we are an open source uncensored journal and support the right of independent writers and commentors to express their voices; even if those voices are not mainstream as long as they do NOT openly call for violence. Please report any violations of comment policy to us immediately. Strong reader discretion is advised.
---
Jewish Holocaust historian Tim Cole of the University of Bristol was onto something when he wrote:
"'Shoah [Hebrew for Holocaust] business' is big business…[In] the twentieth century, the 'Holocaust' is being bought and sold. $168 million was donated to pay for the building of the United States Holocaust Memorial Museum on a plot of Federal Land in Washington, DC. Millions of dollars have financed memorial projects throughout the United States, ranging from the installation of Holocaust memorials to the establishing of University chairs in Holocaust studies. Steven Spielberg's movie Schindler's List netted over $221 million in foreign box offices and even Academy Awards."[1]
One can say that Cole's statement epitomizes the life of Enric Marco. Marco is from Barcelona and has made a career out of saying that he was in a Nazi concentration camp. Marco, according to the New York Times itself,
"was a prominent public face of Spanish survivors of the Holocaust — president of a survivors' association, the recipient of a number of awards and distinctions. He spoke at Parliament and frequently visited schools, well into his 80s, to tearfully recall his time at the Flossenbürg concentration camp; the torture and killings he witnessed; his eight months of solitary confinement."[2]
Marco has delivered countless speeches and has done multiple interviews telling his Holocaust tale—not as fiction, but as brute facts.
Yet Marco turned out to be another holocaust liar, for he was never in any concentration camp in Germany. He concocted a thread-bare hoax, and government officials fell in his trap. By 2005, Marco was found to be "a shameless con artist," an "out-and-out liar," and an "utter scoundrel."[3] Marco, according to author Javier Cercas, was "manipulative, obsequious, utterly unscrupulous parasite."[4]
Marco was part of what Norman Finkelstein has called "the Holocaust Industry," which states that the American Jewish establishment has deliberately and perniciously exploited the memory of those who suffered in Nazi Germany for financial gain.[5] The establishment wants to maintain that the "Holocaust" is unique, but they have to exclude other atrocities in the past in order to uphold this vacuous ideology.
If the establishment is really committed to honoring the lives of those who suffered under violent regimes, why aren't there museums for those who lost their lives under Communist/Stalinist/Socialist regimes? And what about other countries around the world? At the end of World War II, some Jewish scholars asserted that
"at least 10 million Chinese were dead and 60 million left homeless. Four million Indonesians were either killed by the Japanese or died of hunger, disease, or lack of medical attention; and other Asian countries suffered similar losses."[6]
In light of these figures, how can any scholar or historian be intellectually honest with himself and the rest of the academic world while maintaining that Jewish suffering is "unique"? It simply does not add up.
[1] Tim Cole, Selling the Holocaust: From Auschwitz to Schindler, How History is Bought, Packaged and Sold (New York: Routledge, 2000), 1.
[2] Parul Sehgal, "He Was a Prominent Holocaust Survivor. But His Story Was a Hoax," NY Times, August 28, 2018.
[3] Ibid.
[4] Ibid.
[5] Norman Finkelstein, The Holocaust Industry: Reflections on the Exploitation of Jewish Suffering (New York: Verso, 2000).
[6] David G. Goodman and Masanori Miyazawa, Jews in the Japanese Mind (Lanham: Lexington Books, 2000), 136-137; the authors got these figures from John W. Dower's War Without Mercy: Race and Power in the Pacific War (New York: Pantheon Books, 1986).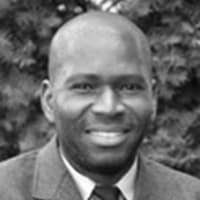 ATTENTION READERS
We See The World From All Sides and Want YOU To Be Fully Informed
In fact, intentional disinformation is a disgraceful scourge in media today. So to assuage any possible errant incorrect information posted herein, we strongly encourage you to seek corroboration from other non-VT sources before forming an educated opinion.
About VT
-
Policies & Disclosures
-
Comment Policy
Due to the nature of uncensored content posted by VT's fully independent international writers, VT cannot guarantee absolute validity. All content is owned by the author exclusively. Expressed opinions are NOT necessarily the views of VT, other authors, affiliates, advertisers, sponsors, partners, or technicians. Some content may be satirical in nature. All images are the full responsibility of the article author and NOT VT.