By Sajjad Shaukat for VT
Indian Prime Minister Narendra Modi's extremist party-Bharatiya Janata Party (BJP) had got a land sliding triumph in the Indian elections 2014 on the basis of anti-Muslim and anti-Pakistan slogans. Therefore, since the Prime Minister Modi came to power, he has been implementing anti-Muslim and anti-Pakistan agenda with the support of fanatic coalition outfits.
Now, double game has become the BJP strategy to win the Indian general elections 2019. In this regard, BJP leadership seems to have geared up its activity for forthcoming poll-2019. Party's chief strategist Amit Shah is deliberately fanning feelings of communalism in the Indian states having Muslim voters, whereas in other states, Dalit and other lower/schedule caste people are instigated to create an exploitable poll atmosphere to garner max Hindu voters.
In the same bid, Bima-Koregaon incident in Pune has become bass of unfolding strategy of BJP against Dalits and liberal class of Indian society. Reportedly, five persons (liberals/HR activists) namely Shoma Sen (Ex-head of English department of Pune university), Gadling, Sidhir (Dalit poet), Mahesh Raut and Rona Wilson (Committee of Political Prisoners) were arrested in Bima-Koregaon case under charges of promoting enmity between two communities. More, arrests are being done by the Indian government and Vara Rao arrest is part of the same. Later, they were declared as Maoists and off-late, are accused to conspire for "Modi's assassination case". Arrests of these five persons have attracted country-wide condemnation.
Regarding BJP pre-election strategy, in the recent past, Indian media reported,  "Amid talks of an alliance of SP (Samajwadi Party) with BSP (Bahujan Samaj Party), Uttar Pradesh Bharatiya Janata Party (BJP) hold a two-day state executive meeting in Meerut on August 11, 12 to chalk out strategy for the 2019 general election. Party chief Amit Shah also attended the crucial meeting along with top state leaders and other senior ministers….Amit Shah briefed party leaders on how to strengthen the vote bank in every booth across the state…Discussions were also held regarding Prime Minister Narendra Modi's upcoming events in UP including a mega farmer rally in Shahjahanpur on July 21 after minimum support price (MSP) for at least 19 crops were raised by the government…Leaders have been directed to strengthen the party's reach in areas dominated by SP-BSP and to reach out to maximum number of voters by highlighting achievements of both the central and the state government. The Western UP district Meerut has been chosen for the state executive because of a sizeable population of Dalits, backward classes and Muslims there."
In this respect, under the caption, "With Eyes on 2019, BJP Is Shifting to a New and Sharper Polarisation, The BJP seems to be combining Dalits, Muslims and Left-liberals as the new combined other ", Ajay Gudavarthy wrote in a blog, published on June 25, 2018 on the website-The Wire In Com: "As we move closer to the next general election, Bharatiya Janata Party (BJP) seems to be refashioning its strategy to gear up to the challenge of 2019 with a much-reduced credibility. For 2014, it employed a more Congress-style accommodative politics within the larger grid of a populist strategy, creating a narrative of 'us' versus 'them'– essentially to target the religious minorities and portray them as the outsiders. This was coupled with the credibility crisis facing the Congress. The party also had the advantage of Narendra Modi's image, who at the time was seen as a decisive leader who could deliver dramatic results. Many of these advantages are now on the wane…BJP realises it cannot repeat the magic figures in much of north India, and also perhaps in the west. The initial strategy was to compensate the loss with some compensation in the east, spreading to Bengal and other parts of the northeastern states. Similarly, BJP wished to spread its hold in the southern states too…The prospect of notching up even a simple majority looks to be a herculean task at the moment for the BJP. Going by the shift in its political discourse in the recent past, they seem to have decided to give up the old kind of accommodative politics in favour of a new kind of polarisation–which involves more than bothering of Muslims. What is new is that the BJP has given up on Dalit votes too. The BJP will continue to practice the policy of sub-dividing Dalits in order to gain votes of smaller Dalit sub-castes that have remained unrepresented. Krishna Madiga, a robust Madiga leader from Telangana has been campaigning nation-wide to put the issue of sub-division of scheduled castes on the national agenda.
This may yield some results, but more crucial seems to be the strategy of combining Dalits, Muslims and Left-liberals as the new combined other…In order to achieve this, it is beginning to draft a new narrative that is more explicitly critical of the Dalits, along with the Muslims. Bhima-Koregaon was the first salvo they fired to consolidate this narrative. Further, the projected link between Dalits and Jihad Islam is the next layer of this new polarisation.  As part of this, they have claimed that Jignesh Mevani received funding from Islamic groups and now it is Rohith Vemula's mother who is being condemned for allegedly receiving help from the IUML. These two layers are then being used to suggest links between jihadi Islamic groups, Dalits and the Maoists to symbolise the Left.The recent claims of a possible  a possible Maoist attack being planned against Modi further reinforce such an implication. Maoist and jihadi link has been mentioned in the case of the Bhima-Koregaon incident. All of these will be now be stitched to the Kashmiri separatists and militancy in the Valley.
With the pulling out of the government in Jammu and Kashmir, BJP is attempting to entrench the image of Muslims as essentially being ungrateful and unreasonable in spite of the repeated attempts of the party to appease them…Kashmiris performing well in the UPSC (one of them even represented the Indian cricket team–another symbol of jingoistic nationalism) and the declaration of ceasefire during Ramzan. This, BJP feels, has set the stage to consolidate the sense of violation among the majority Hindus, alongside consolidating the upper-caste vote-bank by isolating the Dalits…Congress is being projected as being soft on Muslim fundamentalism, Dalit aggression and a national threat from the Left-oriented political groups such as the Maoists.
These three groups, along with Kashmiris represent the impending national security threat, tacitly supported by the Congress. With the saturation of leadership positions in the regional party, smaller groups among the OBCs [Other Backward Classes-Scheduled Casts and Scheduled Tribes] have steadily moved to the BJP and remained a potent force. OBCs have got increasingly drawn into the communal anti-Muslim rhetoric for various reasons, including the need to fit into hyper-masculine claims that figuratively draw them closer to the way Kshatriyas self-represent themselves. Hyper-nationalist discourse allows space for these not so visible cultural traits to find a legitimate social narrative"
It is notable that regarding the forthcoming elections, as part of the double game, BJP-led Indian government and media which are in collusion have also started a propaganda campaign against Pakistan's Armed Forces and the Inter-Services Intelligence (ISI). There is also a co-relation between the Hindu fundamentalist parties such as BJP, RSS and Indian secret agency RAW. Since distorting the image of Pakistan is the agenda of RAW, therefore, it suits BJP and its militant wing, the RSS.
In this connection, reportedly, some quarters of Indian media have started to hurl another ugly allegation that Pak's intelligence agency ISI will attempt to sabotage "Indian Polls of 2019" as well.
It is mentionable that as part of the double game, by continuing false flag operations, on Setember18, 2016, New Delhi staged the drama of the terror attack in the Indian Occupied Kashmir (IOK) at a military base in Uri, close to the Line of Control (LoC) with Pakistan. After the episode, without any investigation, India's top civil and military officials, including their media started propaganda against Pakistan, it Army and ISI by accusing that the militants who targeted the Uri base came from Pakistan's side of Azad Kashmir. By manipulating that false flag terror attack, the BJP-led Indian Prime Minister Modi had also accelerated war-hysteria against Pakistan and instructed Indian forces to continue shelling across the LoC and Working Boundary, which have killed many innocent civilians inside Pakistani side of Kashmir and other nearby villages. Now, in order win the elections of 2019 through double game, Indian forces are continuously violating the LoC through intermittent shelling and have compelled Pakistan Army to give a matching response.
Particularly, Indian media, while highlighting false flag operations of the Modi government, will create a link of the arrested people with Pakistan soon, though allegations regarding Pakistan, affecting her elections are fanciful, fabricated and baseless.
However, following a well throughout plan; BJP is playing anti-Muslim/anti-Pakistan card to gain votes of a majority of Hindus. Earlier, BJP intended to create fissures in Muslim voters by blowing up "Triple Talaq" (irrevocable divorce), issue aiming to get votes of Muslim women, but the move turned to be counterproductive. Resultantly, BJP is focusing on Hindu votes by creating a series of anti-Muslim and anti Pakistan controversies, as seen in Jawher Lal Nehru University (JNU), New Delhi and Ali Garh Muslim University (Abdullah Mustafvi) Alighar.
The same card would be played in Jamiya Miliya Islamiya, Delhi and Usmaniya University, Hyderabad in next few months, where Pakistan is also likely to be maligned.
The controversies of JNU and Abdullah Mustafvi were created to implicate Islamabad through a well-deliberated media campaign. In the recent past, journalists from Pakistan and Indian Occupied Kashmir were invited on the talk shows and efforts were made to mould their point of view.
Continuing anti-Muslim and anti-Pakistan approach, the pre-election strategy of the BJP is also to create a rift among the leaders of Kashmiris.
Regarding pre-election activities of the BJP, an analyst remarked, "This needs to be taken up as an urgent campaign around the country, a campaign that is inclusive of all whose hearts beat for the nation. And one cannot wait until the dates of the next elections are announced to start this campaign. It is not hard to imagine that the electoral process and this campaign are intimately intertwined. The BJP's Hindutva [Hindu nationalism] card is its chosen pathway to electoral victory".
Undoubtedly, we may conclude that the double game has become the BJP strategy for the general elections 2019.
Sajjad Shaukat writes on international affairs and is author of the book: US vs Islamic Militants, Invisible Balance of Power: Dangerous Shift in International Relations
Email: sajjad_logic@yahoo.com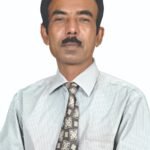 ATTENTION READERS
We See The World From All Sides and Want YOU To Be Fully Informed
In fact, intentional disinformation is a disgraceful scourge in media today. So to assuage any possible errant incorrect information posted herein, we strongly encourage you to seek corroboration from other non-VT sources before forming an educated opinion.
About VT
-
Policies & Disclosures
-
Comment Policy
Due to the nature of uncensored content posted by VT's fully independent international writers, VT cannot guarantee absolute validity. All content is owned by the author exclusively. Expressed opinions are NOT necessarily the views of VT, other authors, affiliates, advertisers, sponsors, partners, or technicians. Some content may be satirical in nature. All images are the full responsibility of the article author and NOT VT.