U.S. Department of State
Secretary Michael R. Pompeo
2201 C Street NW
Washington DC 20520
Dear Secretary Pompeo:
Stop the bloody fake election "selection" in Afghanistan. The U.S. government is responsible for this bloodshed. Bankrolling this election is wasting American money. The U.S. Embassy In Afghanistan and Afghan administration are claiming that 10 million Afghans are registered. This number is incorrect it is much lower. The population of Afghanistan is approximately 30 million. About 7 million Afghans are refugees all over the world. Approximately five million Afghans are addicted to heroin.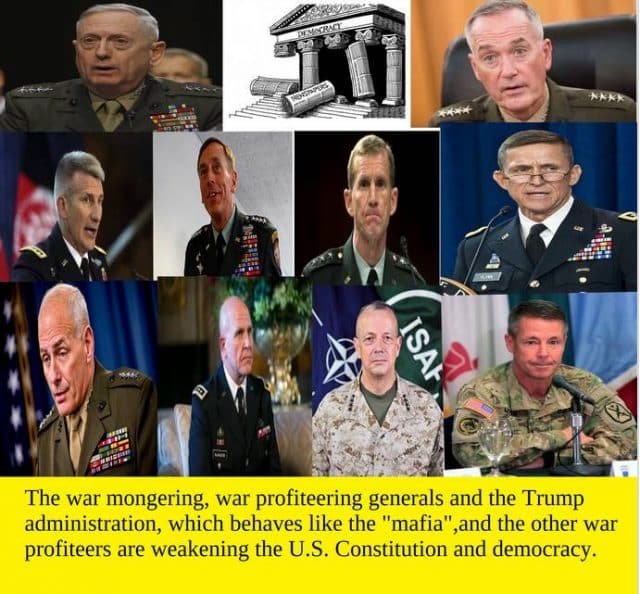 Sixty percent of the Afghan population are under the legal voting age. More than half of the Afghan villagers do not register to vote More than fifty percent of Afghanistan is under the control of the Afghan Freedom Fighters. This ten million registered voters number does not make mathematical sense. This number is laughable. The election is a "selection" and a farce. Stop wasting US tax dollars that Americans do not have to waste. We need to use these funds at home to fix our infrastructure and provide services for Americans.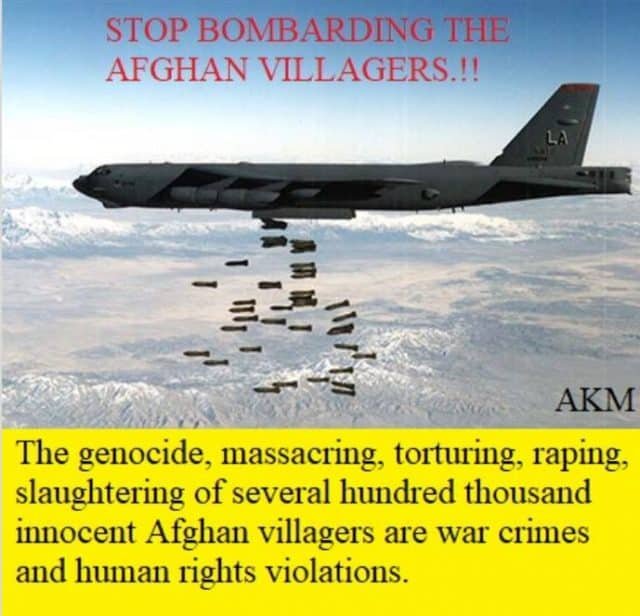 There can be no free and democratic election when Afghanistan is under U.S. occupation and under the U.S. gun. Under the umbrella of U.S. occupation forces, the so-called Afghan election on October 20, 2018 is the U.S. "selection" of a U.S. controlled Afghan puppet government. The U.S. pays $30,000 for each Afghan candidate. It is not an independent, democratic election by the Afghan people and for the Afghan people.
That is a joke. It is a farcical show to fool the ordinary American people and the international community. I strongly believe U.S. tax dollars and world funds have been wasted in Afghanistan over these 17 years. The majority of the money has gone into the personal accounts of greedy, corrupt war profiteers such as Zalmay Khalilzhad , Afghan warlords and U.S. war mongers. Instead of focusing on the investigation of corruption, the illegality of the war and the fact that after 17 years of bloodshed the U.S. has not won, the U.S. tries to deceive the Afghan people and world public opinion by holding these "fake" elections in Afghanistan. The U.S. must stop interfering in other countries' internal affairs. The U.S. must end its war in and occupation of Afghanistan. As history has shown, the U.S. cannot win a war in Afghanistan.
Sincerely,
Kadir A. Mohmand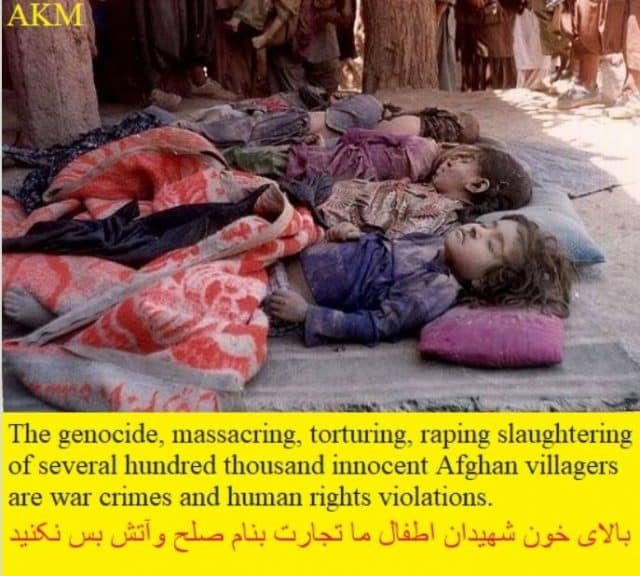 Abdul Kadir Mohmand was born in Kabul, Afghanistan. He currently resides at Kalamazoo, Michigan. He graduated from Kabul High School. On an UNESCO scholarship, Mr. Mohmand studied at Sofia University, Bulgaria from 1976 until 1978 when his studies were interrupted by the Communist seizure of power in Afghanistan. The new Afghan Communist government ordered the Bulgarian government to return him to Afghanistan because he was anti-communist. Mr. Mohmand requested political asylum. With the help of the United Nations and the U.S. Embassy, he arrived to Italy and then the United States in 1979.
Mr. Mohmand returned to his studies and earned his B.S. in 1983 from Western Michigan University. He found employment in various positions in the engineering business. For many years, he worked for BFI and was country operations manager for BFI Italia. Currently, Mr. Mohmand owns a shopping center and develops commercial properties.
During the 1980s, Mr. Mohmand was the Representative of the Afghan Mujahideen for North America. During the 1980s, Mr. Mohmand returned to Afghanistan to fight as a freedom fighter against the Soviets and Afghan communists. Through an arrangement with Borgess Hospital in Kalamazoo, Michigan, Mr. Mohmand would bring back wounded Afghan children and Mujahideen for medical treatment at Borgess and recuperation in his home in Kalamazoo. He formed and was president of a nonprofit, Aid for Afghanistan.
In the 1980s, Mr. Mohmand also worked with the Committee for a Free Afghanistan in Washington D.C to bring wounded Afghans to the United States for medical treatment.
For the past four decades Mr. Mohmand has dedicated his life to working to achieve true peace and stability in Afghanistan.
A few years ago, Mr. Mohmand organized educated Afghans intellectuals across the world who drafted a comprehensive plan for peace. Presently, he has united many different Afghan peace organizations under one umbrella. The goal of this network is to unite Afghans to bring true peace in and the independence of Afghanistan. This network wants to be the bridge between the Afghan freedom fighters and the silent Afghan majority, and the Western World in any peace negotiations.
Mr. Mohmand wants true peace and stability in Afghanistan. As a veteran of war, Mr. Mohmand hates war.
ATTENTION READERS
We See The World From All Sides and Want YOU To Be Fully Informed
In fact, intentional disinformation is a disgraceful scourge in media today. So to assuage any possible errant incorrect information posted herein, we strongly encourage you to seek corroboration from other non-VT sources before forming an educated opinion.
About VT
-
Policies & Disclosures
-
Comment Policy
Due to the nature of uncensored content posted by VT's fully independent international writers, VT cannot guarantee absolute validity. All content is owned by the author exclusively. Expressed opinions are NOT necessarily the views of VT, other authors, affiliates, advertisers, sponsors, partners, or technicians. Some content may be satirical in nature. All images are the full responsibility of the article author and NOT VT.