By Sajjad Shaukat, VT Pakistan
The fourth round of Afghanistan and India's security dialogue was held in Kabul on November 25, 2018, at the Afghan Institute for Strategic Studies (AISS), brought together former high-ranking security officials and diplomats from Afghanistan and India.
Speakers at the meeting discussed issues around security and the future relationships between Kabul and New Delhi. They spoke about insurgency and Afghanistan-India ties. The former national security advisor Rangin Dadfar Spanta said: "Pakistan is using insurgency as a tool against Afghanistan and India". The other speaker B. K. Sharma, head of Center for Strategic Studies of India said: "Afghans treat India as a key strategic partner in its transformational decade".
In the recent months, Afghanistan has witnessed scenes of civil war era. In this regard, on September 9, this year, hundreds of armed men drove in a convoy of dozens of vehicles fired thousand of bullets throughout Kabul, the capital of the country. The day was connected to 17 death anniversary of the former war lord Ahmed Shah Massoud-the anti-Soviet, anti-Taliban and the northern leaders, who was killed by Al Qaeda in 2001. Massoud is revered by his fellow Tajiks as the hero and leader of the Northern Alliance fighting the Taliban, but he is regarded by other Afghan groups as a war criminal involved in mass murder of opponents. At least 7 people were killed when a motorcycle born suicide bomber targeted the convoy whereas more than 20 people had been injured as result of aerial firing by the demonstrators. The Islamic State group (Also known as ISIS, ISIL and Daesh) claimed responsibility for the attack.
The deadliest single episode was the destruction by Taliban militant of an army base in Baghlan Province, with at least 22 and as many as 40 security force members killed. On September 10, 2018, a suicide bomber detonated explosives amid a crowd of protesters outside a police station near the Pakistan border in the district of Nangarhar province, killing about 68 people.
In the beginning of September this year, US Secretary of Defense James Mattis made an unexpected trip to Afghanistan as the US tries to make headway in the country after 17 years of war. Mattis touched down in the country amid a bloody month in the prolonged conflict.
According to a statement from the NATO-led coalition in Afghanistan, Resolute Support, "One US service member was killed and another was wounded on September 3 in an apparent insider attack…one carried out by a member of the Afghan security forces…in eastern Afghanistan…Ghani [Ashraf Ghani, [President of Afghanistan] said that preventing these green-on-blue attacks was a top national priority."
Days later, 20 people, including two journalists were killed in Kabul in twin bomb attacks on a wrestling club, and ISIS claimed responsibility for that attack.
Meanwhile, during the election-campaign and the day of the parliamentary elections which held on October 20, 2018, violence intensified in Afghanistan. More than four million Afghans ignored Taliban and ISIS threats and cast their ballots in the elections.
Foreign media and that of Afghanistan reported, "Afghanistan's first parliamentary election since 2010 has been hit by violence and chaos, with several attacks killing at least 36 people…A suicide attack at a polling station outside Kabul killed at least 15 people, with several others dying in scores of bombings, rocket attacks and incidents of violence across the country. Over 170 people have reportedly been killed or wounded as voters went to around 21,000 polling stations. Technical issues and terror attacks forced the closure of some of the stations, while voting hours were extended in some areas. At least 18 people were killed and 67 injured in blasts close to polling stations in several areas of Kabul…The provinces of Ghazni and Kandahar…the scent of violent attacks…postponed polling for a week."
More than a month after the polls Afghanistan's Independent Election Commission (IEC) has yet to announce complete election results. Out of 33 Afghan provinces, the IEC has announced results for only 13—Election authorities are yet to announce results for bigger provinces, including Kabul. It is undermining the credibility of the IEC.
A recent UN report disclosed that the number of Afghan civilians killed in the first six months of this year has reached a record high.
Earlier in September 2018, US Secretary of State Mike Pompeo named veteran diplomat Zalmay Khalilzad as a newly-named State Department special envoy to Afghanistan. Khalilzad, Pompeo said, would be "full time focused on developing the opportunities to get the Afghans and the Taliban to come to reconciliation." He has starting his efforts to convince the Taliban to have direct talks with the US.
However, Afghan high officials revived the old blame game against Pakistan by accusing the security agencies of Pakistan regarding the recent terror attacks in Afghanistan, including the Ghazni attack.
Indian media also availed the opportunity and manipulated the Taliban-ISIS terror assaults against Pakistan. In this respect, Indian business newspaper, The Economic Times allegedly wrote on August 23, 2018: "India-funded projects and programmes in Afghanistan face increased risk as Afghan officials have alleged that the recent attack launched by the Taliban in Ghazni involved presence of Pakistan Army and Pakistan's intelligence agency Inter-Services Intelligence (ISI) in aid of the terrorist group."
In fact, prior to Pompeo's visit to Islamabad, both India and Afghanistan wanted to spoil positive development between Pakistan and the United States.
Nevertheless, regarding Ghazni terror attack, the spokesman of the Foreign Office (FO) of Pakistan, Dr Muhammad Faisal said: "We have not received any evidence to back up these spurious accusations and reject these baseless allegations made by Afghan officials and others."
Afterwards, at least 50 people were killed in a suicide attack on a religious gathering in Kabul on November 20, 2018. However, the Taliban spokesman Zabiullah Mujahid stated:  "we strongly condemn attacks on civilians and sessions of ulema". This attack came as those Taliban who are fighting a war of liberation against the occupied NATO forces intensified pressure on Afghan security forces, even as the international community ramps up efforts to convince the group to engage in peace talks. US envoy Zalmay Khalilzad expressed hopes in Kabul that a peace deal to end the war could be struck before the Afghan presidential election, scheduled for April 2019. Peace talks can only lead to peace in war-torn Afghanistan, the country has been suffering since last 17 years on one pretext or the other and resultantly whole region is suffering.
It is notable that on November 2, 2018, Maulana Samiul Haq, known as the "father of the Taliban," was stabbed to death by the unidentified terrorists at his home in Pakistan's city of Rawalpindi. His son Maulana Hamidul Haq told the media that his father was receiving threats from the Afghan government.
In October 2018, a high-profile delegation from Afghanistan sought help of Maulana Haq to put an end to the old deadly conflict in Afghanistan. In the recent past, Haq who was in close contact with the Afghan Taliban, urged that US should announce timeline for troop withdrawal from Afghanistan. He has called on China to play a larger role in negotiations between the Afghan government and the Taliban to end the Afghan war. He had stated that Beijing's stake in regional peace were larger than that of America.
As the US President Donald Trump tentatively renewed direct talks with the Taliban in a bid to end America's longest war, martyrdom of Maulana Samiul Haq show double game of America with Pakistan.
Particularly, Indian secret agency RAW and Afghanistan's intelligence agency National Directorate of Security (NDS) which do not want peace in Afghanistan were behind the assassination of Samiulal Haq.
As regards the case of cross-border terrorism in South Asia, when any terror attack occurs in Afghanistan, America, India and puppet rulers of Afghanistan shift the blame game towards Pakistan. The US has also accused Iran and Russia of assisting the Taliban in Afghanistan. Especially, the main purpose of Washington is not only to pacify their people and justify the unending war in Afghanistan, but also to fulfill the collective secret strategic designs of the US, Israel and India against Russia, China, Pakistan and Iran.
It is of particular attention that in his first interview to the NBC News on October 31, 2018, indicating NATO defeat in Afghanistan, the US General Austin Miller-NATO's new, head of Resolute Support in Afghanistan admitted by saying: "This is not going to be won militarily…This is going to a political solution…My assessment is…if you realize you can't win militarily at some point…So you do not necessarily wait us out, but I think now is the time to start working through the political piece of this conflict."
Nonetheless, once again, on October 24, 2018, Islamabad has dismissed the Afghan President Ashraf Ghani's declaring "baseless and unfounded" allegations regarding Kandhar attack which killed top provincial leadership including Police Chief General Raziq. Pakistan has asked Afghanistan to share the evidence or intelligence, if any about Pakistan's involvement, but Afghan government failed.
Security situation in Afghanistan is well beyond the control of Afghan security forces and the National Unity Government of that country. For all its failure, New Delhi and Kabul has been blaming Pakistan in accordance with their collective agenda.
As a matter of fact, since the occupation of Afghanistan by the US-led NATO forces, the country has become center of CIA, RAW and Mossad which are in connivance to obtain the covert designs of the their countries and some Western countries against Russia, China, Pakistan and Iran. Under the cover of fighting terrorism, these foreign agencies which are also in collaboration with the NDS, support the militants of ISIS and Afghanistan-based Tehreek-e-Taliban Pakistan (TTP), including their linked outfits which have been conducting terror-assaults in Afghanistan and Pakistan as part of the secret strategy of the US-led countries. Besides, these terrorist groups are weakening Tibetan regions of China and Iranian Sistan-Baluchistan through subversive activities.
Especially, India and Afghan government which want to prolong the stay of NATO forces in Afghanistan are playing double game against America. New Delhi knows that after the withdrawal of the NATO forces, Taliban will eliminate the secret network of India and the NDS in that lawless country. Hence, these intelligence agencies are particularly using the terrorists of TTP and ISIS in wakening Afghanistan and Pakistan.
Regarding Indian activities in Afghanistan the then NATO commander, Gen. McChrystal had pointed out: "Indian political and economic influence is increasing in Afghanistan…is likely to exacerbate regional tensions."
Similarly, while taking note of Indian role in Afghanistan, US Republican Senator John McCain had reminded the Obama administration that encouraging India to take a more active role in Afghanistan, while simultaneously criticising Pakistan could be a recipe for disaster.
It is also of particular attention that armed forces of Pakistan have successfully broken the backbone of the foreign-backed terrorists by the successful military operations Zarb-e-Azb and Radd-ul-Fasaad which have also been extended to other parts of the country, including Balochistan province. And Pakistan's primarily intelligence agency, ISI has broken the network of these terrorist groups by capturing several militants, while thwarting a number of terror attempts. But, in the recent past and during the election-campaign of 2019, blasts in Balochistan and other regions of the country showed that the US-led India, Afghanistan and Israel have again started acts of sabotage especially to weaken Pakistan and to damage the China-Pakistan Economic Corridor (CPEC) which is part of China's One Belt, One Road (OBOR) initiative or BRI. Washington and New Delhi has already opposed this project.
Notably, Russia hosted a meeting in Moscow on November 9, this year to end the war in Afghanistan. Delegates from a body appointed by the Western-backed government in Kabul and a group representing the Taliban as well as officials from a dozen nations, including China, Iran and Pakistan participated in the talks. Indian-Afghan governments' participation in the Moscow conference was on non-official-low level, as they did not want Russian peaceful approach in connection with Afghanistan.
It is noteworthy that foiled terror attack on the Chinese consulate in Karachi on November 23, this year was part of the same scheme. In another terror-related incident, on the same day, at least 35 people were killed and 50 wounded in a blast in Kalaya area of lower Orakzai district in Hangu (Pakistan).
It is mentionable that a separatist group of the Balochistan province, the Balochistan Liberation Army (BLA) claimed responsibility of the failed terror attempt on the Chinese consulate in Karachi through a tweet.
Meanwhile, Pakistan's media and reliable sources revealed that in a major development pertaining to attack on Chinese consulate in Karachi, Pakistan's Law Enforcement Agencies (LEAs) on November 24, 2018 learned that attack was funded by India's notorious RAW and Afghanistan's NDS. Earlier, LEAs arrested three alleged facilitators in connection with assault on Chinese Consulate in Karachi.
Sources privy to LEAs disclosed that local facilitators had assisted the BLA's terrorists in carrying out the appalling attack. The attack was "planned by banned BLA commander Aslam alias Achhu who is currently under treatment at Max Hospital in New Delhi, after being injured in an operation by Pakistani security forces near Sibi…Achhu had several times travelled to India from Afghanistan on fake passport. His sister was arrested while crossing border last year."
Undoubtedly, it shows the connections of the Indian RAW with NDS in relation to the foiled attempt at the Chinese consulate of Karachi.
India's main objective is to undermine Pakistan's legitimate economic and security interests in Afghanistan. India is attempting to poison Afghan people against Pakistan by carrying out negative propaganda and actions to destroy Pakistan's age old socio-economic and trade related links with Afghanistan and to impede Pakistan's trade with Central Asia. India blames Pakistan for terrorist events occurring in Afghanistan to build a case that the freedom struggle in Jammu and Kashmir is also being backed by Pakistan. New Delhi's objective in doing so is to denude the people of Jammu and Kashmir for the political and moral support of Pakistan. India is also using Afghan soil to destabilize Balochistan to slow down the growth of the CPEC and pulling Afghanistan away from joining the CPEC.
We can conclude that Indo-Afghan nexus is not only destabilizing Pakistan and Afghanistan, but is also jeopardizing the regional stability and peace for which Russia and China, including Pakistan are making collective efforts.
Sajjad Shaukat writes on international affairs and is author of the book: US vs Islamic Militants, Invisible Balance of Power: Dangerous Shift in International Relations
Email: sajjad_logic@yahoo.com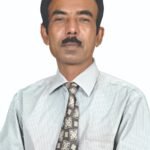 ATTENTION READERS
We See The World From All Sides and Want YOU To Be Fully Informed
In fact, intentional disinformation is a disgraceful scourge in media today. So to assuage any possible errant incorrect information posted herein, we strongly encourage you to seek corroboration from other non-VT sources before forming an educated opinion.
About VT
-
Policies & Disclosures
-
Comment Policy
Due to the nature of uncensored content posted by VT's fully independent international writers, VT cannot guarantee absolute validity. All content is owned by the author exclusively. Expressed opinions are NOT necessarily the views of VT, other authors, affiliates, advertisers, sponsors, partners, or technicians. Some content may be satirical in nature. All images are the full responsibility of the article author and NOT VT.