It must be said at the outset that the so-called Alt-Right continues to deteriorate at an alarming rate, perhaps faster than the media itself even anticipated. One of its leading exponents, Richard Spencer, continues to act in a weird.
We examined the Alt-Right's ideological foundation last year in numerous articles. When I argued that the Alt-Right has no moral and metaphysical grounds, when I pointed out that the movement was intellectually incoherent and philosophically worthless, a reader responded:
"When the very future of Western civilization is at stake, it would seem rather reckless to quibble about whether Richard Spencer understands the implications of Darwinism, or whether his attempts to justify his defense of his extended kinship group succeed philosophically or not. However far Spencer's views fall short of a coherent world view, the pressing question is whether there is something of great value that he and his ilk are fighting for, and how might that enterprise be framed in a way that elicits support."
I think this reader will almost certainly have a different opinion about Spencer now. I argued very plainly that any system of thought or movement that does not pass the moral test will eventually fall. We have witnessed how some of the leading figures in the Alt-Right movement, such as Matthew Heimbach, were literally caught with their pants down. But being caught with your pants down is one thing, and abusing your own wife in front of your children is another.
That is currently one of the accusations that Richard Spencer's estranged wife has raised against him. Nina Kouprianova has been married to Spencer since 2010 and has two children. But an affidavit suggests that she is filing for divorce. Why? Well, Spencer, she said, abused her. Kouprianova placed a copy of an email to Spencer in the affidavit in which there are instances which clearly indicate that Spencer has abused her. It reads (Kouprianova is responding to Spencer):
"Yeah, apart from seeing the bruises on my wrists and knees from yesterday's adventure down your staircase that you sent me on, the trip back went without major incident."
The Huffington Post has reported: "There was also the time he pushed her into the stove when she was pregnant, she says. He would wake her up screaming at her, telling her to kill herself. She recorded hours of him screaming at her, some of which she transcribed and included in the affidavit."
Some of the text messages which Kouprianova said she exchanged with Spencer are completely horrible, so horrible in fact that some people would have believed that those messages came from the mind of a psychopath, which many experts say can be charming in appearance.[1] Here are a few samples:
"You are worthless."
"You are a disgusting cunt."
"Kill yourself."
"Fuck you. Please kill yourself."
When Kouprianova responded by saying that those languages are "truly mean," Spencer replied back and said: "I hope you kill yourself. I would actually respect you." There is more: "There is no other way to honestly deal with you other than telling it like it is. The fact that you're in your mid-30s and you're still this pathetic means you'll never change."
Did Spencer get this philosophy from Nietzsche, who he said woke him up from his dogmatic slumber? Nietzsche declared in Thus Spake Zarathustra: "Are you visiting women? Don't forget your whip!"[2] Spencer seemed to have been doing exactly that. She told Kouprianova that "suicide seems to be your best option. You're deluded if you think I don't hate you. Fuck yourself."
If that is not a sign that Spencer is not mentally stable, then nothing is. Spencer always markets himself as a charming person, but inside he is obviously a ravening wolf inside, waiting to apply an arguably Nietzschean ideology to his own wife. It appears that Spencer has been a good student, for he added his own philosophy on women by saying that "The only language women understand is violence."[3]
Kouprianova told one reporter that Spencer once pushed "her into the stove when she was pregnant, dragging her down the stairs by her arms. She [Kouprianova] plays me recordings of him screaming at her while the children sob in the background. Telling her he will 'Fucking break [her] nose,' telling her to go kill herself, to jump off a bridge." There is more:
"'Will your parents even go to your funeral?' he taunts in one recording. I can hear the high-pitched sound of cartoons playing in the background ― the children are right there. In one recording, he wakes her up at 1 a.m. to repeatedly ask her what her problem is. 'Let me sleep,' she begs. 'You are waking up the baby.' 'I would recommend that you murder yourself because you have nothing to offer the world,' he says. 'You are profoundly disgusting.'"
Spencer's former girlfriend, Megan Bobonick, had similar experiences. When the reporter asked Spencer what she meant by breaking his wife's nose and the "fuck yourself" thing, Spencer responded: "I did not break her nose. It's tough talk, words said in anger. There is a red line between actually doing something."
The central questions one should ask are these: Isn't Kouprianova of European descent? Doesn't Spencer know that words are sometimes more powerful than swords and guns? In his white-only ethno-state, where would Spencer put his wife, whom she also called "genetically defective" and "a parasite"[4]? Wouldn't she be part of the people who suffer under Spencer's "peaceful ethnic cleansing"?
Moreover, if Spencer really cares about building an "ethno-state," why doesn't he start at home? Why has he regularly "failed to pay water, internet, electricity, and cellphone bills and failed to make healthcare payments," causing the healthcare of his own family to lapse "three times," as his wife charged? Why doesn't he show some respect for his children by even treating his wife properly in front of them?
As I argued elsewhere, Spencer has been influenced by both Nietzsche and Darwin, the very people who scorn at the metaphysics of morals. Morality, or what Kant calls the categorical imperative, is the key issue here. Spencer cannot submit his passion to practical reason, and people like Luke Ford were willing to support him. When Spencer was accused of a threesome, which seemed to have been false, Luke Ford defended him by saying:
"Maybe we need to look at this type of thing from a Spencerian, Olympian perspective…[Spencer] is not a cock smoker. He is a man who likes women. He likes left-ring women; he likes right-wing women. He is not a man who's going to allow conventional morality to set limit on his Nietzschean, Olympian spirit.
"Richard Spencer sees a woman that he wants, and he says, 'Hail Victory!' He says, 'Hail our people!' He says, 'Hail Trump!' Who among us would say no? The reason that most men don't engage in this sort of behavior is that they don't have the opportunity. So imagine you are Richard Spencer, and all these chicks want you."
Now Luke Ford is now one of Spencer's critics. Ford doesn't seem to have noticed that Spencer's new behavior is congruent with what Nietzsche has said.
Moral Decadence
The logic is pretty straightforward here: internal contradiction, inconsistency, and moral decadence and wickedness were Spencer's final destination. We knew this was the case; it was only a matter of time. Spencer responded to his wife's affidavit saying that he denies "each, every, and all allegations."
During an interview last November, Spencer again denied the claims that his wife was making, adding: "Most people who have met me know that I am in control of myself. I am not one of these guys who just flies off the handle at any moment….I engage in no violence." The filing, Spencer continued to say, "is a gross mischaracterization of me; it's a gross mischaracterization of the events that occurred."
Well, Spencer, how can you deny the evidence that she has brought forth: audios, cameras and text messages? Are you going to deny that you ever uttered or wrote those words? And if you are denying incontrovertible evidence, why can't you make that position clear to your devoted followers?
Sure, there are multiple cases in which women make wild allegations, but this is certainly different because Kouprianova doesn't just make allegations. She provides evidence, and Spencer can't just wiggle out of that easily. What was so amazing about all this is that throughout his interview, Spencer never even remotely acknowledged that he had attempted to engage in violent acts at all. Yet take a look at this email exchange between Spencer and Kouprianova, which BuzzFeed and the Daily Mail made public:
Kouprianova: To be perfectly honest, I'm not ready to converse with you after what you've done. My jaw is bruised.
Spencer: I understand. I'm sorry, and I feel terrible.
BuzzFeed reported: "Days later, while visiting her mother in Canada, Kouprianova said, 'my mother noticed bruises on my jaw, chest, and leg. She urged me to document them.'"
Whether Spencer likes it or not, his statement here is an admission that he did engage in violence. But since he is an intellectual child of Friedrich Nietzsche, he has to lie, even though he knows that he is perpetuating blatant fabrications. Nietzsche said:
"To be truthful means using the customary metaphors – in moral terms, the obligation to lie according to fixed convention, to lie herd-like in a style obligatory for all."[5]
Spencer reminds me of both Jean Jacques Rousseau and Arthur Schopenhauer. Rousseau wrote an entire book on child-rearing called Emile, but he sent all his five children to boarding school, which, during that era, was like sending children to the ultimate torture chamber. Schopenhauer himself contracted syphilis because of his hatred of his mother.[6]
---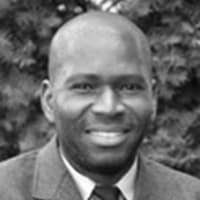 ATTENTION READERS
We See The World From All Sides and Want YOU To Be Fully Informed
In fact, intentional disinformation is a disgraceful scourge in media today. So to assuage any possible errant incorrect information posted herein, we strongly encourage you to seek corroboration from other non-VT sources before forming an educated opinion.
About VT
-
Policies & Disclosures
-
Comment Policy
Due to the nature of uncensored content posted by VT's fully independent international writers, VT cannot guarantee absolute validity. All content is owned by the author exclusively. Expressed opinions are NOT necessarily the views of VT, other authors, affiliates, advertisers, sponsors, partners, or technicians. Some content may be satirical in nature. All images are the full responsibility of the article author and NOT VT.