Jewish Neocon Max Boot never gets tired of perpetual wars in the Middle East and wherever his appetite leads him. He wants to kill two birds with one stone: he wants to destroy the Middle East and at the same time send the bill to the American people. If this sounds farfetched, then listen to Boot very carefully here:
"The military would do well today to open its ranks not only to legal immigrants but also to illegal ones and, as important, to untold numbers of young men and women who are not here now but would like to come.
"No doubt many would be willing to serve for some set period in return for one of the world's most precious commodities — U.S. citizenship."
Did you catch that? The U.S. military should open its ranks to everyone, both legal and illegal immigrants, so that they can go ahead and die in the Middle East for people like Boot and Israel. Boot never told the American people about the cost of this diabolical plan. He never told people that no country on earth can survive with that principle.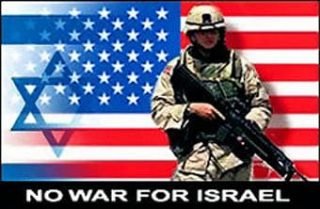 Deaths of American soldiers in the Middle East aren't enough for Boot. He has to enlist other Goyim in his essentially Talmudic plan. Like Henry Kissinger—who believes that military men are "dumb, stupid animals to be used as pawns in foreign policy"[1]—Boot wants to use and reuse the Goyim for Greater Israel.
Boot has recently reasserted his role as one of the most warmongers in the history of America by saying:
"We need to think of these [military] deployments as we thought of our Indian Wars, which lasted 300 years, or as the British thought about their deployment on the North West Frontier, which lasted 100 years. US troops are policing the frontiers of the Pax Americana."[2]
He moved on to posit that the United States needs to step up to the plate and "eschew its big-war mind-set." Boot was just warming up. He continued to assert that
"The longer US troops stay anywhere, the greater their chances of achieving our objectives. Just as the police aren't trying to eliminate crime, so troops are not trying to eliminate terrorism, but, instead, to keep it below a critical threshold that threatens the United States and our allies"[3]
Read those statements. Boot wants the United States to stay forever in the Middle East and elsewhere. He doesn't care if US soldiers live or die. He does care whether perpetual wars never lead to perpetual peace. He just wants to keep killing precious US soldiers, precious Muslims, or the Goyim. This is the type of mentality that these people have, and it is completely opposite of what the founding fathers had envisioned.
As Jewish Neocon Michael Ledeen himself put it more than a decade ago, "Creative destruction is our middle name."[4] Using "democracy" and "freedom" as an ideology, Ledeen, like the entire Neoconservative establishment, perpetuates the crazy idea that "the oppressed peoples of the fanatic regimes are our greatest assets. They need to hear and see that we are with them, and that the Western mission is to set them free, under leaders who will respect them and preserve their freedom."[5]
Well, when was the last time that the United States established "democracy" and "freedom" in the Middle East? After the Iraq War? Afghanistan? Libya? Syria?
You see, Ledeen, whether he likes it or not, is a Satanist precisely because he will not listen to voice of reason. He has imbibed the essentially Talmudic ideology, and this has crippled his political development. We should no longer pay attention to the diabolical plans that these people are attempting to force upon us.
---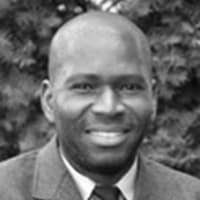 ATTENTION READERS
We See The World From All Sides and Want YOU To Be Fully Informed
In fact, intentional disinformation is a disgraceful scourge in media today. So to assuage any possible errant incorrect information posted herein, we strongly encourage you to seek corroboration from other non-VT sources before forming an educated opinion.
About VT
-
Policies & Disclosures
-
Comment Policy
Due to the nature of uncensored content posted by VT's fully independent international writers, VT cannot guarantee absolute validity. All content is owned by the author exclusively. Expressed opinions are NOT necessarily the views of VT, other authors, affiliates, advertisers, sponsors, partners, or technicians. Some content may be satirical in nature. All images are the full responsibility of the article author and NOT VT.