by Peter Paget
There is a pronounced increase in Earth movement activity and magnetic anomaly. We now have two North Poles, one over Canada and one over Siberia. These focus the extreme cold, which why you guys are freezing in the NE USA.
We also have two South Poles and that is why in the Australian Summer you guys down South are cooking and in your upcoming Winter you will be freezing too – more extremes and its NOT "global warming" (pass me the brown paper bag).
The Arctic North Pole is only warmer because it is no longer the actual North Pole, that is moving at 55 km per year into Siberia. More wobble too and when does this all get critical, well on present calculations 2023 to 2026 when the magnetic focus moves into the weaker field lines and the acceleration of the magnetic movement really speeds up weakening the magnetosphere and exposing the Earth to more Cosmic radiation, cloud cover and exposure to Solar storms as we move away from Grand Solar Minimum.
What does that mean? Power outages, more disruption of satellite communications and crop harvest failures more widely as regions change climate pattern, higher food prices, the rich can afford it the others will just have to eat cake (cattle feed – an olde English joke).
The elite, the World Governments, the cabals, the dynasties all know this and have been preparing for years, decades. Now I am going to share some views which are not my own but are held behind closed doors, so don't go off on one about how Peter has drifted off to the extreme right.
I just happen to be an external observer and I report to you what the Inner Keep (that comes from the last defense tower in the center of a castle) think, plan and form policy which you don't have to agree with – you would be pretty amoral if you did, but they are trying to be pragmatic, which is not very kind to you folk in the main out there.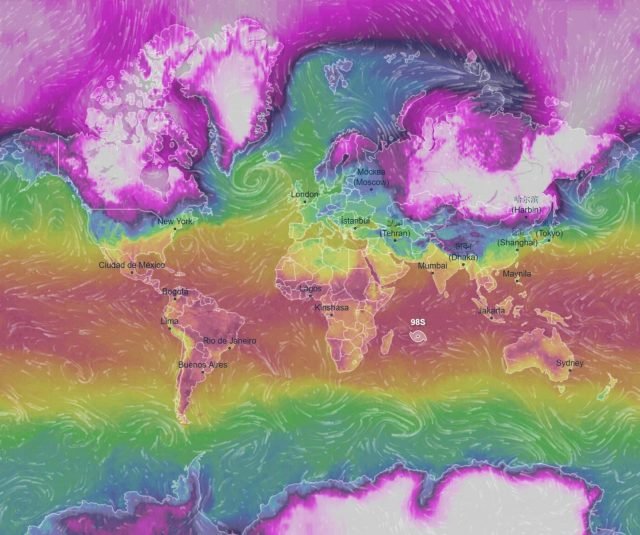 Namely, despite inclinations to the contrary, the World will not be able to support the numbers of people it has already living on it and famine and health issues will be the main reducer of populations numbers. In light of that conclusion the Inner Keeps policy is to help matters along, reduce unrest and that dreaded word 'revolution' (like South America) and over the years have World wide introduced not very successful programs (deliberate American spelling) to cut down numbers and reduce birth rates.
These include reintroducing endemic diseases into areas where they had been illuminated, vaccinating as many old folk and children so they fall foul of maladies which might kill them off when they get a minor chill or are triggered by another artificial transmission, making 'Cancer' the norm (it is very much a 20th and 21st Century illness) and increasing its presentation in the population with RF 4G, cell phones, tablets, modems, Wi-Fi and the big new kid on the block, 5G, which rolls out this year.
They are cooking you!
WHY? Because they think a whole bunch of you are going to die anyway so what's the point of wasting time and cluttering up the civilization with pointless workers who are no longer needed. Don't jump on my back please, I am only telling you what others opinions and policy are. Don't shoot the messenger, or would you rather stay in in your pink bubble of denial and ignore the situation – most of you will prefer that – you don't want to know.
The Georgia Guide Stones have been updated. The target is now 2 billion only on Earth, so 5.5 are earmarked to go walk about and meet their maker. Hence why in various places around the World (who mentioned Northern California) unneeded communities can be allowed to fry and burn) so the BIG boys (and GIRLS – who said HRC) can cream off the resources and plow the ill gotten gains into their survival programs, namely the off world and deep (DUMB) facilities where they hope to sit out the troubles and amuse themselves with their human slaves (sorry helpers) until things Solar quieten down again as they will. Happened a number of times before. Why did the great ancient civilizations of the past suddenly disappear?
So there you have part of the picture. Read between the lines of my books in the encoded passages, both linguistic and numerical as it is bit sensitive to state it all in plain sight – only for those with eyes to see. So stay sharp, review the current data, GET AWAY FROM THE COASTS and party NOW.
2/04/2019 — West Coast USA / California Earthquake activity — Pacific quakes due next few days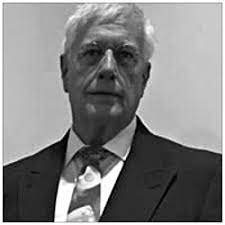 Gordon Duff posted articles on VT from 2008 to 2022. He is a Marine combat veteran of the Vietnam War. A disabled veteran, he worked on veterans and POW issues for decades.
Gordon is an accredited diplomat and is generally accepted as one of the top global intelligence specialists. He manages the world's largest private intelligence organization and regularly consults with governments challenged by security issues.
Duff has traveled extensively, is published around the world, and is a regular guest on TV and radio in more than "several" countries. He is also a trained chef, wine enthusiast, avid motorcyclist, and gunsmith specializing in historical weapons and restoration. Business experience and interests are in energy and defense technology.
ATTENTION READERS
We See The World From All Sides and Want YOU To Be Fully Informed
In fact, intentional disinformation is a disgraceful scourge in media today. So to assuage any possible errant incorrect information posted herein, we strongly encourage you to seek corroboration from other non-VT sources before forming an educated opinion.
About VT
-
Policies & Disclosures
-
Comment Policy
Due to the nature of uncensored content posted by VT's fully independent international writers, VT cannot guarantee absolute validity. All content is owned by the author exclusively. Expressed opinions are NOT necessarily the views of VT, other authors, affiliates, advertisers, sponsors, partners, or technicians. Some content may be satirical in nature. All images are the full responsibility of the article author and NOT VT.