By Sajjad Shaukat for VT
As part of the continued propaganda campaign, Indian media leaves no stone unturned in targeting Pakistan. India's economic warfare against Pakistan, which needs an appropriate analysis, is also part to this malicious campaign.
In this regard, under the caption, "Economy in Shambles but Pakistan wants to increase the defence budget", Indian Zee News reported in an ambiguous style on February 19, this year, "Pakistan has been facing different kinds of threats starting from conventional war to unconventional and now in the midst of a hybrid war which is the 'synchronised use of multiple instruments of power tailored to specific vulnerabilities across the full spectrum of societal functions to achieve synergistic effects. The principal objective behind this hybrid war is to weaken Pakistan through a synchronised attack that includes economic warfare, supporting domestic unrest, diplomatic onslaught, along with regular and irregular military operations. Pakistan armed forces have always been the prime target of anti-state actors. They have been targeting via different methods including defence budget.
The largest expenditure item in the budget is debt-servicing. The second largest expenditure are eaten up by losses of Public Sector Enterprises (like PIA, the Pakistan Steel Mills, power sector and Pakistan Railways). The third largest chunk will go for the Public Sector Development Programme (federal plus provincial). And the fourth largest allocation will go towards 'Defence Affairs and Services'. There is a myth that the defence budget takes away the lion's share of the total budgetary outlay [Not true]. In Budget 2018-19, 'Defence Affairs and Services' will consume around 18 percent of all the government expenditures. What this means is that a full 82 percent of all government expenditures are not defence related. Most of the people also says that the defence budget has been increasing at a high rate [Again not true]."
Focusing on Pakistan's defence budget, it added, "In the financial year 2001/2002, 17 years ago, the allocation for defence amounted to 4.6 percent of GDP, in 2003-04 amount to 3.9 percent of GDP and in  2018-19 just 3.2 percent of our GDP ( it has allocated Rs1.1 trillion for 'Defence Affairs and Services' out of our Rs34 trillion total budget).  Pakistan spends a very low percentage of its GDP on defence. There are at least 50 countries (including India, Sri Lanka, Jordan, Liberia) that spend a higher percentage of their GDPs on defence. Pakistan's armed forces are the 6th largest in the world, but our expenses per soldier are the lowest. The US spends $460,000 per soldier, Saudi Arabia $340,000, India $33,000, Egypt $18,000 and Pakistan $12,000. So such allegations are done with some purpose. Few days back Pakistan information minister Fawad Chaudhry said that "The country's defence budget is already low as compared to other states in the region, and therefore it should be increased."
However, while exaggerating Pakistan's internal challenges, Zee News ignored Indian internal threats and ambitious defence policy which continues unabated.
As regards India's defence expenditures, on February 28, 2015, New Delhi announced its ruthless defense budget amounting to 2.47 trillion Indian rupees ($40.07 billion), a 7.9 percent increase for the fiscal year starting from April 1, 2015, suggesting that it will move with the military's long wish list for fighter jets, ships and artillery, as Indian Prime Minister Narendra Modi's government presented its first budget. For that fiscal year, the allocation was 2.29 trillion rupees, a jump of 12 percent over the previous year.
While exposing India's unlimited defense policy, Washington-based Center for Strategic & International Studies (CSIS) had disclosed in its report of April 2011 that India had planned "to spend an estimated $80 billion on military modernization programs by 2015 so as to further increase its military build-up against China and disrupt security-balance in South Asia…India is expected to maintain this position in the coming years."
The CSIS report elaborated, "Consequently, India's defense budget has roughly quadrupled (in real terms) since 2001…reaching $36.3 billion in the 2011–2012 budget…and enabled the implementation of long-term acquisition plans."
It is notable that in February 2010, Indian military procurement units descended on the DefExpo 2010 trade fair in New Delhi. Inaugurating the Indian Defense Exhibition, Defense Minister A.K. Antony had said that India's defense expenditure which is 2.5 percent of its gross domestic product (GDP) is going to increase. He pointed out, "Our government is committed to rapid modernization of armed forces."
In this connection, in its report, the Stockholm International Peace Research Institute (SIPRI) revealed on March 20, 2012, "India is the world's largest recipient of arms…India's imports of major weapons increased by 38 percent between 2002-06 and 2007-11."
In another report, SIPRI had disclosed on February 22, 2015 that India is the world's largest recipient of arms—"India (14 percent of global arms imports), China (4.7 per cent), Australia (3.6 per cent) and Pakistan (3.3 per cent)." In its report of 2016 also SIPRI pointed out India's arms-import.
According to the 'Military Balance 2018' report by the International Institute for Strategic Studies (IISS), "India's defence budget broke into the world's top five…beating the UK for the first time…India overtook the UK as the fifth-largest defence spender in the world in 2017 at $52.5 billion, up from $51.1 billion in 2016."
New Delhi's military is acquiring a slew of new equipments from combat aircraft to submarines and artillery. It is currently finalising a deal with France's Dassault Aviation to buy 126 Rafale fighter jets in a contract worth an estimated $12 billion.
Although peace and brinksmanship cannot co-exist in the modern era, yet India seeks to destabilize Asia through its aggressive designs, activated with new arms race.
During his first visit to New Delhi, on November 6, 2010 the US President Barack Obama had announced the measures, America would take regarding removal of Indian space and defence companies from a restricted "entities list", and supported Indian demand for a permanent seat in the UN Security Council.
By setting aside the Indian poor record regarding the safety of nuclear weapons and materials and despite Indian violations of various international agreements and its refusal to sign Non-Proliferation Treaty (NPT), Comprehensive Test Ban Treaty (CTBT) and Additional Protocol with the International Atomic Energy Agency (IAEA), Washington signed a pact of nuclear civil technology with New Delhi in 2008. During President Obama's visit to India, on January 25, 2016, the US and India announced a breakthrough on the pact which would allow American companies to supply New Delhi with civilian nuclear technology.
Earlier, on November 2, 2010, the US also agreed to sell India the most expensive—the new F-35 fighter jets including US F-16 and F-18 fighters, C-17 and C-130 aircraft, radar systems, Harpoon weapons etc. Besides acquisition of arms and weapons from other western countries—especially Israel, America is a potential military supplier to India. US also pressurized IAEA and the Nuclear Suppliers Group to grant a waiver to New Delhi for obtaining civil nuclear trade on larger scale. In fact, US wants New Delhi to continue anti-China and anti-Pakistan role.
Similarly, by pursuing the double standards of America in its worst form, American President Donald Trump also intends to favour India, while opposing the nuclear weapons of Pakistan.
It is worth-mentioning that in the recent past, Indian civil society organizations, while complaining of excessive defense spending, indicated that the government spends very little amount for the betterment of people.
Indian defense analyst Ravinder Pal Singh, while indicating New Delhi's unending defense expenditures at the cost of poverty-alleviation, calls it guns-versus-butter question.
Even some of Indian officials are surprised in relation to Indian defense expenditure which has no bounds. For example, an official of the country's finance ministry remarked, "There is a dilemma…poverty needs to be eradicated to prevent men from taking to the guns…but more funds for security means less money for poverty alleviation."
Secretary General of the Control Arms Foundation of India Binalakshmi Nepram stated, "When people are dying of poverty and bad sanitation, what protection will arms provide them?"
A report of United Nations pointed out that India ranks 134th of 182 countries on the United Nations Development Programme's Human Development Index. It estimated that 50 per cent of the world's undernourished population lives in India. Nearly 31 per cent of the billion-plus Indians earn less than a dollar a day.
It is mentionable that under the mask of democracy and secularism, Indian subsequent regimes dominated by politicians from the Hindi heartland—Hindutva (Hindu nationalism), have been using brutal force ruthlessly against any move to free Assam, Kashmir, Khalistan, Mizoram, Nagaland, Tamil Nadu and Tripura where wars of liberation continue in one or the other form.
In the recent years, Maoist intensified their struggle, attacking official installments. In this context, Indian media admitted that Maoists have entered the cities, expanding their activities against the Indian union. While, even under the rule of Congress which claims to be secular party, Indian extremist parties like BJP, RSS, VHP, Shev Sina and Bajrang Dal have missed no opportunity to communalize national politics of India.
Notably, after serving the BJP for 30 years, Indian Minister of External affairs Jaswant Singh was expelled from the party for praising Mohammad Ali Jinnah (Founder of Pakistan) and echoing the pain of the Indian Muslims in his book, "Jinnah: India, Partition, Independence." While pointing out the BJP's attitude towards the minorities, Singh wrote: "Every Muslim that lives in India is a loyal Indian…look into the eyes of Indian Muslims and see the pain." He warned in his book, if such a policy continued, "India could have third partition."
Reportedly, in 2015, Minister of Home Affairs Rajnath Singh had highlighted his focus to build the capacity of security forces engaged in fighting uprising and separatism. Indian Central Government finalized the raising of Indian Reserve Police Battalions (IRBPs) in Indian Occupied Kashmir (IOK) and Naxal/Maoist hit states or Left Wing Extremism (LWE) areas, Andhra Pradesh and Telangana. Out of the total 25 IRBPs proposed, five were for IOK and 12 for LWE affected states whereas rest of 8, IRBPs for other states.
The mentioned increase was a part of overall drive against Naxal/Maoist affected states and the Indian Controlled Kashmir, including other regions where similar movements continue unabated against the political, social and economic system of India, which is based upon injustices.
And despite concerted efforts—capacity, capability, weapons, equipments and training, the Indian security forces could not effectively counter and reduce the insurgent activities in these states.
Nevertheless, by following an ambitious defence policy blindly, New Delhi has not only neglected the modern global trends like renunciation of war, disarmament, peaceful settlement of disputes and economic development, but has also set aside internal threats such as acute poverty and separatist movements/insurgency.
In these terms, like the former Soviet Union, particularly, separatist movements which pose a serious challenge to the Indian federation will culminate into disintegration of the Indian union. Hence, instead of waging economic warfare against Pakistan, Zee News must better pay attention to Indian internal threats, including its growing defence budget.
Sajjad Shaukat writes on international affairs and is author of the book: US vs Islamic Militants, Invisible Balance of Power: Dangerous Shift in International Relations
Email: sajjad_logic@yahoo.com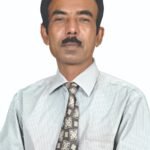 ATTENTION READERS
We See The World From All Sides and Want YOU To Be Fully Informed
In fact, intentional disinformation is a disgraceful scourge in media today. So to assuage any possible errant incorrect information posted herein, we strongly encourage you to seek corroboration from other non-VT sources before forming an educated opinion.
About VT
-
Policies & Disclosures
-
Comment Policy
Due to the nature of uncensored content posted by VT's fully independent international writers, VT cannot guarantee absolute validity. All content is owned by the author exclusively. Expressed opinions are NOT necessarily the views of VT, other authors, affiliates, advertisers, sponsors, partners, or technicians. Some content may be satirical in nature. All images are the full responsibility of the article author and NOT VT.