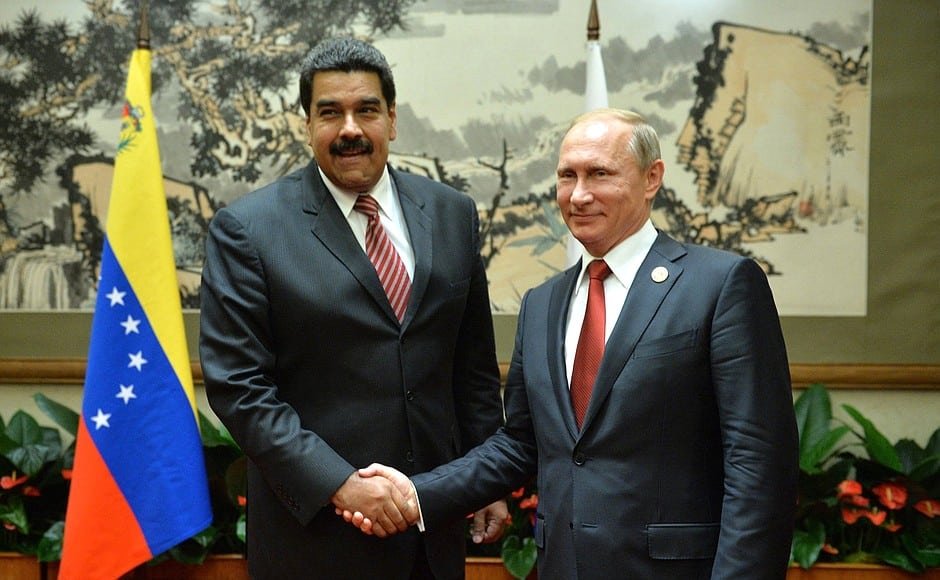 Whatever you may say about Nicolás Maduro, he has certainly upset New World Order agents in Washington and Israel. Why? Well, simple:
"After the death of Venezuelan President Hugo Chavez, his successor, Nicolas Maduro, soon faced the challenges of a capsizing economy, hyperinflation, and shortages of medicine and food fueled by low oil prices, despite the country's massive reserves."[1]
Maduro challenged the New World Order establishment, which sought to destabilize the economy and send people to their economic suicide. NWO agents had to act, therefore they sent one of their finest puppets: self-declared interim President Juan Guaido. Canada, the United States and Israel have all declared that they support him. Journalist Ahmad Moussa makes the case that Israel is attacking Maduro because
"Solidarity with the Palestinian struggle for self-determination was at its height during the Chavez years up until today, with the leadership making outspoken criticism of Israel's flagrant violations of international law. The recent UN Palestinian statehood vote, along with Palestine's broader bid for statehood, has strong support in Latin America, including in Venezuela"[2]
Guaido has made it very clear that he wants to join forces with the Israeli regime. "I am very happy to report that the process of stabilizing relations with Israel is at its height," he said.[3] The guy has obviously been paid to dance on the political platform. Maduro knows this, and this is one reason why he wrote a devastating letter to Americans, which we are reproducing in part here:
"We are living today in a historical crossroad. There are days that will define the future of our countries, giving us a choice between war and peace. Your national representatives of Washington want to bring to their borders the same hatred that they sowed in Vietnam. They want to invade and intervene in Venezuela — they say, as they said then — in the name of democracy and freedom.
"But this is false. Their history of the usurpation of power in Venezuela is as false as the weapons of mass destruction in Iraq. It is a false argument, but it can have dramatic consequences for our entire region.
"I address these words to the people of the United States of America to warn of the gravity and danger that some sectors in the White House intend, that is, to invade Venezuela with unpredictable consequences for my country and for the entire American region. President Donald Trump also intends to disrupt the worthy initiatives to open a dialogue promoted by Uruguay and Mexico, with the support of CARICOM, for a peaceful solution and dialogue on behalf of Venezuela.
"We know that for the good of Venezuela we have to sit down and talk because to refuse to dialogue is to choose the path of force. Keep in mind the words of John F. Kennedy: 'Let us never negotiate out of fear. But let us never fear to negotiate.' Those who do not want to dialogue, are they afraid of the truth?
"The political intolerance toward the Venezuelan Bolivarian model and the desires for our immense oil resources, minerals and other great riches have prompted an international coalition headed by the U.S. government to commit the serious insanity of waging a military attack on Venezuela under the pretext of a nonexistent humanitarian crisis.
"The people of Venezuela have painfully suffered social wounds caused by a criminal commercial and financial blockade, which has been aggravated by the dispossession and robbery of our financial resources and assets in countries aligned with this demented onslaught…
"We want to continue being business partners of the people of the United States, as we have been throughout our history. Their politicians in Washington, on the other hand, are willing to send their sons and daughters to die in an absurd war, instead of respecting the sacred right of the Venezuelan people to self-determination and to safeguard their sovereignty.
"Like you, people of the United States, we Venezuelans are patriots. And we shall defend our homeland with all our soul. Today Venezuela is united in a single cry: We demand the cessation of the aggression that seeks to suffocate our economy and socially suffocate our people, as well as the cessation of the serious and dangerous threats of military intervention against Venezuela.
"We appeal to the good soul of U.S. society, a victim of its own leaders, to join our call for peace. Let us be all one people against warmongering and war."
Yes, we should be against those who are incessantly and universally advancing perpetual wars in virtually the entire globe. Now you know why ethnic cleansers and New World Order agents don't want to dialogue with Maduro.
As we have stated in the past, New World Order agents are constantly living in fear precisely because truth is their enemy. They cannot construct a coherent political thought without falling into contradictions. They want to steal, kill, and destroy. They want to destabilize the moral and political order, and they will jump on any country that smells like oil. Russia understands the diabolical forces that are at work here. Perhaps this is one reason why they have warned the US to stay out of Venezuela.
---
[1] Ahmad Moussa, "Why Israel wants to see Maduro overthrown in Venezuela," Middle East Eye, February 7, 2019.
[2] Ibid.
[3] Venezuela's Guaido says he is working to restore ties with Israel," Middle East Monitor, February 12, 2019.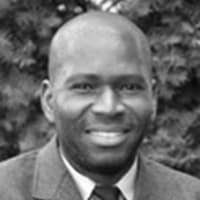 ATTENTION READERS
We See The World From All Sides and Want YOU To Be Fully Informed
In fact, intentional disinformation is a disgraceful scourge in media today. So to assuage any possible errant incorrect information posted herein, we strongly encourage you to seek corroboration from other non-VT sources before forming an educated opinion.
About VT
-
Policies & Disclosures
-
Comment Policy
Due to the nature of uncensored content posted by VT's fully independent international writers, VT cannot guarantee absolute validity. All content is owned by the author exclusively. Expressed opinions are NOT necessarily the views of VT, other authors, affiliates, advertisers, sponsors, partners, or technicians. Some content may be satirical in nature. All images are the full responsibility of the article author and NOT VT.