By Sajjad Shaukat for VT
At least 44 Indian soldiers were killed in the Pulwama district of the Indian Occupied Kashmir (IoK) on February 14, this year when a suicide bomber rammed a car into a convoy of the Central Reserve Police Force (CRPF).
Next day, India's Prime Minister Narendra Modi blamed Pakistan for the Pulwama terror attack and warned of a strong response, ratcheting up tension between the nuclear-armed neighbors. New Delhi also removed the most favored nation (MFN) trade privileges that had been accorded to Pakistan-though annual bilateral trade between the two countries.
Islamist militant group Jaish-e-Mohammad (JeM) claimed responsibility soon after the assault.
Without any investigation and evidence Indian high officials and media started accusing Islamabad, saying that the attackers had come from Pakistan to stage the assault.
The Indian foreign ministry said in a statement, "We demand that Pakistan stop supporting terrorists and terror groups operating from their territory and dismantle the infrastructure operated by terrorist outfits to launch attacks in other countries."
Speaking in the Indian tone and remaining silence on the CIA-Mossad-RAW anti-Pakistan secret terror-network in Afghanistan, the White House also shared Indian blame game, urging Pakistan "to end immediately the support and safe haven provided to all terrorist groups operating on its soil".
On the other side, Pakistan's Foreign Office spokesperson said: "We have always condemned acts of violence anywhere in the world…We strongly reject any insinuation by elements in the Indian media and government that seek to link the attack to Pakistan without investigations." Pakistan's Foreign Minister Shah Mahmood Quereshi also rejected Indian false allegations.
Speaking to the Indian media, former Chief Minister of the Indian Held Kashmir Farooq Abdullah stated: "I was saddened to hear about the deaths of the soldiers…This is not something happening for the first time. These incidents happen everyday there…India should talk with Kashmiris, because using the force of guns and army is not the solution…Don't blame Pakistan because local people are joining Kashmiri fight" [War of liberation].
Meanwhile, on February 21, 2018, India was humiliated once again at the diplomatic level when Pakistan's name was not mentioned in the declaration by the UN Security Council condemning Pulwama attack. New Delhi tried everything possible to involve Pakistan's name in the statement and tried to use American influence as well. Multiple countries were briefed in New Delhi regarding the attack.
However, various contradictory developments and reports proved that Pulwama terror attack was a false flag operation, conducted by New Delhi to malign Islamabad in order to obtain various designs.
In this regard, quoting the report of the daily Kashmir Times of September 10, 2017, Pakistan's media and even some leading newspapers of India revealed that the Indian drama was exposed after the disclosure that the alleged suicide attacker of the Pulwama attack Adil Ahmed Dar was already in the custody of the Indian army. "The Indian army had arrested Adil Ahmed Dar during an operation in Shopian on September 10, 2017… It is a big question that how he carried out the suicide attack when he was already in the custody of Indian army."
Blindly alleging Pakistan, some Indian newspapers, especially India Today wrote: "Intelligence agencies in Jammu and Kashmir believe Pakistan-based Jaish-e-Mohammed commander-Ghazi Abdul Rasheed-is the mastermind behind the gruesome Pulwama terror attack that rocked the nation on February 14. He is one of the closest aides of Jaish-e-Mohammed (JeM) chief Maulana Masood Azha."
It is notable that religious cleric Abdul Rasheed Ghazi was killed in 2007 during the Lal Masjid operation in Islamabad, launched by the then President Gen. Pervez Musharraf.
It is of particular attention that Indian Prime Minister Modi's extremist party-Bharatiya Janata Party (BJP) had got a land sliding triumph in the Indian elections 2014 on the basis of anti-Muslim and anti-Pakistan slogans. Therefore, since the Prime Minister Modi came to power, he has been implementing anti-Muslim and anti-Pakistan agenda with the support of fanatic coalition outfits.
Now, double game has become the BJP strategy to win the Indian general elections 2019. In this respect, BJP leadership seems to have geared up its activity for forthcoming poll-2019. Hence, suicide assault of Pulwama which is false flag operation is also election stunt of the BJP.
In the aftermath of the Pulwama terror attack, across India, many Kashmiri people, including students have been arrested and attacked and their shops looted by the Hindu extremists. Young people have been charged with sedition for criticizing the Indian Army, and Indians are lashing out at Pakistani civilians, including Bollywood actors. A wave of jingoism has been created by the BJP-led fanatic parties against the Muslims and Pakistan.
It is mentionable that on September, 2016, New Delhi had staged the drama of the terror attack in the IOK at a military base in Uri, close to the Line of Control (LoC) with Pakistan. After the episode, without any investigation, India's top civil and military officials, including their media started propaganda against Pakistan, it Army and primary intelligence agency ISI by accusing that the militants who targeted the Uri base came from Pakistan's side of Azad Kashmir. By manipulating that false flag terror attack, the BJP-led Indian Prime Minister Modi had also accelerated war-hysteria against Islamabad and instructed Indian forces to continue shelling across the LoC and Working Boundary, which have killed many innocent civilians inside Pakistani side of Kashmir and other nearby villages. Now, in order to win the elections of 2019, Indian forces are continuously violating the LoC through intermittent shelling and have compelled Pakistan Army to give a matching response.
In fact, failed in suppressing the indigenous Kashmir movement, Indian central government imposed President's rule in Jammu and Kashmir which began from December 20, 2018. The main purpose is to accelerate atrocities on the Kashmiris who are demanding their genuine right of self-determination in accordance with the UNO resolutions.
Besides, India's another aim is to deflect the attention of the international community from the new phase of Kashmiri Intifada, while in this connection; pressure has been mounting on the Modi government both domestically and internationally to settle the dispute of Kashmir with Islamabad. While, New Delhi is still showing its intransigence to resolve Kashmir issue by also neglecting the fact that Kashmir remains a nuclear flashpoint between both the neighbouring countries.
Nevertheless, taking cognizance of Indian blame game and war-like posture, Pakistan's Prime Minister Imran Khan said on February 19, this year, that Pakistan will take action, if New Delhi shares any actionable evidence, concerning the suicide bombing in the occupied Kashmir's Pulwama area which targeted Indian paramilitary soldiers. Offering cooperation and another chance at a dialogue over the Kashmir issue, the premier also warned India against any act of aggression, saying Pakistan will not hesitate in retaliating to a provocation.
But, Indian extremist government of the BJP rejected any cooperation in this respect, and has continued threatening diplomacy against Islamabad.
Following Indian war-like strategy, Prime Minister Imran Khan on February 21, 2019 chaired a key meeting of the National Security Council (NSC) attended by Pakistan's Army chief Gen. Qamar Javed Bajwa, services chiefs, heads of intelligence agencies, security officials and the concerned federal ministers—during which the country's security situation was discussed, amidst heightened tensions between India and Pakistan following the Pulwama terror attack. NSC said that the country was not involved in any way in the Pulwama terror attack and it was conceived, planned and executed indigenously, as Prime Minister Imran Khan authorised the military to respond decisively to any aggression by India.
Addressing a press conference on Friday (February 22, 2019) in relation to the situation arising after the Pulwama attack, Director General of Pakistan Army's media wing, the Inter-Services Public Relations (ISPR), Maj-Gen. Asif Ghafoor warned India to not mess with Pakistan. He elaborated: "On February 14, a Kashmiri youngster targeted Indian security forces. After the incident, India starting bombarding Pakistan with allegations without any proof…Whenever the situation improves in Pakistan, India tries to destabilise the country…In February, when the Pulwama attack happened there were important events in Pakistan—Saudi crown prince's visit, Afghan reconciliation process, UNSC talking about terror financing, EU deliberating on human rights violations in occupied Kashmir, Kulbhushan Jadhav [Indian spy arrested in Pakistan] hearing…The elections are upcoming in India and the indigenous struggle in occupied Kashmir is high…We do not wish to go to war but please be rest assured should you initiate any aggression, first you will never be able to surprise us. But let me assure you, we will surprise you. We shall also dominate the escalation ladder."
Nonetheless, without bothering for nuclear war, in the aftermath of the terror attack in Pulwama, India is deliberately increasing war hysteria against Pakistan.
It is noteworthy that BJP leader Dr. Subramaniam Swami had stated on July 12, 2014 that India needed only two years to defeat Pakistan militarily, and the only solution of Kashmir was war, as "there is no peaceful, democratic solution." Responding to the withdrawal of the US-led NATO forces from Afghanistan, he remarked, "Americans will hand over Afghanistan to Taliban and go…India should send at least 200,000 troops to Afghanistan."
It is wishful thinking of the BJP leader that India can defeat Pakistan. While, both the adversaries are nuclear powers, New Delhi has been ignoring the principles of deterrence, popularly known as balance of terror.
After the World War 11, nuclear weapons were never used, and were only employed as a strategic threat. During the heightened days of the Cold War, many crises arose in Suez Canal, Korea, Cuba and Vietnam when the US and the former Soviet Union were willing to use atomic weapons, but they stopped because of the fear of nuclear war which could eliminate both the super powers. Therefore, the two rivals preferred to resolve their differences through diplomacy.
Political strategists agree that deterrence is a psychological concept which aims to affect an opponent's perceptions. In nuclear deterrence, weapons are less usable, as their threat is enough in deterring an enemy who intends to use its armed might. In this context, a renowned scholar, Hotzendorf remarks that nuclear force best serves the interests of a state when it deters an attack.
In the present circumstances, BJP-led government of Modi is badly mistaken, if it overestimates India's power and underestimates Pakistan's power. As Pakistan lacks conventional forces and weapons vis-à-vis India, so, in case of a prolonged conflict, Pakistan will have to use nuclear weapons and missiles which could destroy whole of India, resulting into Indian political suicide.
In the past too, Indian rulers had intended to implement their doctrine of limited war in Kashmir or to fight a conventional war with Pakistan, but they could not do so owing to Pakistan's nuclear weapons.
Unlike the former Soviet Union and the USA, war-like situation exists between New Delhi and Islamabad due to the perennial firing by the Indian forces across the Line of Control and the Working Boundary in wake of the unresolved issue of Kashmir.
It is worth-mentioning that at present, fanatic leaders are in power in the US, India and Israel and they are in collaboration against the Muslims, Islamic World, Russia and China. And it is also part of Zionist agenda to 'denuclearize Pakistan', as she is the only nuclear country in the Muslim World.
Notably, Israel does not want the two-state settlement of the Israeli-Palestinian issue and will prefer atomic war between the US and Russia. Similarly, in order to avoid the solution of Kashmir dispute, extremist Prime Minister Modi can take the risk of nuclear war with Pakistan.
In these terms, we may conclude that Pulwama terror attack was a false flag operation, conducted by the Indian security forces to crush the war of liberation in the Indian Occupied Kashmir and to implicate Islamabad in this regard. So, in wake of India's war-like threats, danger of nuclear war remains between India and Pakistan, as even a conventional conflict can result into an atomic war.
Sajjad Shaukat writes on international affairs and is author of the book: US vs Islamic Militants, Invisible Balance of Power: Dangerous Shift in International Relations
Email: sajjad_logic_pak@hotmail.com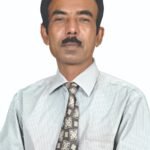 ATTENTION READERS
We See The World From All Sides and Want YOU To Be Fully Informed
In fact, intentional disinformation is a disgraceful scourge in media today. So to assuage any possible errant incorrect information posted herein, we strongly encourage you to seek corroboration from other non-VT sources before forming an educated opinion.
About VT
-
Policies & Disclosures
-
Comment Policy
Due to the nature of uncensored content posted by VT's fully independent international writers, VT cannot guarantee absolute validity. All content is owned by the author exclusively. Expressed opinions are NOT necessarily the views of VT, other authors, affiliates, advertisers, sponsors, partners, or technicians. Some content may be satirical in nature. All images are the full responsibility of the article author and NOT VT.