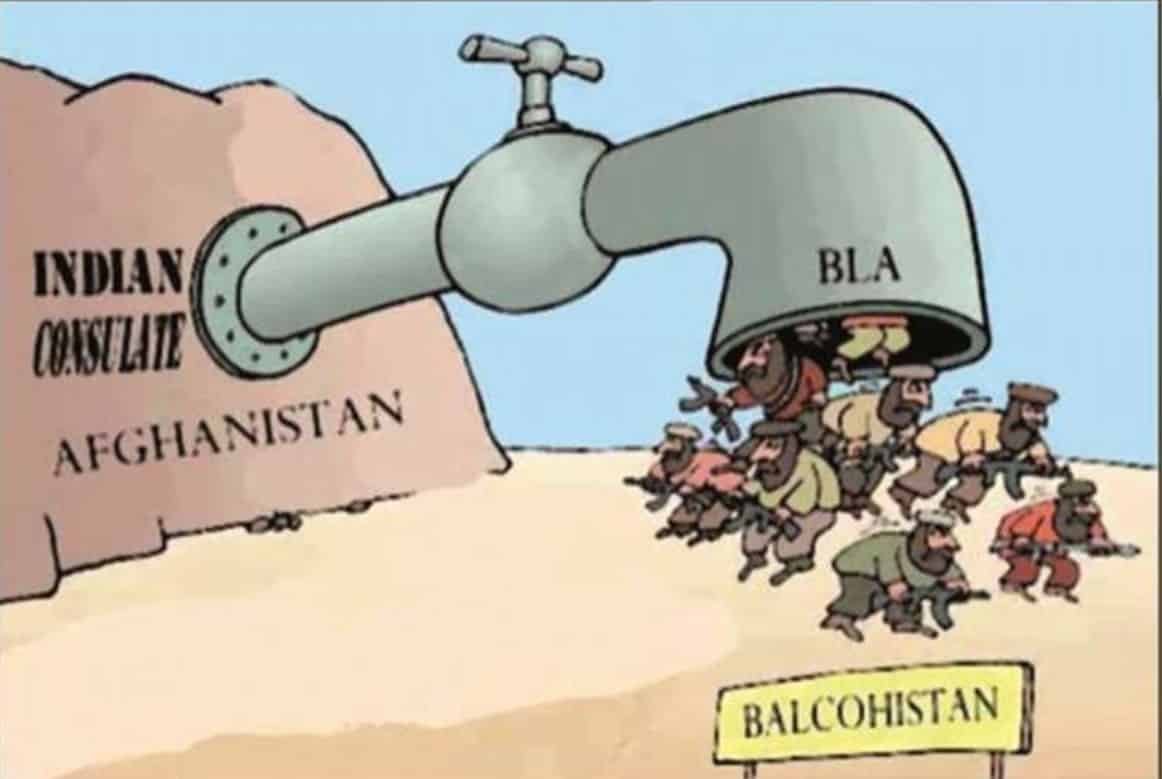 …by Sajjad Shaukat for VT
Confused in their goals, sometimes, US high officials praised Pakistan's sacrifices regarding war on terror, sometimes, admitted that stability cannot be achieved in Afghanistan without the help of Pakistan, sometimes, presumed that Pakistan's nuclear weapons are not well-protected, sometimes, realized that US wants to improve its relationship with Pakistan.
But at the same time, they blame Islamabad for safe havens of militants in the country. While in connivance with India and Israel, America has been continuing its anti-Pakistan activities by supporting militancy in Pakistan and separatism in Balochistan province.
Reality is that the US, India and some Western countries are acting upon the Zionist agenda to 'denuclearize' Pakistan, as the latter is the only nuclear country in the Islamic World. Besides, some other developments such as America's pro-Indian and pro-Israeli policies, and anti-Pakistan, anti-China, anti-Russia and anti-Iran diplomacy are also part of the Zionist-led double game of the US who is in collaboration especially with India and Israel.
Daniel Markey, a longtime observer of US-Pak relations, wrote in his book, "No Exit from Pakistan: America's Tortured Relationship with Islamabad", that "despite all the problems and trust deficit that the US had with Pakistan and its military–the answer lay in managing the problems rather than finding a solution. Why managing problems and why not a permanent solution?
It's because the US civilian leadership thinks differently from Pentagon. The recent example of Pentagon managing the damage caused by Trump's anti-Pakistan tweets is illustration of the same complexity. US establishment understands that for gaining headway in Afghanistan, support from Pakistan and her Army is a must as Pakistan is the most affected neighbour and partner in War on Terror.
Hence it is worthwhile that the US establishment and the political government should start thinking alike to have a long lasting trust-worthy relationship with Pakistan instead of a mixture of love and hate, if they seriously believe that peace without Pakistan in the region would not be possible".
However, America's wavering relations with Pakistan need attention.
In the recent years, unbridgeable trust deficit existed between Pakistan and the United States because of America's double game with Islamabad. But, President Donald Trump's flawed strategy in South Asia, based upon anti-Pakistan moves, had taken the Pakistan-US ties to point of no return.
It is mentionable that during the heightened days of the Cold War, despite Pakistan's membership of the US sponsored military alliances SEATO and CENTO, including Pak-US bilateral military agreement, America did not come to help Pakistan against India which separated the East Pakistan in 1971.
After the end of the Cold War, America left both Pakistan and Afghanistan to face the fallout of the Afghan war 1. By manipulating the nuclear programme of Islamabad, the US imposed various sanctions on Pakistan.
But, after the 9/11 tragedy, the US, again, needed Pakistan's help and President George W. Bush insisted upon Islamabad to join the US global war on terror.Pakistan was not only facing acute financial crisis, but was also depending upon foreign loans, while all the major financial institutes like IMF and World Bank are controlled by America.
Besides, Pakistan was also facing hostile factor of India. Taking cognizance of all the related-factors, Islamabad decided to join the US war on terror.
Pakistan was also granted the status of non-NATO ally by America due to the early successes, achieved by Pakistan's Army and country's Inter-Services Intelligence (ISI) against the Al-Qaeda militants.
Within a few years, when the US-led NATO forces felt that they are failing in coping with the stiff resistance of the Taliban in Afghanistan, who are fighting for the liberation of their country, they started accusing Pak Army and ISI of supporting the Afghan Taliban. US top officials and media not only blamed Islamabad for cross-border terrorism in Afghanistan, but accused that safe havens of Al-Qaeda exist in Pakistan.
They constantly emphasized upon Pakistan to do more against the militants and continued the CIA-operated drone attacks on Pakistan's tribal areas by ignoring the internal backlash in the country.
Reviving the double game against Pakistan, President Donald Trump stated in his tweet on January 1, 2018,"The US has foolishly given Pakistan more than $33 billion in aid over the last 15 years, and they have given us nothing but lies and deceit, thinking of our leaders as fools. They give safe haven to the terrorists we hunt in Afghanistan, with little help. No more!"
In his speech on August 21, 2017, while announcing the US new strategy regarding Afghanistan as part of the policy in South Asia, President Trump, particularly, singled out Pakistan for criticism.
Using tough words against the US ally Pakistan, Trump revived the old blame game of his predecessors Bush and Obama regarding the cross-border terrorism in Afghanistan by saying Washington could "no longer be silent about Pakistan's safe havens for terrorist organizations", and threatened to target the terrorists' sanctuaries in Afghanistan and Pakistan. Trump stated, "We have been paying Pakistan billions of dollars, at the same time, they are housing the very terrorists we are fighting…that must change immediately."
As regards Pakistan's regional rival India, Donald Trump added, "We appreciate India's important contributions to stability in Afghanistan…We want them to help us more with Afghanistan."
Meanwhile, on January 5, 2018, the US suspended $255 million of military aid to Islamabad as a condition to do more against terrorism.
Taking note of Trump's tweets, Pakistan's civil and military leaders, including all the mainstream political parties united against the US aggressive stance against the country and offered a stark response to Trump's false accusations.
In this regard, a high level meeting of National Security Committee (NSC), which included senior civil-military leaders was held on January 2, last year to discuss US President Donald Trump's latest allegations about Pakistan. Similarly, on January 4, 2017, the in-camera session of Parliamentary Committee on National Security was convened under the chairmanship of Speaker Sardar Ayaz Sadiq in which all parties' parliamentary leaders participated.
The meeting expressed concern at the assertion of the US President Trump and condemned it. The then Defence Minister Ghulam Dastagir stated: "After 16 years of fighting terror, the US owed Pakistan $23 billion…of this amount, Pakistan has been paid $14bn and an amount of $9bn is pending."
The then Chairman of Pakistan Tehreek-e-Insaf (PTI)Imran Khan said: "Just as India blames Pakistan for the indigenous Kashmiri uprisings when these are a result of its own failed policy of repression in the Indian Occupied Kashmir…So the US again blames Pakistan for its deeply flawed and failed Afghan policy stretching over a decade…We must also reject being made scapegoats for the policy failures of the US and India…The new US policy is aimed at de-nuclearising Pakistan…India's major role in Afghanistan as per Trump administration's new strategy for the region will have adverse impacts on Pakistan…Trump undermined the country's major contributions towards that war. It seems Trump has no knowledge of this region.
He does not know the dynamics of over a decade-old war the US has been fighting in Afghanistan…Trump's new strategy will further weaken the US government and its economy…If you want peace in Afghanistan, you need Pakistan. More troops and money will not serve the purpose."
The then Pakistan's Foreign Minister Khawaja Asif remarked, "Terrorist sanctuaries are present in East Afghanistan. It is from these safe havens inside Afghanistan that terrorist attacks are being launched on Pakistan…The claim by Trump regarding the funds, if we account for it, they include reimbursements too for the services rendered by Pakistan…Our land, roads, rail and, other different kinds of services were used for which we were reimbursed."
According to the statement of Director General of Pakistan Army's media wing, the Inter-Services Public Relations (ISPR), Maj-Gen. Asif Ghafoor, "Chief of the Army Staff (COAS) General Qamar Javed Bajwa stated that "Pakistan was not looking for any material or financial assistance from USA but trust, understanding and acknowledgement of our contributions…peace in Afghanistan is as important for Pakistan as for any other country."
In another statement, the DG of ISPR Maj-Gen Ghafoor said: "Pakistan had done enough and it was time for the United States and Afghanistan to do more." He also urged the US to "check India's anti-Pakistan role not only from inside of Afghanistan, but also through the enhanced and increased ceasefire violations along the Line of Control [Located between Indian and Pakistani sides of Kashmir] and the Working Boundary".
In this respect, a few days after the US cancelled USD 300 million in military aid (The so-called Coalition Support Funds) to Islamabad, accusing the latter for failing to rein in the terror groups operating from its soil in Afghanistan, US Secretary of State Mike Pompeo, the former CIA chief who along with the US Joint Chief of Staff Chairman General Joseph Dunford had arrived on an official visit to Islamabad met with Pakistan's Prime Minister Imran Khan, Army Chief, Gen. Qamar Bajwa and Foreign Minister Shah Mahmood Qureshi on September 5, 2018.
In a statement, Pakistan's Foreign Office said that Qureshi highlighted that the priority of the new government was socio-economic development and for the success of people centered agenda and economic reforms, an enabling regional security environment was imperative.
He said improving relations with neighbours was a priority, in an apparent reference to strained ties with India and Afghanistan, which often accuses Pakistan of providing sanctuaries to terrorists to conduct cross border attacks. Qureshi also reaffirmed Pakistan's commitment to continue efforts for promoting peace and stability in Afghanistan.
The statement elaborated: "Mr Pompeo stated that US fully supported the reform agenda of Prime Minister Khan and wished the government success in its implementation…Mr Pompeo conveyed the US desire to work with Pakistan in furthering the shared objectives of peace and stability in Afghanistan."
At the same time, reviving the US old blame game regarding cross border terrorism, Pompeo emphasized upon Islamabad "to do more" at the meeting.
International community knows very well that Pakistan's Armed Forces have successfully broken the backbone of the foreign-backed terrorists by the military operations Zarb-e-Azb and Radd-ul-Fasaad. Army and top intelligence agency ISI have broken the network of these terrorist groups by capturing several militants, while thwarting a number of terror attempts. Peace has been restored in various regions of Pakistan, including Karachi and Balochistan province.
But, like the previous diplomats of America, Mike Pompeo's statement showed unrealistic and contradictory approach towards Islamabad, as Zionist-controlled elements control the foreign policy of the US.Overtly, American high officials remark that they seek stability in Pakistan, but covertly, they continue to destabilize it to obtain the illegitimate interests of Israel.
Pakistan's Prime Minister Khan who knows Zionist designs and American double game, has vowed to review Pak-US relations. In this context, Qureshi had said: "The disconnection between Washington and Islamabad was addressed in the meeting with Pompeo as both sides agreed to reset the two-way linkages."
After meeting Pompeo, next day, addressing the Defence and Martyrs Day ceremony and hinting towards the US, Prime Minister Khan said: "The country will not be part of anyone else's war…We both [civil, military] have a common goal and that is to take this country forward."
Addressing the ceremony, Chief of Army Staff Gen. Qamar Javed Bajwa said:  "Our forces and nation have rendered sacrifices in the war against terrorism…Our houses, schools and leaders were attacked. Efforts were made to weaken us internally." Noting that more than 70,000 Pakistanis were martyred and injured in this war, the army chief vowed to collectively fight this menace of terrorism.
Afterwards, US Secretary of State Mike Pompeo went to India where US Defense Secretary Jim Mattis was already present.  Pompeo and Indian External Affairs Minister Sushma Swaraj met separately on September 6, 2018 before joining top defense officials for talks.
Talking to the media, Swarj remarked, "India attaches the highest priority to its strategic partnership with the United States. We see that the United States is our partner of choice. Pompeo said the U.S. values its relationship with India, and noted we fully support India's rise."
Mattis and Indian Defense Minister Nirmala Sithatamanalso met separately before joining the other two leaders. Sitharaman in her opening remarks stated: "Defense cooperation has become one of the most significant dimensions of the countries' relationship. Mattis said:  "Today our partnership has become one of the most consequential in the region and in the world."
In fact, the agenda for Indo-US talks mainly included anti-terrorism and particularly countering China's growing influence in the Indian Ocean and the region.
In this connection, in a joint statement issued on March 13, 2019 at the conclusion of the 9th round of India-US Strategic Security Dialogue in Washington, co-chaired by the Indian Foreign Secretary Vijay Gokhale and the US Under Secretary of State for Arms Control and International Security Andrea Thompson—they committed "to strengthen bilateral security and civil nuclear cooperation, including the establishment of six U.S. nuclear power plants in India" in accordance with the agreement signed between the two countries.
Nevertheless, now, again, American approach towards Pakistan has become very positive, as Islamabad who succeeded in bringing the Taliban to the negotiating Table, is playing a key role in the talks, being held between the US negotiators and the Taliban in the Doha-the capital of Qatar. Despite hurdles, these dialogues are making progress gradually.
In September 2018, US Secretary of State Mike Pompeo named veteran diplomat Zalmay Khalilzad as a newly-named State Department special envoy to Afghanistan. Khalilzad, Pompeo stated, would be "full time focused on developing the opportunities to get the Afghans and the Taliban to come to reconciliation." Zalmay Khalilzad who repeatedly visited Pakistan and met the civil and military leadership, including country's Foreign Minister Shah Mahmood Quershi, admired Pakistan's role in the US-Taliban peace talks.
It is of particular attention that in his first interview to the NBC News on October 31, 2018, indicating NATO defeat in Afghanistan, the US General Austin Miller-NATO's head of Resolute Support in Afghanistan had admitted by saying: "This is not going to be won militarily…This is going to a political solution…My assessment is…if you realize you can't win militarily at some point…So you do not necessarily wait us out, but I think now is the time to start working through the political piece of this conflict."
As a matter of fact, US forces have decided to leave Afghanistan within five years under a Pentagon plan offered as part of a potential deal with the Taliban to end the nearly 18-year war. Notably, the war in Afghanistan is America's longest military intervention which has cost Washington nearly US $.1.7 trillion. Hence, positive shift in America's policy towards Islamabad,seeking cooperation and re-establishing the association can be seen at present.
It is notable that in the aftermath of Pulwama terror attack in the Indian Occupied Kashmir and escalation of tension between Pakistan and India, on February 28, this year, US President Trump said that Pakistan-India tension would de-escalate soon—the United States had been mediating between the two sides and trying to have them stop. Trump also acknowledged that Washington has improved her relations with Islamabad shortly.
Especially, American State Department deputy spokesperson Robert Palladino stated on March 5, 2019 that Secretary of State Mike Pompeo played an essential role in de-escalating tensions between India and Pakistan. The fact is that Washington knows that a war between two nuclear countries will also eliminate India.
It is worth-mentioning that the incoming Commander of the United States Central Command (US CENTCOM) General Kenneth F. McKenzie Jr. called on Prime Minister Imran Khan at the Prime Minister House on April 8, this year. The two dignitaries discussed the Pak-US relations and the ongoing Afghan peace talks, among other matters.
One day ago, General McKenzie Jr. met with Pakistan's Chief of Army Staff General Bajwa. The two top commanders discussed the geo-strategic environment and regional security. The discussion also included Afghanistan and the recent standoff between the Pakistani and Indian militaries.
The meeting with Gen. Bajwa is important from two perspectives. One, it is important that America's new military leadership interacts with its Pakistan counterpart. Pakistan and the US military feel pride on carrying personal ties and direct communication lines which have served well in the past. Second, Pakistan and the US's military to military ties remain significant when it comes to the US and Pakistan's bilateral relationship.
Even when the America's political leadership targets Islamabad, the US military is believed to have retained different policy towards Pakistan. For instance, it has been reported that Trump's decision to stop Pakistan's military training program was disapproved by the Pentagon.
However, the high level meeting shows that the US considers Pakistan a strategic actor in Afghanistan and South Asia. Pakistan should use such meetings to make its position clear on India's efforts to destabilize the region.
Despite improvement in the Pak-US relations, Pakistan cannot trust on America on permanent basis, as the latter is following secret strategy as part of the Zionist-led American double game which compelled Pakistan to further strengthen its ties with China and to fortify its relationship with Russia.
Although Pakistan's security forces have eliminated terrorism, yet, in the recent past and during the election-campaign of 2019, blasts in Balochistan and other regions of the country showed that the US-led India, Afghanistan and Israel have again started acts of sabotage especially to weaken Pakistan and to damage the China-Pakistan Economic Corridor (CPEC) which is part of China's One Belt, One Road (OBOR) initiative or BRI.
Washington and New Delhi has already opposed this project. Foiled terror attack on the Chinese consulate in Karachi on November 23, last year was part of the same scheme. Likewise, bomb blast in Quetta-the capital of Balochistan on Friday (April 12, 2019) killed at least 20 people and injured 48 individuals. On the same day, at least two persons were killed and 13 others wounded in an explosion on Mall Road in Balochistan' Chaman city.
Balochistan is the focus of projects in the $57 billion CPEC, a transport and energy link planned to run from western China to Pakistan's southern deepwater port of Gwadar which is located in Balochistan. Therefore, well-entrenched in Afghanistan, America CIA, India RAW and Israeli Mossad are assisting the separatist elements of the Balochistan province to thwart the CPEC project.
Taking cognizance of the US double game, during the successful four-day visit of Prime Minister Khan to China, Beijing on November 2, 2018, reportedly agreed to provide USD 6 billion in aid to cash-strapped Pakistan to minimise its dependence on an IMF bailout package. A loan of USD 1.5 billion is also expected to be offered, along with an additional package of USD three billion for CPEC.
The loan and the investments were reportedly part of the USD six billion package. According to the joint statement, released on November 4, 2018, the two sides also signed fifteen Agreements/MoUs on a range of bilateral issues.Pakistan and China also agreed to trade in their local currencies in an effort to reduce dependence on the US dollar. Particularly, Pakistan will save more than 12 billion dollars annually by importing goods in its local currency.
Earlier, soon after the victory of the Imran Khan-led PTI in the general elections of 2018, Beijing agreed to further US$ 2 billion loan to aid its foreign currency reserves.
Owing to America's wavering relations, Islamabad has also inclined towards the Russian Federation which also needs the latter. In this connection, an agreement has been signed on August 7, 2018 between Pakistan and Russia for training of Pakistani troops in Russia, decided at culmination of first meeting of joint Military Consultative Committee (JMCC) in Islamabad.
Pakistan's defence ties with Moscow are growing strong with each passing day and this pact has opened new avenues of cooperation between the two countries. A desire from both sides has already been seen in the near past in boosting economic and political relations. Obviously, these moves are seen with suspicion by the US and India, including Israel. The fact of the matter is that American President Donald Trump's pro-Indian strategy and anti-Pakistan policies have forced Islamabad to find new alliances.
In the recent past, it was the first time that joint military exercises were conducted between Russia and Pakistan.
On September 27, 2018, Pakistan and Russia signed a historic $10 billion offshore gas pipeline agreement in Moscow. The project will help Russia cement its place in the energy market of Pakistan. Under the agreement, Inter State Gas Systems (ISGS), a state-owned Pakistani company, will collaborate with Russia's energy giant Gazprom, to execute the mega project. Pakistan will import some 500 million to 1 billion cubic foot of gas from Russia daily, which would be transported via sea link.
The pipeline will connect Pakistan and Russia and act as an energy corridor between the two countries. After the agreement, Islamabad will gain access to the Russian market in order to boost its overall exports which remained stagnant during five-year tenure of the previous government.
Similarly, on February 6, this year, during a visit of the Russian delegation, headed by Gazprom Management Committee Deputy Chairman Vitaly A Markelov, the Russian side pledged an investment of $14 billion in offshore gas pipeline project, North South Pipeline Project and underground gas storages in Pakistan, besides laying a pipeline to supply gas to the country from the Middle East through the sea-link. An agreement was signed between Moscow and Islamabad in this connection.
Russian officials said that they would invest around $10 billion in offshore gas pipeline project, $2.5 billion in the North South Pipeline Project and the remaining on building underground storages in Pakistan. The Russian companies would build gas pipeline from Karachi to Lahore to transport imported gas for meeting the needs of the gas-starved province.
Nonetheless, although Pak-US ties have improved, but, America has still wavering relations with Pakistan, as pro-Indian and Pro-Israeli President Trump is playing double game with Islamabad, including Russia and China. So, in the future, a new alliance will emerge among Russia, China, Iran and Turkey to counter the sinister designs of the Zionist-led US in the region.
Sajjad Shaukat writes on international affairs and is author of the book: US vs Islamic Militants, Invisible Balance of Power: Dangerous Shift in International Relations
Email: sajjad_logic@yahoo.com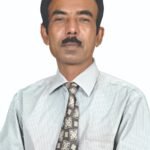 ATTENTION READERS
We See The World From All Sides and Want YOU To Be Fully Informed
In fact, intentional disinformation is a disgraceful scourge in media today. So to assuage any possible errant incorrect information posted herein, we strongly encourage you to seek corroboration from other non-VT sources before forming an educated opinion.
About VT
-
Policies & Disclosures
-
Comment Policy
Due to the nature of uncensored content posted by VT's fully independent international writers, VT cannot guarantee absolute validity. All content is owned by the author exclusively. Expressed opinions are NOT necessarily the views of VT, other authors, affiliates, advertisers, sponsors, partners, or technicians. Some content may be satirical in nature. All images are the full responsibility of the article author and NOT VT.