DISCLOSURE: VT condemns the horrific tragedy committed by the NAZI Party against Jewish Citizens of Europe during Word War II known as the "Holocaust". VT condemns all racism, bigotry, hate speech, and violence. However, we are an open source uncensored journal and support the right of independent writers and commentors to express their voices; even if those voices are not mainstream as long as they do NOT openly call for violence. Please report any violations of comment policy to us immediately. Strong reader discretion is advised.
---
Polish Prime Minister Mateusz Morawiecki obviously sent an ultimatum to the Holocaust Establishment (HE) which basically says that his country will never pay "Holocaust" restitution precisely because Poland was largely the victim during World War II.
Poland, said Morawiecki, "would not consent" to the fabrication that Poland somehow owes restitution to anyone or any country. "We will defend Poland," said the Prime Minister. This "Holocaust" ideology, continued Morawiecki, "violates international law and would also be a posthumous victory for Hitler, which is why we will never allow it."[1] Obviously that does not please the Holocaust establishment, including the Times of Israel, which responded by syaing:
"Poland is the only country in the European Union that has not passed comprehensive national legislation to return, or provide compensation for, private property confiscated by the Nazis or nationalized by the communist regime…
"Jewish organizations, particularly the World Jewish Restitution Organization, have been seeking compensation for Holocaust survivors and their families, and consider compensation a matter of justice for a population that was subjected to genocide."[2]
Once again the Holocaust establishment doesn't make any sense whatsoever. Let us grant the premise that Poland ought to pay restitution. But why does the buck have to stop in Poland? What about the Soviet Union?
The establishment knows that the Bolshevik Revolution, a subversive ideology which ended up liquidating more than sixty million people,[3] was a largely Jewish movement.[4] Not even Winston Churchill, who was a thorough Zionist pawn, could deny this fact.[5] Jewish writer Sever Plocker wrote in 2006 that "the greatest Jewish murderer of the 20th Century" was none other than Genrikh Yagoda. Plocker continued:
"Yagoda diligently implemented Stalin's collectivization orders and is responsible for the deaths of at least 10 million people. His Jewish deputies established and managed the Gulag system. After Stalin no longer viewed him favorably, Yagoda was demoted and executed, and was replaced as chief hangman in 1936 by Yezhov, the 'bloodthirsty dwarf.'
"Many Jews sold their soul to the devil of the Communist revolution and have blood on their hands for eternity. We'll mention just one more: Leonid Reichman, head of the NKVD's special department and the organization's chief interrogator, who was a particularly cruel sadist… In 1934, according to published statistics, 38.5 percent of those holding the most senior posts in the Soviet security apparatuses were of Jewish origin…
"We cannot escape the Jewishness of 'our hangmen,' who served the Red Terror with loyalty and dedication from its establishment."[6]
But the Bolshevik Revolution didn't stop in Soviet Russia. The same revolutionary ideology moved to China under the name of Maoism, and from 1958 to 1962, at least forty-five million people got exterminated.[7]
That's not all. The revolutionary movement got transported to America under the name of Neoconservatism.[8] Again, what has been the end result? Perpetual wars, which led to massive deaths in the Middle East and massive debt in America.[9] We have also seen how the war in Iraq alone will cost the United States at least six trillion dollars.[10] And the same war is responsible for the rise of terrorist groups all over the region, most specifically ISIS.[11]
So how in the world does the Holocaust establishment manage to ignore millions upon millions of dead Russians and Chinese and Muslims and Arabs and then concentrate on "the Holocaust" in Poland? Do these people mean to tell us that they are blind? Or are they attempting to capitalize on what Norman Finkelstein calls "The Holocaust Industry"?[12]
You be the judge.
---
[12] Norman Finkelstein, The Holocaust Industry: Reflections on the Exploitation of Jewish Suffering (New York: Verso, 2000).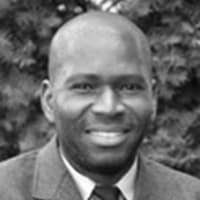 ATTENTION READERS
We See The World From All Sides and Want YOU To Be Fully Informed
In fact, intentional disinformation is a disgraceful scourge in media today. So to assuage any possible errant incorrect information posted herein, we strongly encourage you to seek corroboration from other non-VT sources before forming an educated opinion.
About VT
-
Policies & Disclosures
-
Comment Policy
Due to the nature of uncensored content posted by VT's fully independent international writers, VT cannot guarantee absolute validity. All content is owned by the author exclusively. Expressed opinions are NOT necessarily the views of VT, other authors, affiliates, advertisers, sponsors, partners, or technicians. Some content may be satirical in nature. All images are the full responsibility of the article author and NOT VT.